The amazing Monk's Shadow residence in Paradise Valley, Arizona, is a luxurious retreat, standing out majestic and well-lit against the reddish rocky slope and scorning through the irony of its name.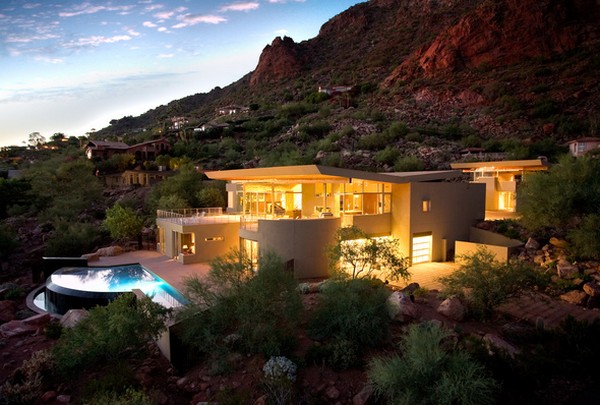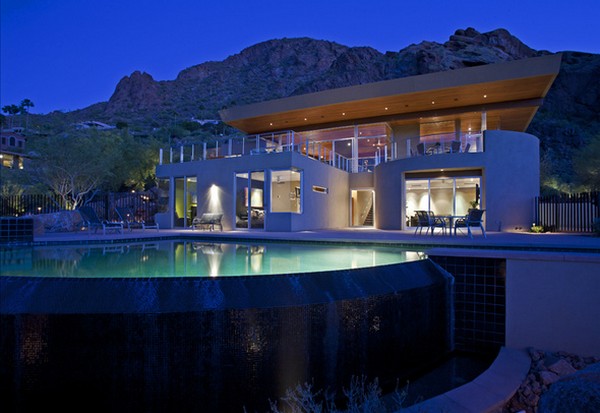 A creation of Kendle Design Collaborative, it was built on a challenging 60 degree elevation site, with a layout divided in characteristic living areas, also suggested through the interplay of volumes, round or square, surmounted by a glass box story and the almost flat roof.
This division is made up from the parents' zone with master suite, family and entertainment area, teenager area with bedrooms, game room, as well as a guest zone, home office and a monumental rounded pool.
The interiors spaces are distinguished by the use of warm wood and contemporary furniture, but the true eye-catchers are the narrow gallery displaying artworks along the side of the house, the way the lit spaces stand out through the glazed facade at night, the pool like a giant jacuzzi, in the lush and elegant desert landscaping that includes the natural beauty of turf and rocks scattered onto the pool terrace.