A greenhouse in Belgium has become the centre of attention for us today. Created by Belgian architect Carl Verdickt, the Greenhouse Project amazes through its ability of capturing heat and releasing it slowly for a perfect atmosphere. Its affordability is another great feature about this particular project.
Framed by a steel structure and encased in an alternating series of super-insulating transparent glass and translucent polycarbonate plates, the residence appeals to its eco-friendly nature to satisfy the inhabitant's needs.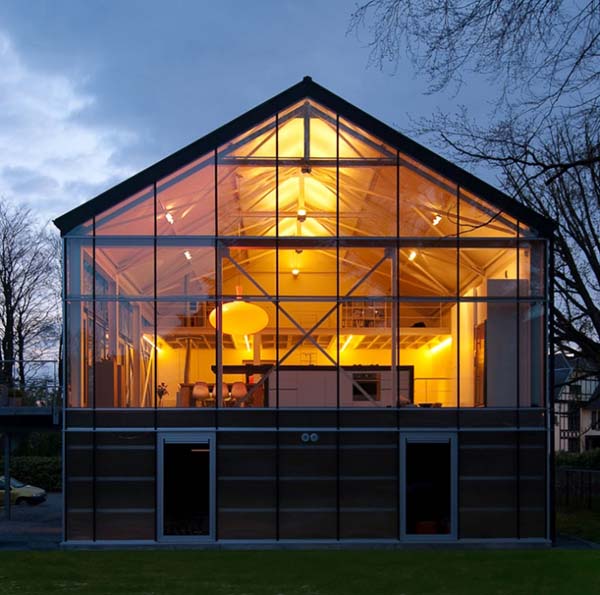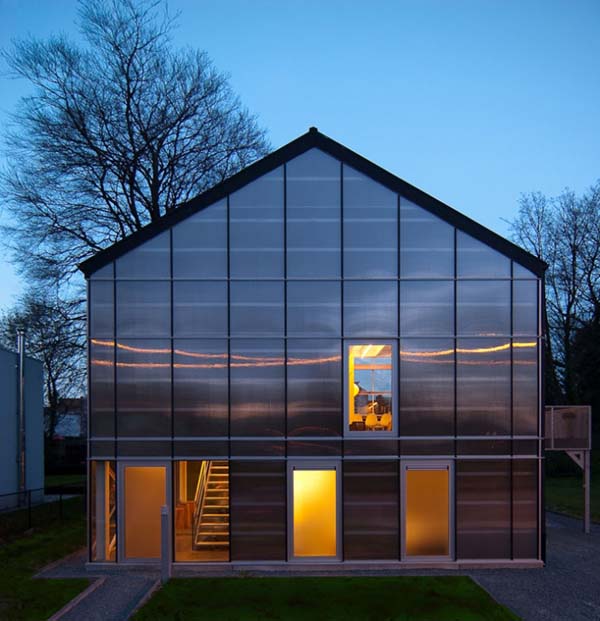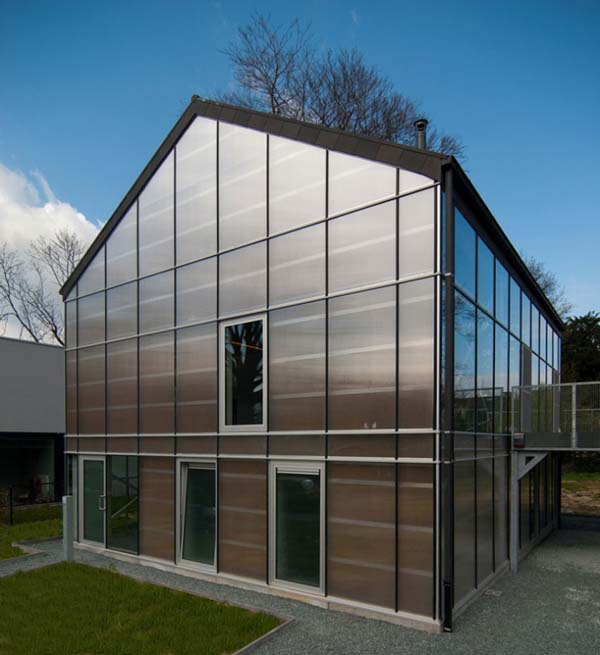 Located in Asse, Belgium, the residence is furnished with a combination of white pieces of furniture and wood accents to give the impression of a large, open space. The open-floor concept in the entertaining space adds to the greenhouse concept, while the private rooms on the lower level are tightly arranged together as a contrasting, narrow space.