This charming family residence belongs to Lara Hedberg Deam, founder of architecture and design magazine Dwell, and was recently renovated by her husband, architect Christopher Deam.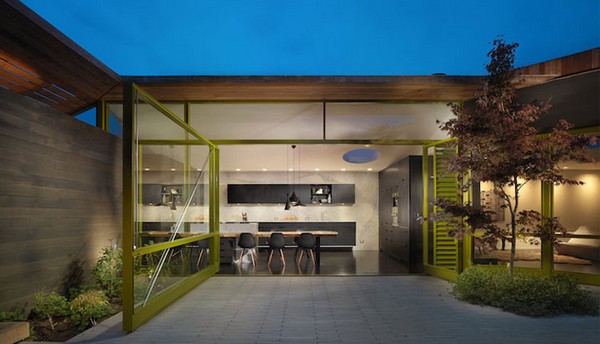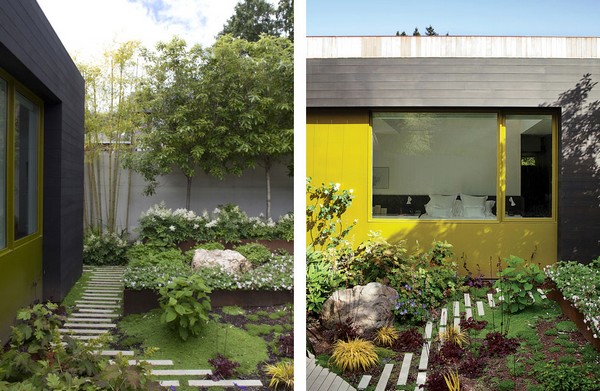 Located in Mill Valley, California, the Deam home is a showcase of inspired modern design and comfortable, inviting family living.
The living spaces are suited individually for the inhabitants, with sleek and intellectual, minimalist working spaces finished in gray plywood, unpretentious, fun and modern childrens' rooms or the artful living room and beautifully and intricately landscaped patio, all of them contemporary living spaces exuding youth and exhibiting several designer chairs.
A fresh and eye-catching element is the glazed facade with green frame and a huge pivoting door between the refined living and dining room and the patio, or the refined Asian-like wood eaves of the roof by the entrance.