Cantilevering structures have become trendy over the years. Called Ty Hedfan (meaning "hovering house" in Welsh), this next residence stands proof for an architect's bright mind: a cantilevering house over a river in Wales creates a connection between architecture and nature.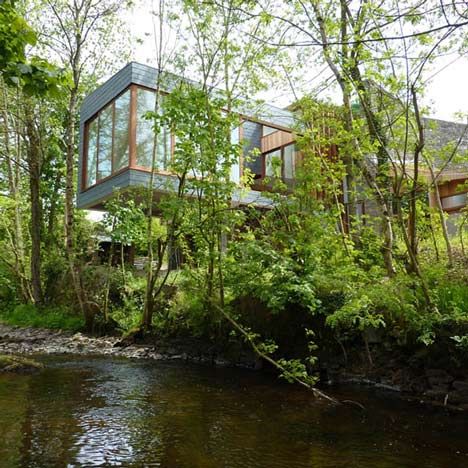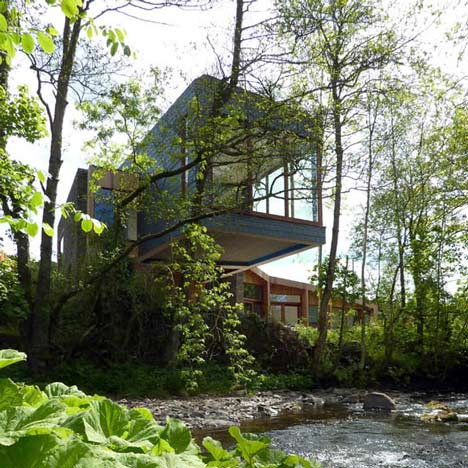 London based studio Featherstone Young created this home with two separate wings. On one side, the residence features a double-height living room, kitchen and dining room, bedrooms and bathrooms, constructed around an elevated courtyard. The other side of the house shelters a guest room and the study.
Built from locally sourced materials – wood, stone and slate – the dwelling ingeniously avoids the statutory 6m no-build zone along the river bank by cantilevering over the serene river.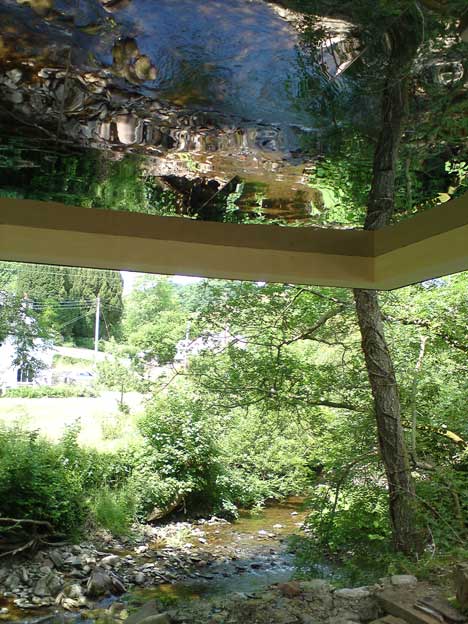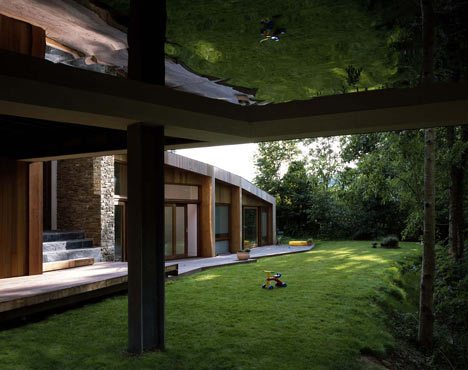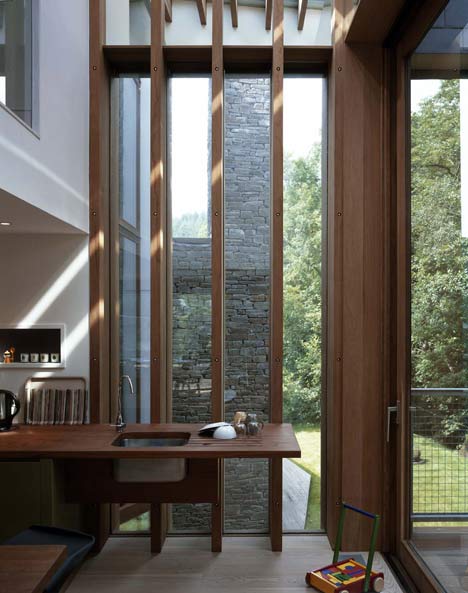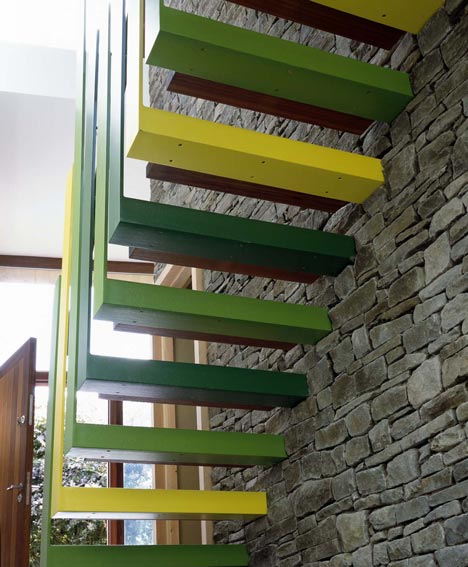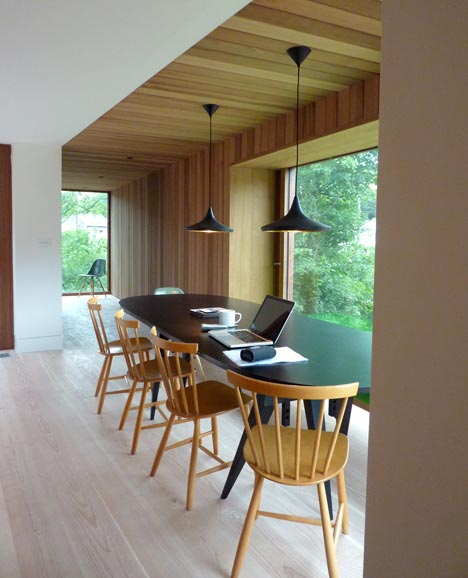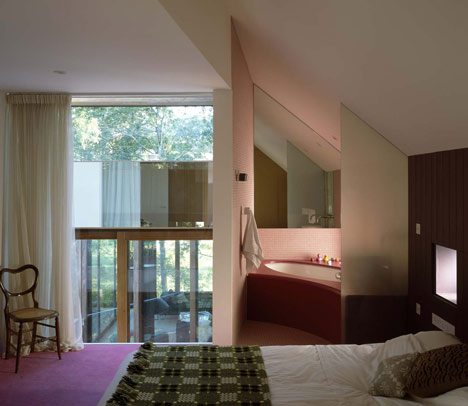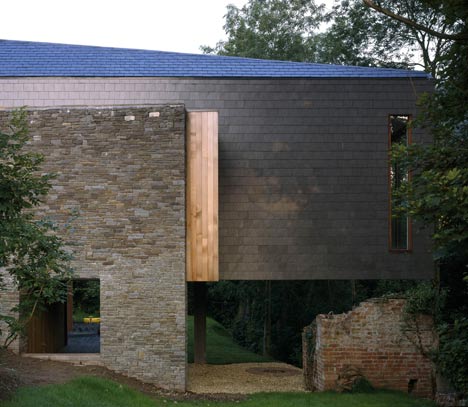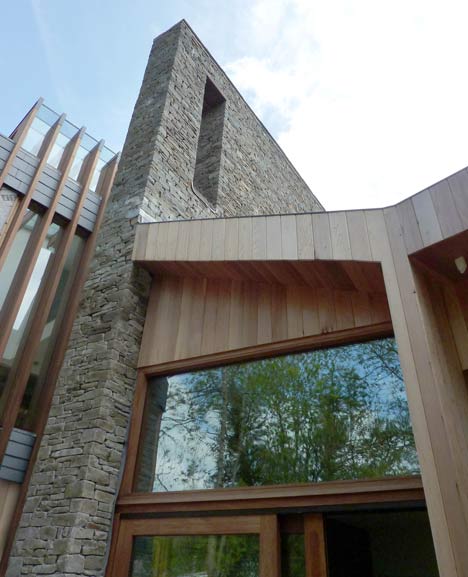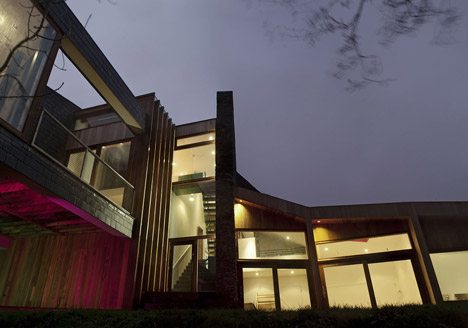 Photos via Featherstone Young