Just thinking about a vacation home makes you more relaxed. But once you own one that also has all the comfort and relaxation facilities necessary, the promise of time off seems even closer. This next vacation home in New Zealand was built by Fearon Hay Architects.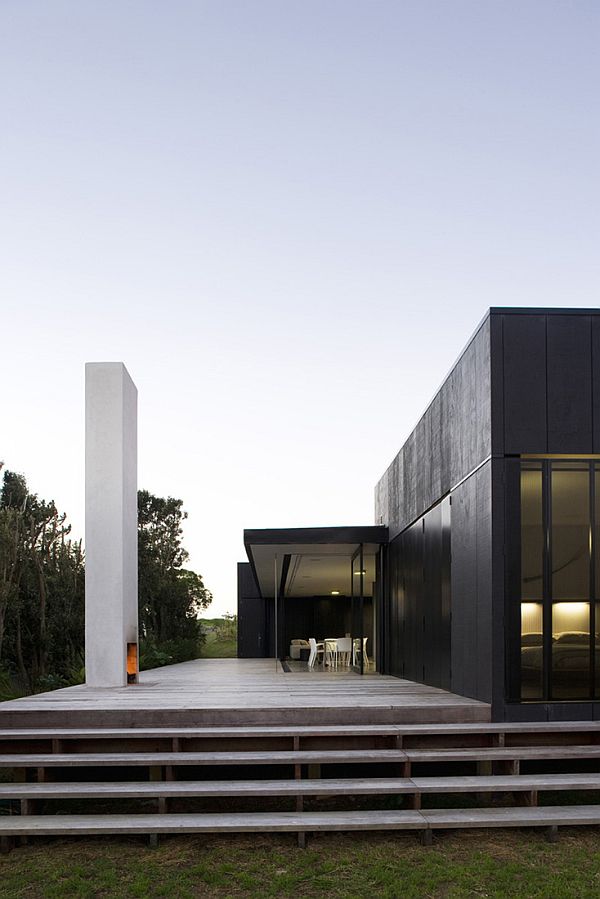 It is a building made from two separate parts that are connected by a large floating pavilion with sliding glass doors. Adjustable blinds allow the pavilion to respond to different environmental conditions and the natural wood exterior creates a connection to nature and helps the home integrate better in the surroundings. With a contemporary, column-like fireplace to accompany evenings of relaxation on the deck, the residence can be considered a place for get-togethers and entertainment, as well as a vacation retreat for the family.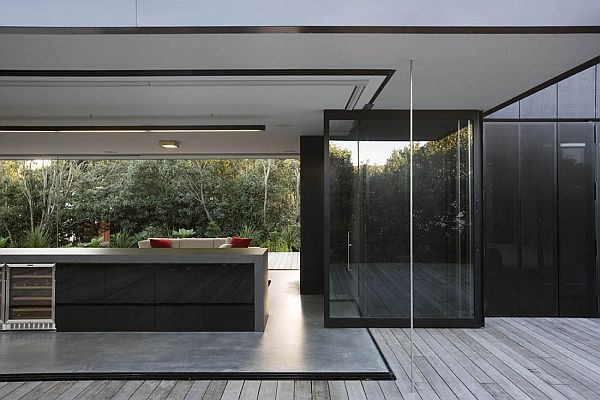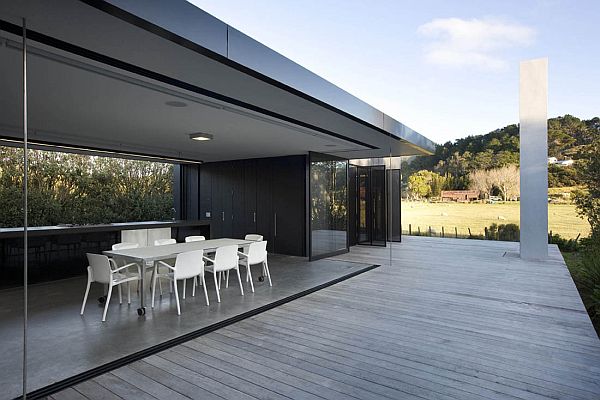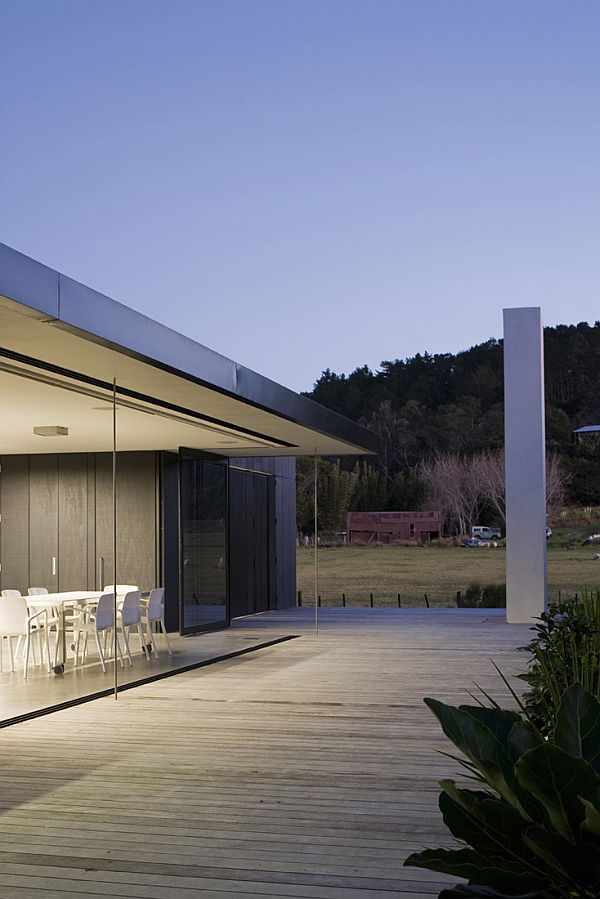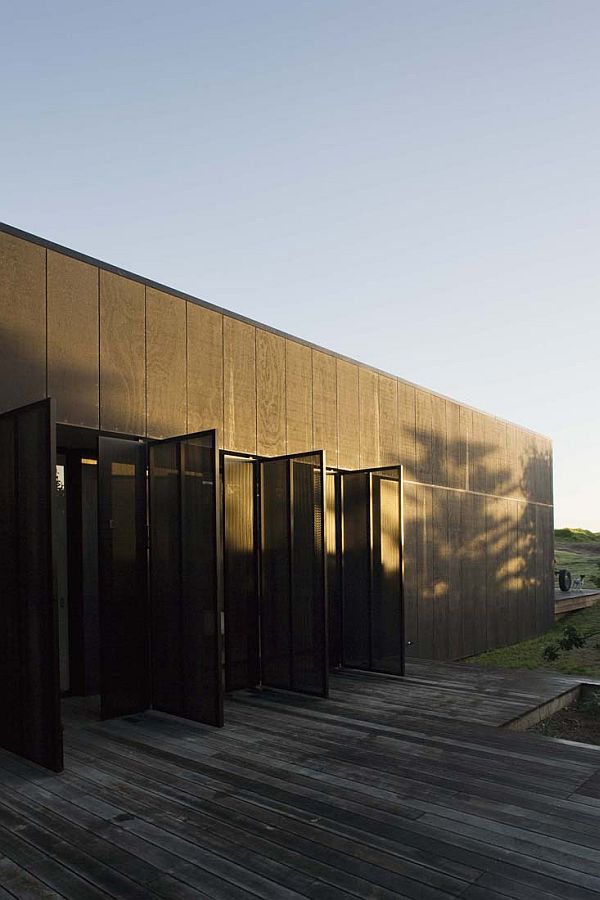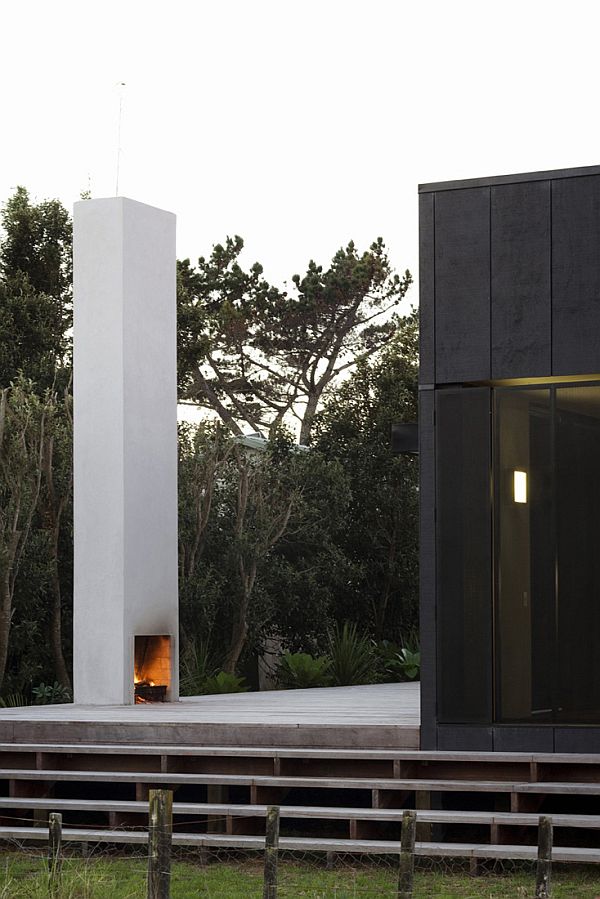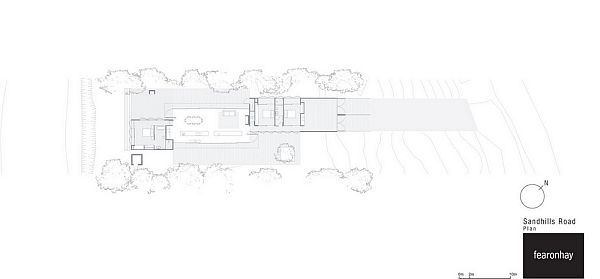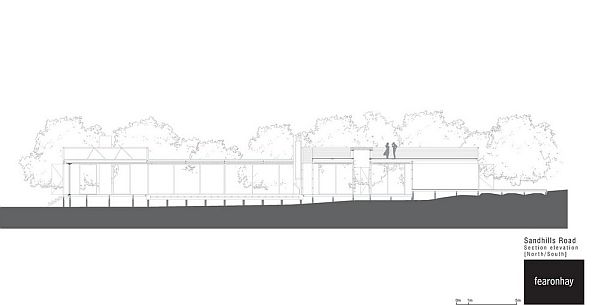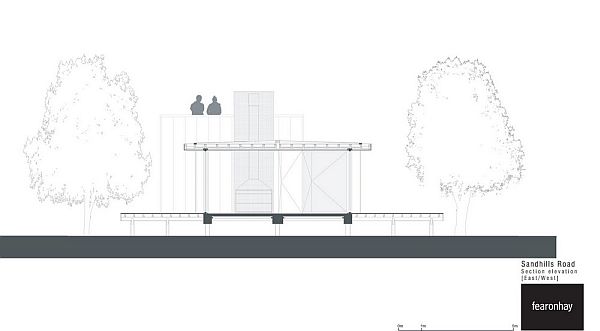 [via Arkinetia]
Liked the story? Share it with friends.