Nestled between majestic oak trees and large boulders, Ladera Residence is more than just a house. It's a dream house. Built by Californian architect firm Barton Myers Associates on the hills above Montecito, the 3,000 sq ft contemporary residence is divided in two wings. One was designed for living, dining and kitchen purposes, while the other one is meant to provide privacy; has the bedrooms, bathrooms and a library.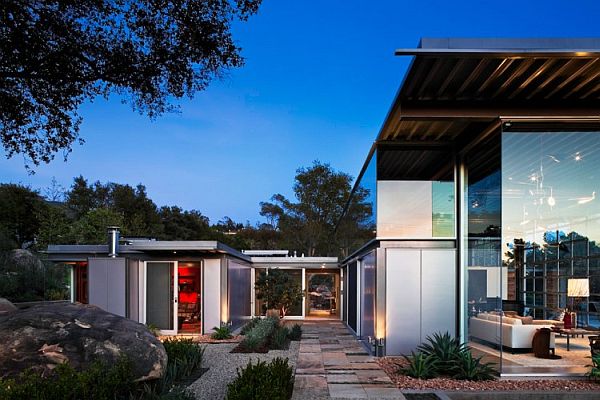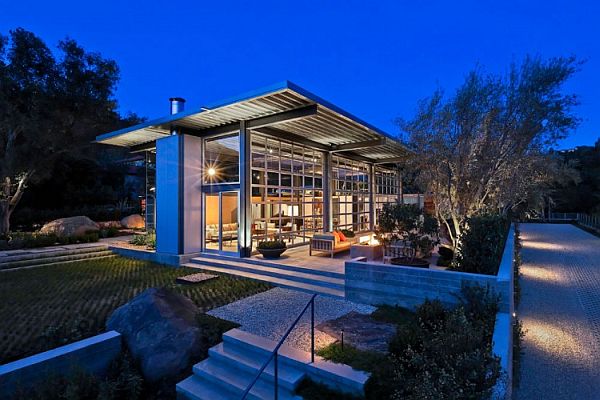 The house is taking advantage of the amazing Californian weather which is why it's built only with exposed steel, glass, concrete and insulated metal panels. Instead of AC the Ladera Residence uses exclusively, cross-ventilation: all doors and windows open up quickly to adjust the room temperature. And if that's not enough, I guess you'll have to jump into that amazing lap pool outside.
Kudos to Barton Myers for such an amazing living place.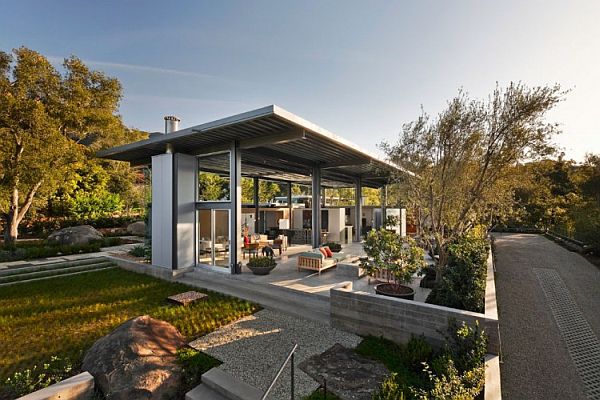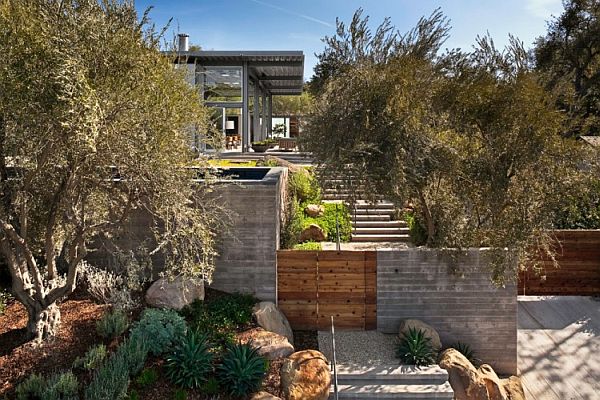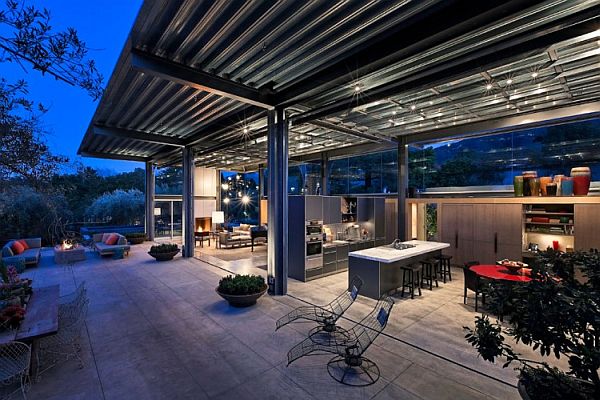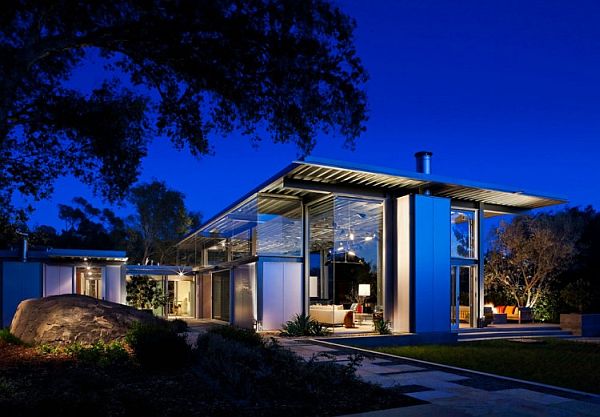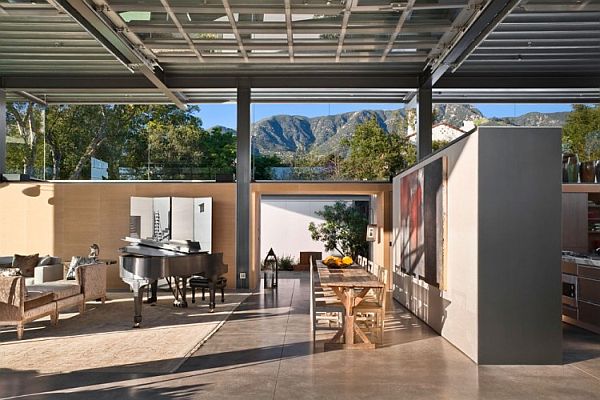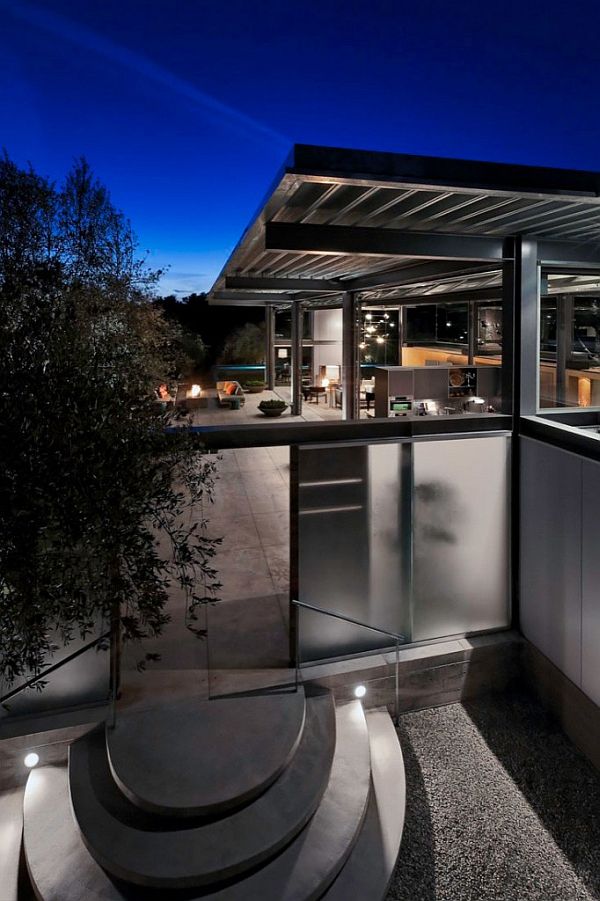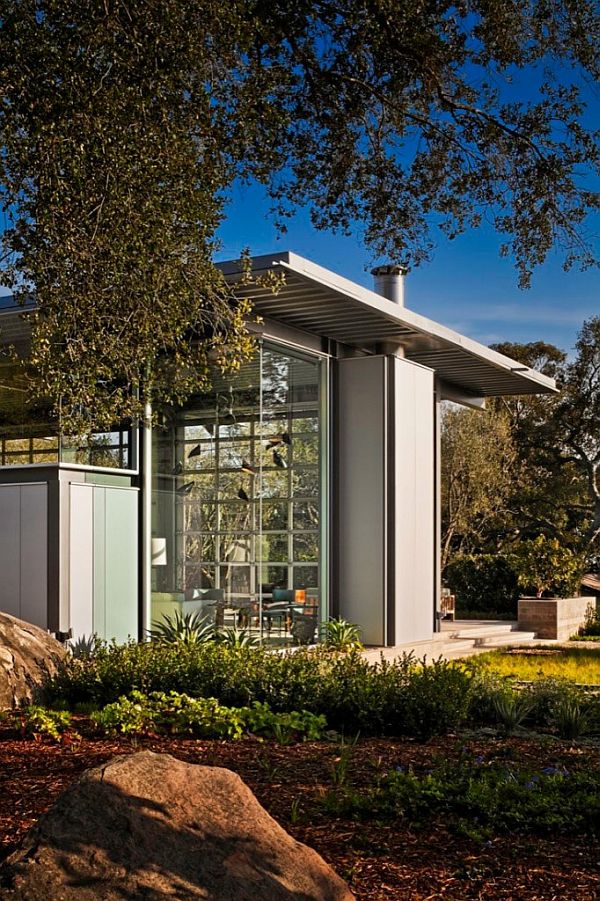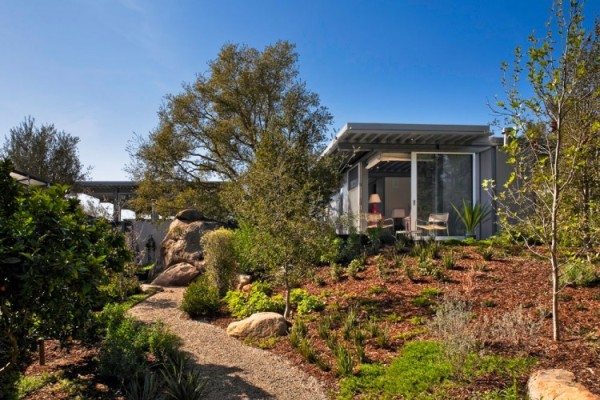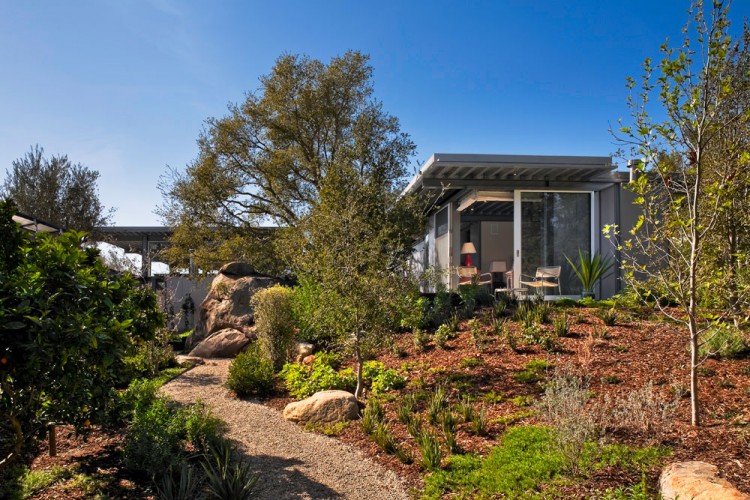 Photos by Ciro Coelho
Source: ArchDaily