This very cohesive residence in Mexico City was designed by Garduno Architects. Rough and stripped of decorative concessions, the design of the house speaks subtly, mainly through material and technical detail. Moreover, it was designed for an artist and her family.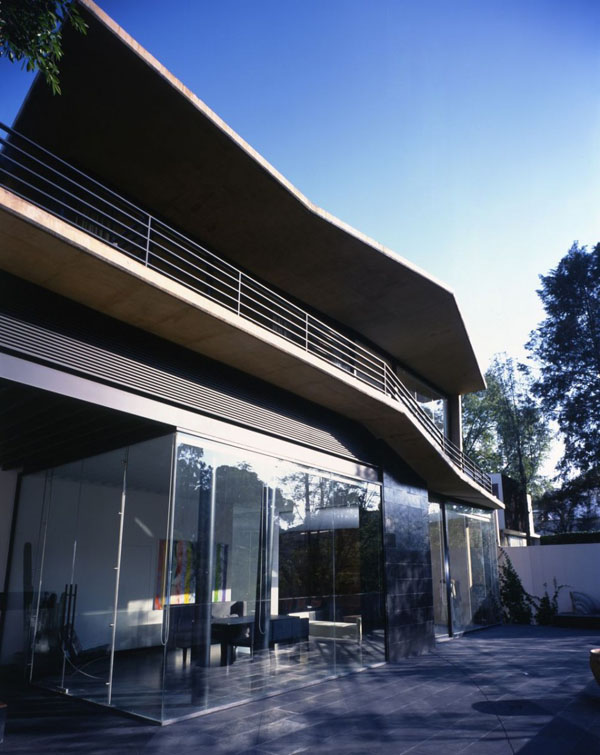 The exterior appearance of the Alpes residence speaks brutalism through the black clad facade, the rough cut of the roof and terrace slabs, the marks of exposed concrete casing. The main material, concrete, is complemented by one type of wood and one type of stone.
The interlocking of inner spaces is visually capturing, with a minimalist and artful living room opening towards the back patio to a long strip pool, by the foyer with suspended black metal sheet staircase seemingly floating against the frame of a floor-to-ceiling window invaded by vegetation.
The inner spaces are intriguing through the interlocking of massive elements and carefully chosen details, such as a designer chair and a painting against a rough concrete or strip rock wall with frameless glass.