Designed by Vandeventer + Carlander Architects, the fantastic Mad Parks residence is located on a slope corner lot on a residential street in a prestigious neighborhood.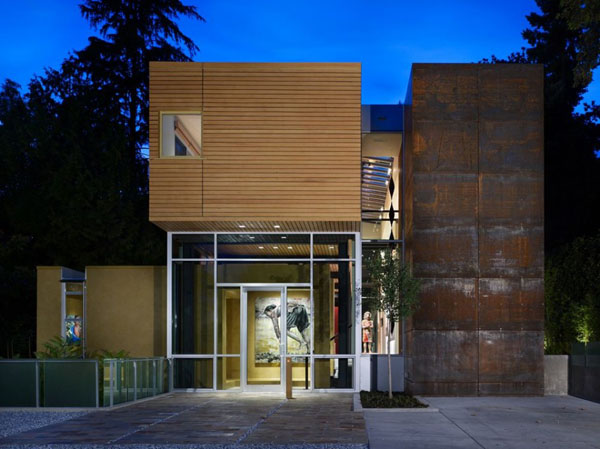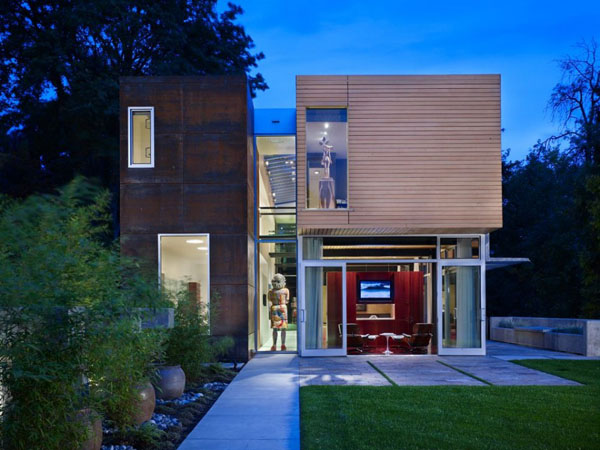 The family residence also accommodates a growing collection of contemporary art, articulated to the living spaces through service zones. The functions of the house are visually enclosed in cases of different materials, glass for the living area on the main floor, Alaskan yellow cedar wood for the upper bedroom, a glass enclosed living area on the main floor, withered concrete sheet for the service area volume, as well as a cantilevered, stucco clad office, endowing the facades with a simple and beautiful showcase construction materials. A glazed linear gallery separates the volume of the building in 2, with service areas on one side and the "served" on the other. The cases are connected through 3 glass bridges, providing multiple views on the artworks displayed in the gallery. The interior furnishings are rich and modern, with dark red upholstered furniture, redwood floorboards and the industrial accent of steel frame structure trimming the living areas by the gallery.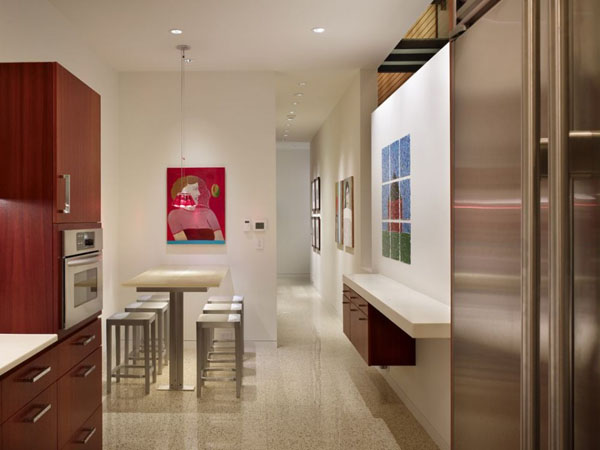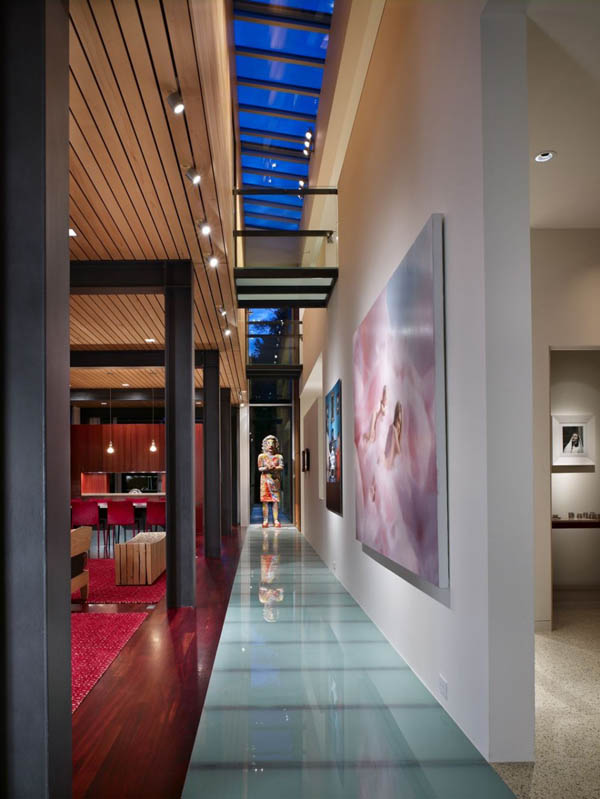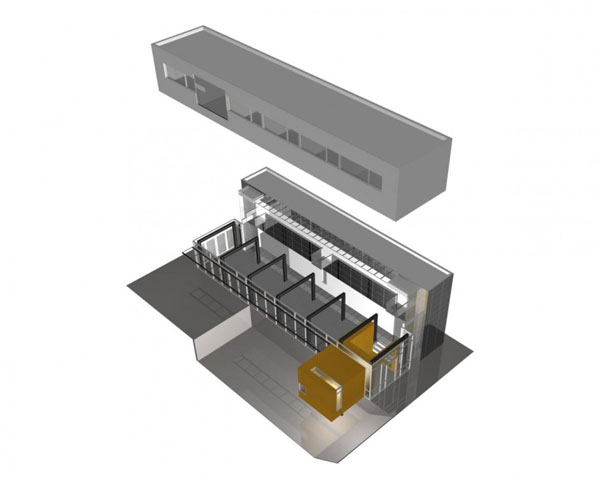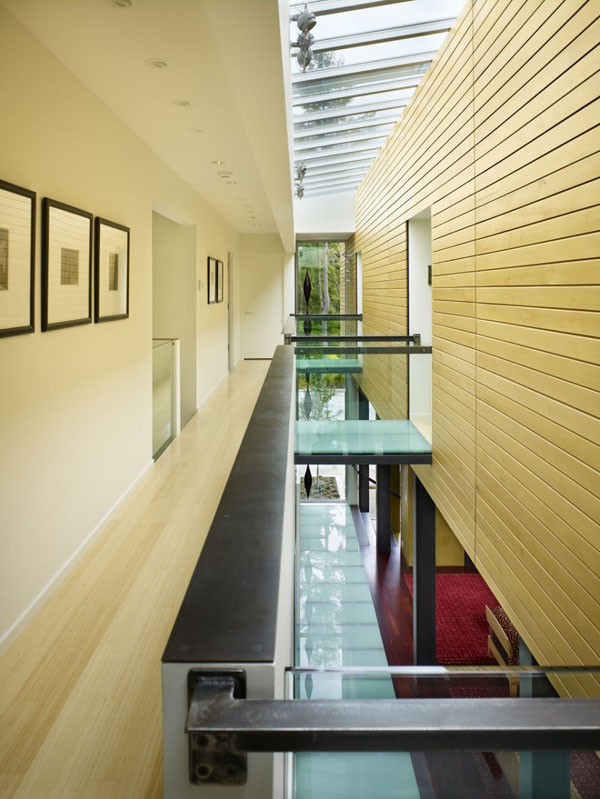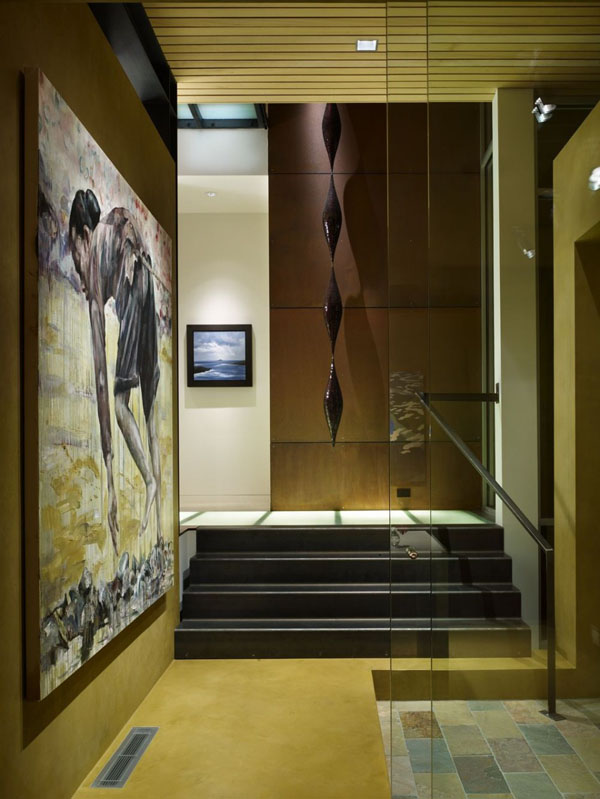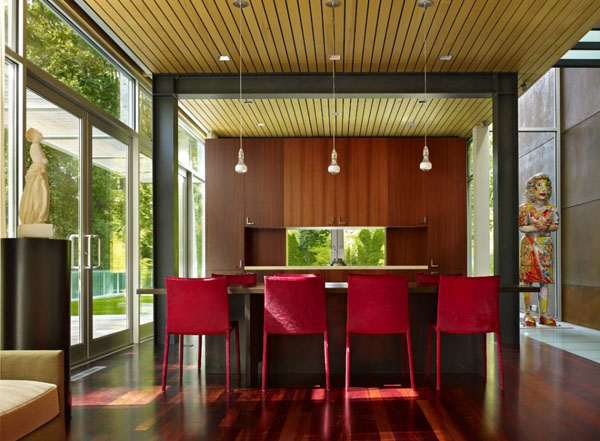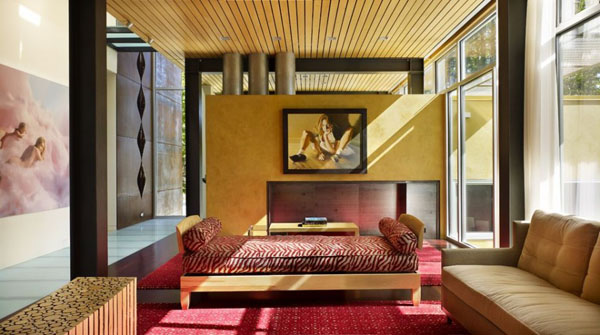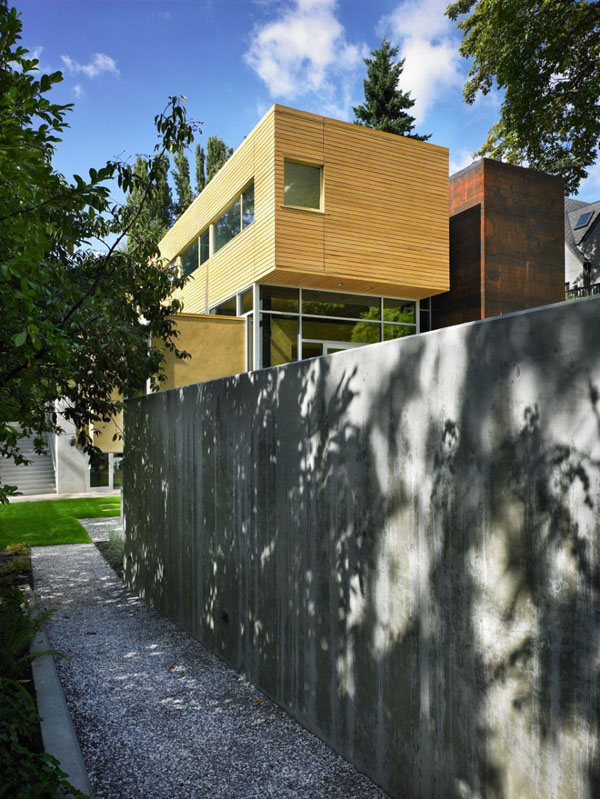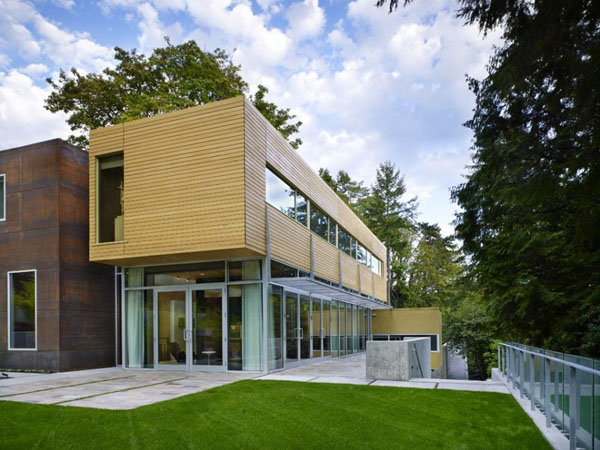 Liked the story? Share it with friends.