Small lofts can be truly magnificent if the space is utilized correctly and the interior design complements every corner. A small apartment in the neighborhood of the Canal Lachine in Montreal received a full makeover from Ateliers L. McComber.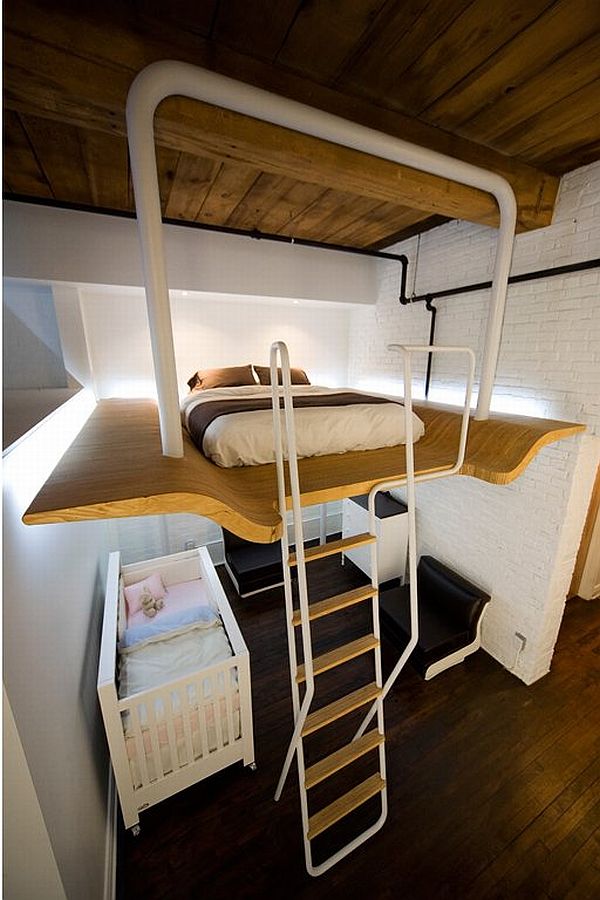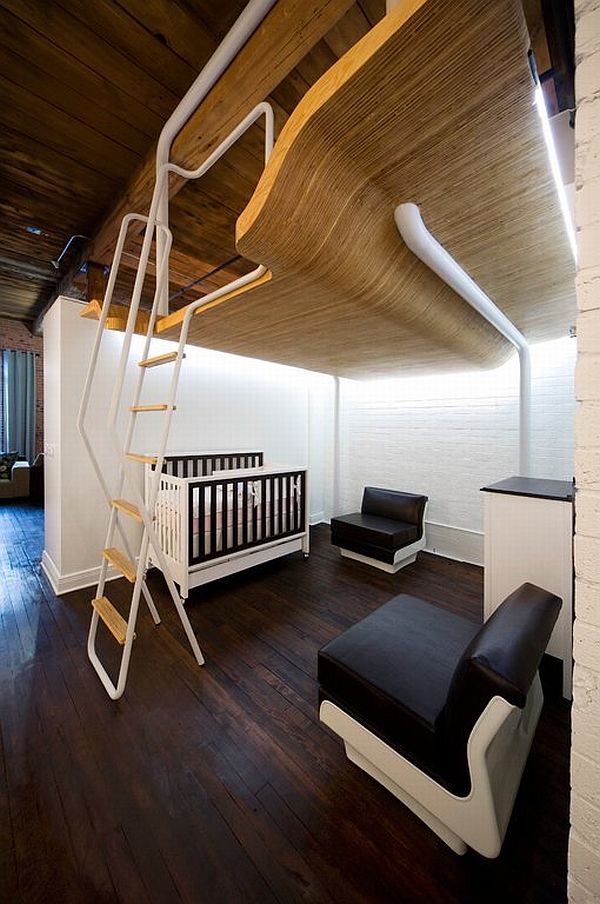 With the arrival of the family's new baby, the living spaces had to be altered to fit the new lifestyle of the extended family. The total surface of the loft, which measures 65 sqm, had to be planned in such a manner that it would embody all necessary conditions for the whole family to live in harmony.
So the architect decided to create a new room for parents on the mezzanine, one that would become a versatile space that also offers a great visual interest. The undulating shape of the newly created bedroom has transformed the whole space into a modern and comfortable home.