A large, multi-generation family, counting 11 members, has a new home thanks to architects from Formwerkz. Located in Singapore, the Changi Bungalow was built on a 460 sqm area because of the pre-determined local authorities zoning act.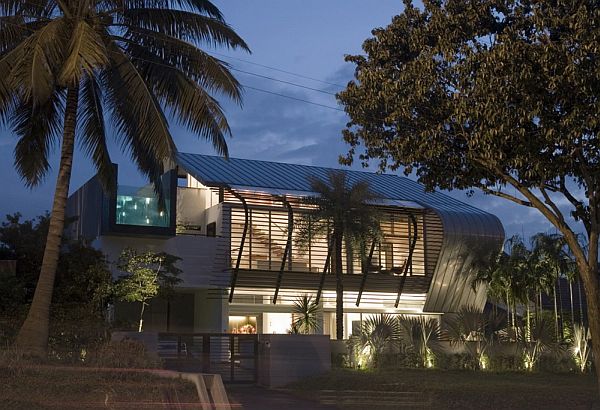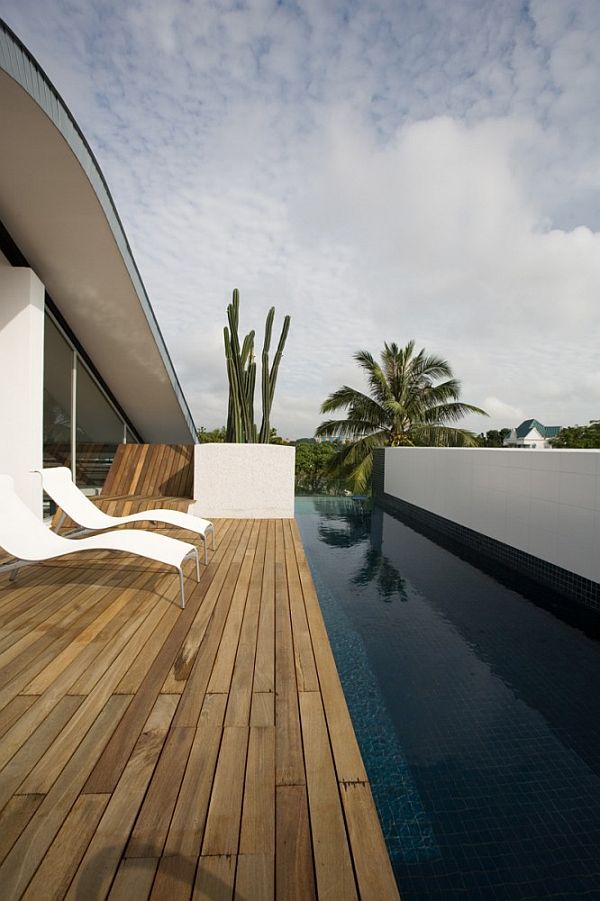 Creating an open living space in strong connection with the environment, the residence also protects the inhabitant's privacy. The dining room, kitchen and living room are situated on the first floor, while the private bedrooms and baths, family room and wardrobe are on the second floor.
The main entertaining rooms and master bedroom have access to the architectural landscape zone, while the other rooms are safely secluded in the back part of the house. Beautiful horizontal timber slates act like privacy buffers for the front facade, without compromising the view.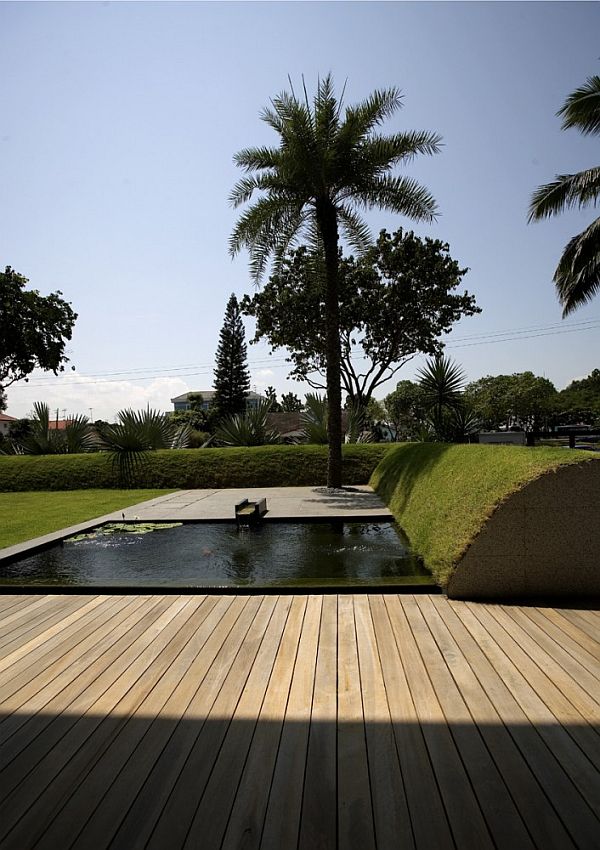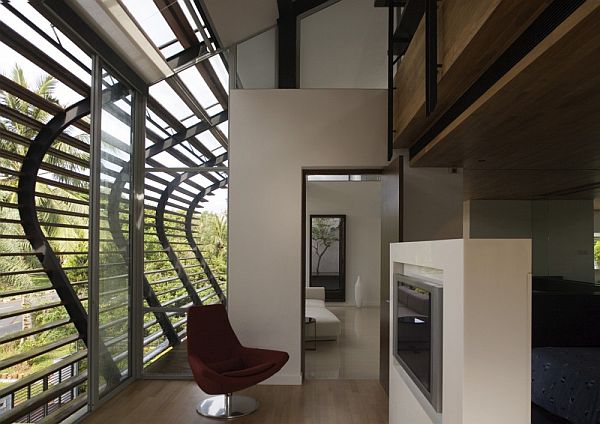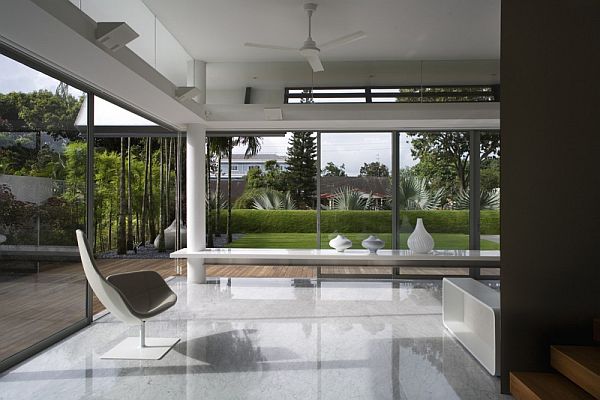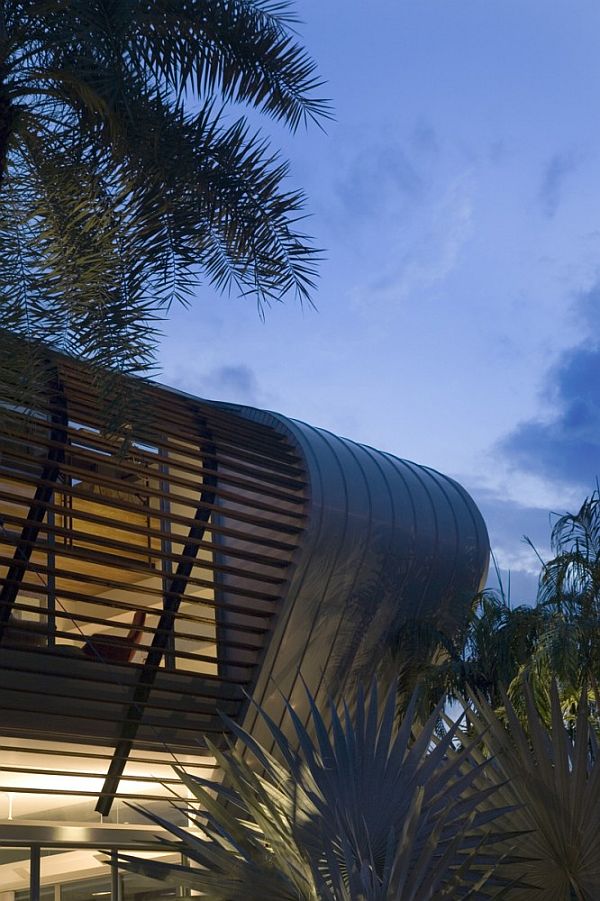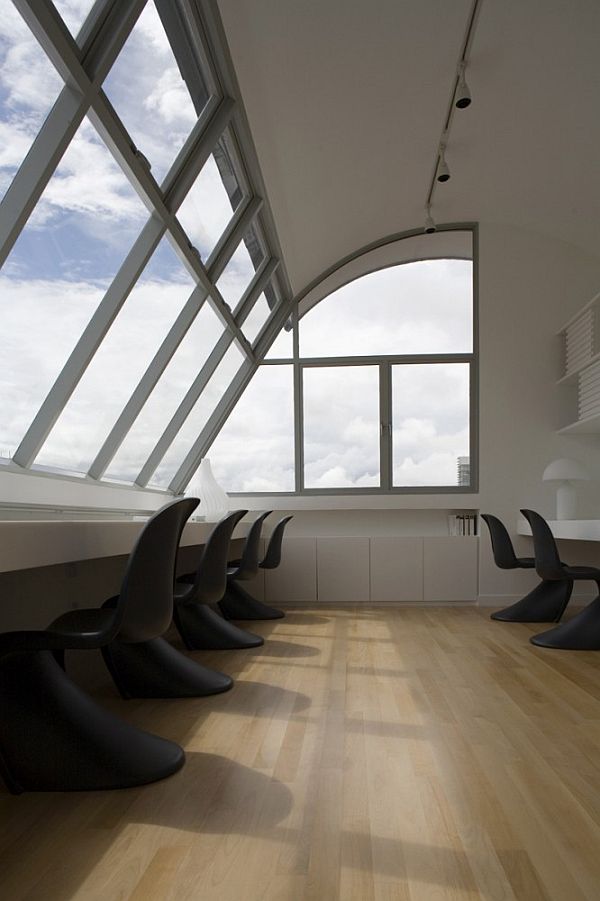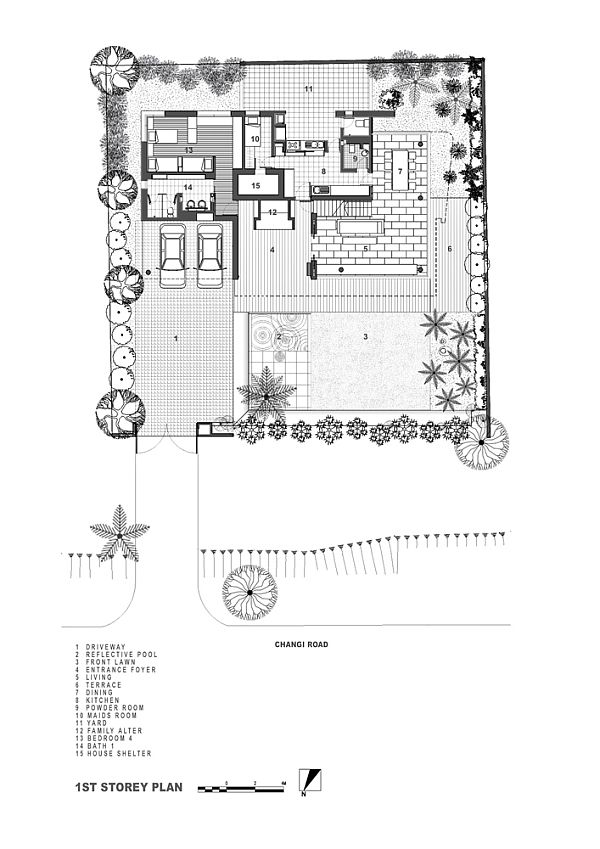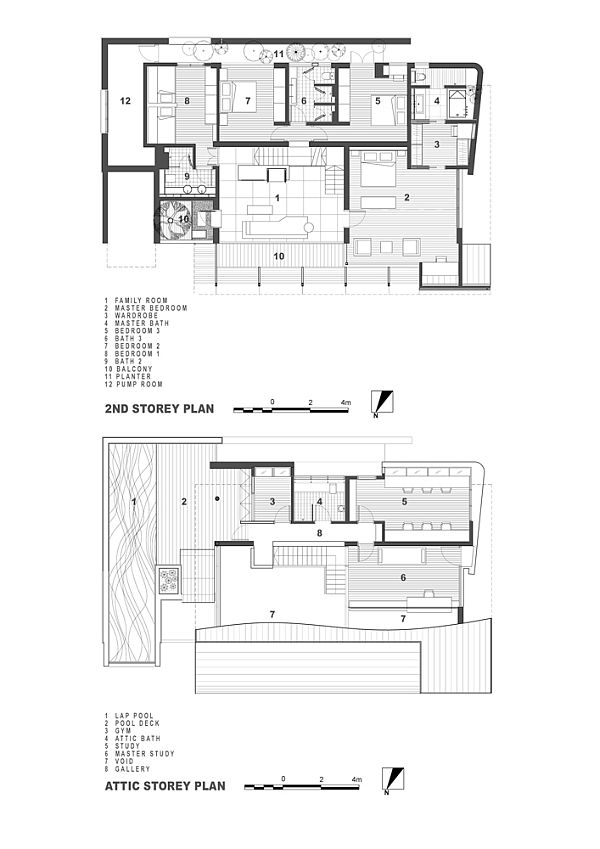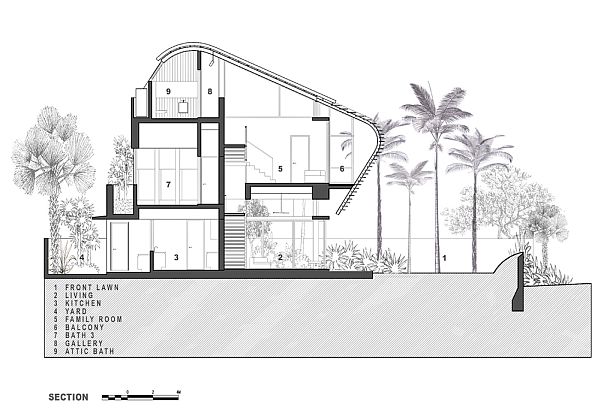 Via ArchDaily
Images © Albert Lim