This unbelievably pure forest home was designed by The Japanese Studio Curiosity.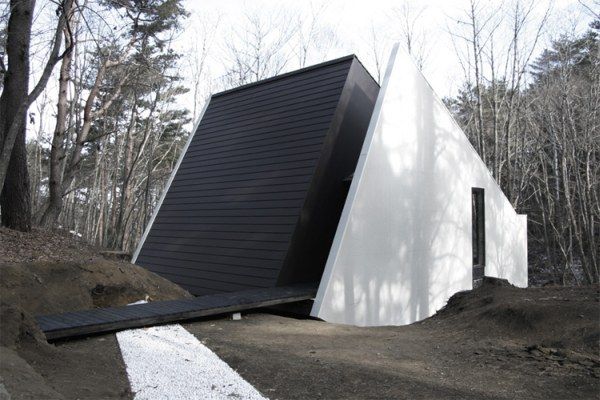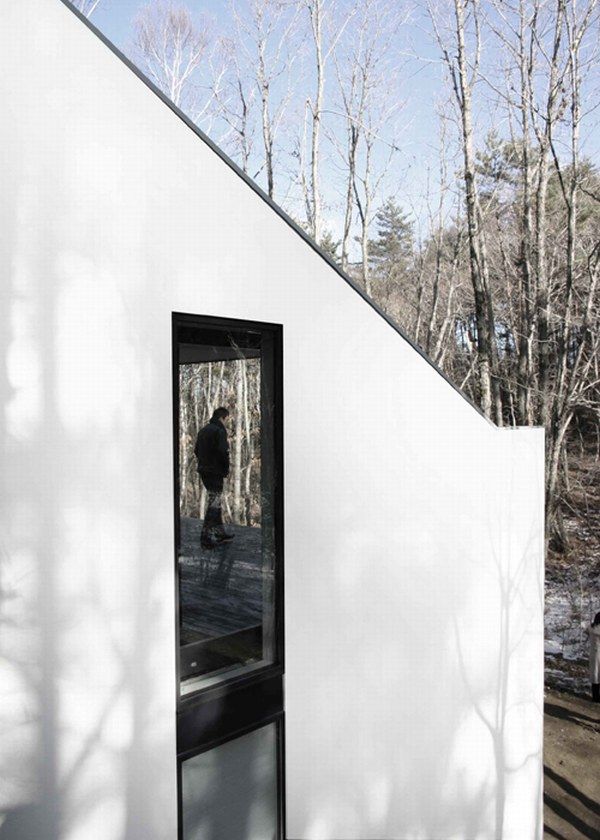 The clear and abstract volume, adapted to the slope of the ground, unifies roof and wall envelope in a modest, yet very contemporary and precise shape. The house is approached and crossed by a bridge of dark wood board, a texture which is repeated on the siding of the angular wall and the window veneers.
In spite of the compact and simple shape, the residence, called house C2 Yamanashi, reveals a 6 m ceiling room upon entrance, an atrium opening to the forest, serviced by a salon kitchen. The rather conventionally furnished inner spaces are refreshed by subtle lighting and long windows allowing for the transition of outside light from one hour to another.