This unbelievable house by Colboc-Franzen Architects is located in Sevres, France, on a rather small terrain.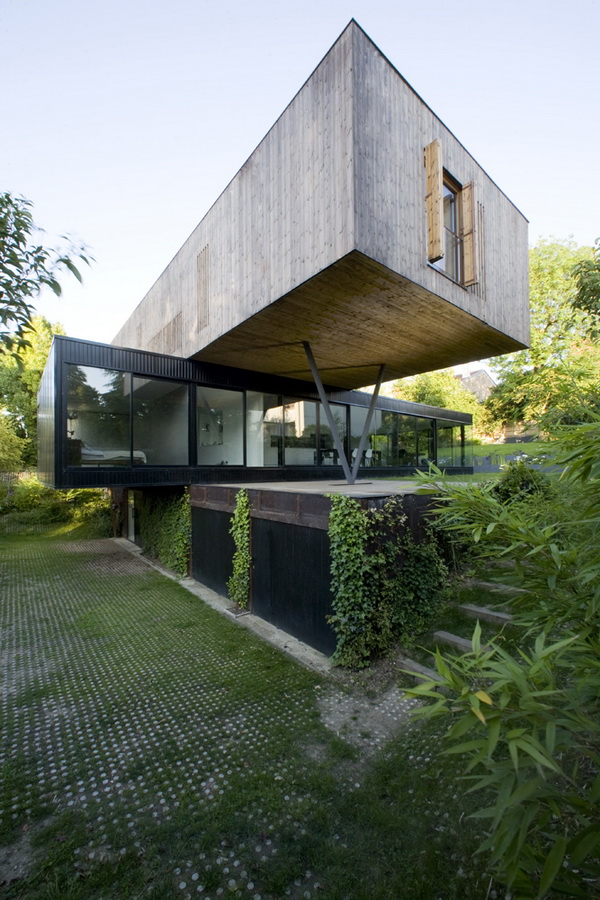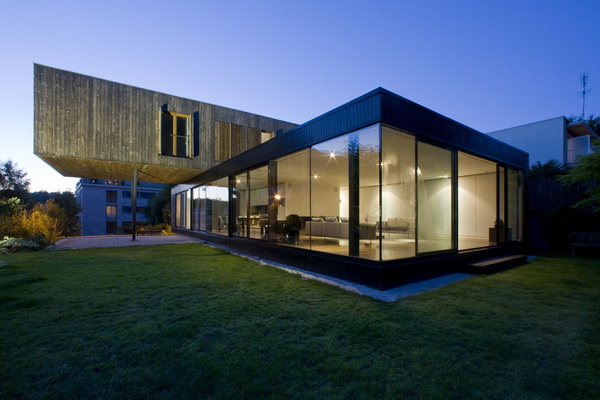 Due to the lack of space, it is made up of 3 superimposed volumes, one housing the service rooms, one the living and dining spaces, the third accommodating the bedrooms, around a multipurpose space.
Contained in the glass-box middle level, with dark board walls, the living spaces are light-flooded and furnished with minimalist and stylish furniture. Above them, the partly suspended volume houses the bedrooms. It is the dominant and focal point of the house, a massive cantilever finished in rough but appealing weathered wooden slats, with knotted-wood shutter windows. It is seemingly weightless, leveraged over a pure and slender V shaped support anchored into the lower level housing the garage.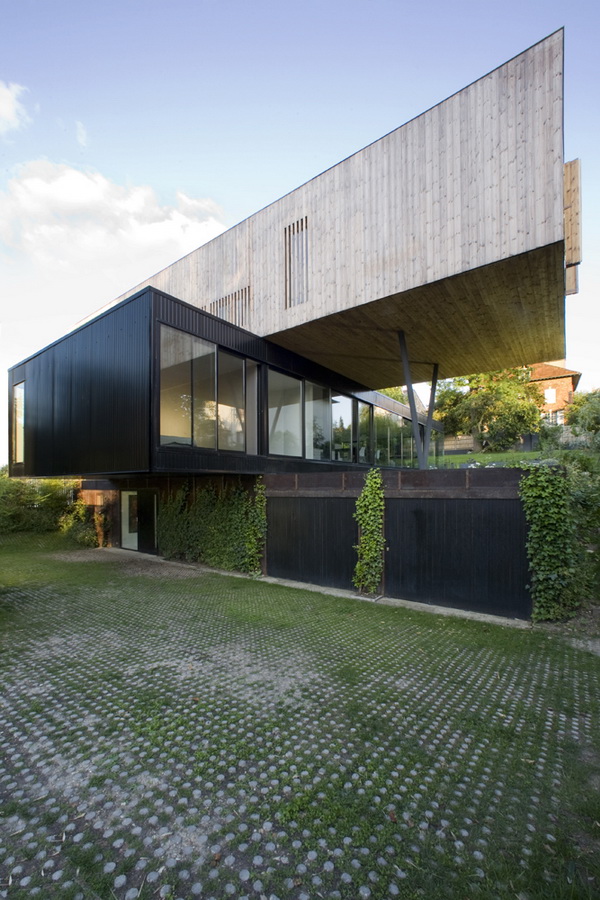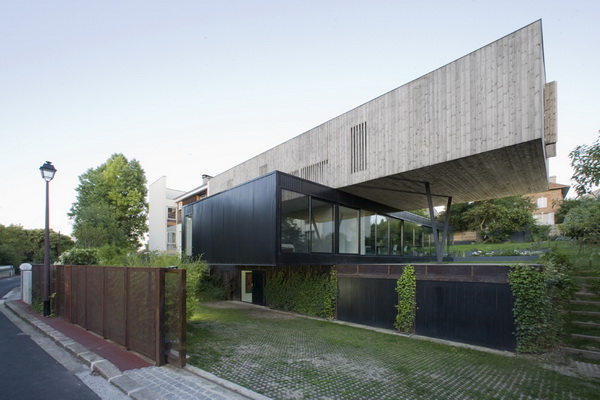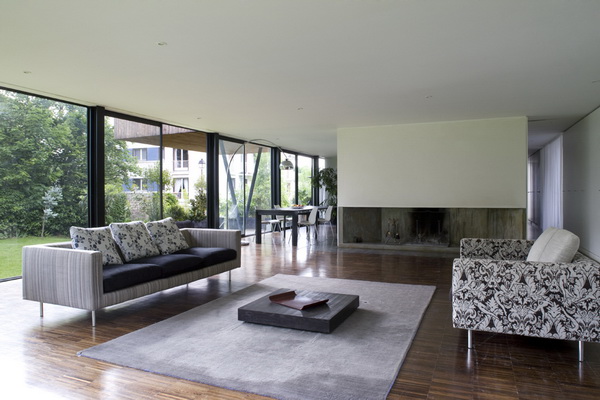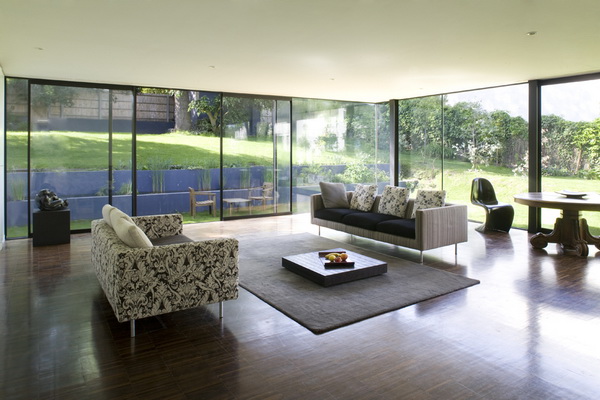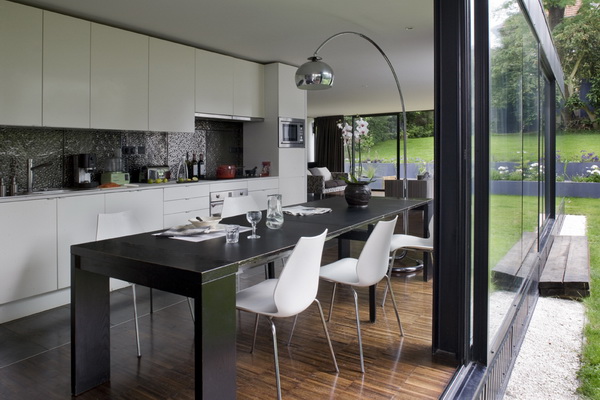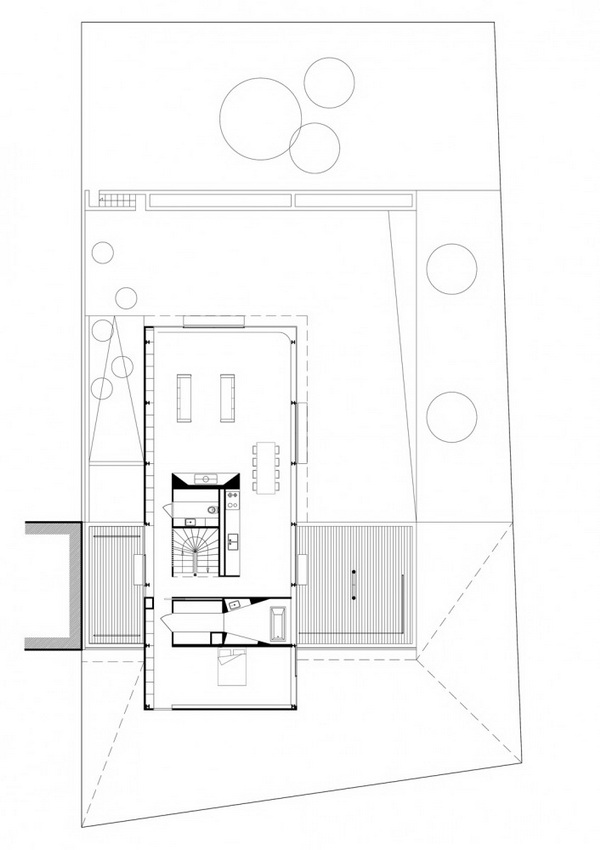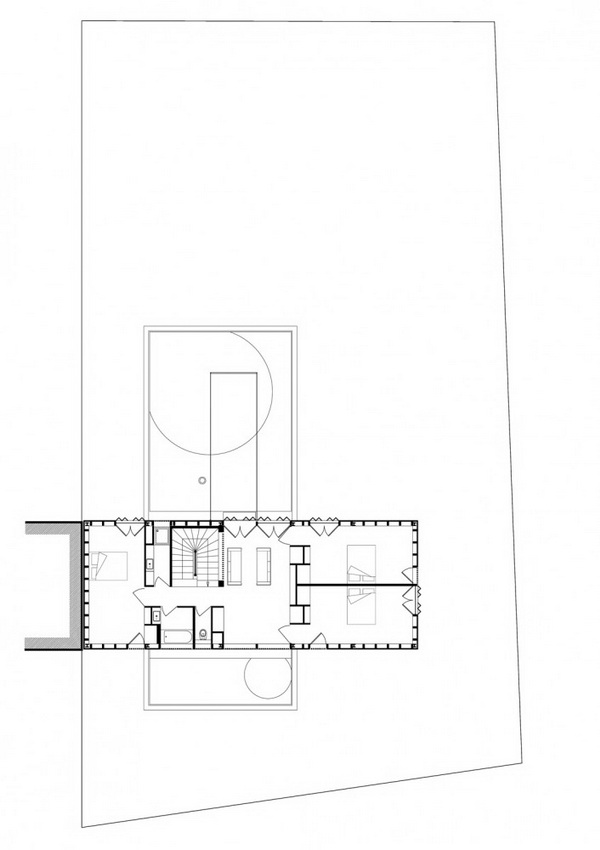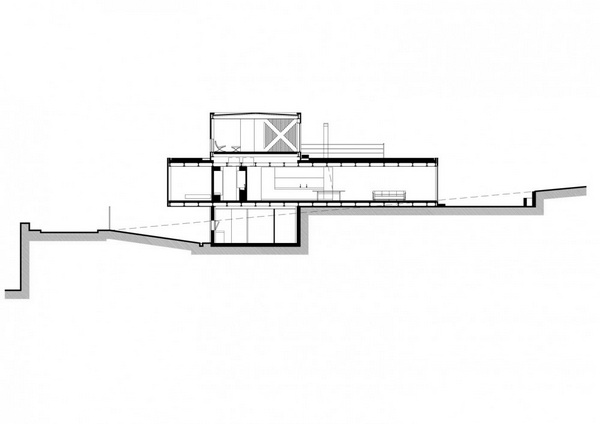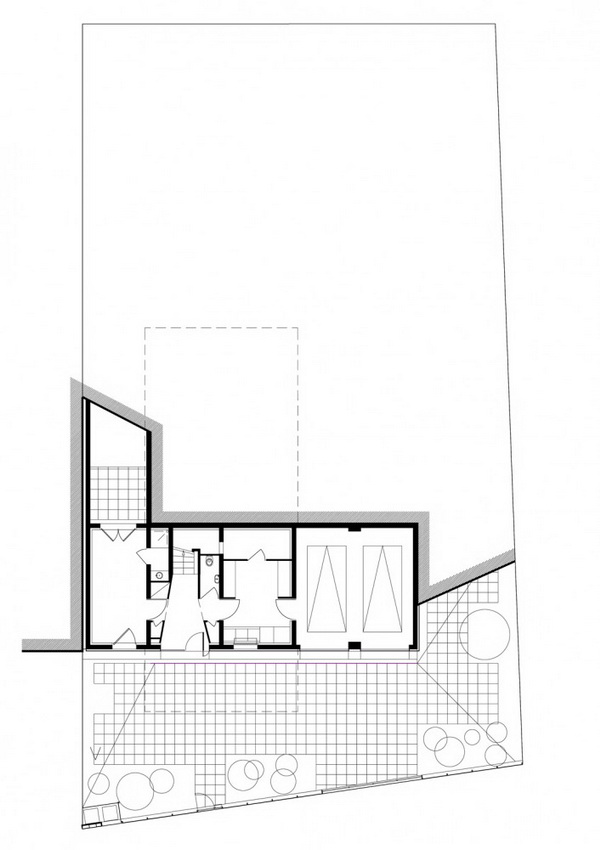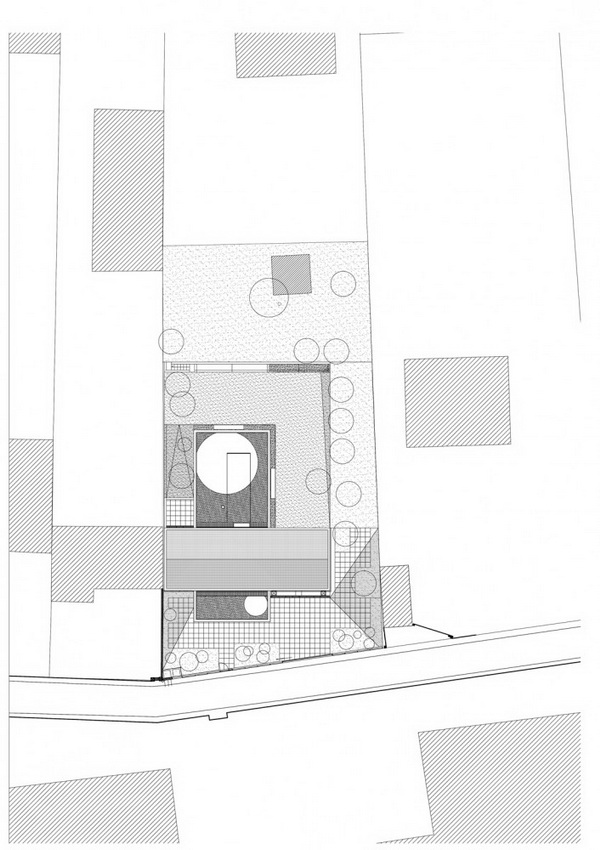 Photos via Colboc-Franzen Architects