Located in the historical Santa Teresa neighborhood of Rio de Janeiro, Brazil, this marvellous residence, designed by SPBR Architects, commands a privileged site on a hill.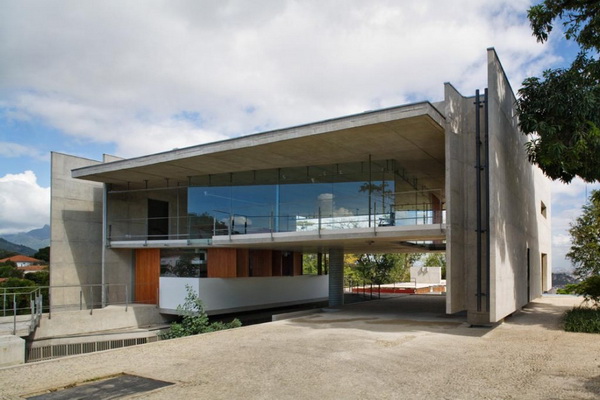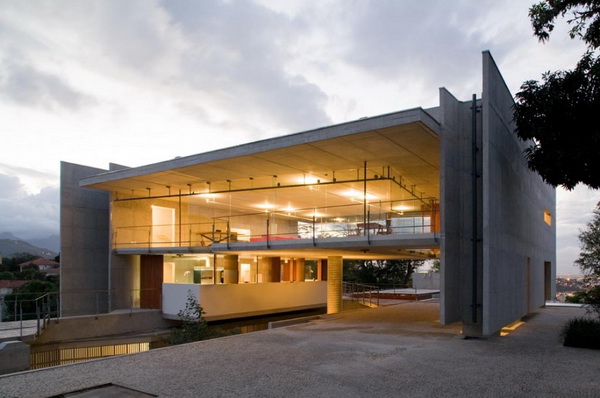 The building seems suspended to take in the breathtaking views, featuring a main glass box between 2 wall panels of concrete. Through the suspension of spaces over a patio and the use of sliding panels, the architects have created large open spaces, in a rough and brutalist concrete finish, with the warmer exotic accent of wood rod panels. The north side of the house enjoys a beautiful view of the old downtown, while the south features a glamourous panorama of Pao de Acucar, the Guanabara Bay and the effigy of Sugerloaf Mountain.
The linear block on the lower level leads to the bedrooms and office, in a more private area. The kitchen occupies the middle level, by the patio, which is covered by the glazed living room, enclosed on the west and east sides. The residence make original use of the difficult topography. An effect thereof is the pool seemingly flowing over the terrace edge into the cityscape.