The dazzling Artisan Papillon kitchen by Brummel turns a service space into a glamorous exhibition combining appliances and artful details.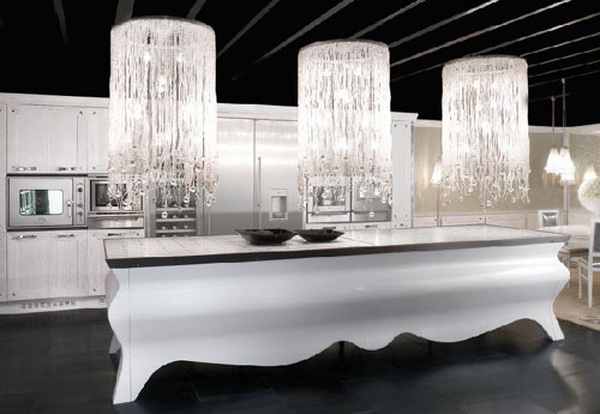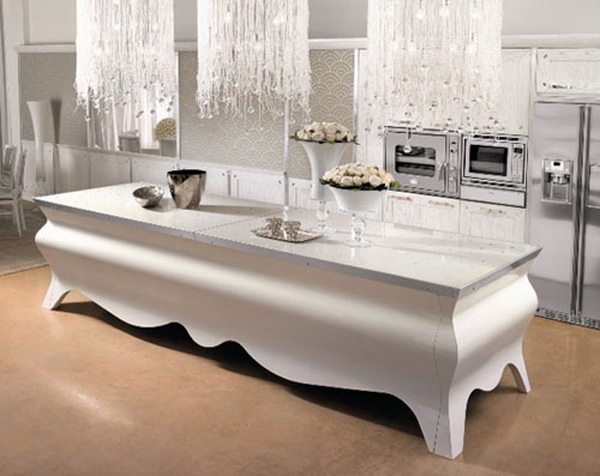 Attention, going Papillion kitchen is a bold statement. Crafted by Artisans of Bassano Del Grappa, Italy, the kitchen attire features grainy and textural oak doors, painted white and finished with silver-leaf, with butterfly hinges.
Even if these lush finishes, along with the crystal pendant chandeliers are too much for your taste, the central Island counter is to die for. Probably the most decadent piece of furniture ever created, it manages to combine baroque curved edges with sleek white minimalism and even multi-functionality. With its sliding countertop concealing the cabinets and built-in sink it is a mind-blowing combination. To be contemplated in all its glory, it would probably fit better in a minimal stainless steel laboratory-type kitchen.