Stuart Hughes, the extravagant British design studio from Liverpool, is striking again. After pimping lots of gadgets with luxury materials, they have now teamed with HEBANON by F.lli Basile Interiors of Nocera Superiore Italy to create the world's most exclusive bed . Dubbed Baldacchino Supreme, the lacquered, patinated and sponge batted bed and canopy, has been handmade built to incorporate nothing less than 107 kg of solid 24ct gold along with small decorative applications in gold leaf detail, headboard in capitonnè.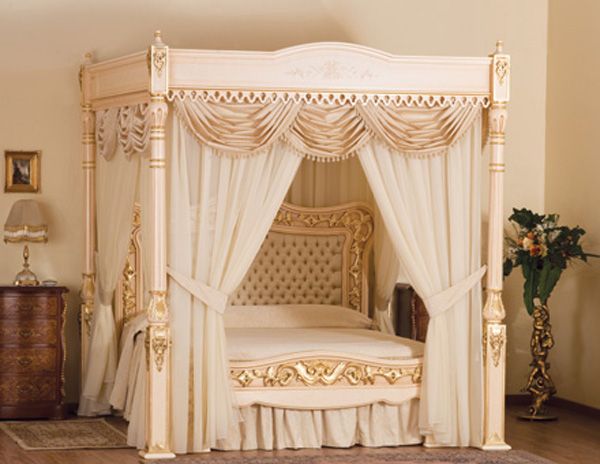 Structure is all in chestnut wood and curving (100% handmade) are ash wood. Fabric is Italian silk and cotton with no burn certification. Headboard can be customized with diamonds or other different stone that customer can wish. Structure of canopy's edges are in cherrywood.
Want to relax in style, luxury and lavishness, keep in mind that the Baldacchino Supreme will cost 4 million British pounds. Only two lucky fellas will get to own one.
What do you think?