This spectacular luxury residence was designed by XTEN Architecture on a high site of the Hollywood Hills.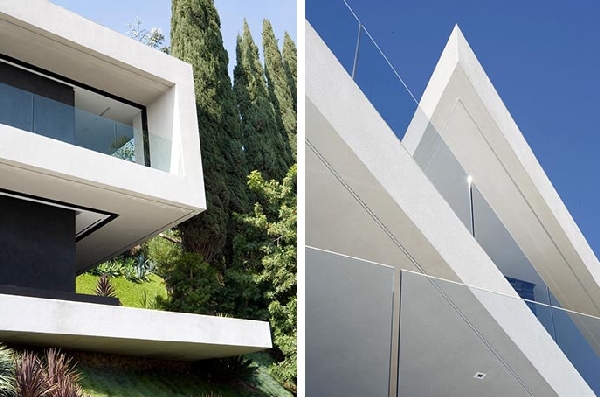 Called the Openhouse, the building really seems to be composed just of the sleek white level slabs, no walls, and to embrace nature on all sides. Its privileged location on the hills affords it the mind-blowing and glamorous panoramic city view of a penthouse, while it also features the tropical cactae landscaping of a spa.
The furnishing and interior design is sleek, minimal black and white, with the classic accents of stone plated walls and fireplace, and a surprising crystal chandelier hanging from the tree over the rather rustic wood bench and table.