William O'Brien Jr.'s Allandale House is a magnificent structure mimicking the letter "A". Its strong visual impact is given by the dark colour chosen for the exterior, as well as the shape and modernity of its asymmetry. Located in Mountain West, the house acts like a vacation home for a family in love with odd things like a collection of fine wines, rare books and stuffed birds.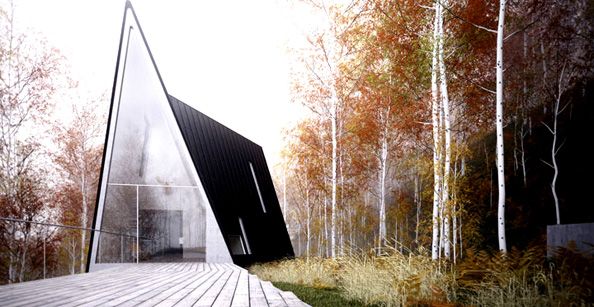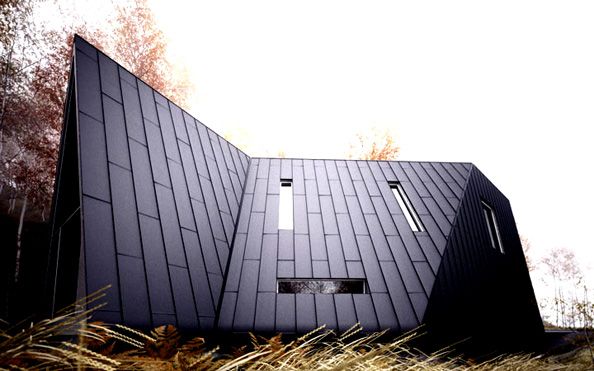 The largest part of the residence houses two floors featuring the bedrooms and bathrooms; the medium sized part of the structure is occupied by the living and dining areas and the kitchen. The angled corners are smartly used as storage space and everything was carefully planned to ensure the most comfortable living style. Looking from the inside out, the modern lines are dimed by a magnificent forest surrounding the house.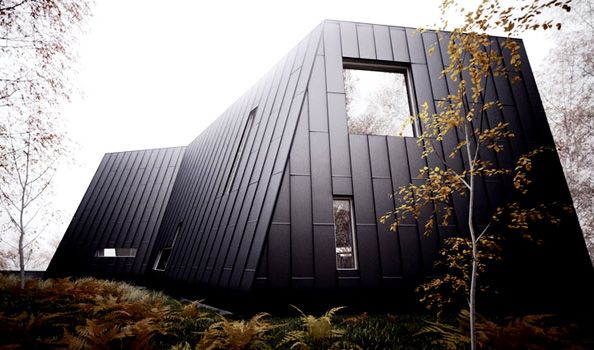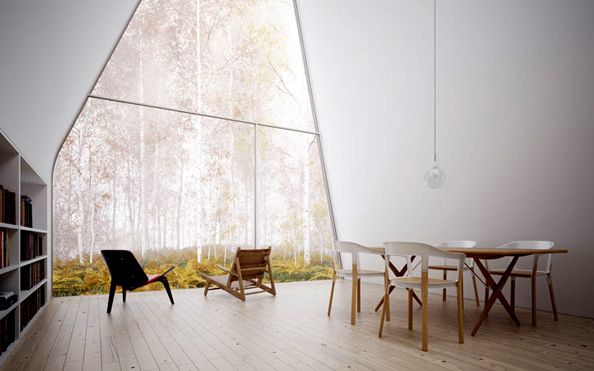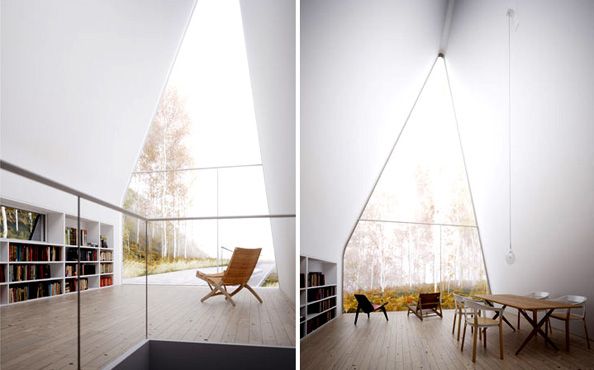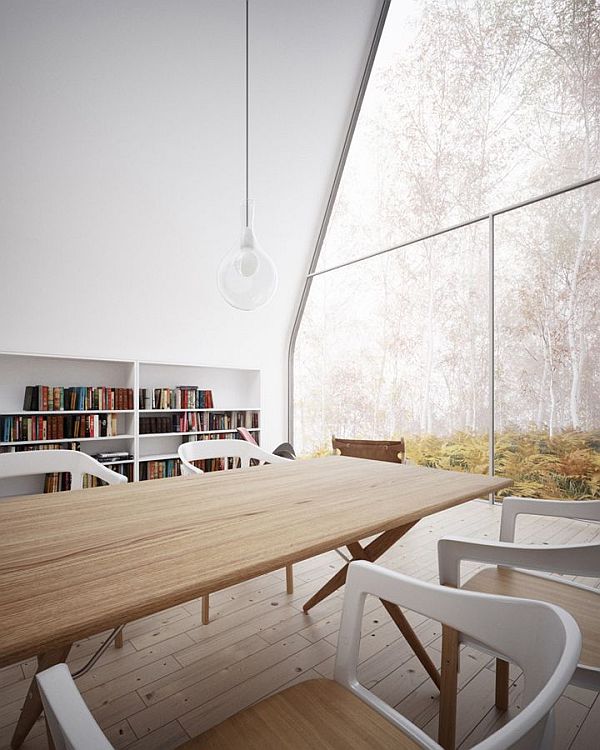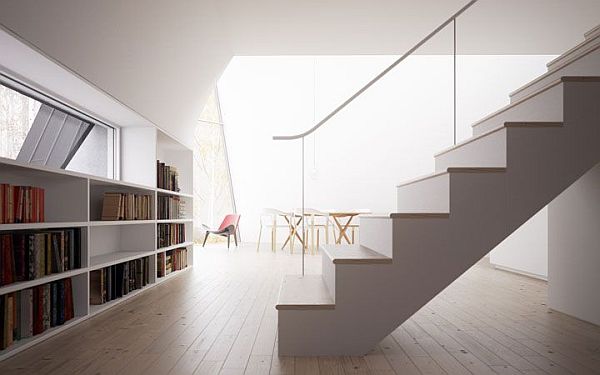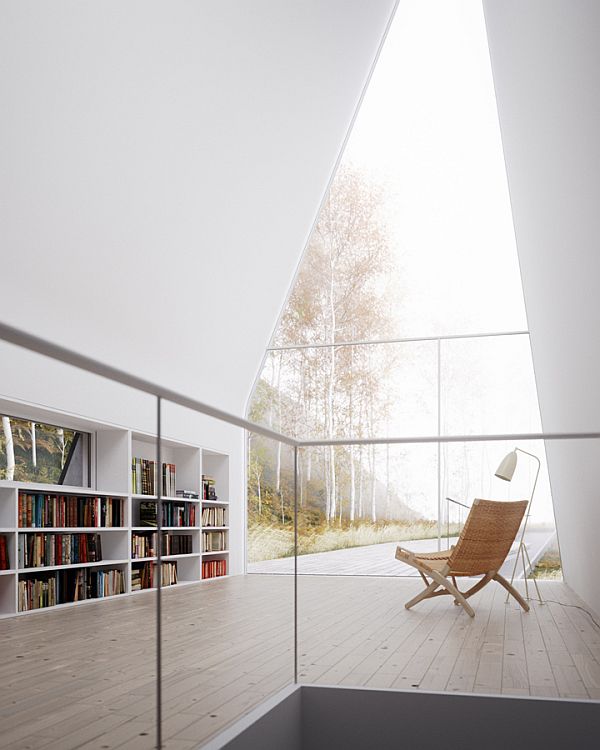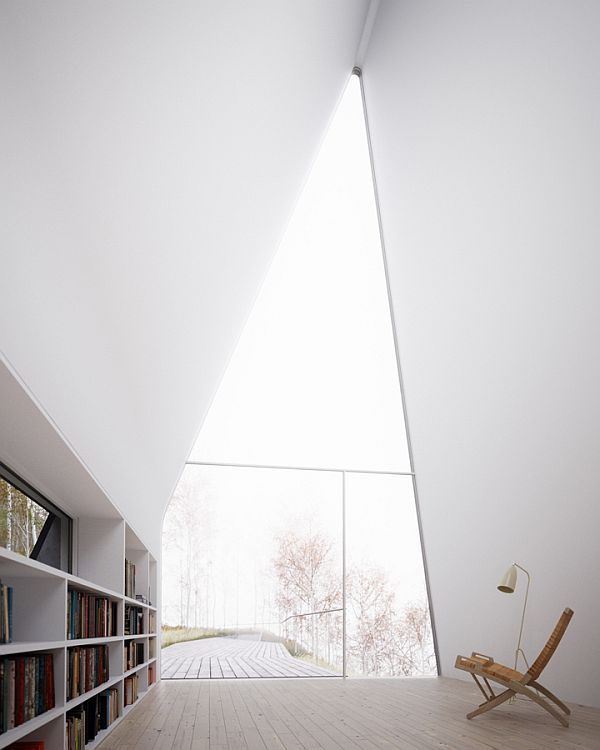 [via Designscene]
Liked the story? Share it with friends.