Designed by CG Architectes, the Crossbox House was built in Pont Péan, France. Two containers were placed on top of each other, displayed in a cross, hence the name. The first floor volume was painted in a beautiful shade of dark grey, while the second floor volume has cladding painted in different shades of green.
Another small volume, dressed in pieces of natural wood stands near the home. This colour combination is the perfect mix between natural and contemporary. The interior of the house is cosy and bright, large enough to offer the inhabitants a comfortable living area. Featuring a green roof, this container home offers additional space for planting greens necessary in a household.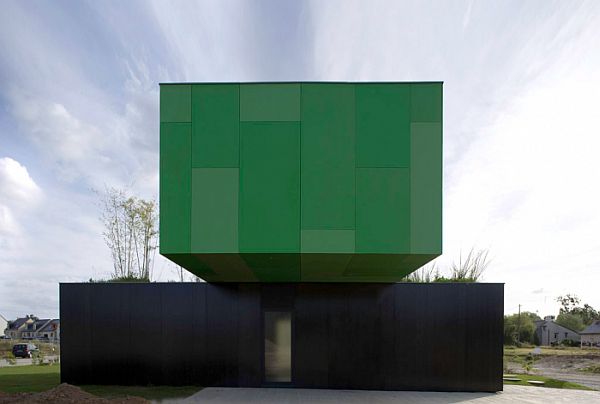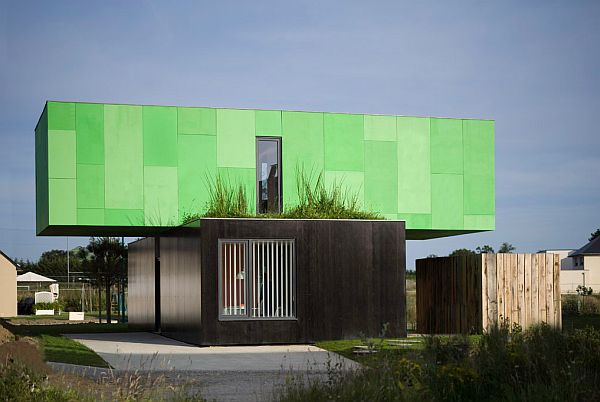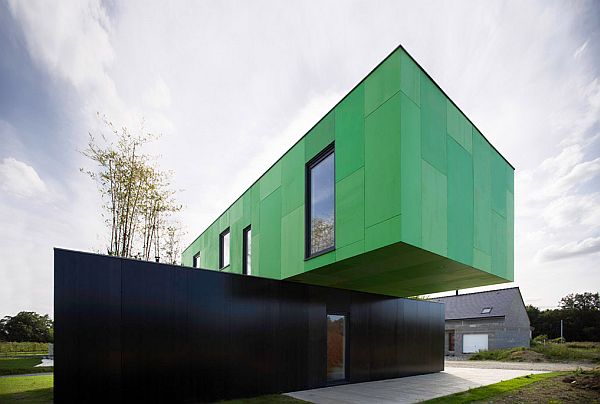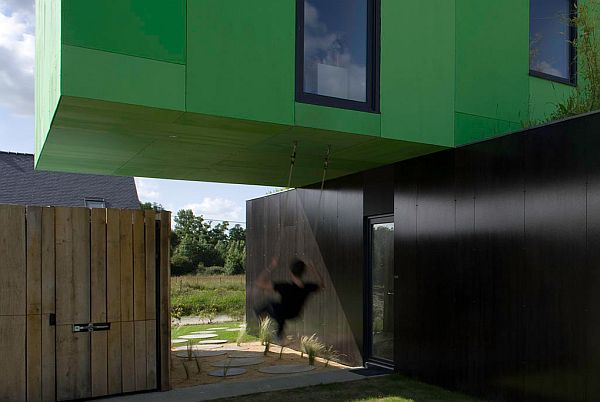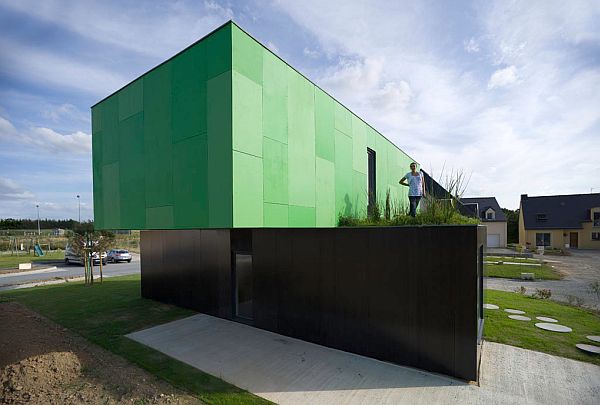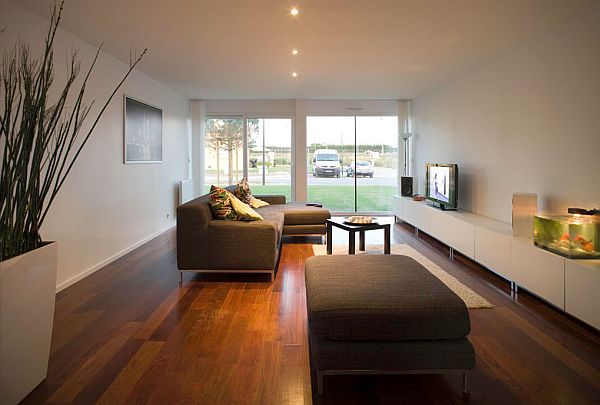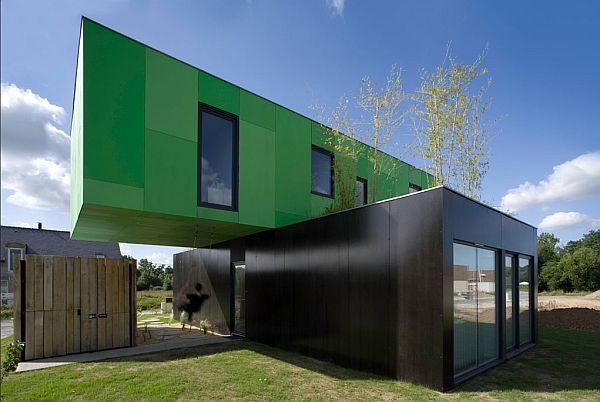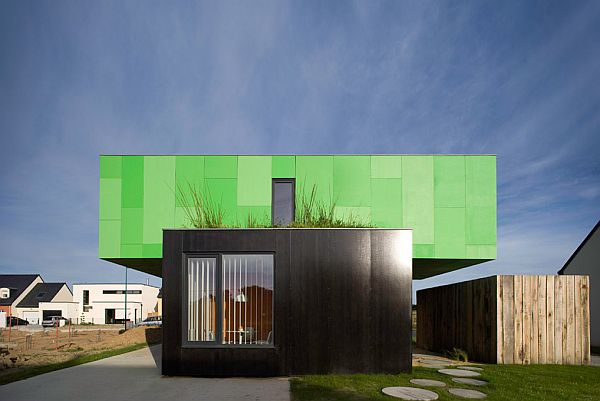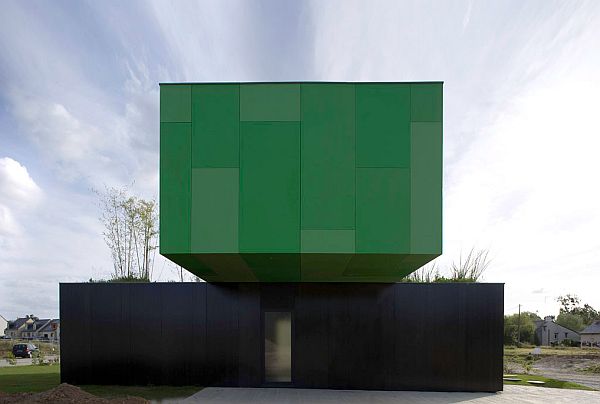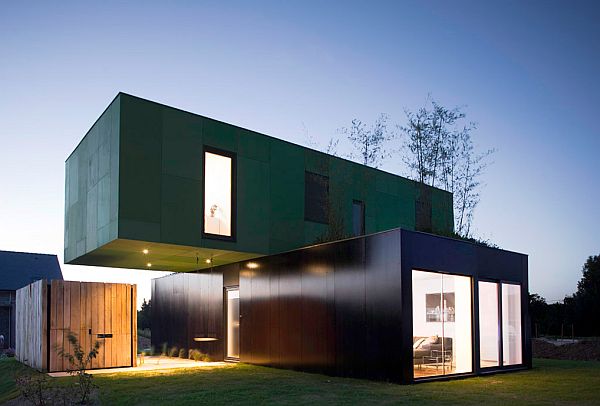 Liked the story? Share it with friends.