Brazilian architect David Guerra Architecture built an interesting Mountain House in Nova Lima, Minas Gerais, Brazil. A family and their grown-up children needed a weekend refuge far away from all the stress and pollution of the great city, so the Mountain Home was the perfect solution. Located in a condominium with big sites and surrounded by an ecological reserve, the house acts like a link between nature and the comfort of modern technology and design.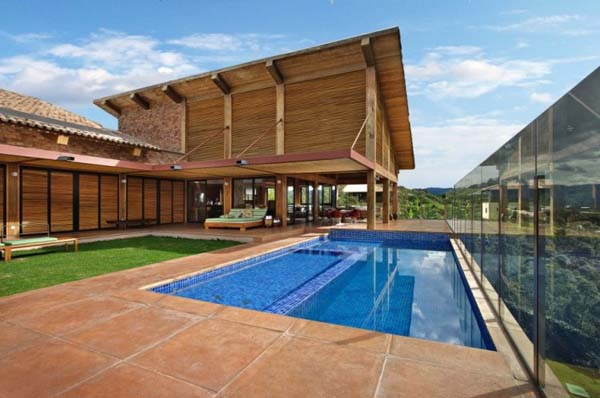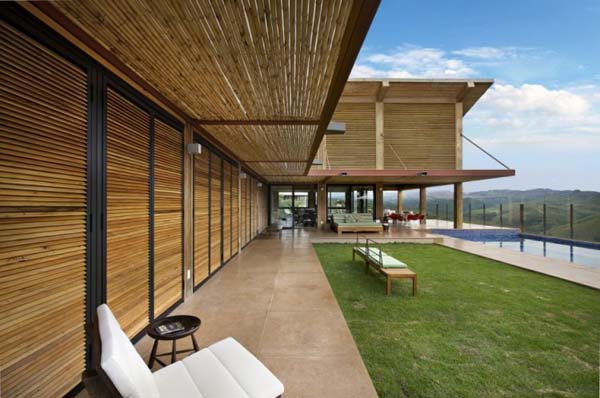 A mixture of natural, rustic and contemporary elements form the interior and exterior design of the one story house built on 745 m2. All living and entertaining areas, as well as the bedrooms and bathrooms were built facing the mountains. Materials mix to create a modern home, anchored in nature:  glass, bamboo and polycarbonate, reclaimed wood, stones, earthenware, fibre, metal, stainless steel, double glazed and laminated glass, glass tile, anodized aluminium, venetian wood and tecnocimento.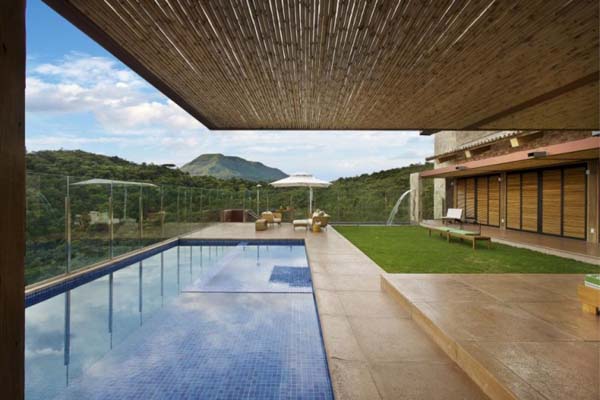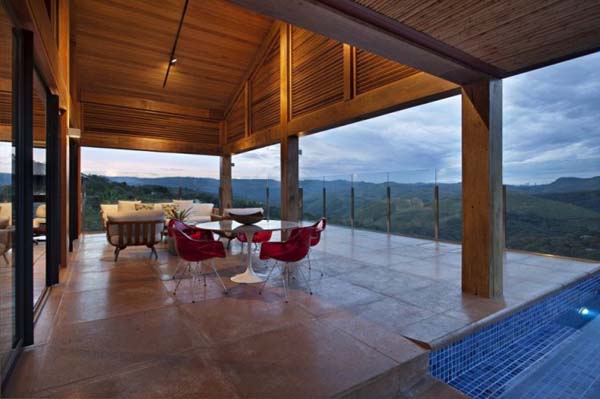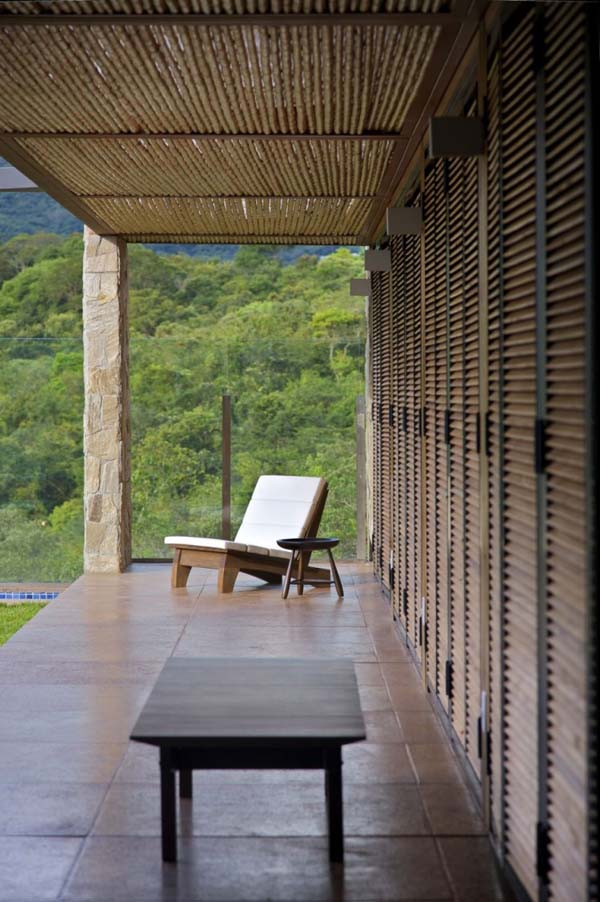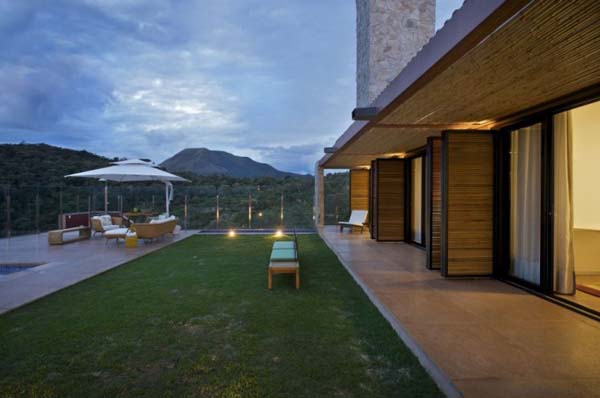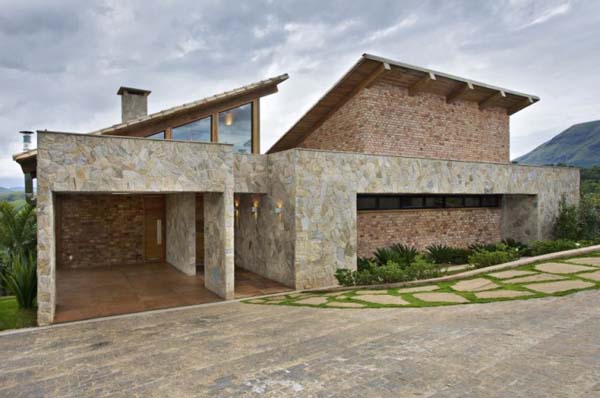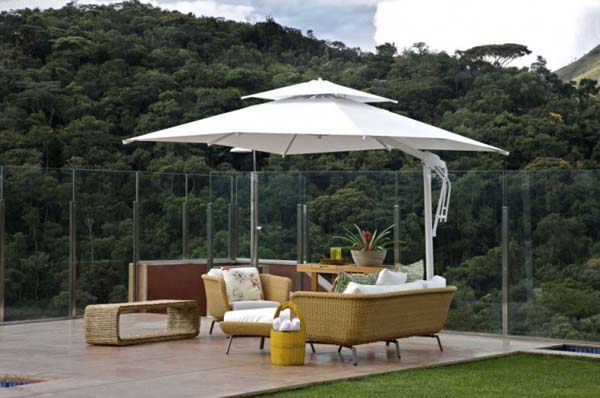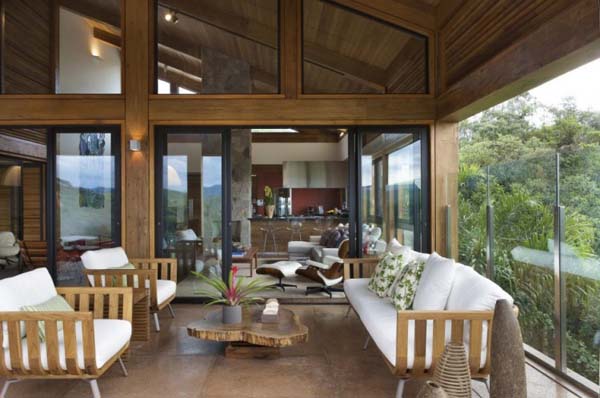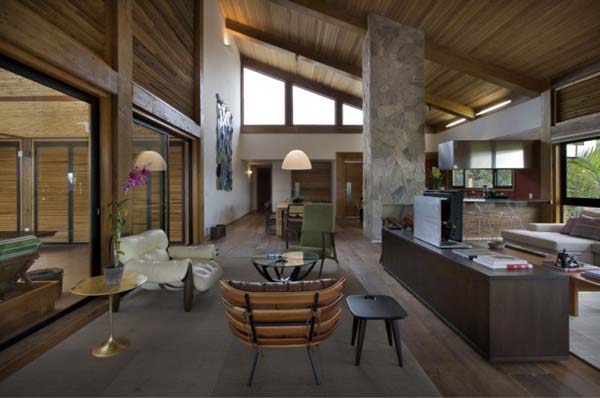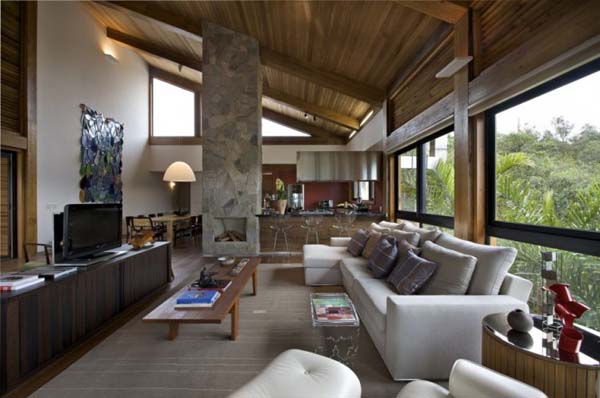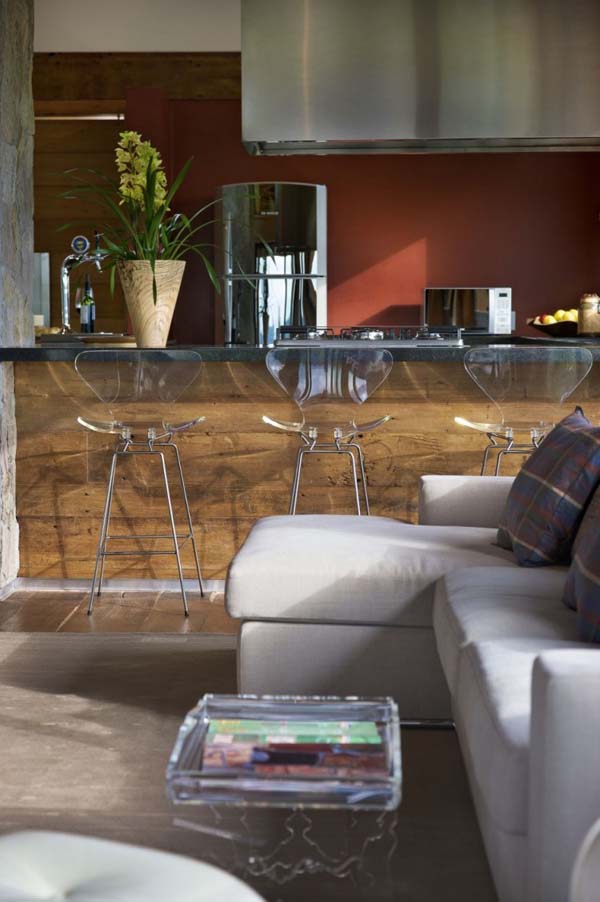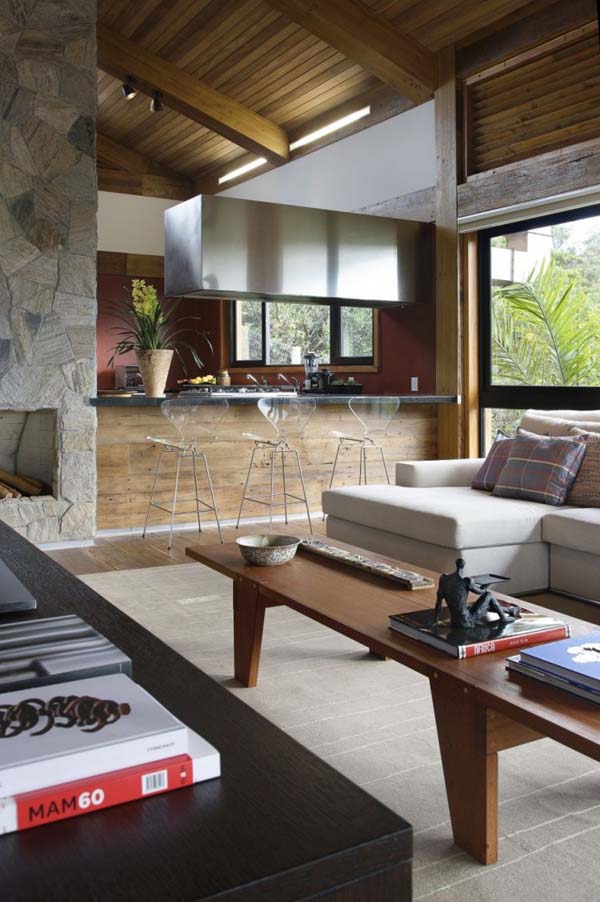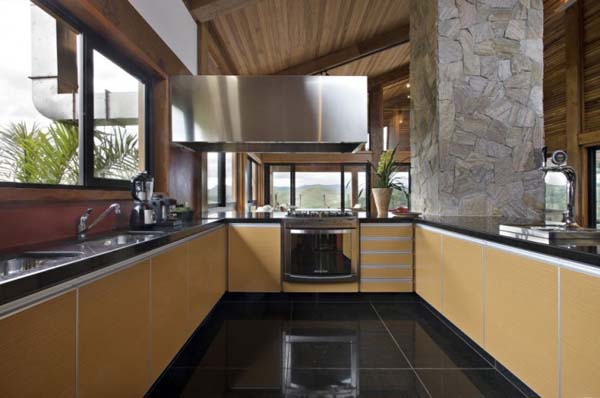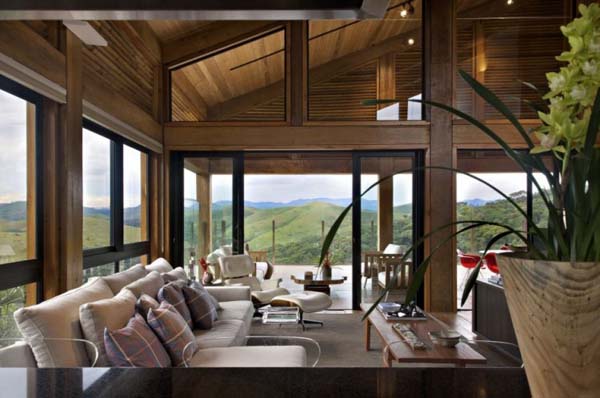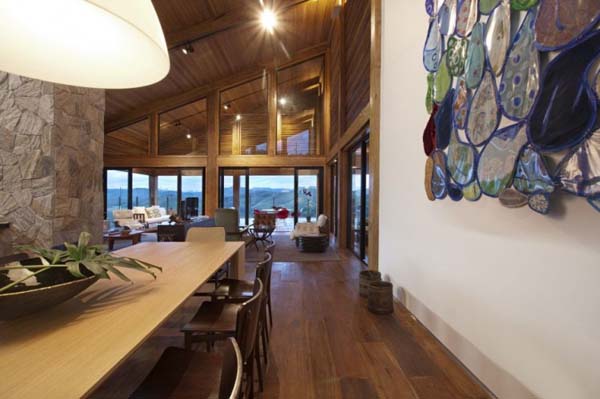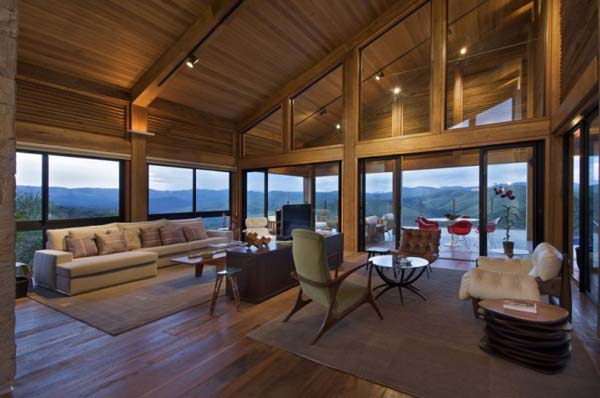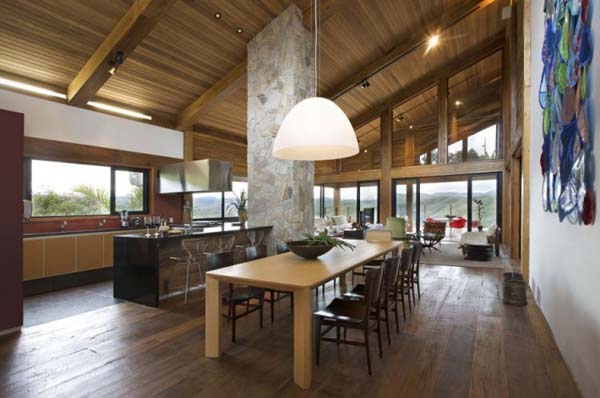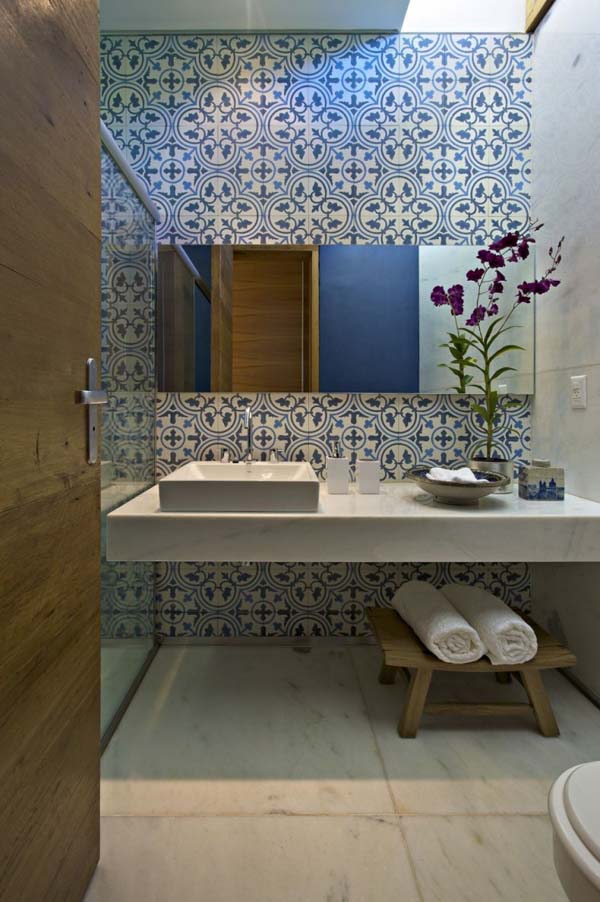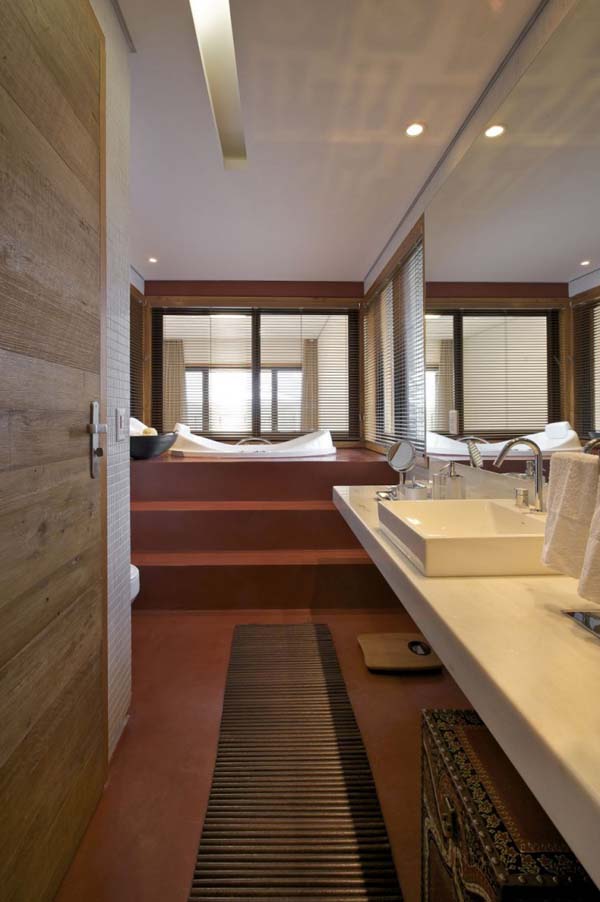 Liked the story? Share it with friends.