Once you have the opportunity to choose your office furniture, you must have reached a glorious place in your life. The freedom to choose the office furniture that suits you best comes with a well deserved challenge: discovering your taste and personal office style that will accompany your future successes. You might be working from home or you need to personalise your office space – no matter the reason, here are five examples of contemporary office furniture you need to decorate a beautiful space.
1. The Office Desk
Once you decided on the colours and arrangement, you should look for the most important office furniture piece: the office desk. Choose something comfortable and modern, a desk that will support you through the working hours, but that will also be a visual pleasure for your guests. Don`t be afraid to be bold with the chosen design. For example, this office desk from Hulsta`s Homeoffice Desk collection is an innovative and contemporary office desk with practical features. It can be extended to fit one single person or a team for those times when brainstorming is a must.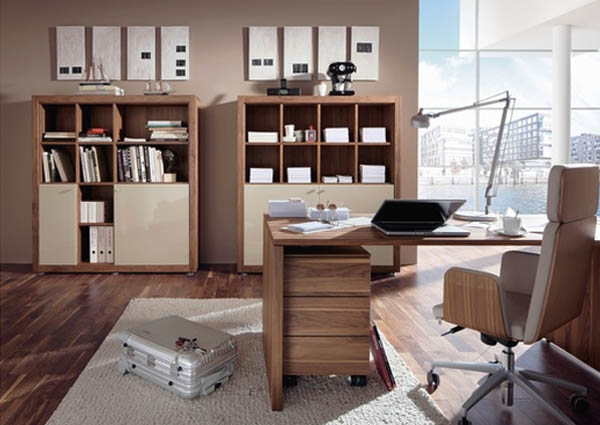 2. The Office Chair
An office chair should be the perfect hybrid of comfort, durability and style. The inspiration for the Sayl Office Chair came from the marine shape and feel of both a sailboat and a bridge. American manufacturer Herman Miller and his collaborator, Yves Behar, designed and constructed the frameless office chair created to be light, flexible and comfortable.

3. The Office Storage System
Whether you choose a modern modular storage system or a stylish bookcase, the place where you keep your work related paperwork, inspiration and gadgets should be large enough to leave the room clutter free but also stylish enough to surprise your collaborators, colleagues and guests with a burst of your own personality and individuality. These next bookcase examples from Hulsta are suited for large or small offices.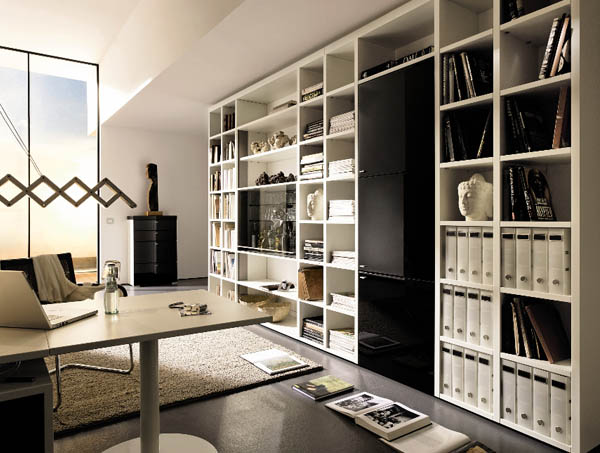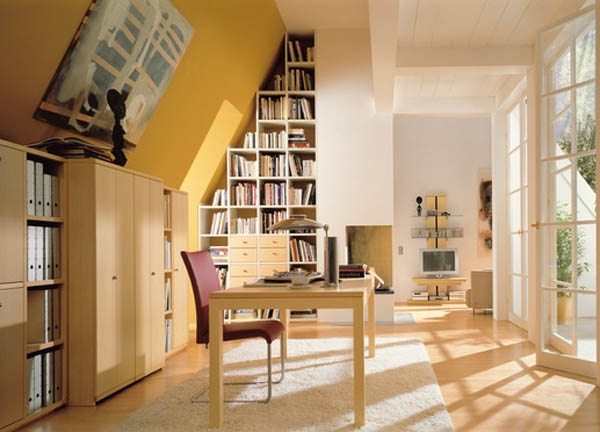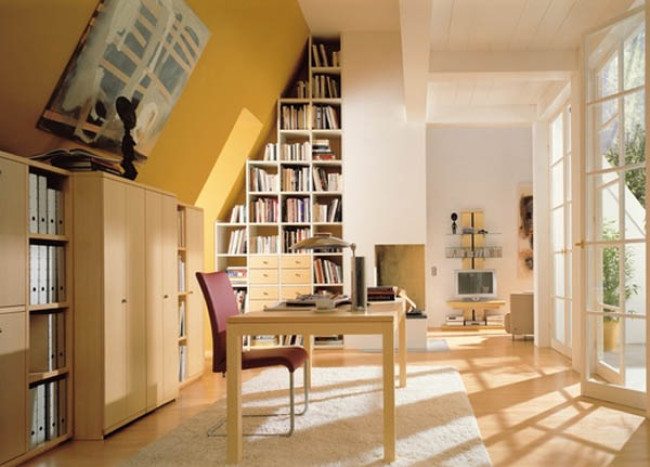 4. The Comfortable Guest Sofa for the Office
Having a personal office accentuates communication with other individuals that share the same goals. This is why it is important that you have a comfortable place to seat your office guests while they are waiting or even an intimate, informal space where you can go beyond business and get to know the other person. We chose a versatile office sofa that will accomplish a lot more than usual tasks.
The Trio by Julia Hamid is a modular couch with three panels that allow a comfortable interaction with different objects. Your guests can enjoy a cup of coffee in your company or check their email while waiting.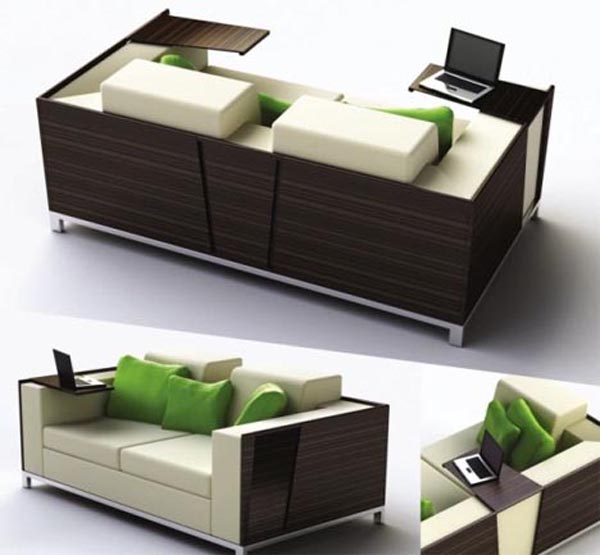 5. The Laptop Tower
This last piece of office furniture is a saviour for small spaces, but also a great ally for personal branding. If you have a gorgeous office desk and you want to keep it stylish and classic, a computer monitor or a laptop sitting on the desk would create a disruptive visual field between you and your guest. But if your office is equipped with a Laptop Tower by Sarah Maier, private emails and work related issues will be stylishly hidden in a corner while you offer uninterrupted attention to your colleagues or superiors.