The 12+ Alder residence is  an inspired modern addition to a conventional neighborhood in Portland, Oregon. Located next to an impressive Victorian Gothic church, the house was designed by Skylab Architecture in a close relationship with the sacred edifice.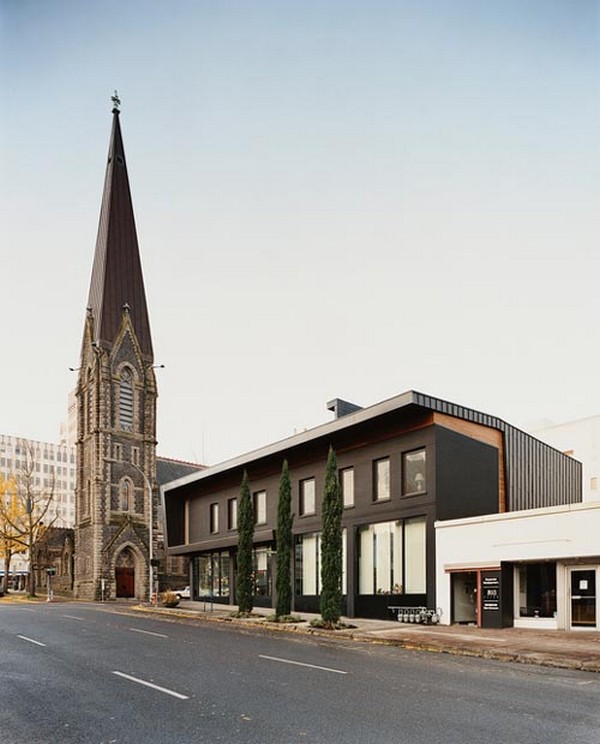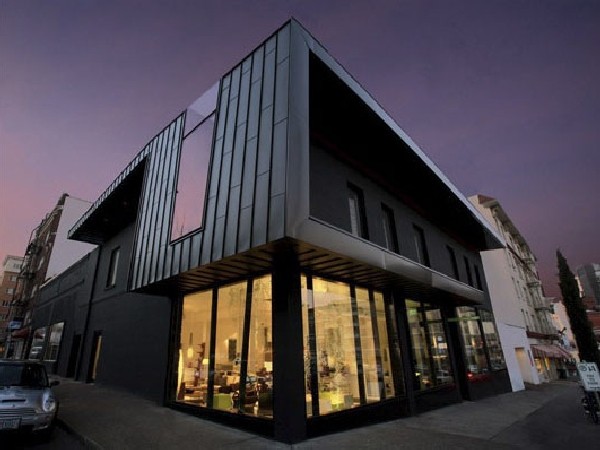 Housing offices for Skylab and 2 other companies, the building concept was intended to "feed off the church", according to the architect. There are indeed elegant Gothic accents in the dark steel sheets and black bricks of the facade, the tall and narrow staircase lit by a single narrow vertical window, the sculptural staircase in the patio. To top it off, the bedroom and grand living room are endowed with tall windows prolonged as ceiling skylights, framing the silhouette of the church tower. The second floor serves as family residence for Jeff Kovel, the founder of Skylab. The building is remarkable, not only through its association with the Presbyterian Church, but also through furnishes and the amazing minimal landscaping of the patio and terrace.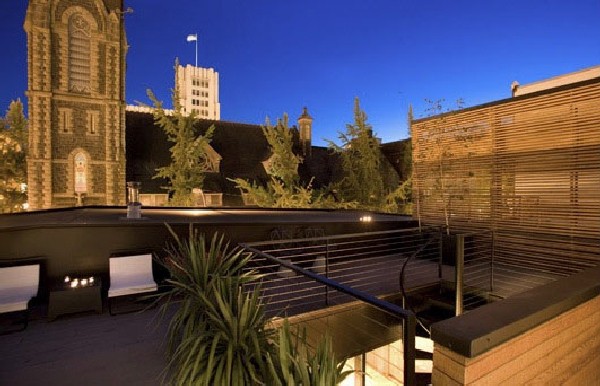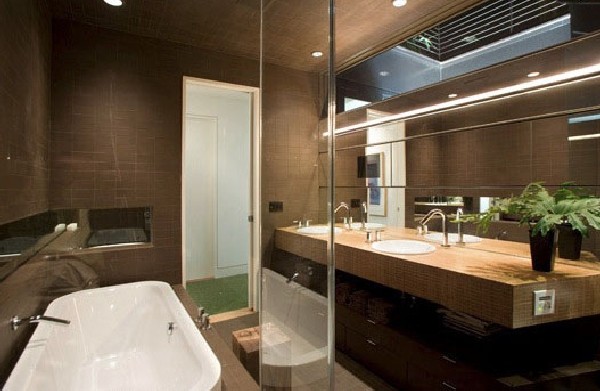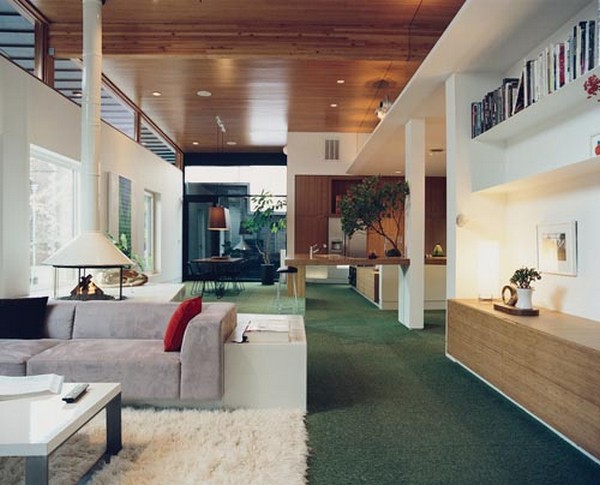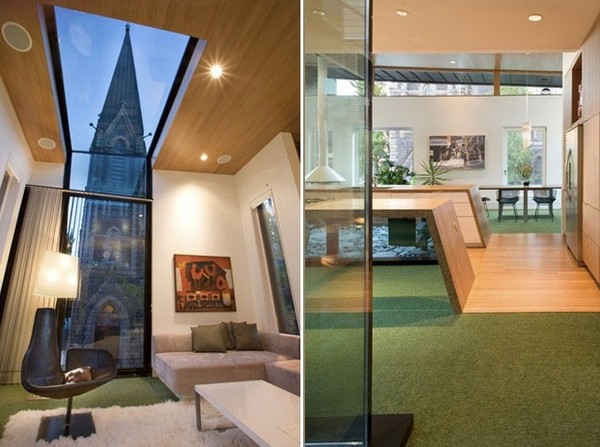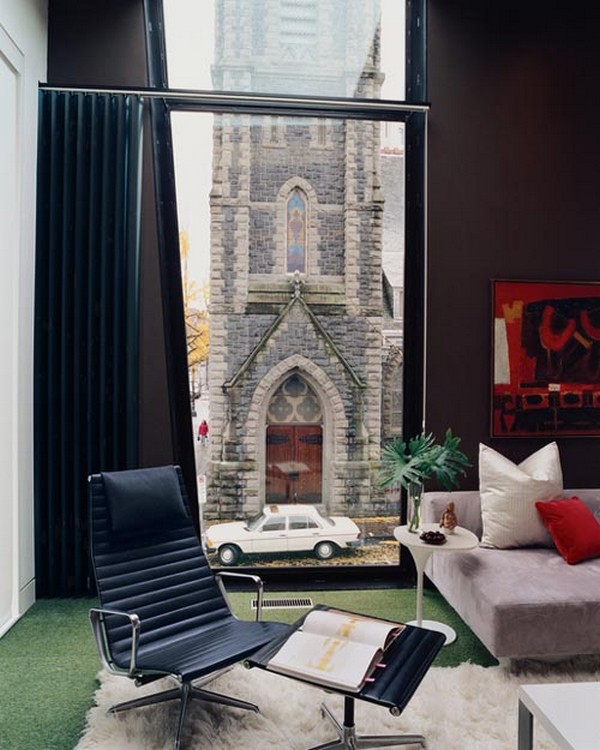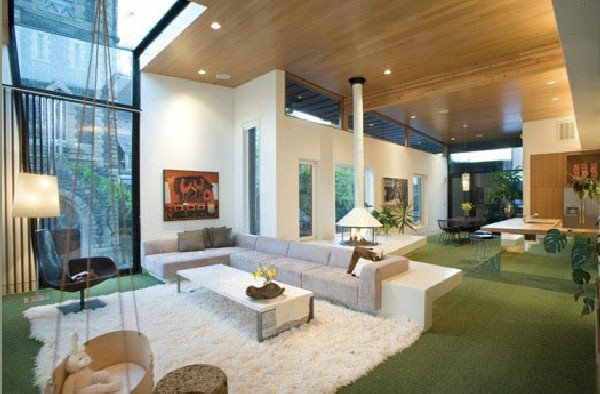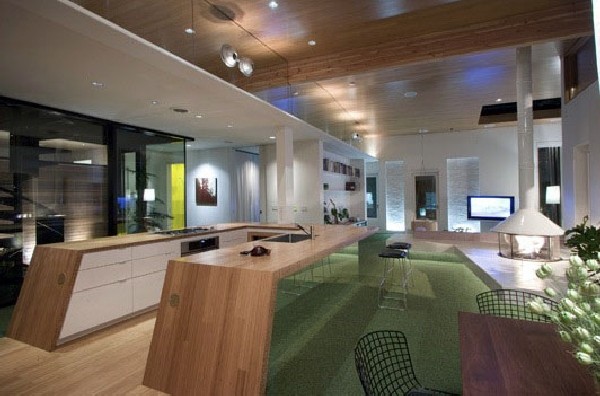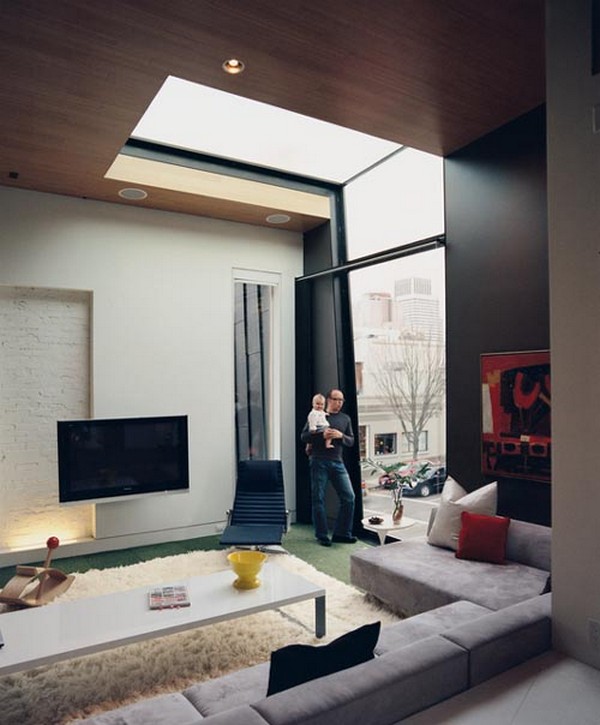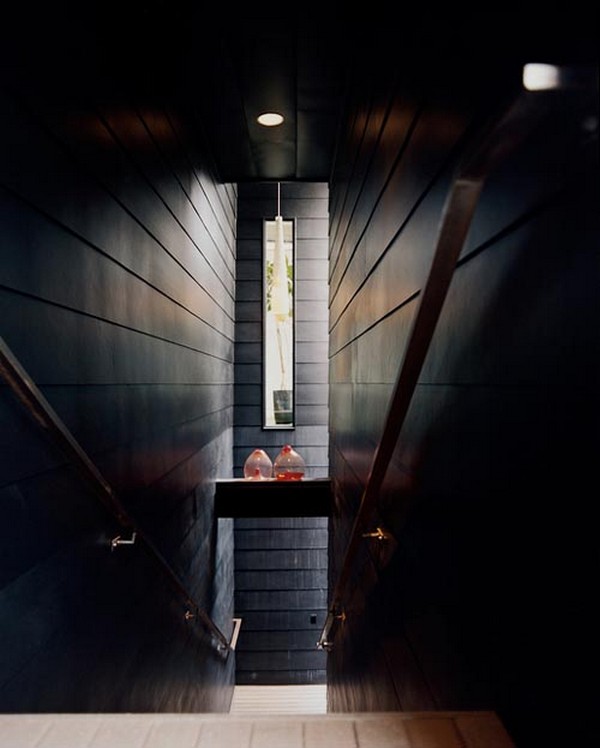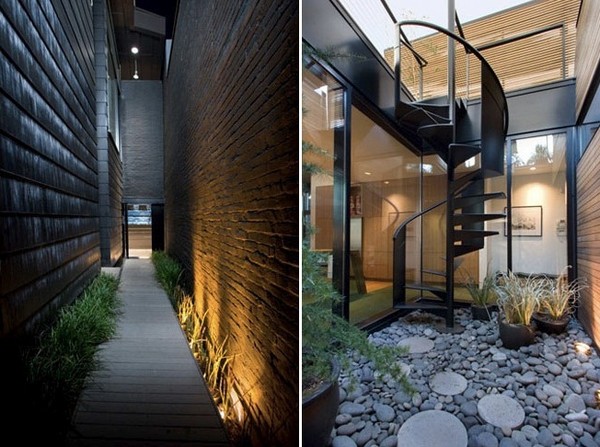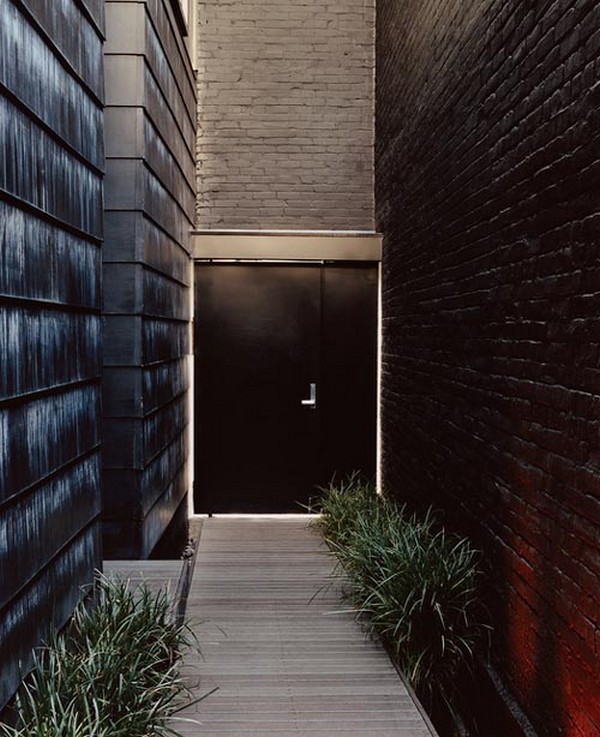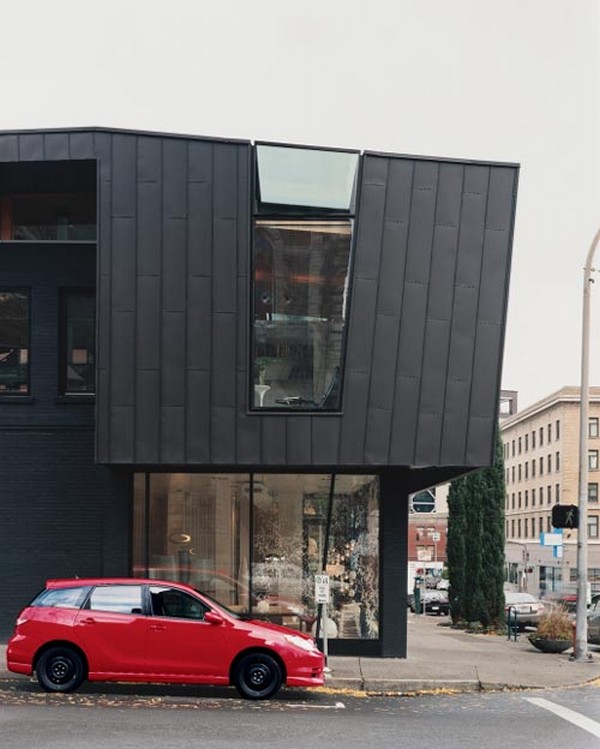 Liked the story? Share it with friends.