We'll have to agree that finding the right kids bedroom furniture is not an easy thing. Sometimes it's too classic and doesn't go well with the rest of your design, while sometime it tries too much to be cool. Well folks, for those of you interested in the lofted single bed option, here's one example that will prove more modern than many adult beds.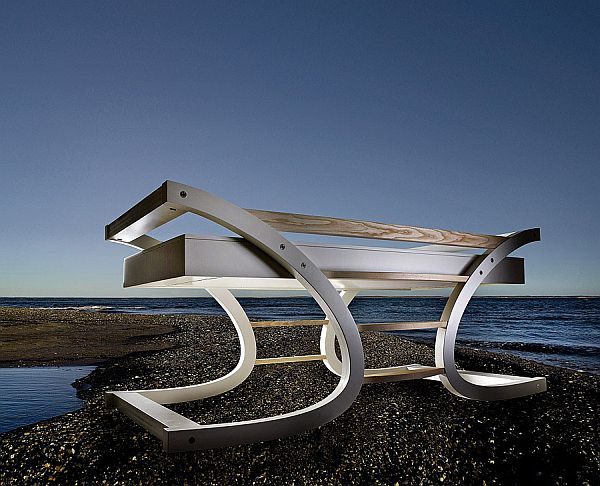 With a white-painted wooden framework and a wooden ladder that adds to its dynamic looks, these cool bunk beds are much nicer than the versions we've been used with so far. On top of that, they're really functional given that you'll be able to hide everything you want as there's plenty of under-bed storage space.
For those parents fearing that the design is not safe, don't, it is. Those recessed metal fasteners not only provide solid structural security, they are also edge-free which means your kids will not scratch themselves while going up and down the ladder, or playing.
Definitely a bed I wouldn't mind if I were little again. If you like the idea, the beds are named "Wave" and are created by the Danish guys from Mimondo.