This building of segmental housing, called Villa Saitan, was designed by EASTERN Design Office. It contains 11 housing units but was designed with the appearance of one compact and concealed house.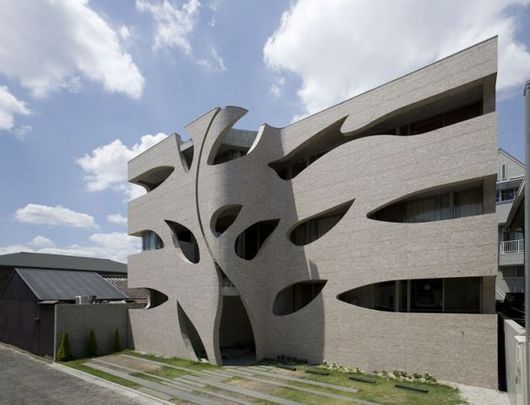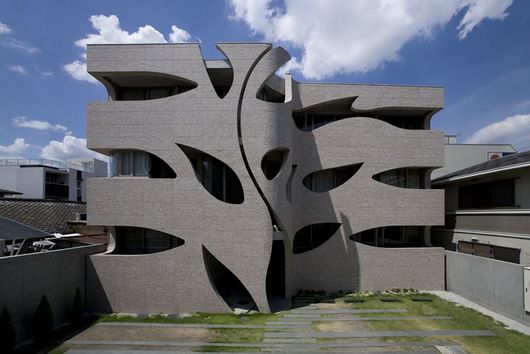 The geometric architecture of the house is covered by a concrete wall with decoupages, conveying the iimpression of thickness, skin, protection. The design of the perforations is organic, representing a tree trunk and leafs, or clouds. The irregular, cave-like openings filter the light in a sinous fashion inside, creating a powerful play of contrasts. The hall of the entryway features a landscape arrangement conveying tradition and an impression of lyricism and meditation.
In an ever-changing and impersonal cityscape of collective housing, Saitan is a tribute not only to the immortal tree, but to the rise and fall of a 12th century clan on whose site it was thoughtfully built.