This modern residence in Laurel Canyon, Hollywood Hills, LA, is Michael Parks' first project and his home.
The philosophy behind the beautiful contemporary 3-bedroom residence is the desire to be surrounded, in addition to comfort, by the challenge of art.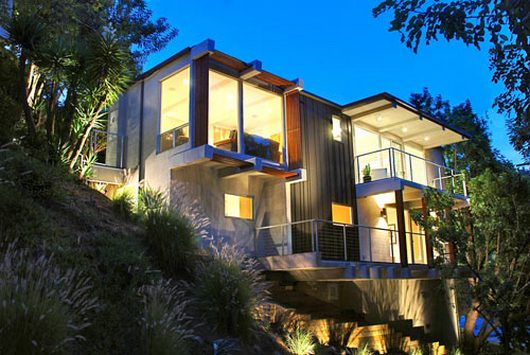 According to its creator, who has no formal architecture training, just a passion for this aspect, food, clothing and shelter is 'how we live' and art is 'why we live'. Midway through construction, Parks started taking technical architecture courses at night at UCLA.
The house has surpassed a long and difficult story and has resulted modern, open, airy and inviting. The beautiful wood furnishing is present everywhere, in warm and unpretentiously elegant hues and the comfortable and classic leather furniture living spaces are refreshing. We would like to see sch endeavors more often.