VilLa NM by UNStudio is a "futuristic hut" holiday residence characterized by layers.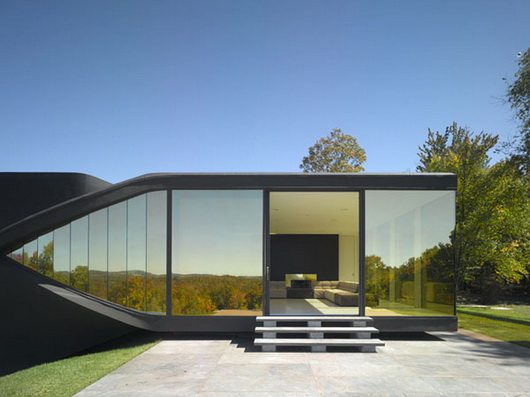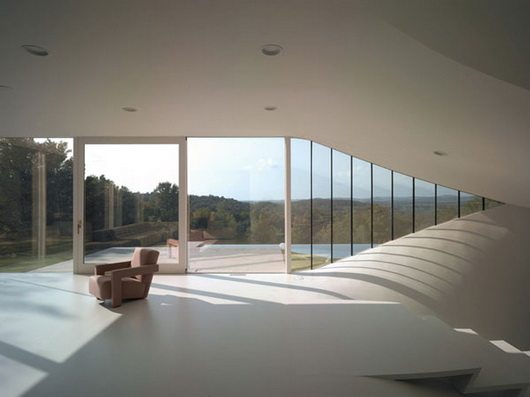 The modern rectangular levels are connected by rounded, undulating transition spaces, white ripple-shaped ramps that establish and define the organic topography of the house. The floors rotating to become walls create an organic, rational distortion. Such ramps connect the dining space to the living space and the living space to the bedrooms, with the kitchen, bathroom and fireplace embedded vertically into the core axis of the house. The large floor-to-ceiling windows facilitate panoramic views of the surrounding meadows and woods.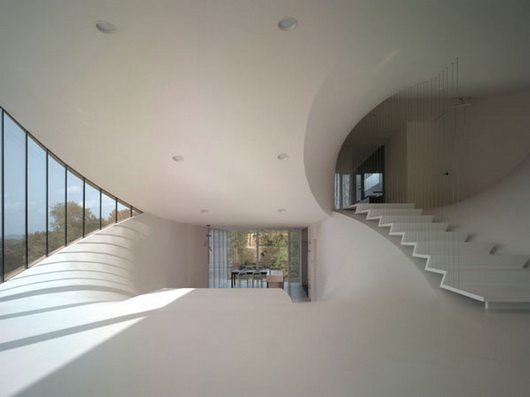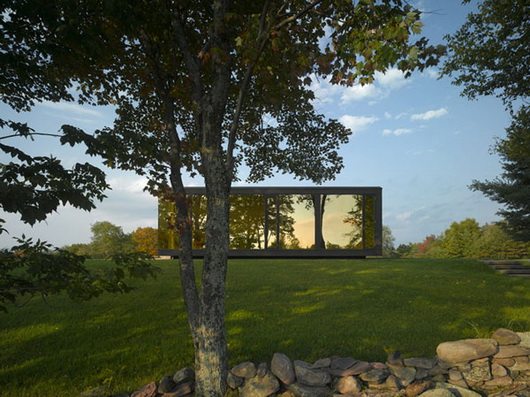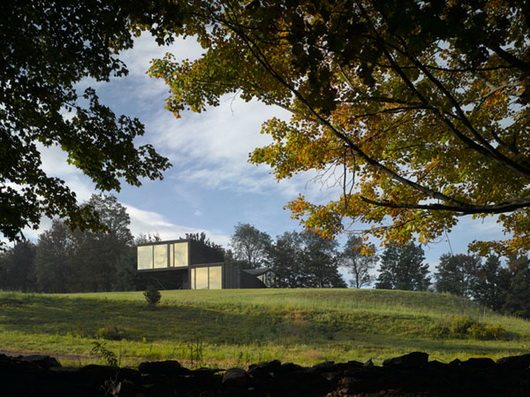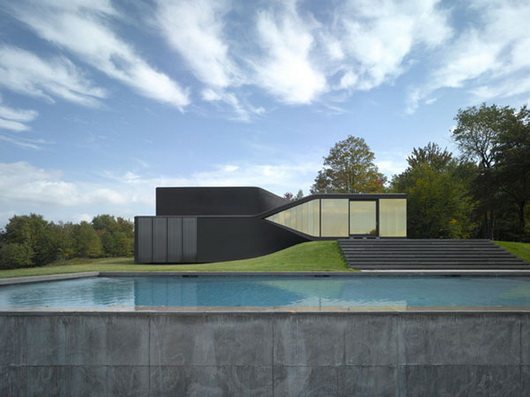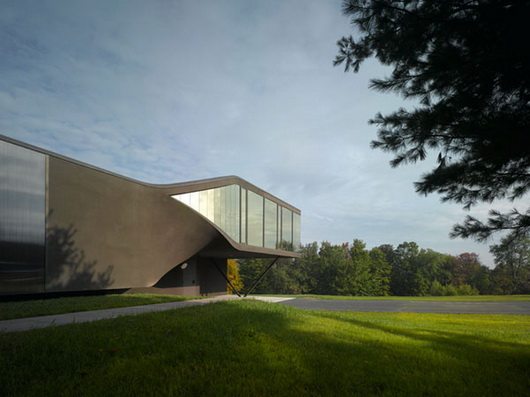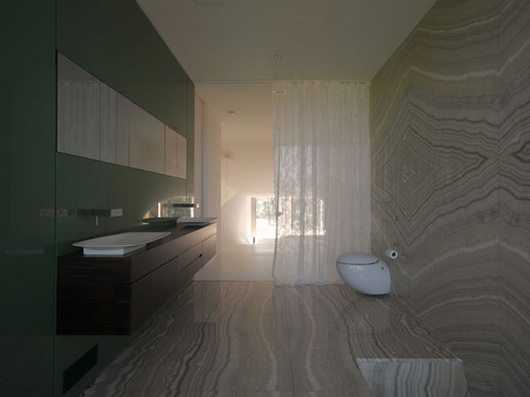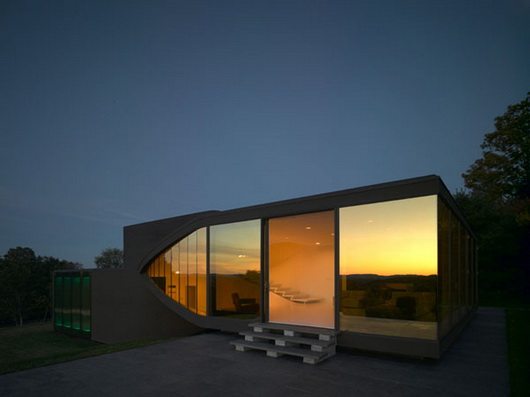 Liked the story? Share it with friends.