The new Keros tiles have both the looks and the feel, a rich and geometric alternative ornament.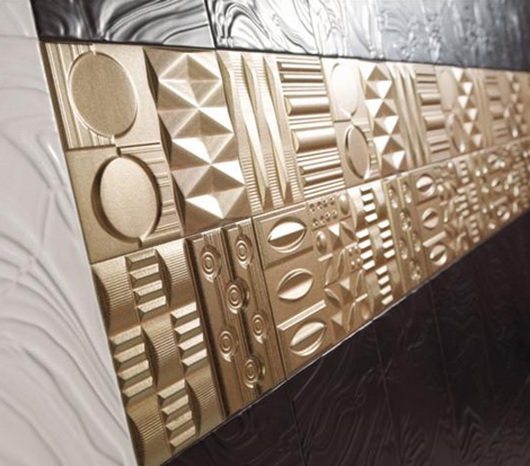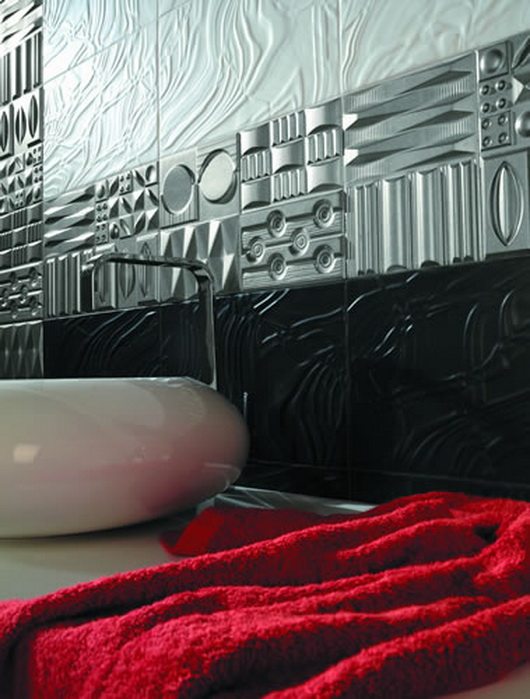 The delicate 25 by 40 tiles with hyeroglyph-like designs turn the bathroom into an exprerence, be it classic black, steel coloured, white to vibrant orange, bold green, elegant bronze or fiery red. Remember the Stargate?  Trendy looking transportation device, nicely carved chevrons ? You can't help running your fingers across the geometric symbols, and, in some cases, feel like operating the Stargate while brushing your teeth in the morning.  And the more minimalistic and simple the bathroom, the greater the impact of these textured modern ornaments.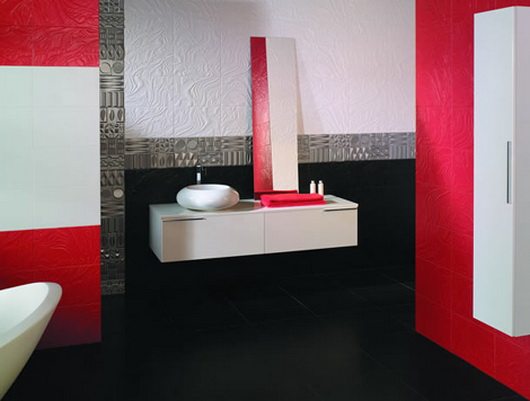 Liked the story? Share it with friends.