Located in Big Sur, California, Divison Knoll residence is a prolonged light-flooded pavilion overlooking the sea. The masterpiece by Sagan Piechota Architecture exudes simplicity, sincerity of materials, filters oceanic light and complies with nature.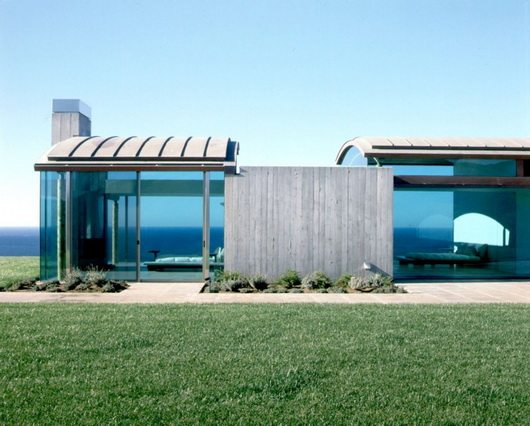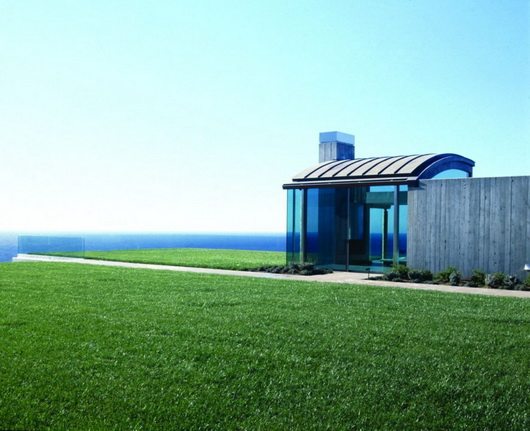 The minimalistic furnishing of a stone floor, slightly curved copper roof and glass walls make way to the reflections of sky and ocean, between which the house seems to hover, and the rough gray wood cladding of concrete vertical and horizontal elements adds a Scandinavian touch. The dramatic light and shadow play directed by the glass elements meets the steel surfaces in the kitchen, as clean and pragmatically attired as a laboratory. The master bedroom looks over the sea and nothing else on one side, like the deck of a ship. To the other side, the tile floor almost seamlessly flows over to the green lawn outside. Set against the background of the sea or the mountains sloping down toward it, the Divison Knoll residence is another poetic feature of the skyline, a mirage of the sea.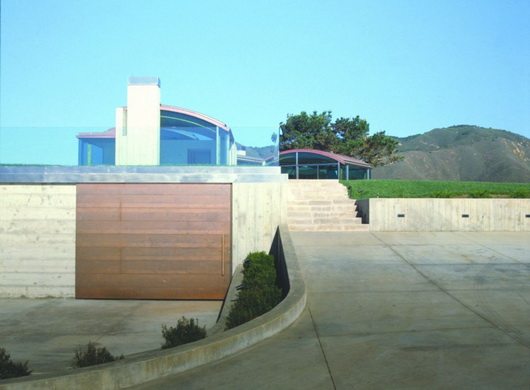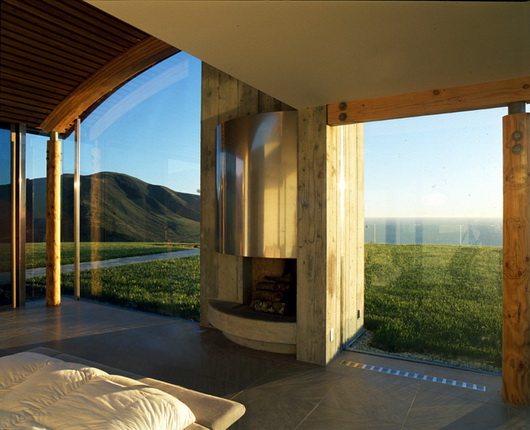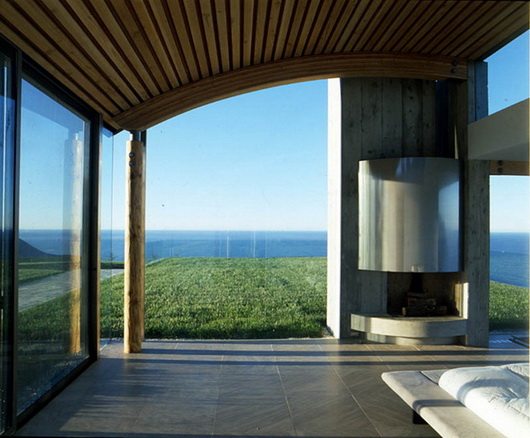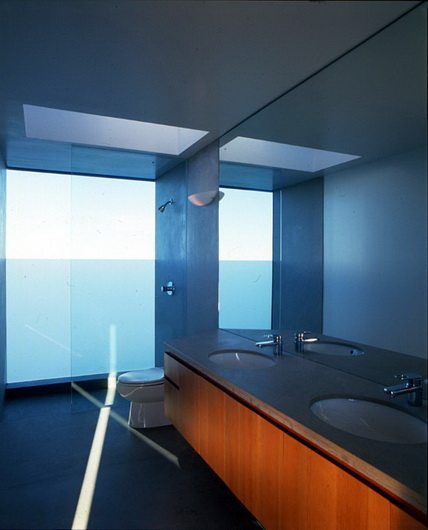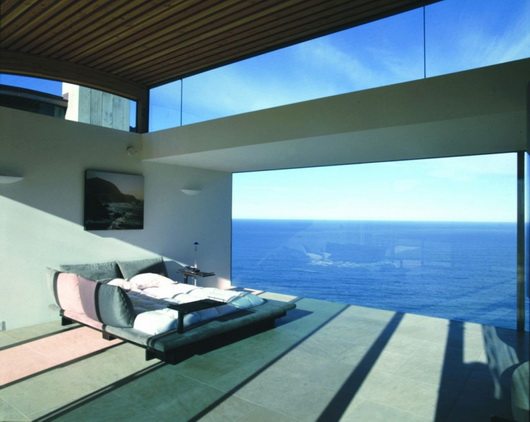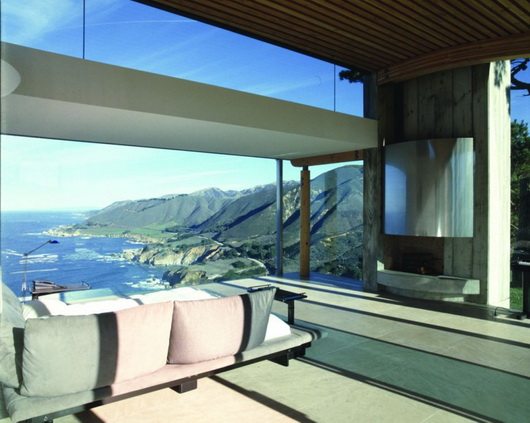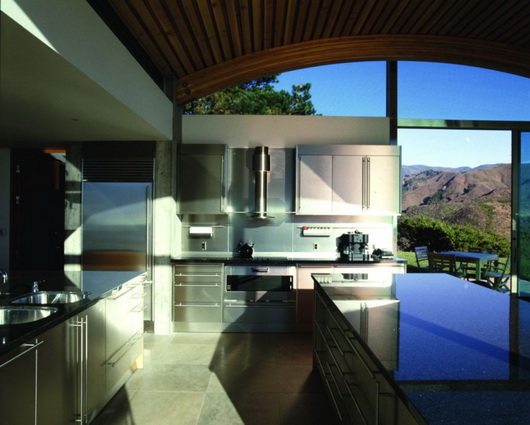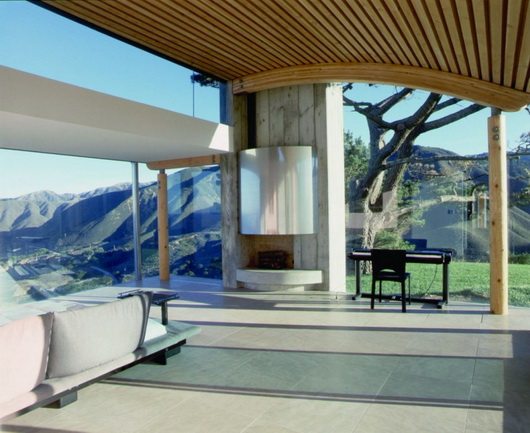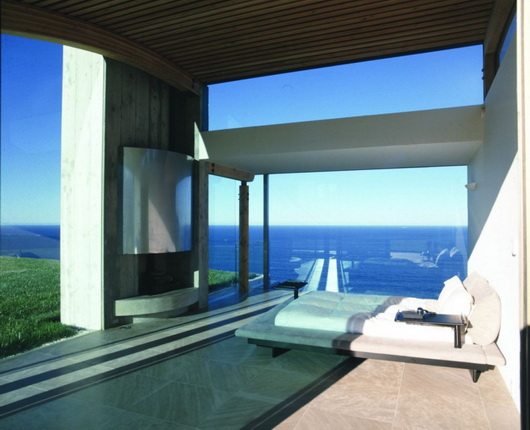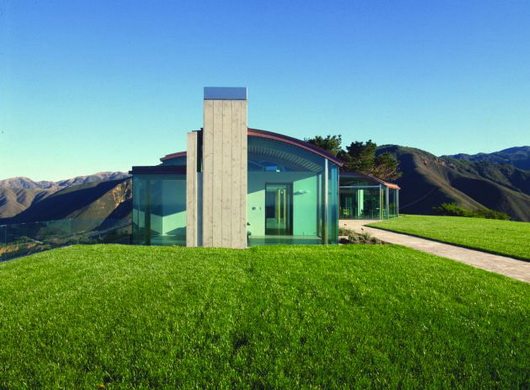 Liked the story? Share it with friends.