Tangga House in Singapore is a creation by Guz Architects, intended to re-interpret a traditional courtyard house in a contemporary fashion. On the outside, what impresses is the light staircase at the end of the pool, ascending to the lushly planted roof gardens.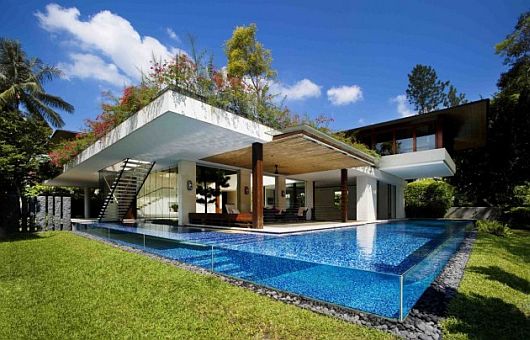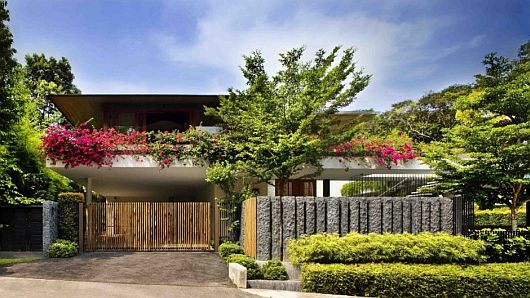 Much like the Fish House by the same designers, the patio is enclosed by a gallery of slender two story pilasters supporting the warm wooden eave of the roof with thin stripa acting as blends, reminding of straw umbrellas gracefully braving the tropical climate. Guz has really done it this time, with an underwater living room flooded by blue light from the pool and dim illumination elements in the shape of giant eggs. This eccentric and exaggerated feature borders on psychedelic and outrageous and is much welcomed.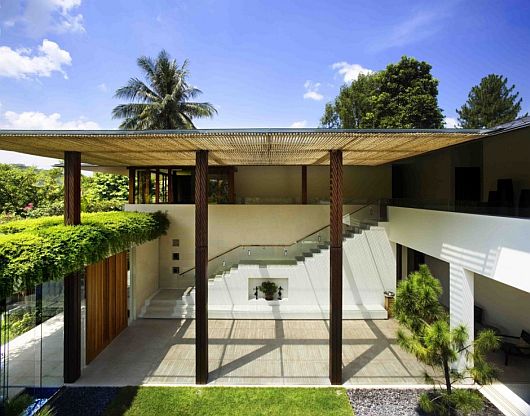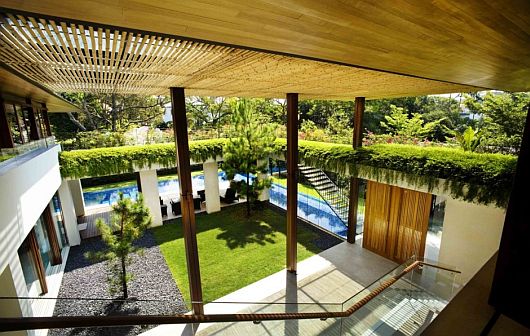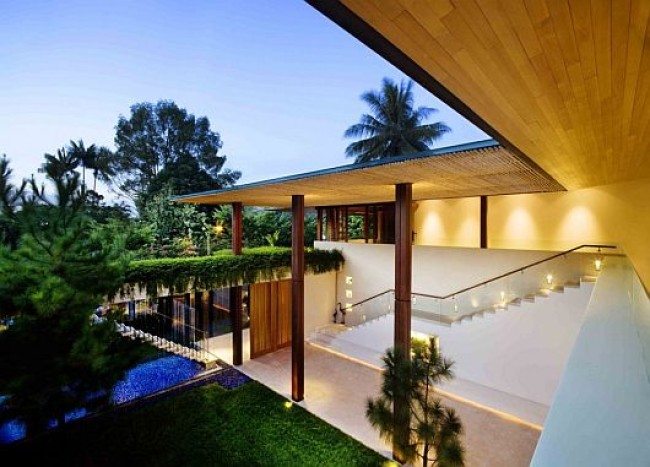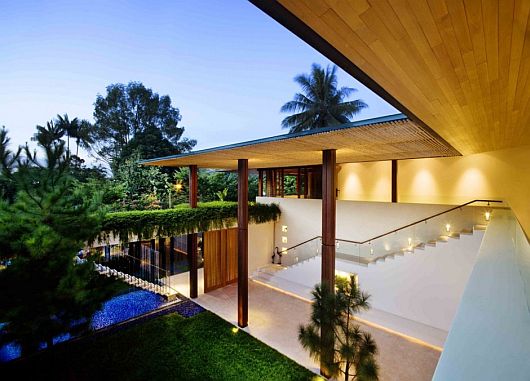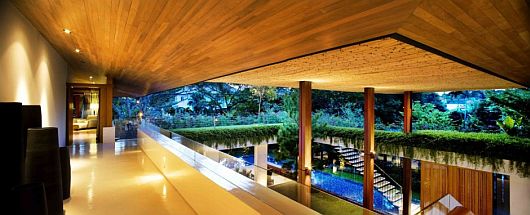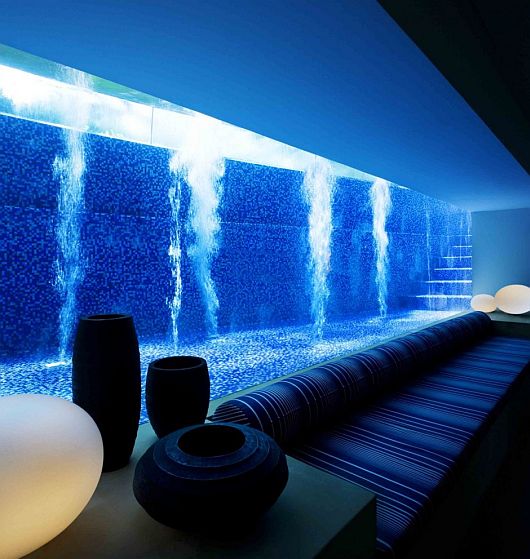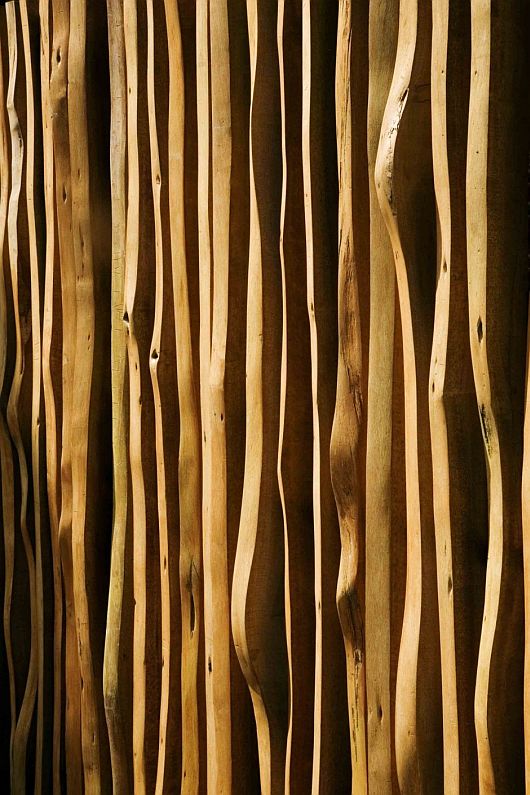 Liked the story? Share it with friends.