Fall is here! Yay! Autumn is one of the most beautiful seasons to decorate your front entryway. All those greens, browns, reds, oranges, and yellows are about to bring a burst of colors and coziness right to your doorstep!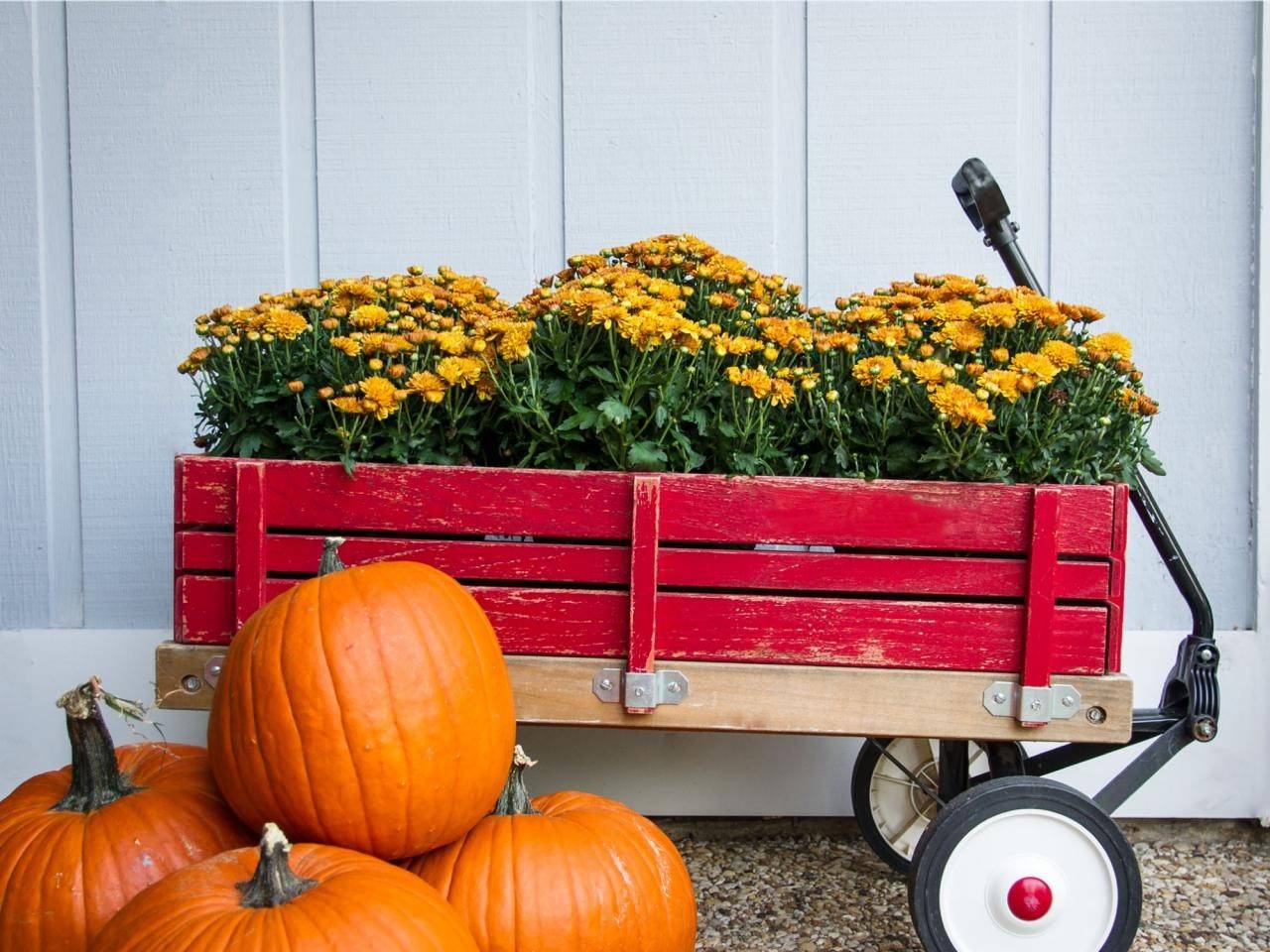 The fantastic thing about decorating your porch for fall is the opportunity it affords you to unleash your creativity. From putting up wreaths on your doorposts to setting out decorative gourds, it's fun to display the beauty of fall on your porch.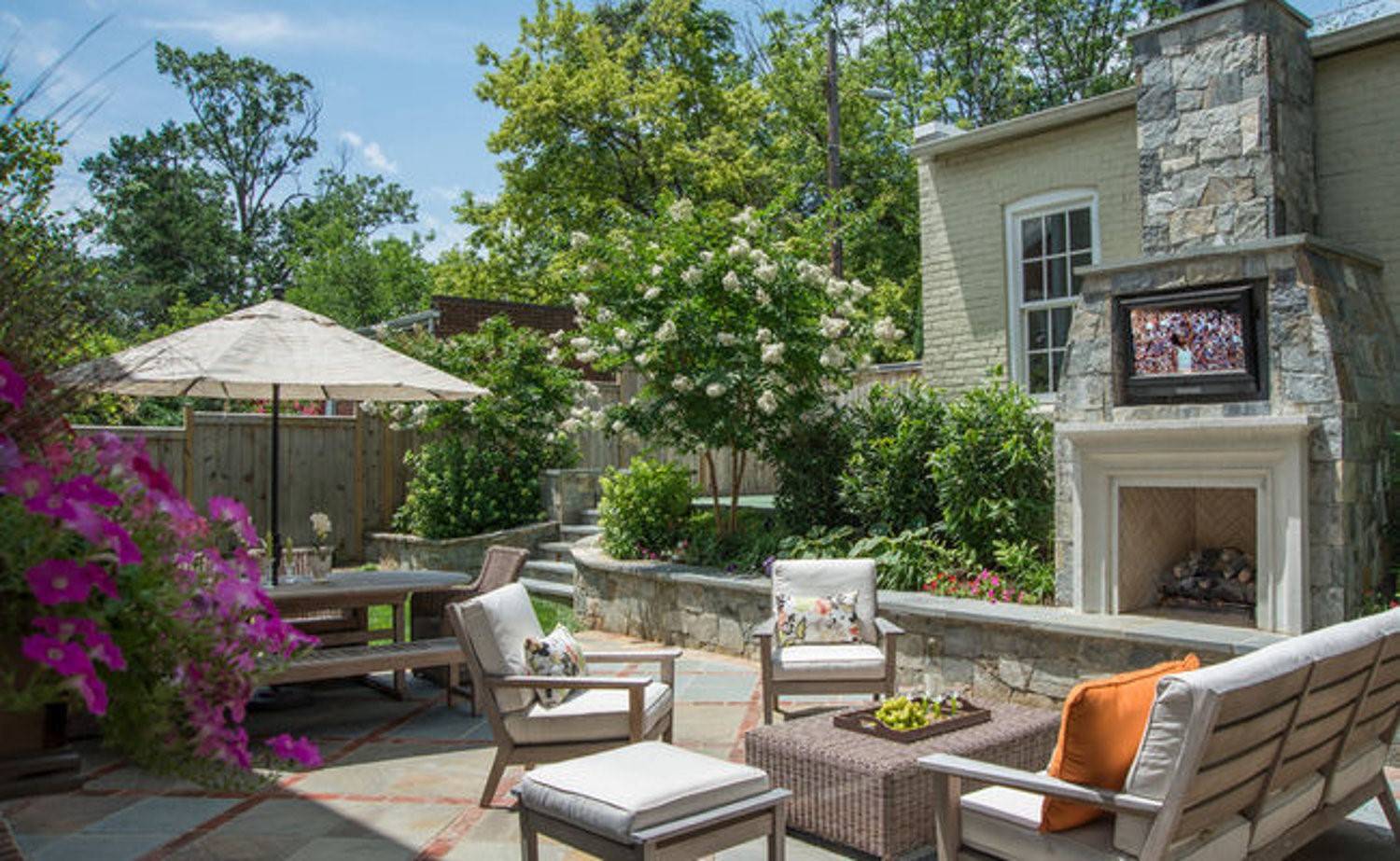 Fall Decor Basics
To make your home's entrance look inviting with fall decorations, you need to know the basics. Without these tips, your fall decor might not quite look right.
Fall pumpkins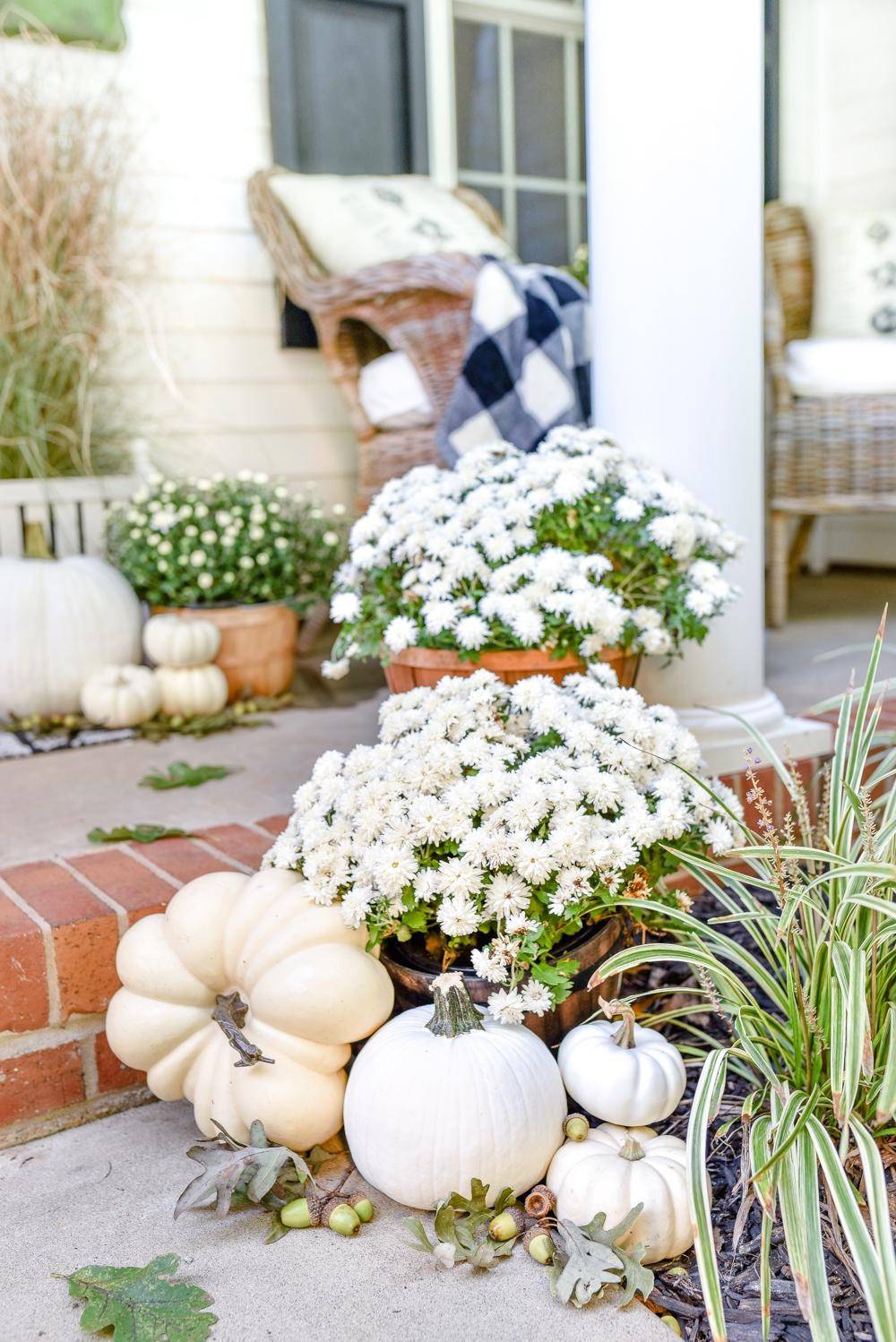 No matter how simple or complicated your fall front porch decor will be, pumpkins are a must! Whether you are using big Halloween carved pumpkins or the smaller Cinderella ones, make sure you throw in enough pumpkins for good measure.
Fall colors
Fall decor is not like summer that has a profusion of colors. Fall's color scheme is more muted, with more neutrals and pastels.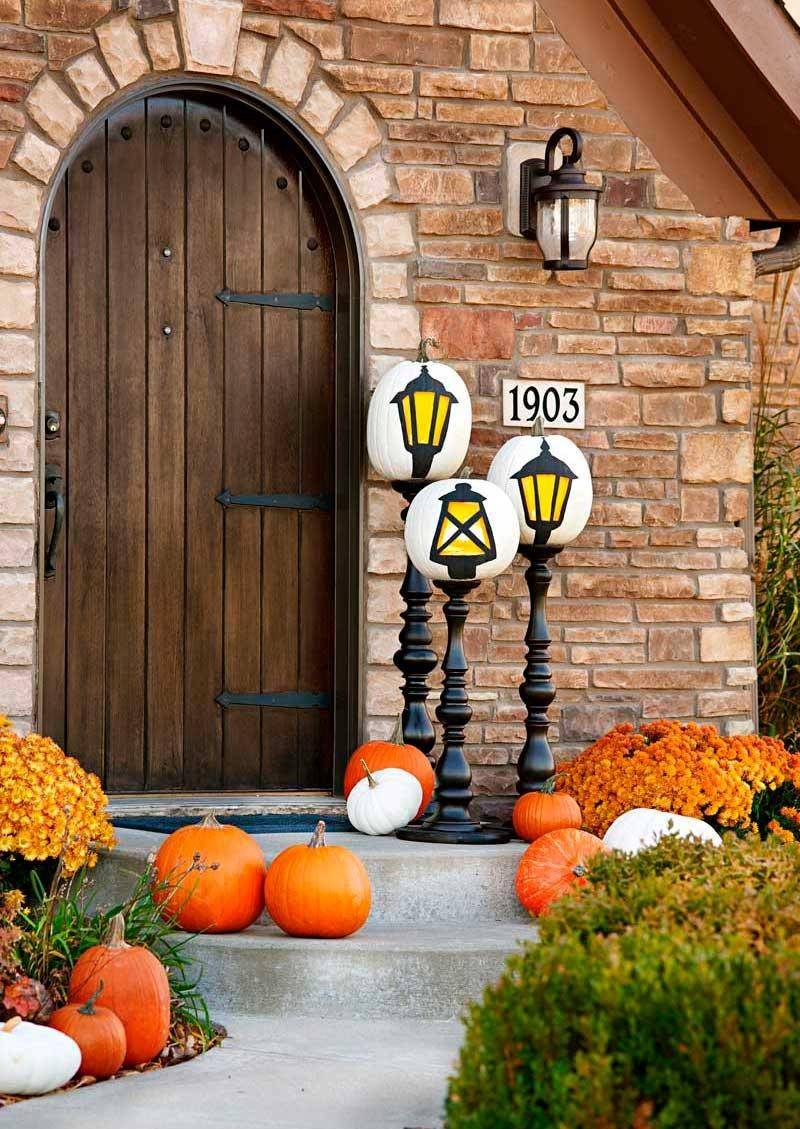 Popular fall colors include yellow, orange, red, brown, neutral colors, purple, and green.
Fall flowers
Fall decor is, of course, never complete without flowers. From mums to lovingly crafted wreaths, flowers are necessary.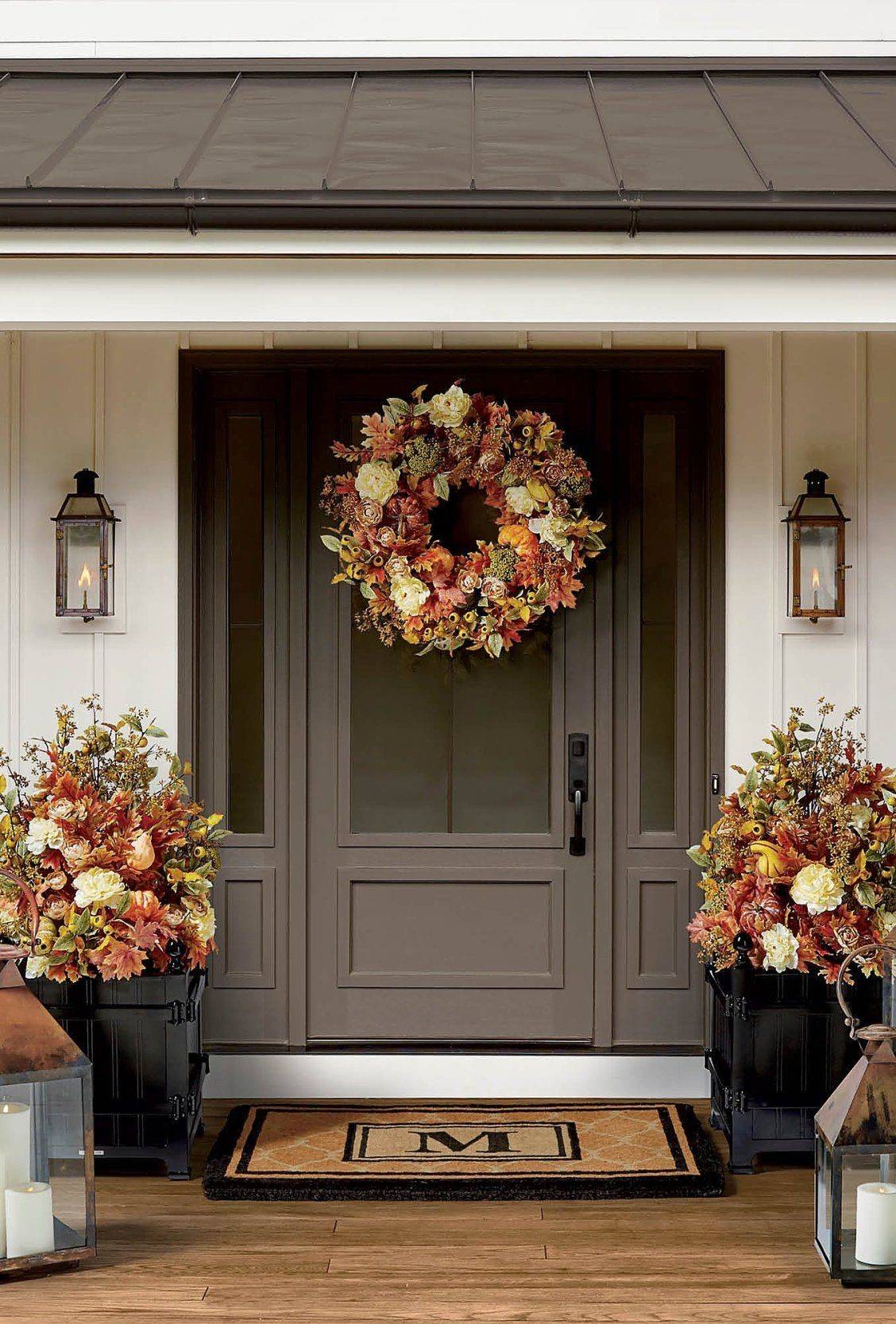 If you have a black thumb and can't seem to keep any green thing alive, you can go for hearty mums. They are inexpensive, easy to maintain, and readily available.
Armed with the basics, you can create a beautiful fall-themed front porch.
See some amazing porch setup ideas that deserve a place on Pinterest.
1. Orange Sunbursts
One of autumn's predominant colors is orange. Get your porch dressed in orange hues, from wreaths to pumpkins.
Don't forget to tone down the bright color a bit with some browns and other neutral fall colors.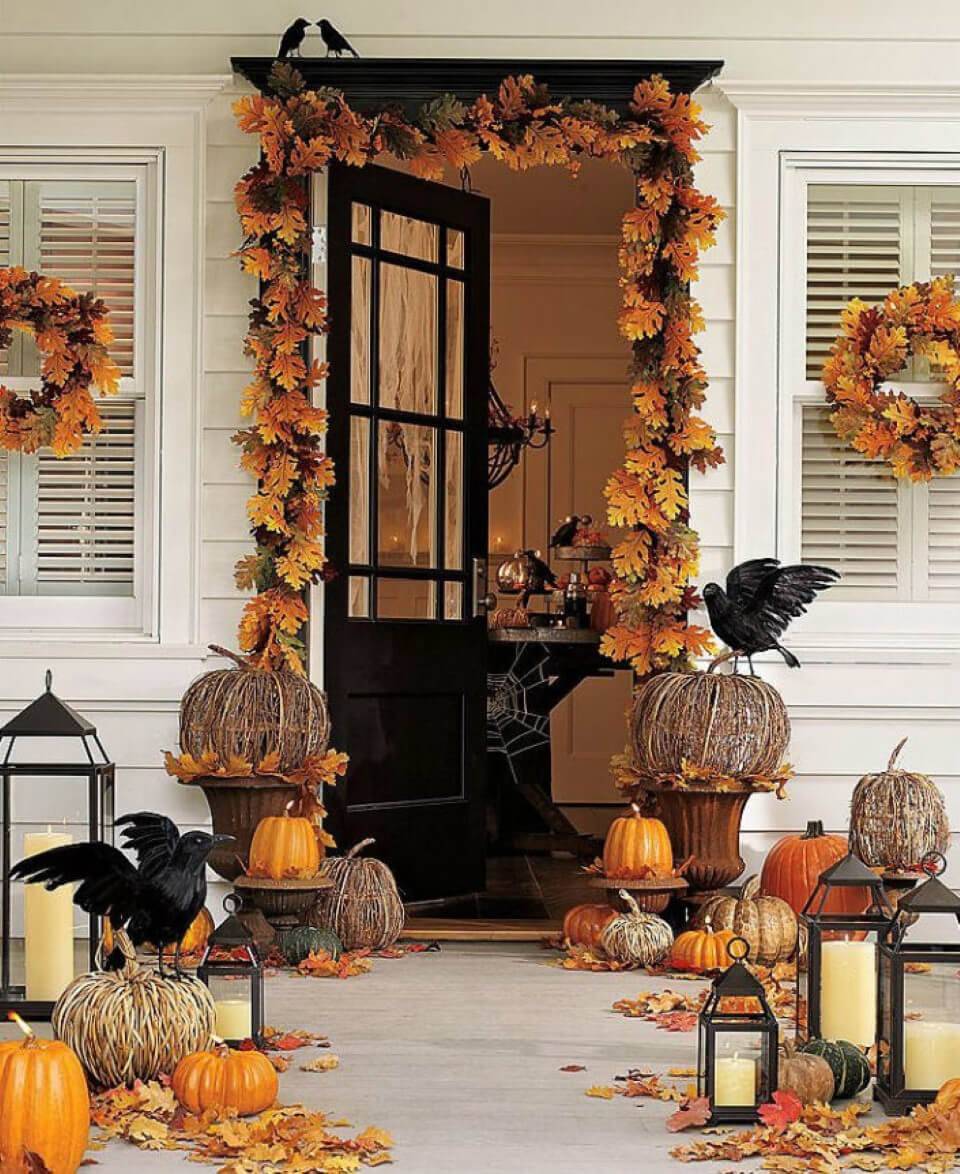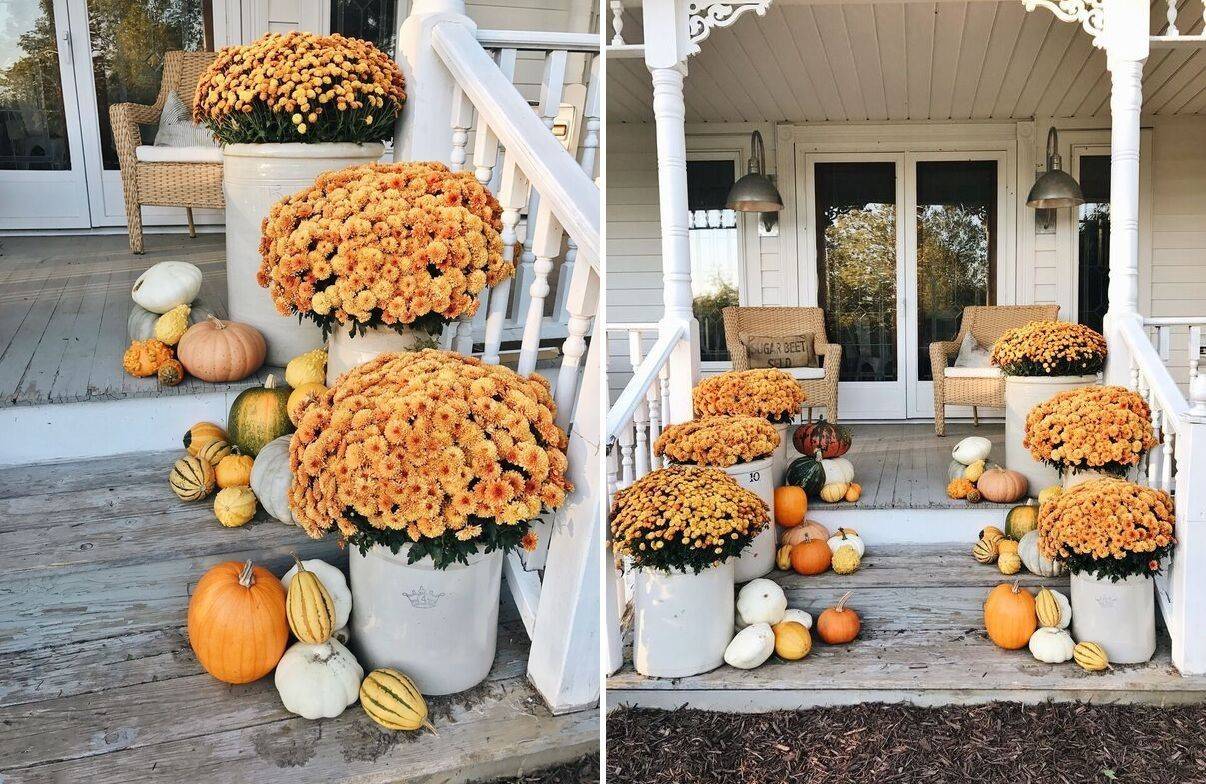 2. Vignette Design
Vignettes are not just for indoor decor, you can showcase your porch fall decor this way.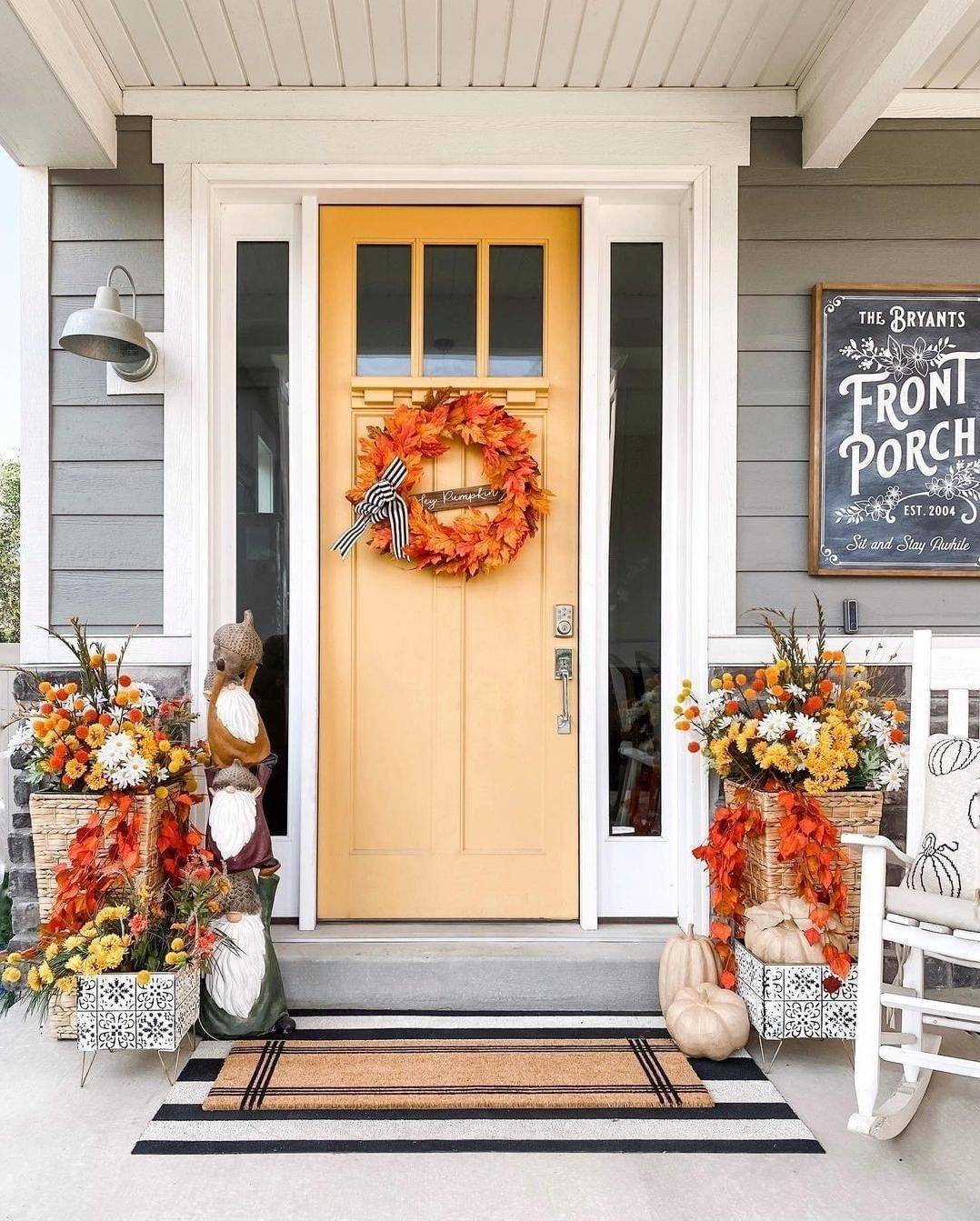 3. Themed Cushions on the Front Porch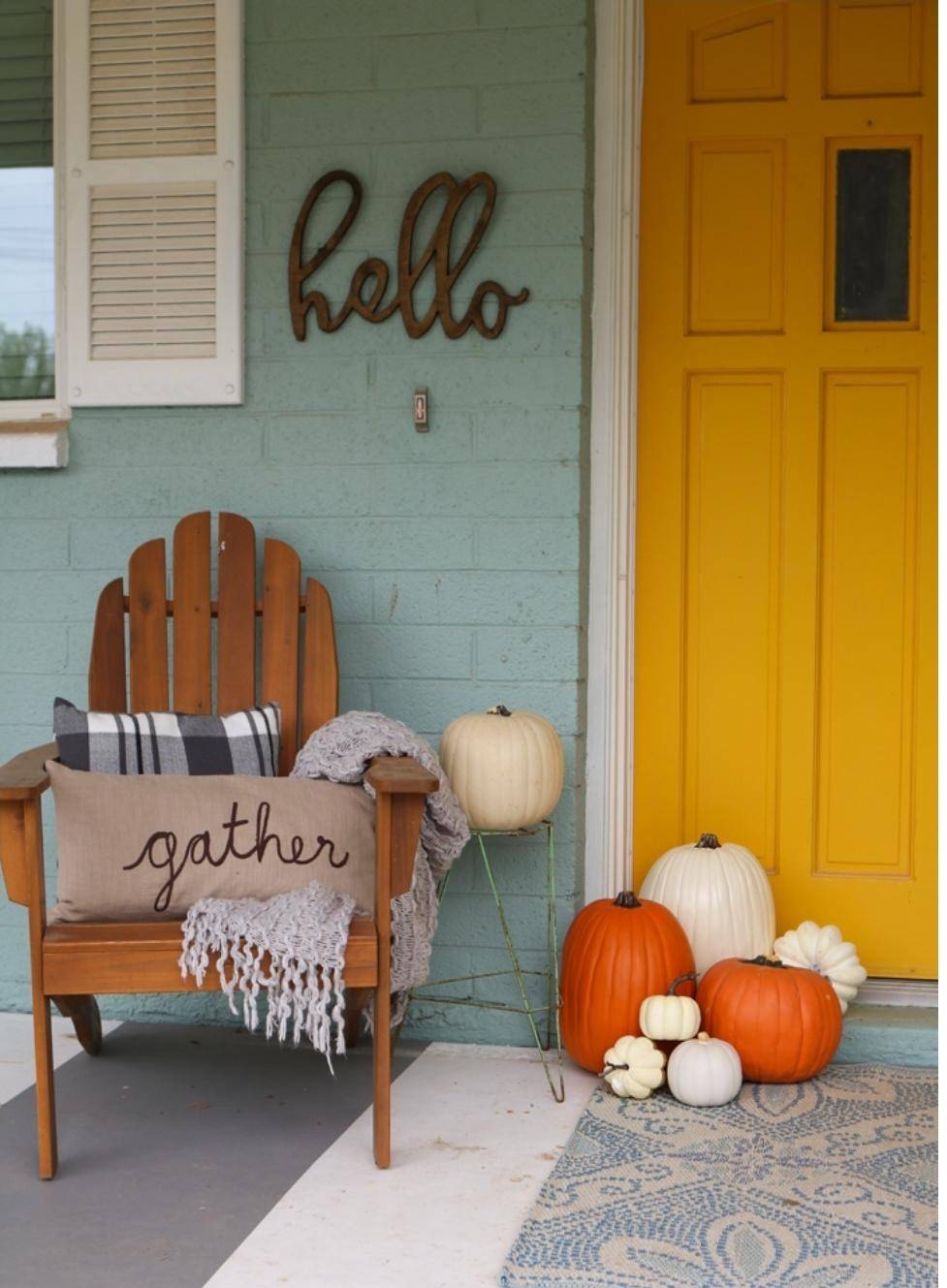 If you love lounging around your porch, consider getting cute little pillows for your porch seating.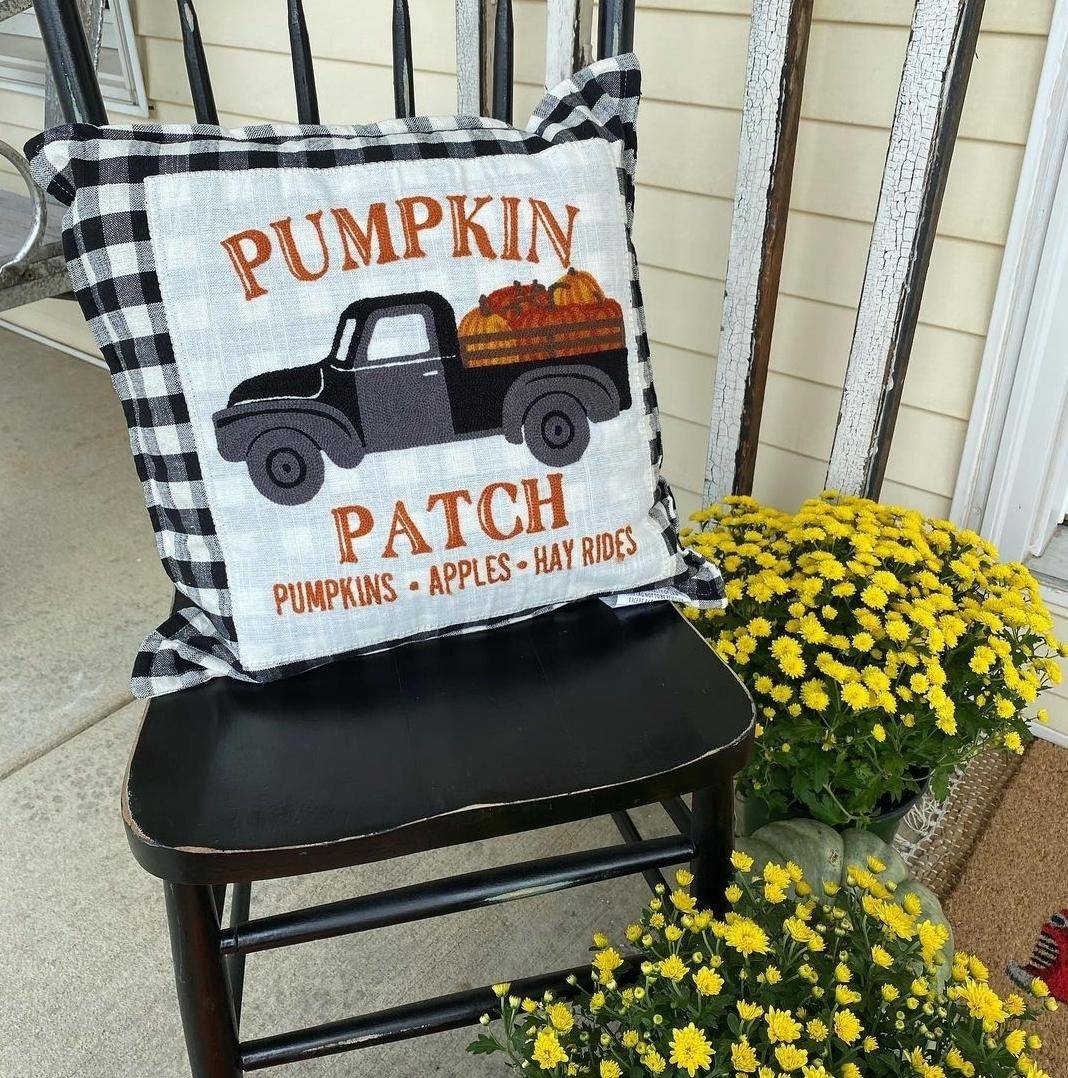 4. Fall Themed Wreaths on Front Porch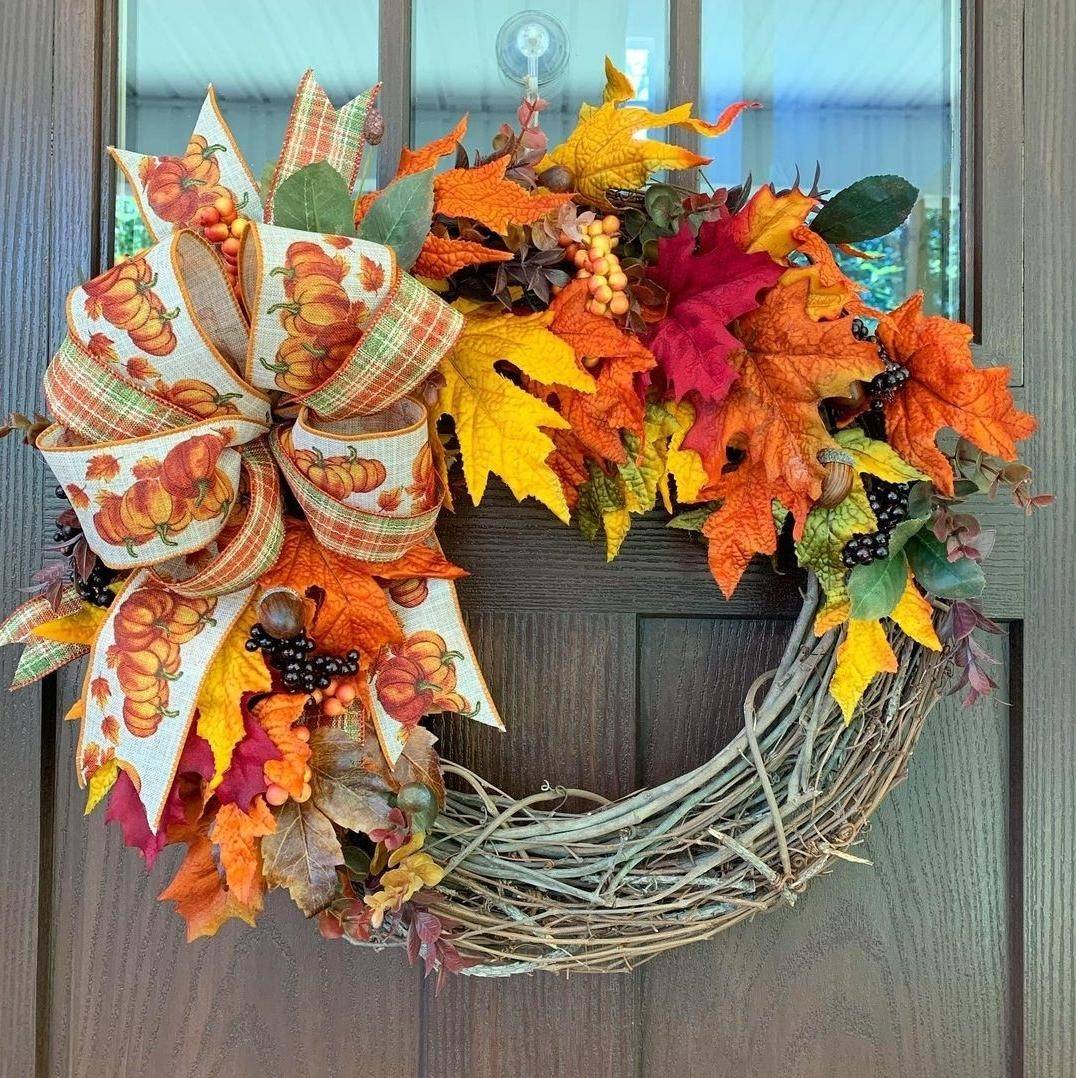 Fall and winter and the best times to hang a wreath.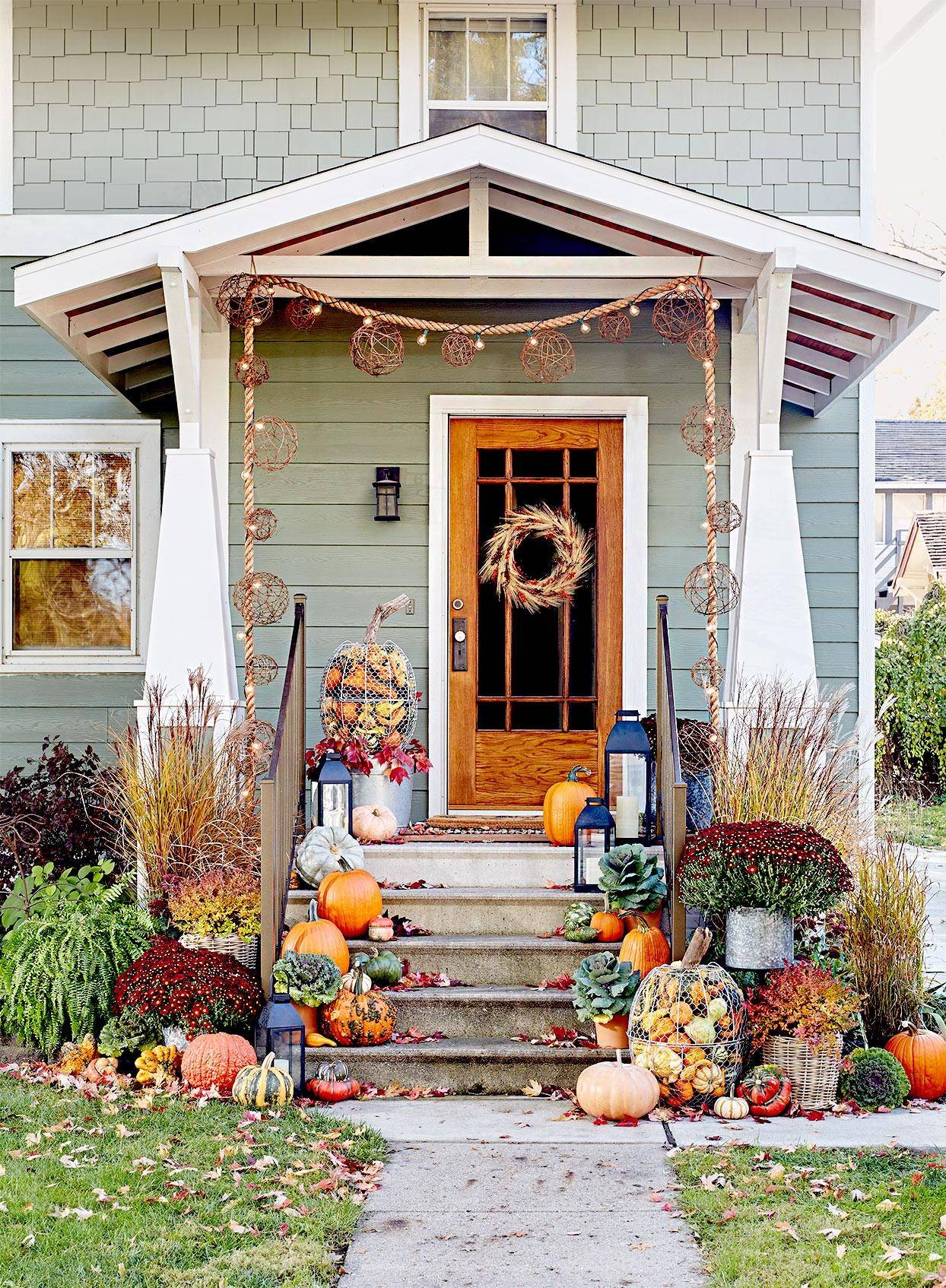 5. Colorful Farmhouse Front Porch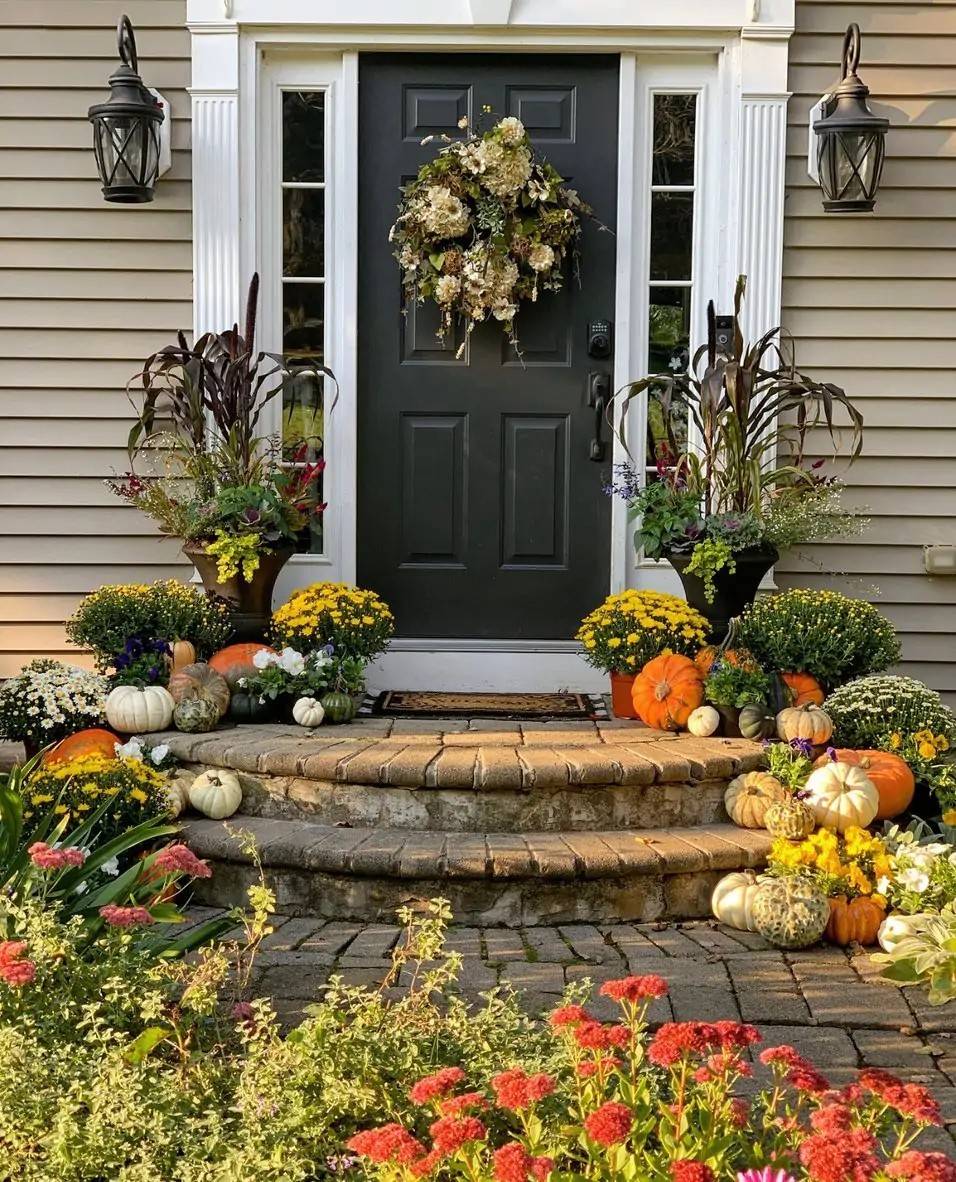 Even if you don't own a farm, you can easily recreate a farmhouse fall porch design with these ideas.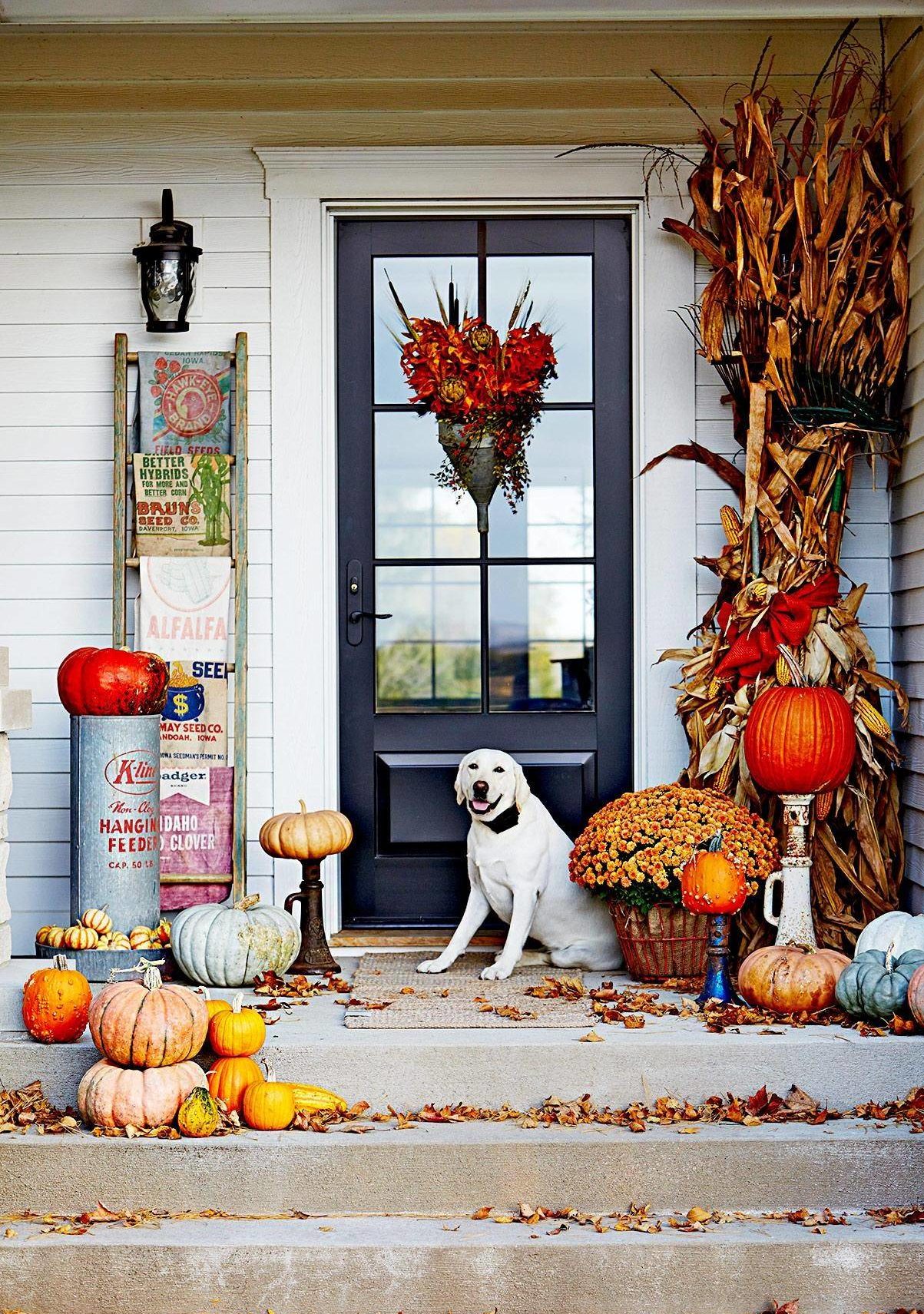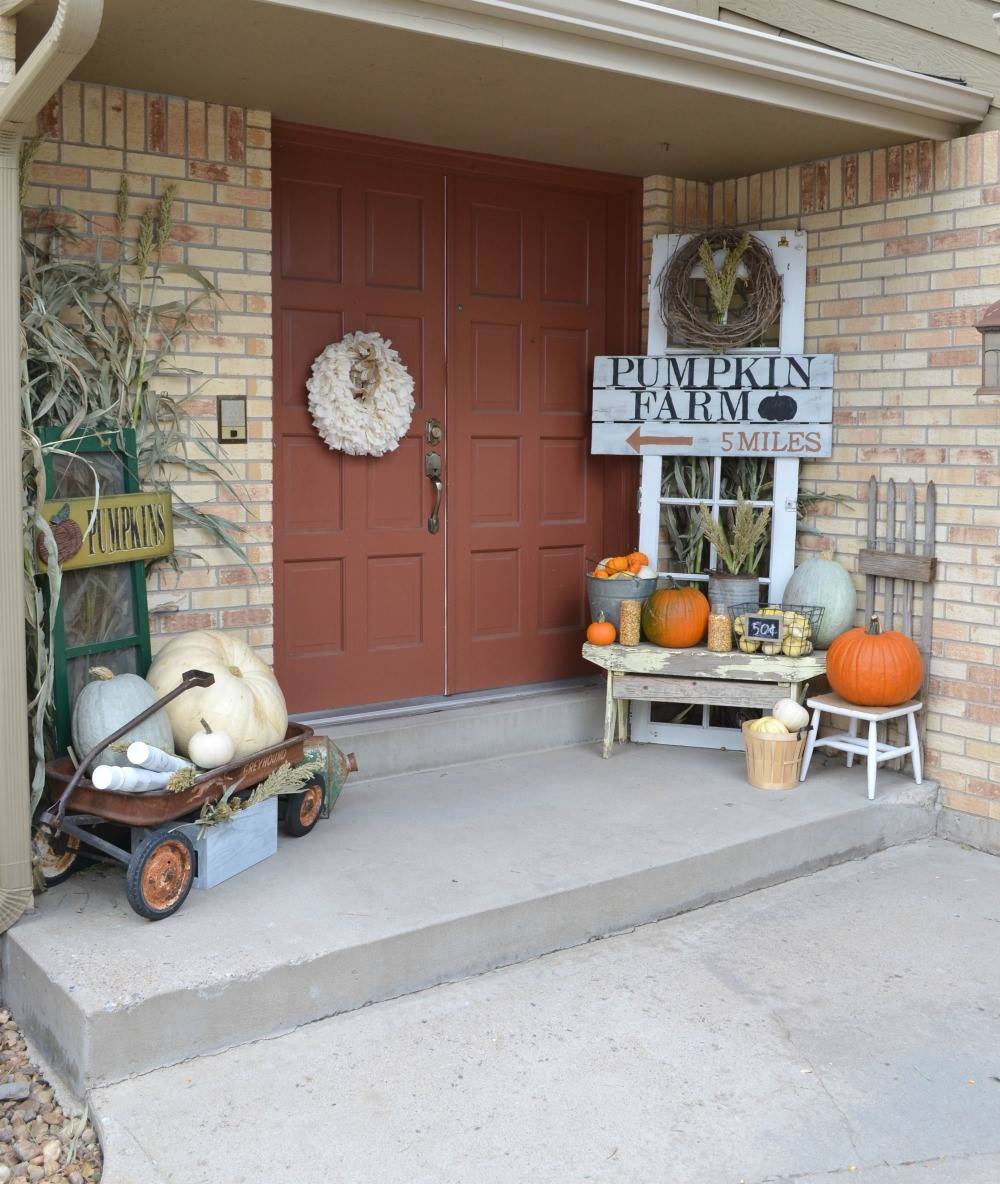 6. Set Up A Fall Display On The Steps
Take advantage of your front steps to display the fall season and spirit of Halloween.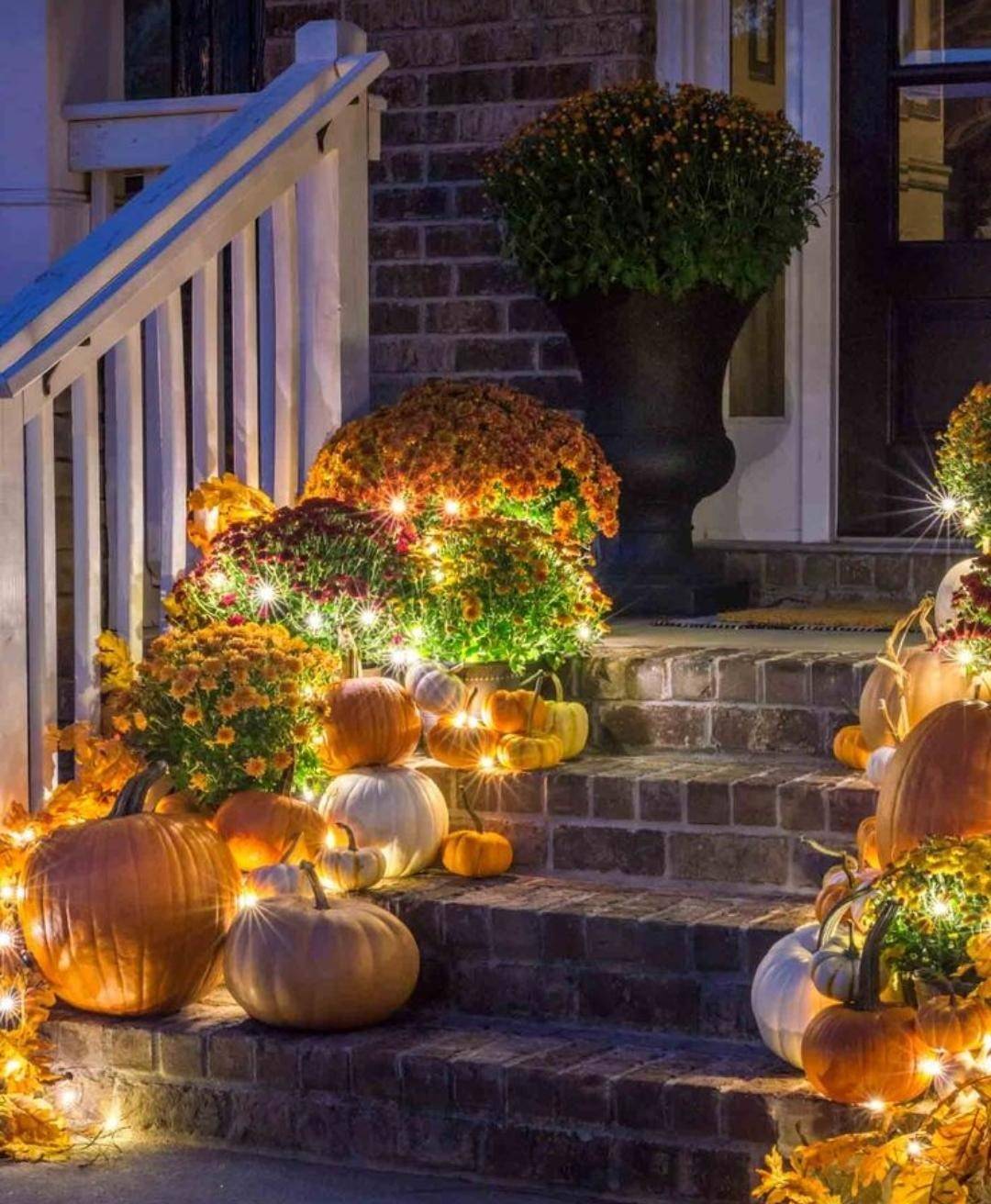 7. Colorful Fall Front Porch Display
Don't be limited to boring colors and neutrals, be sure to add a creative touch of reds and other colors to make your front porch ready for fall.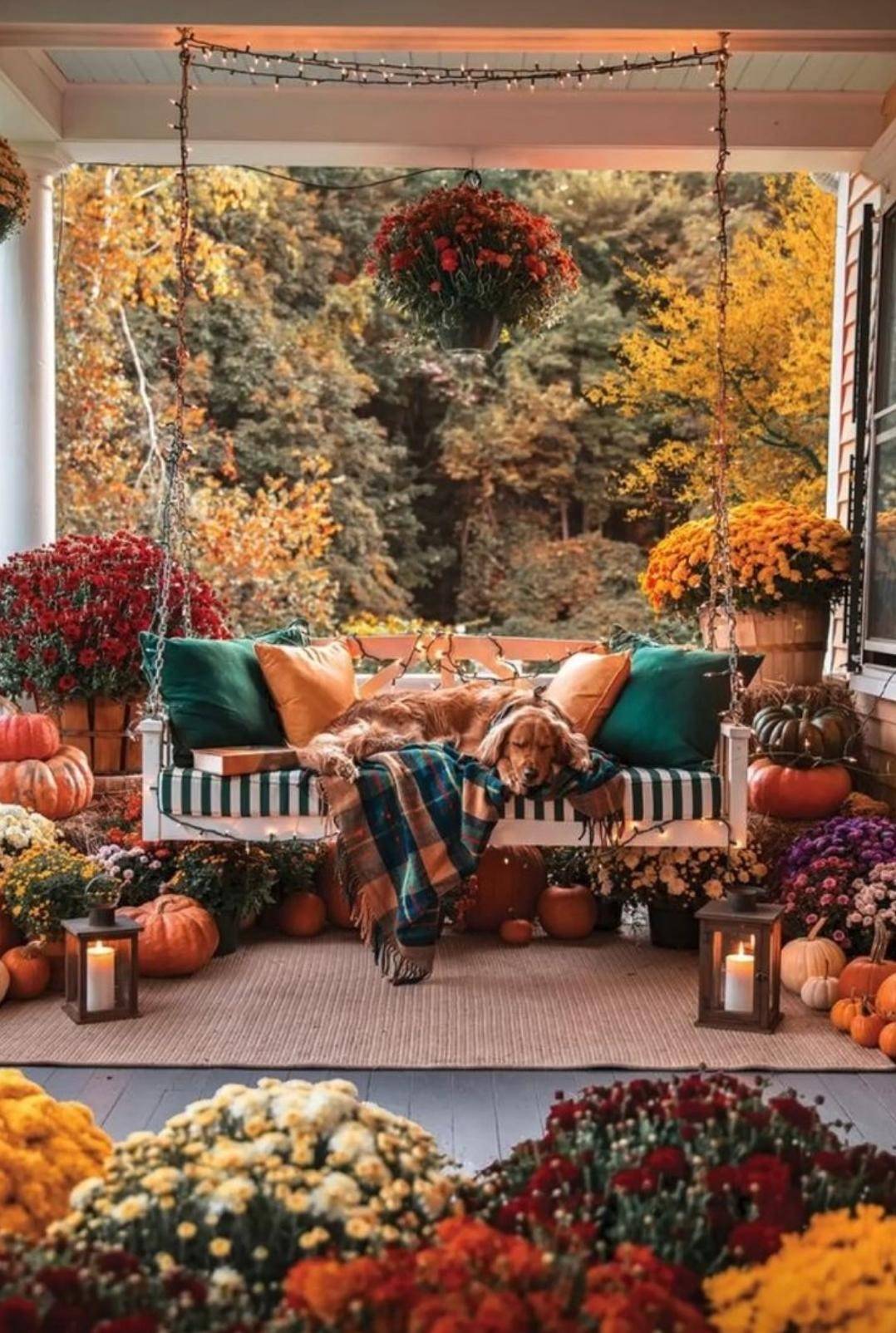 8. Spooky Fall Front Porch
Well, what can we say? It's the Halloween season, and spooky is the name of the game.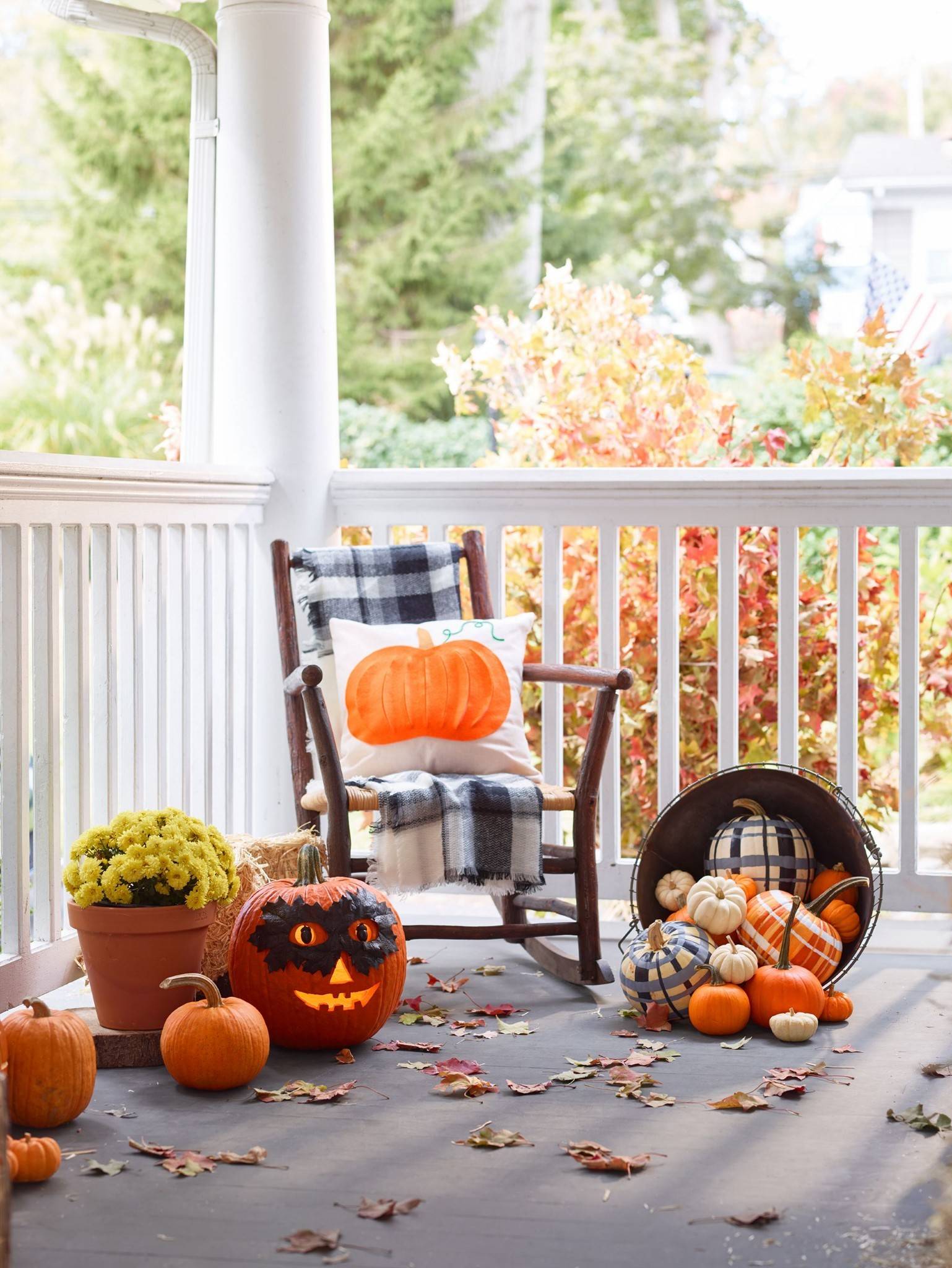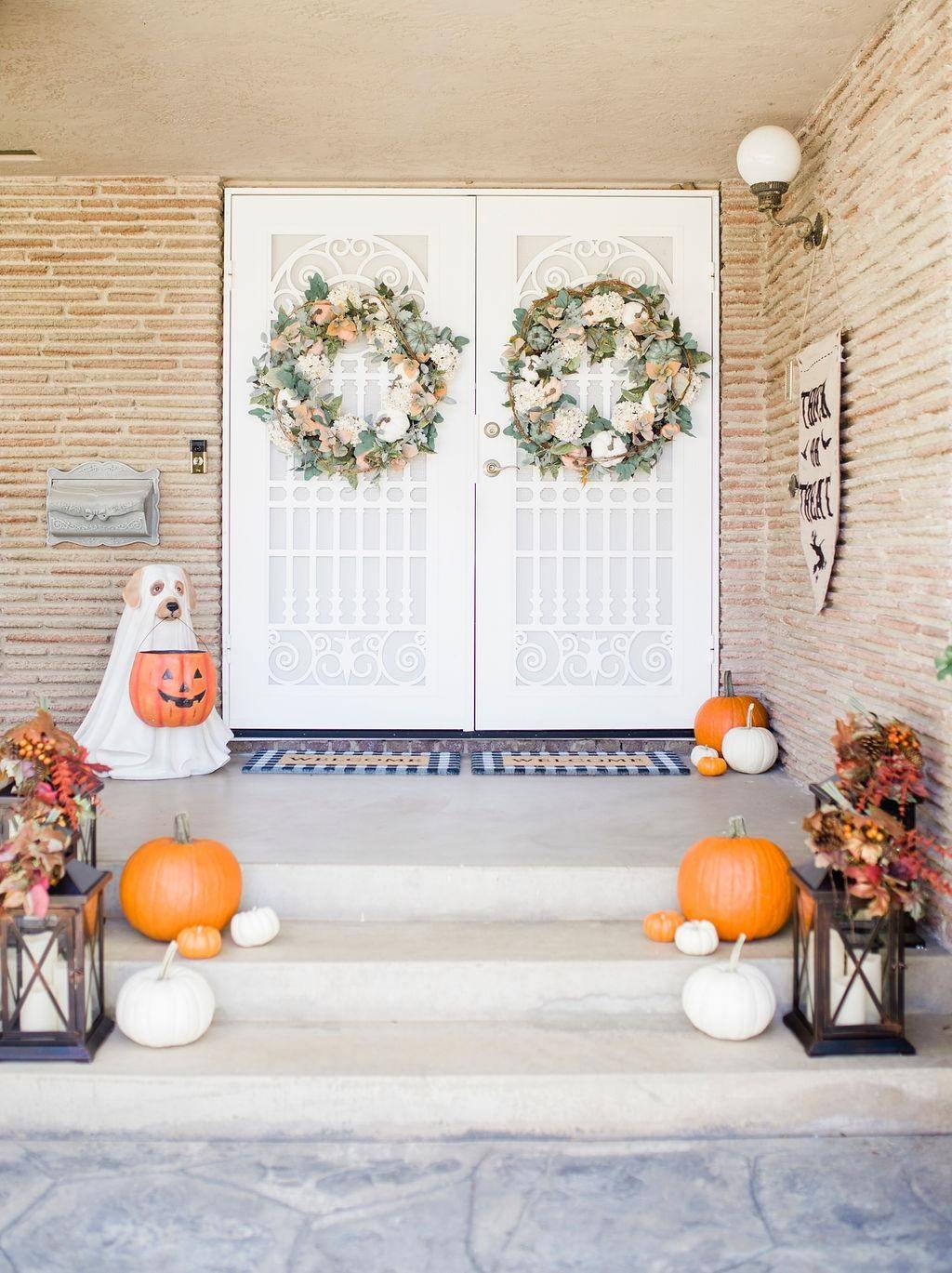 9. Simple Fall Front Porch Display
Whether you are working with a pretty tight budget or you love minimalism, simple decor can still do wonders for your front porch.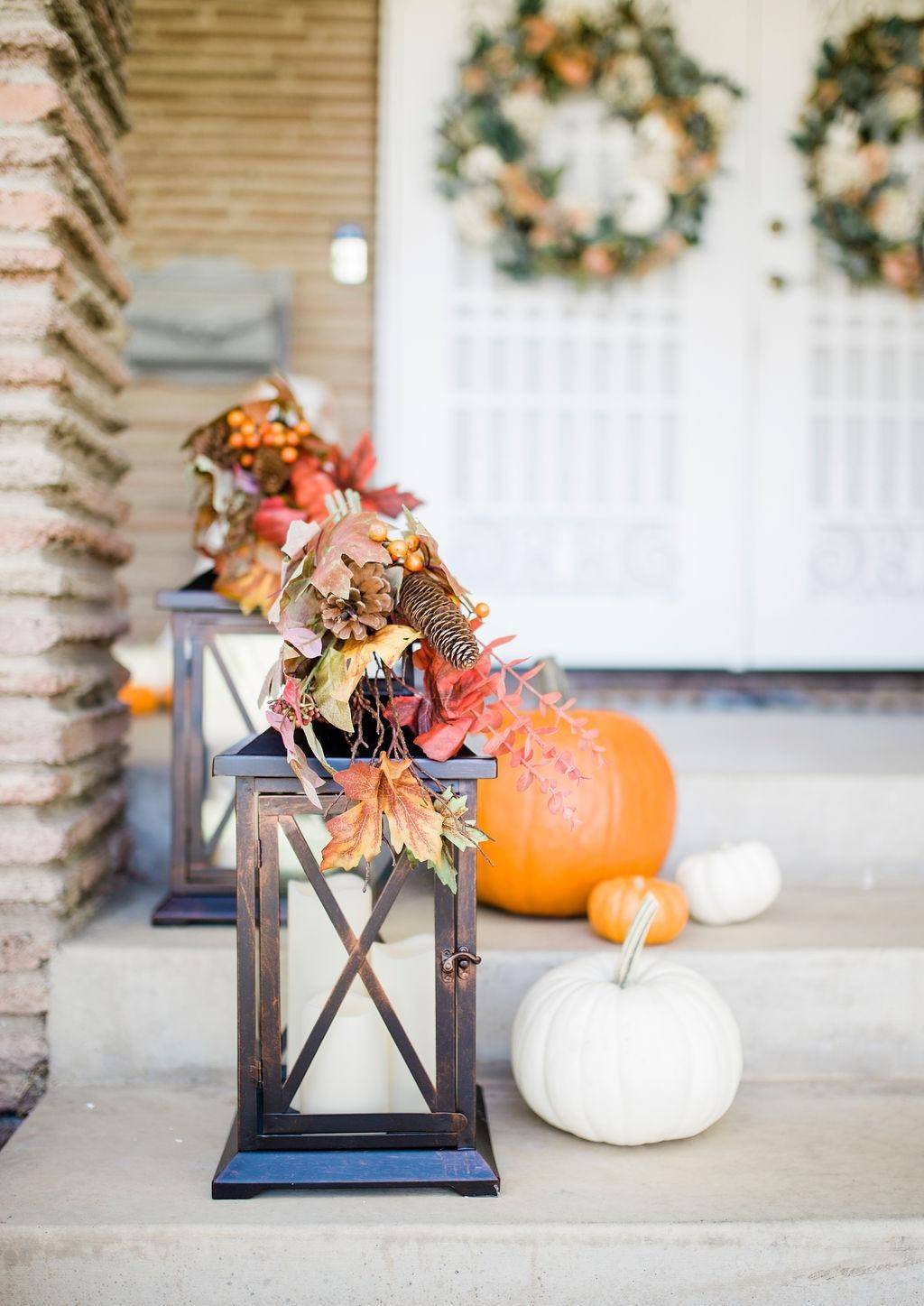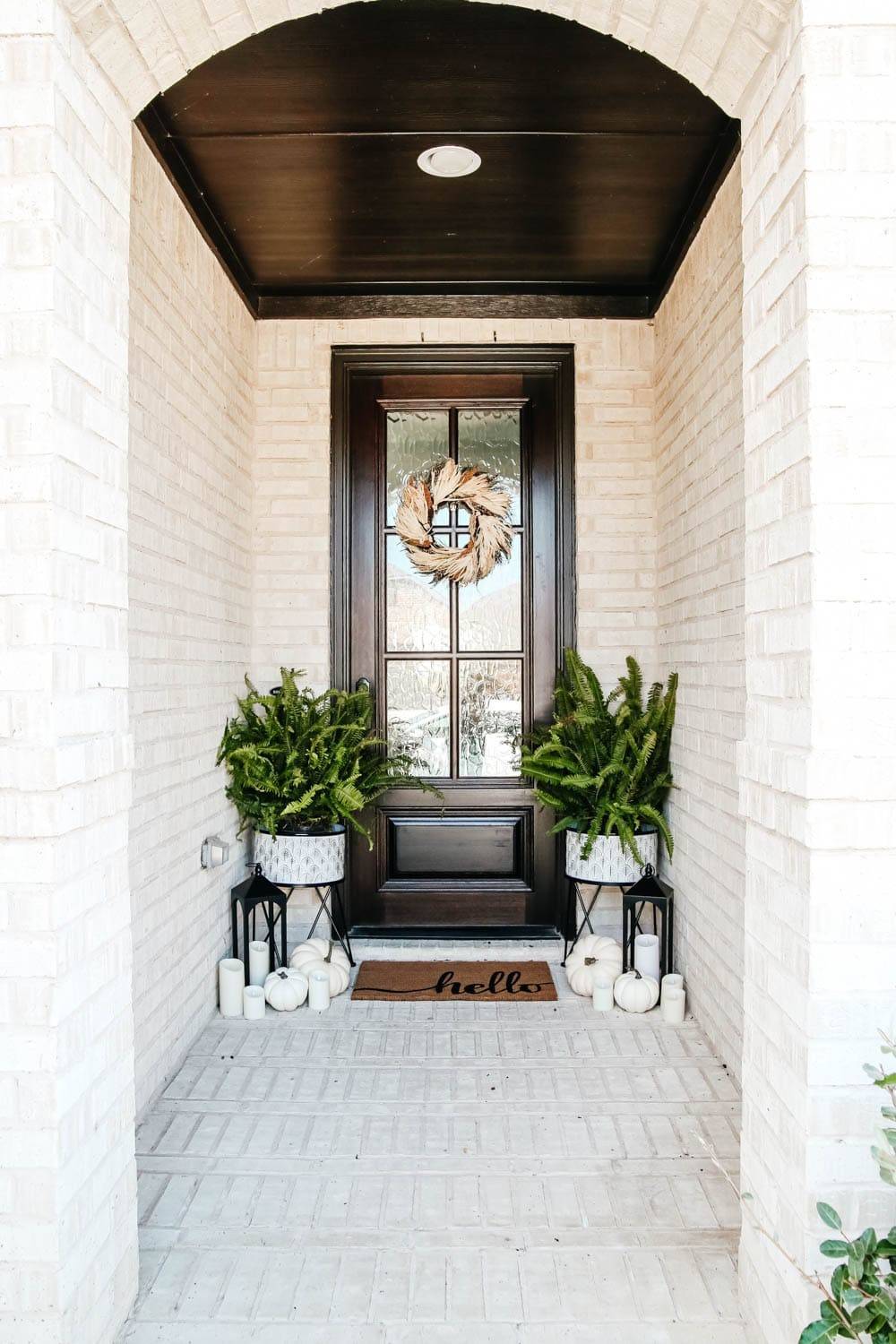 10. Modern Fall Front porch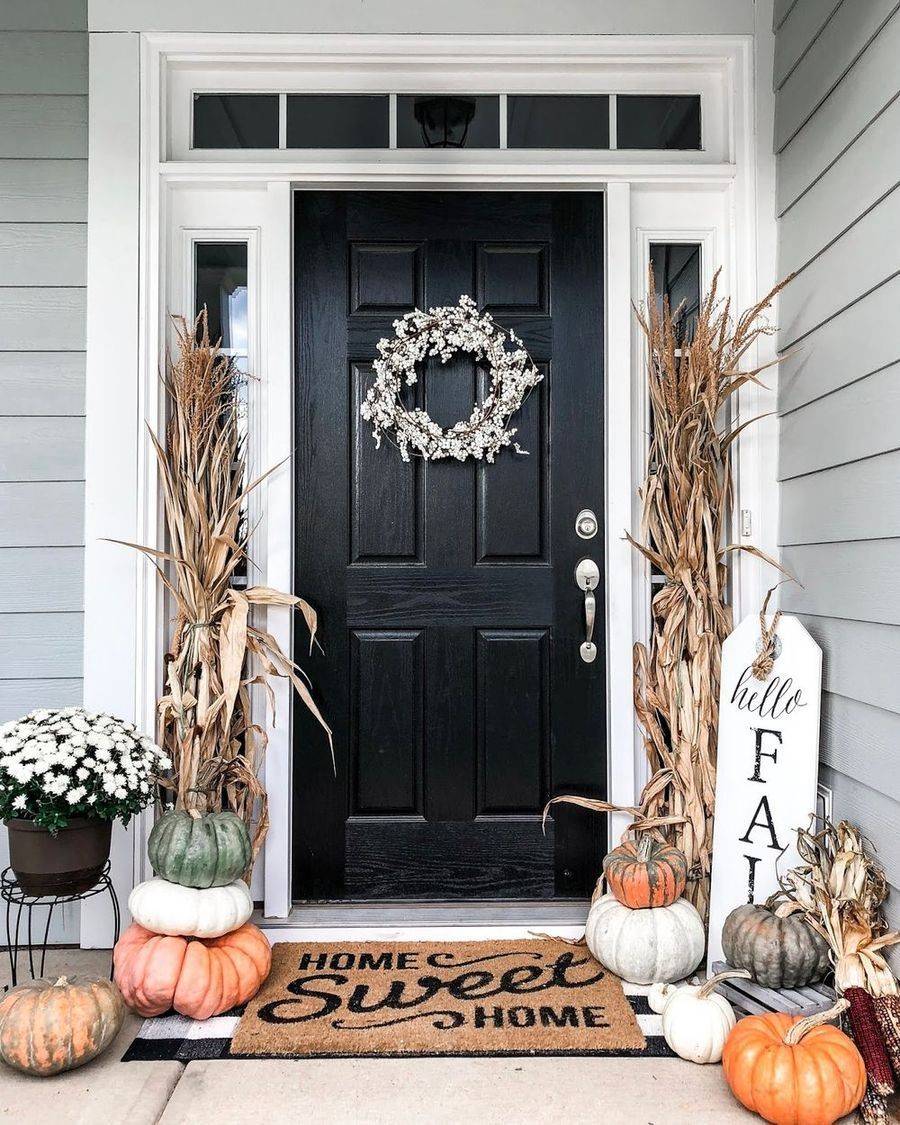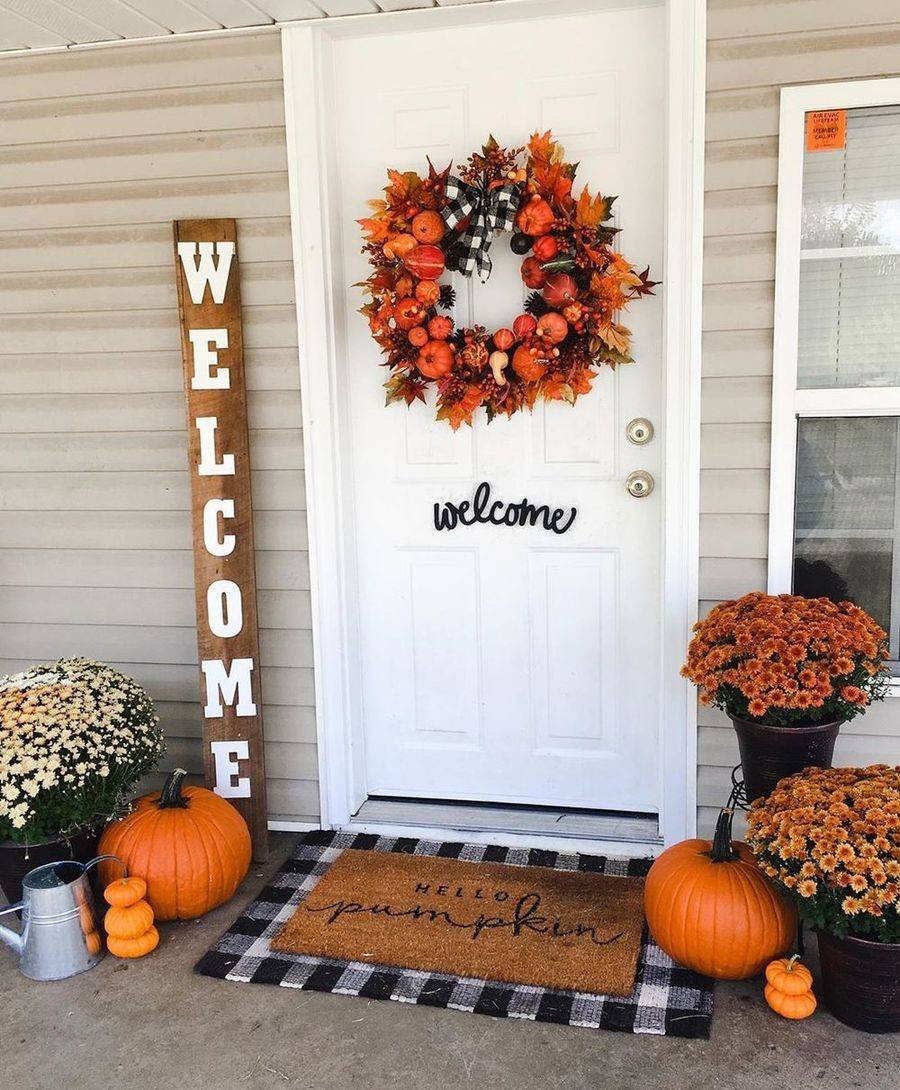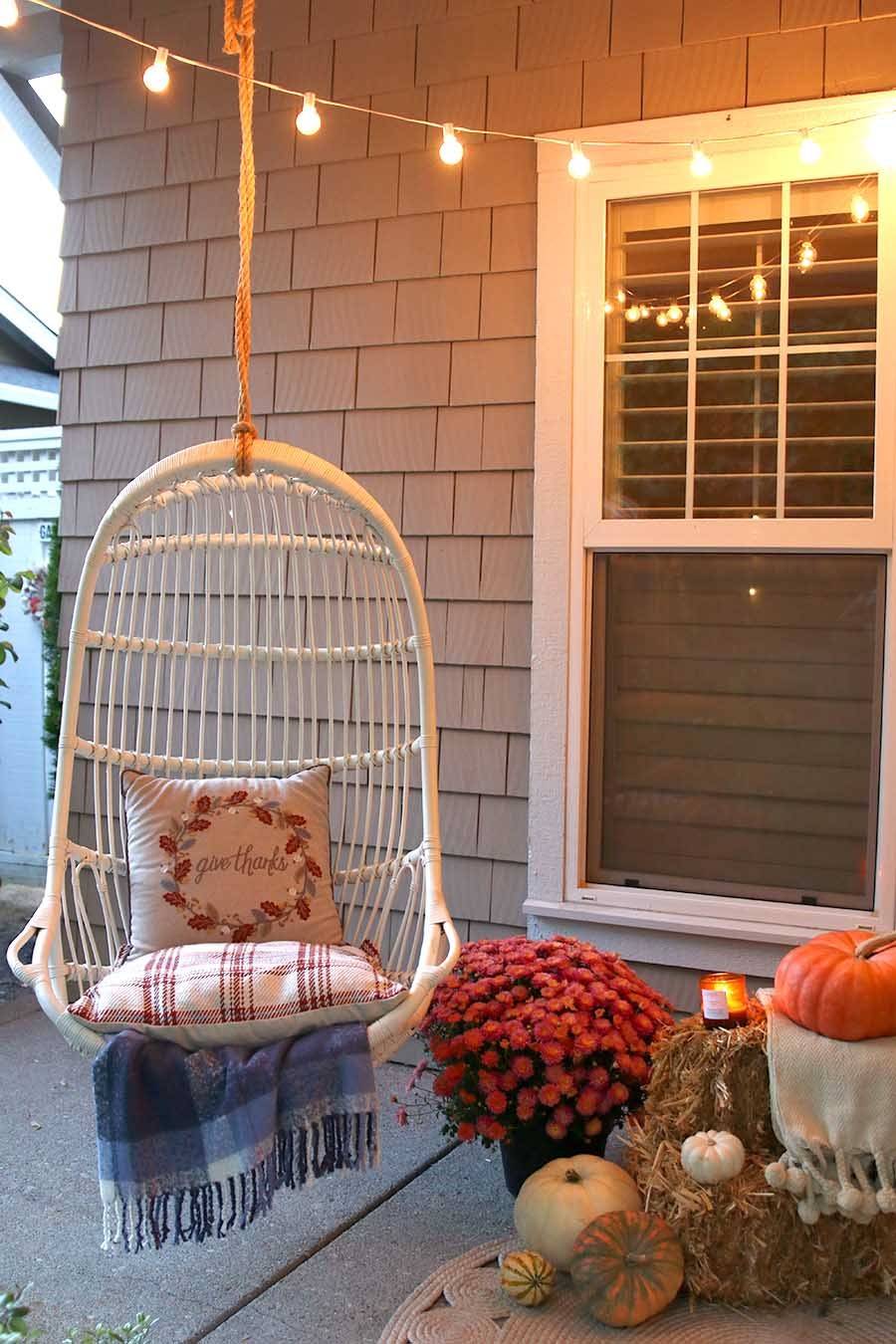 11. Neutral Colors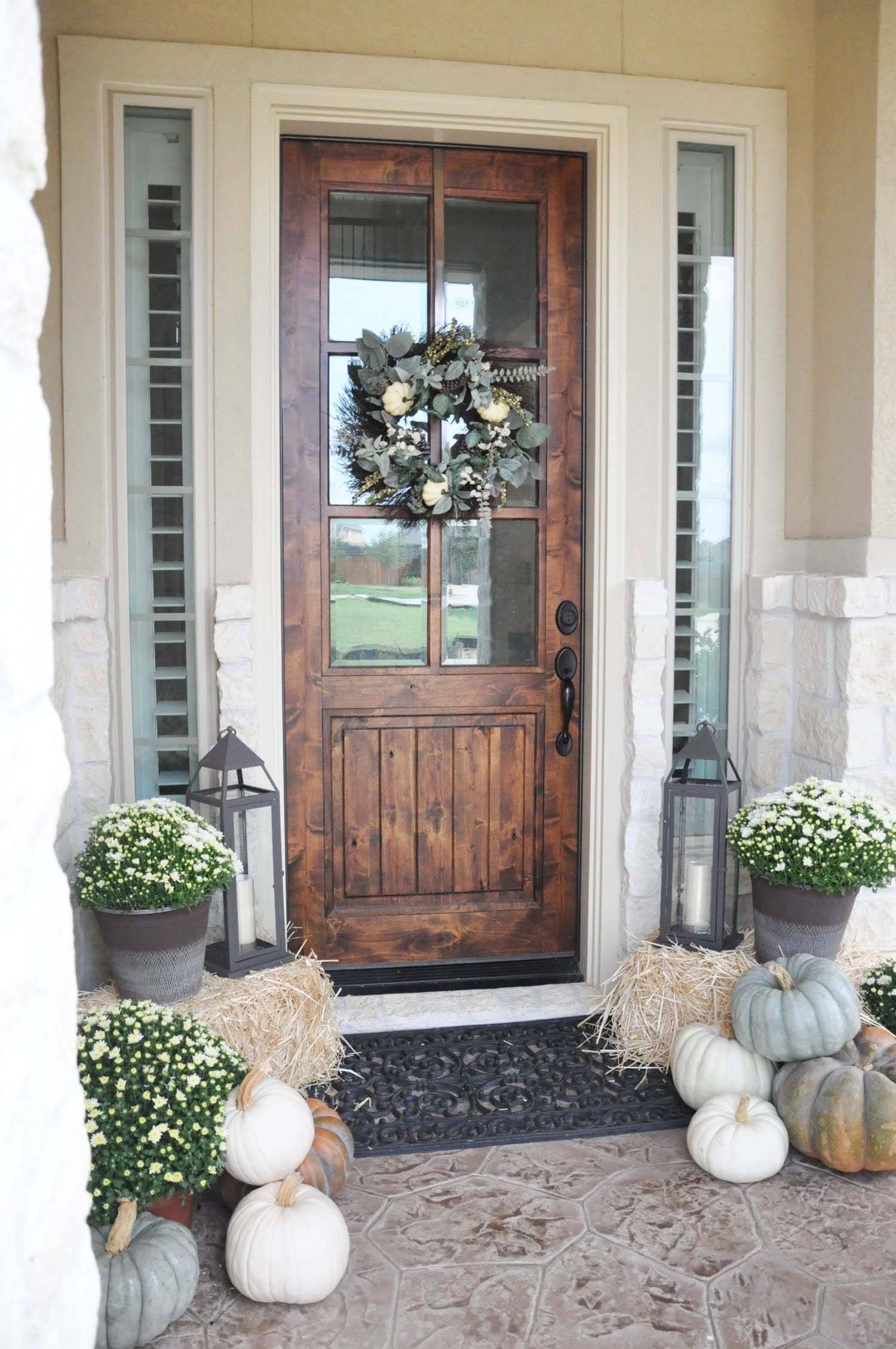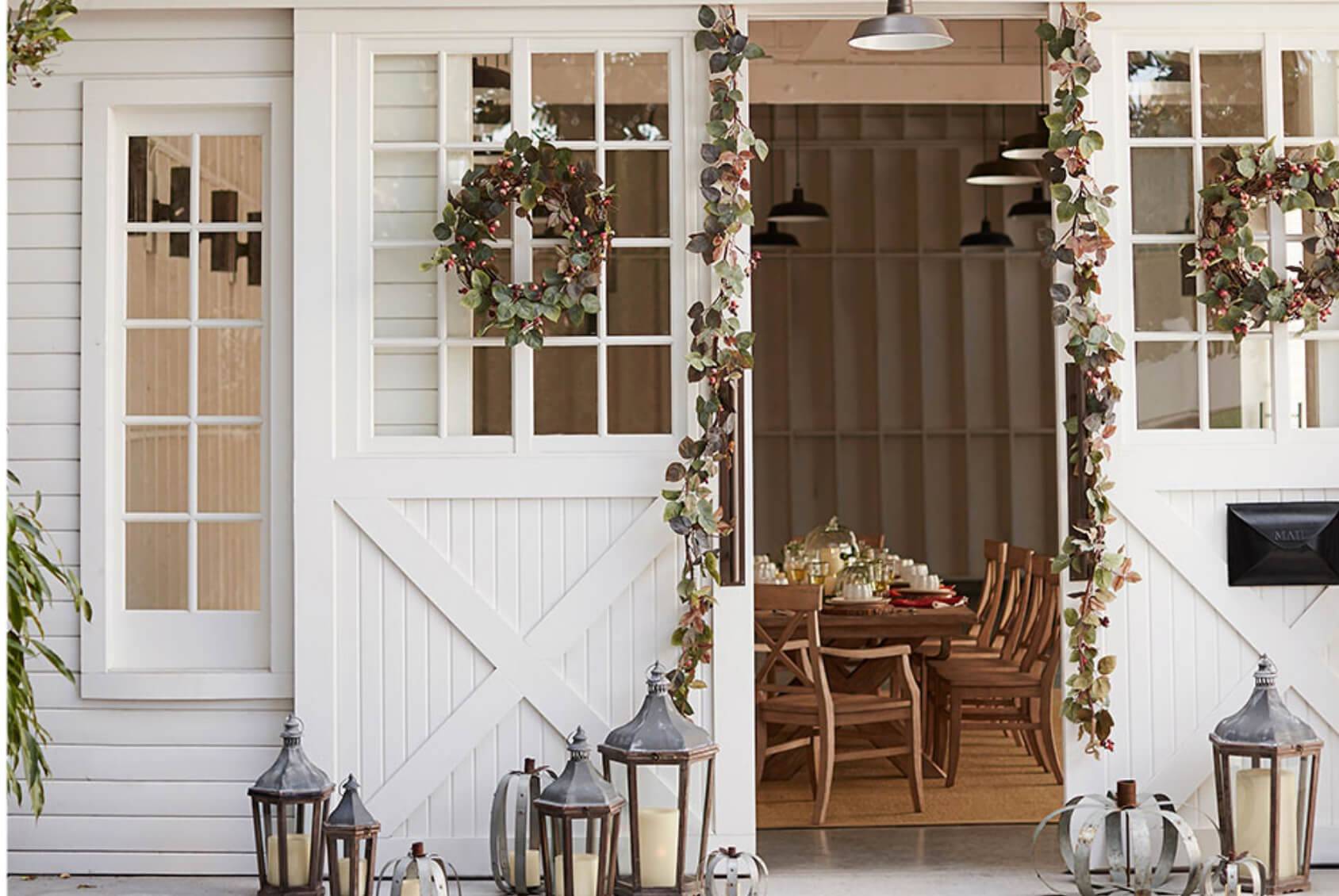 12. Black and White Theme
The all-black and white-themed fall decor may never go out of style. Simply add some colored mums, pumpkins, or wreaths.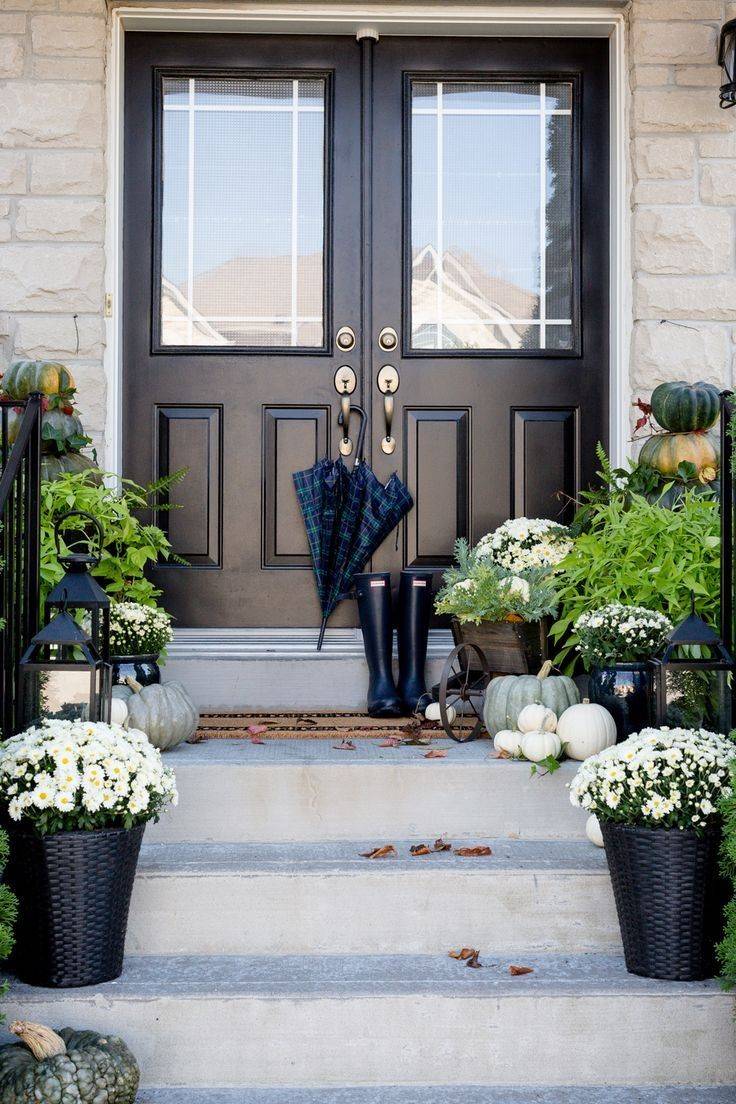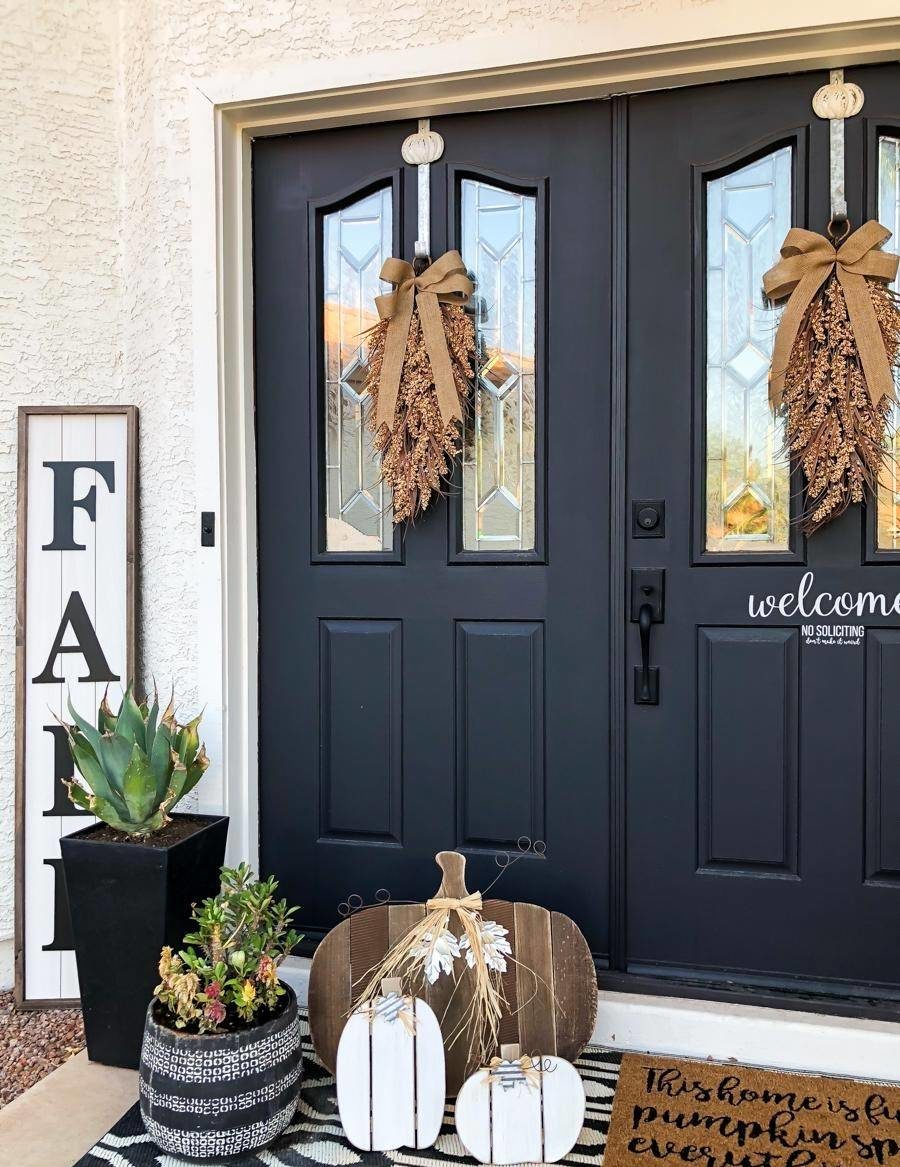 13. Pastel Colors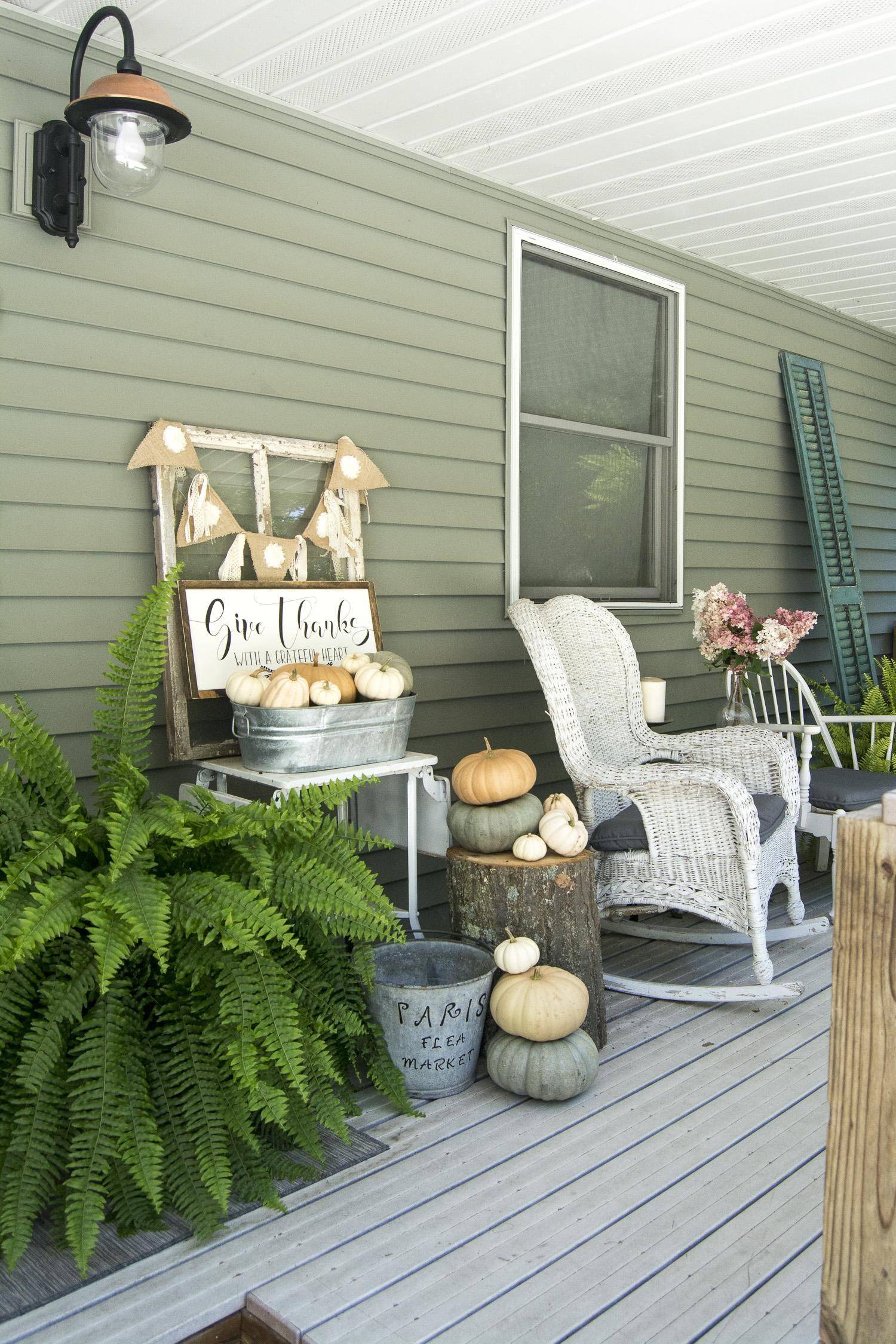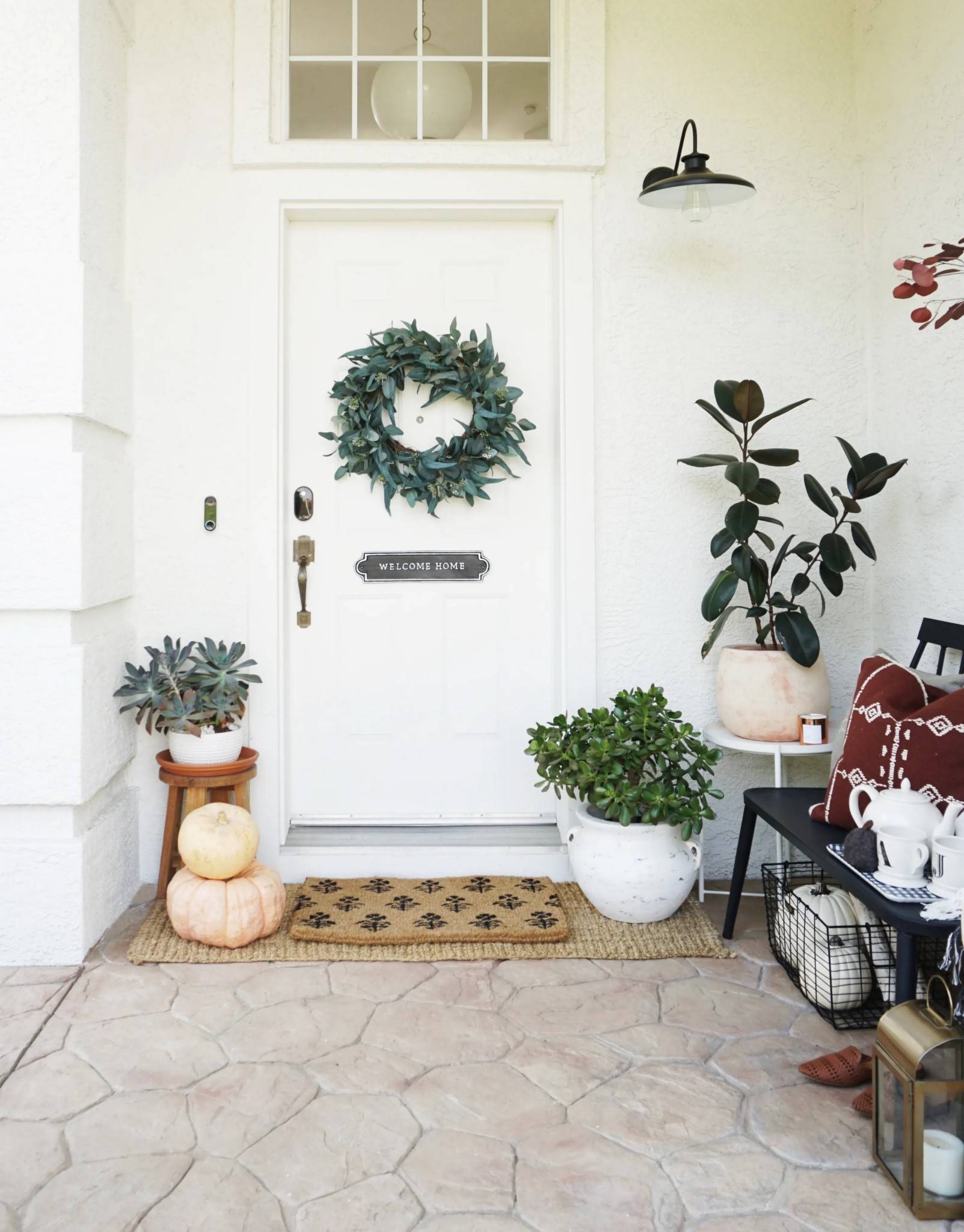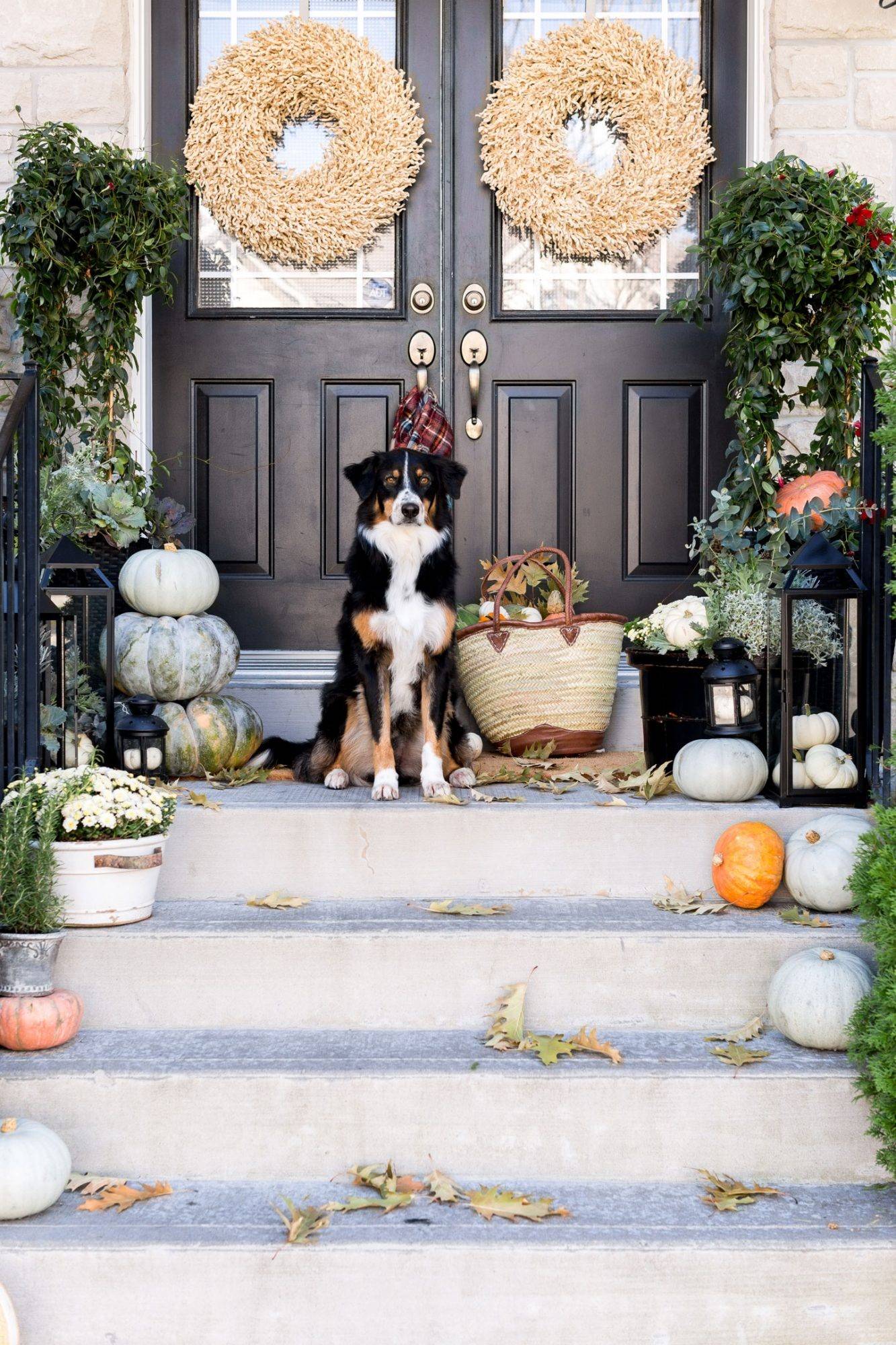 14. Plaid Beauty
Now is the time to flaunt your plaid textiles.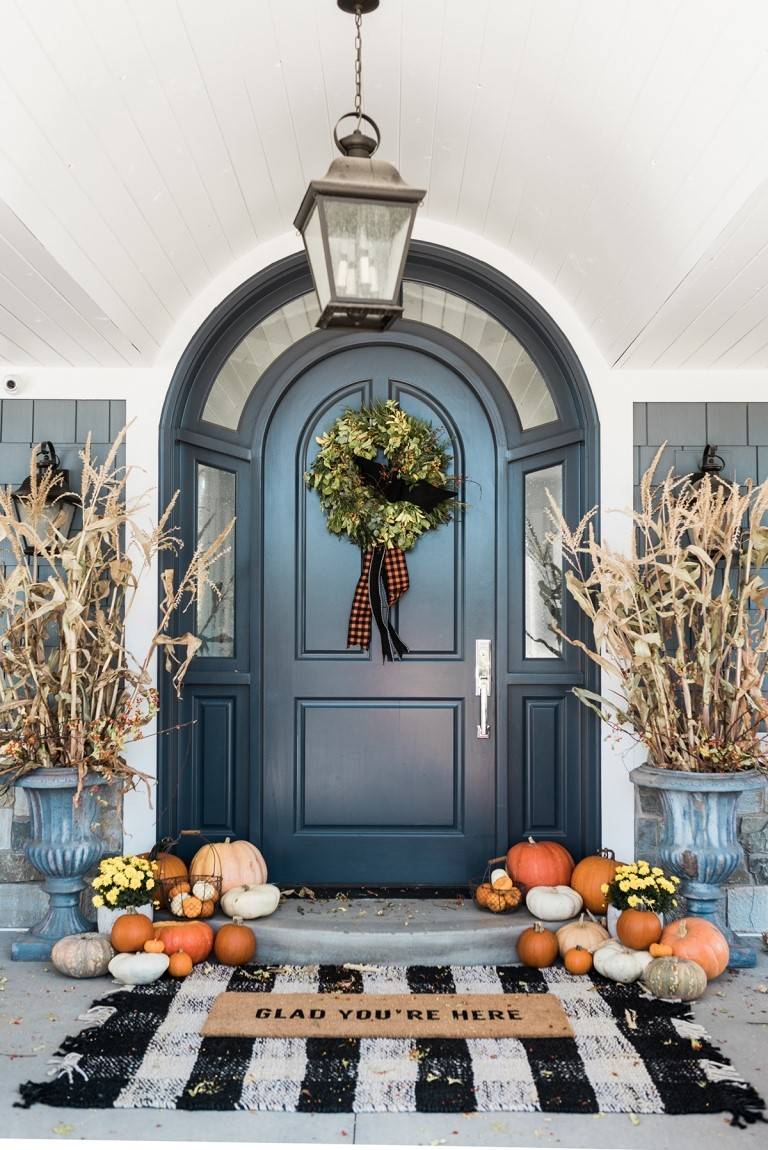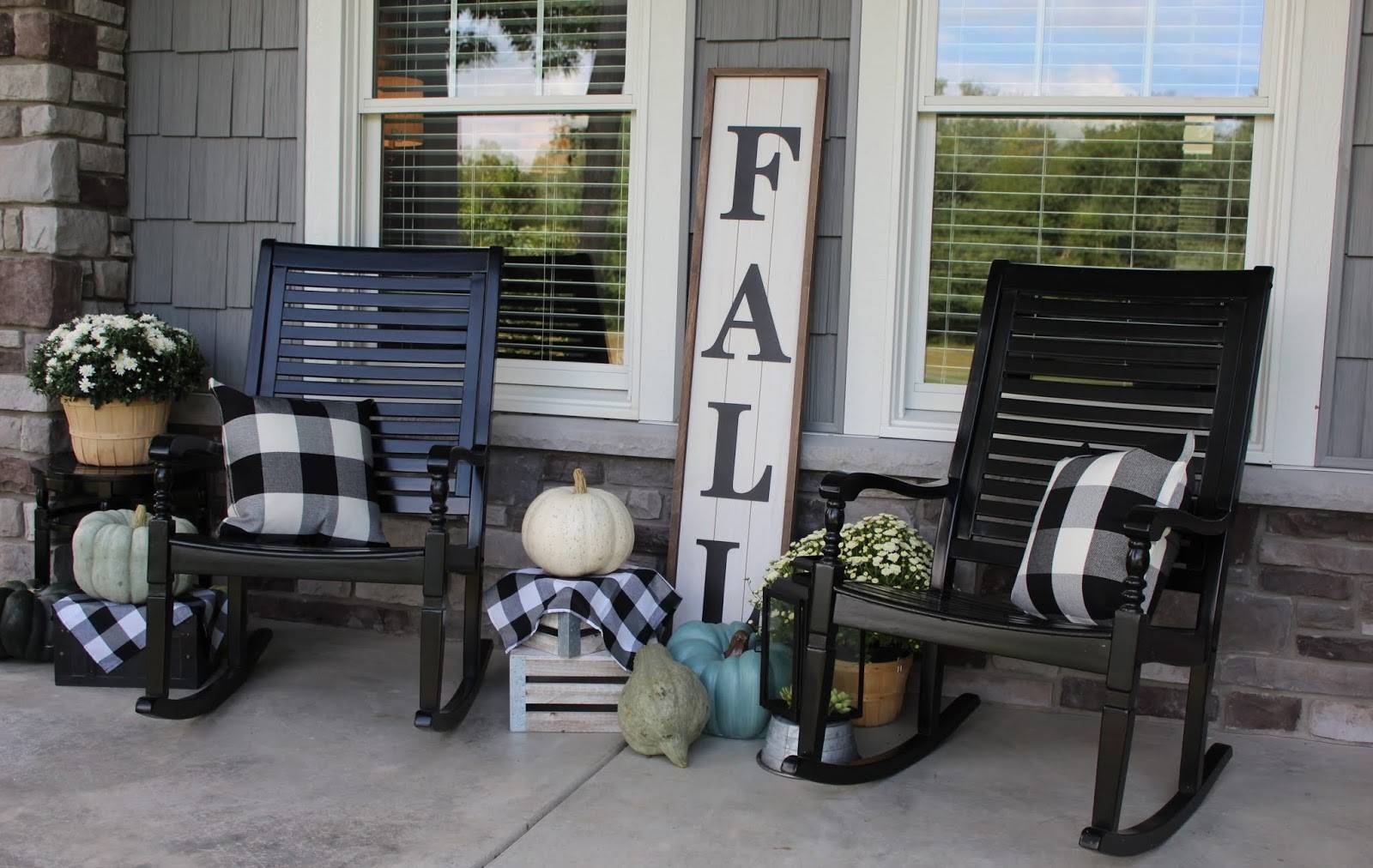 15. Wrap Around Front Porch Fall Decor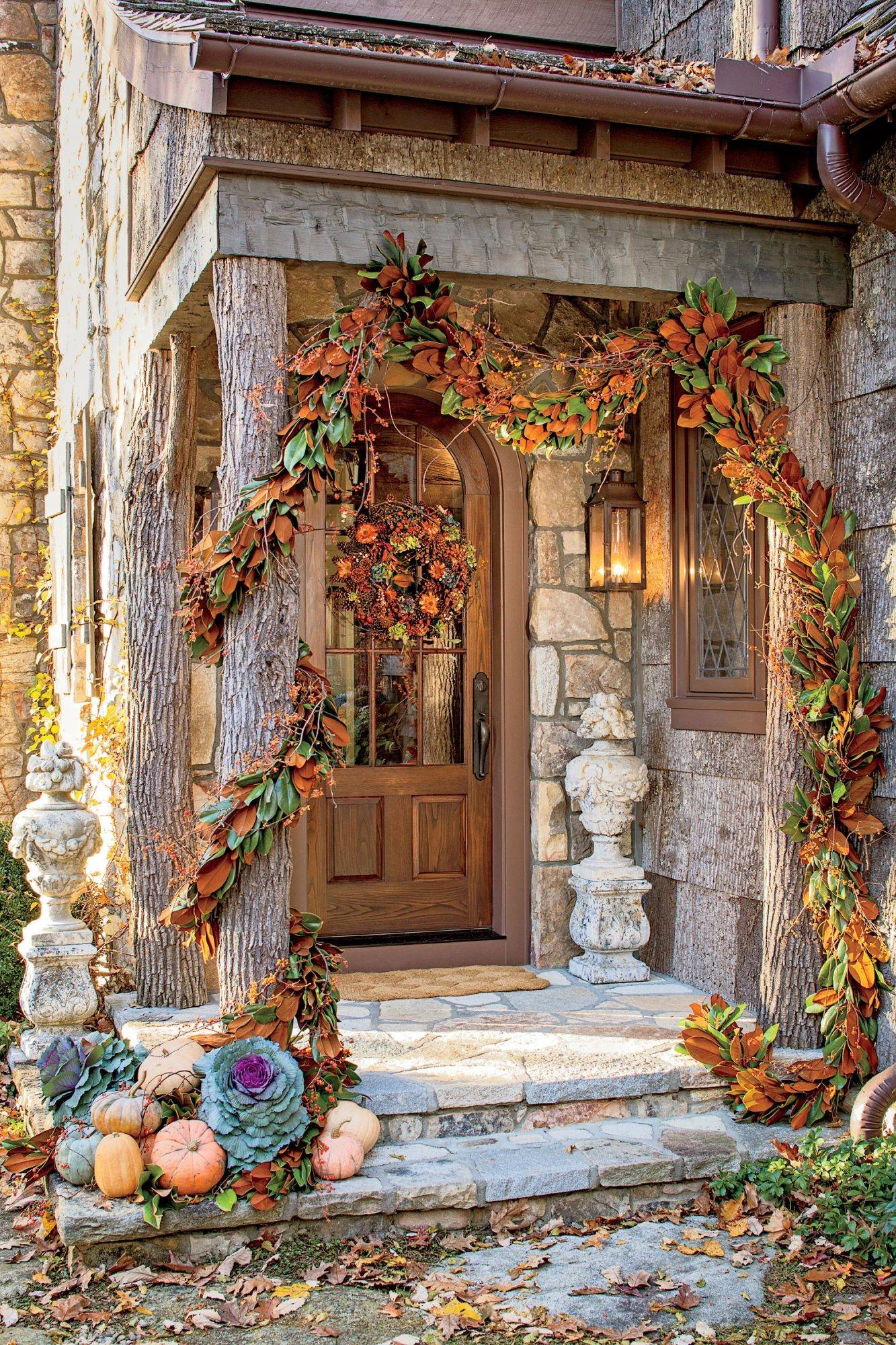 16. Modern Neutral Fall Front Porch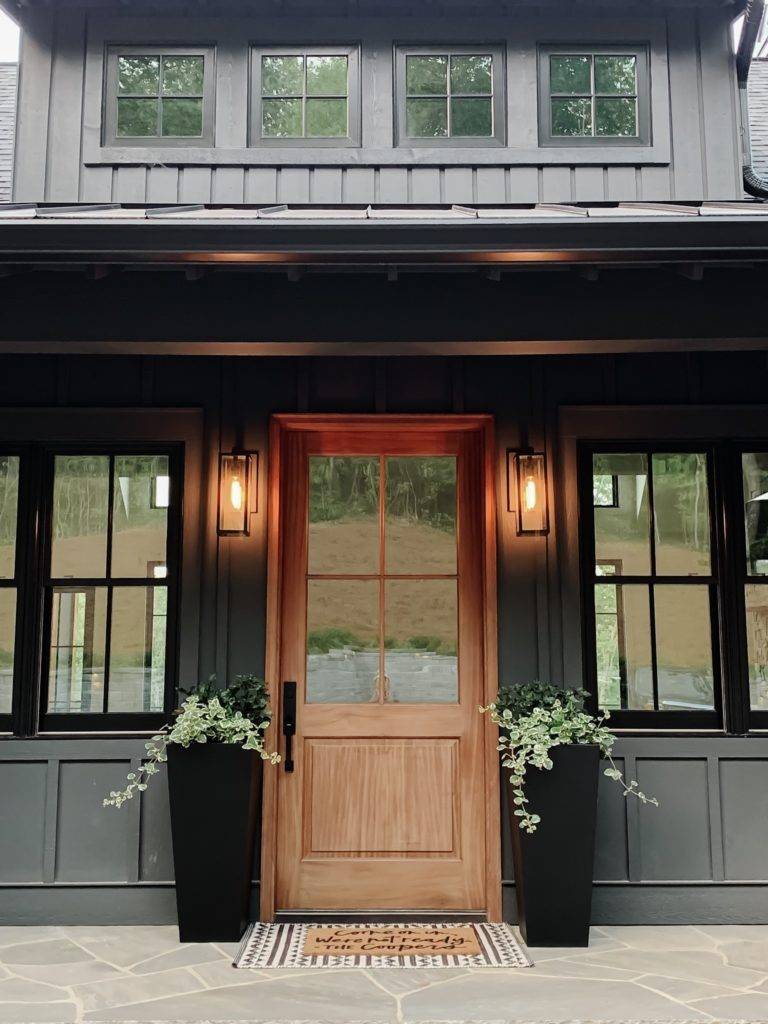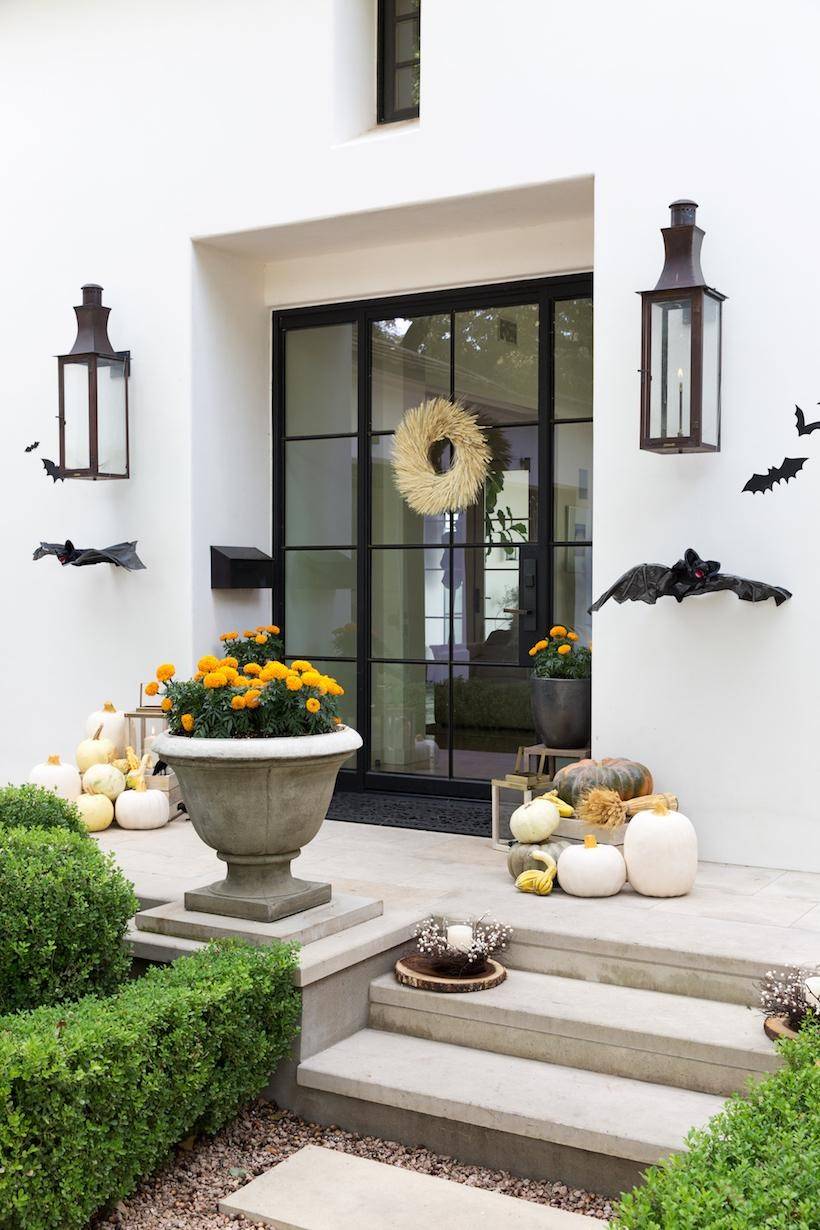 17. Beautiful Wreathless Fall Front Porch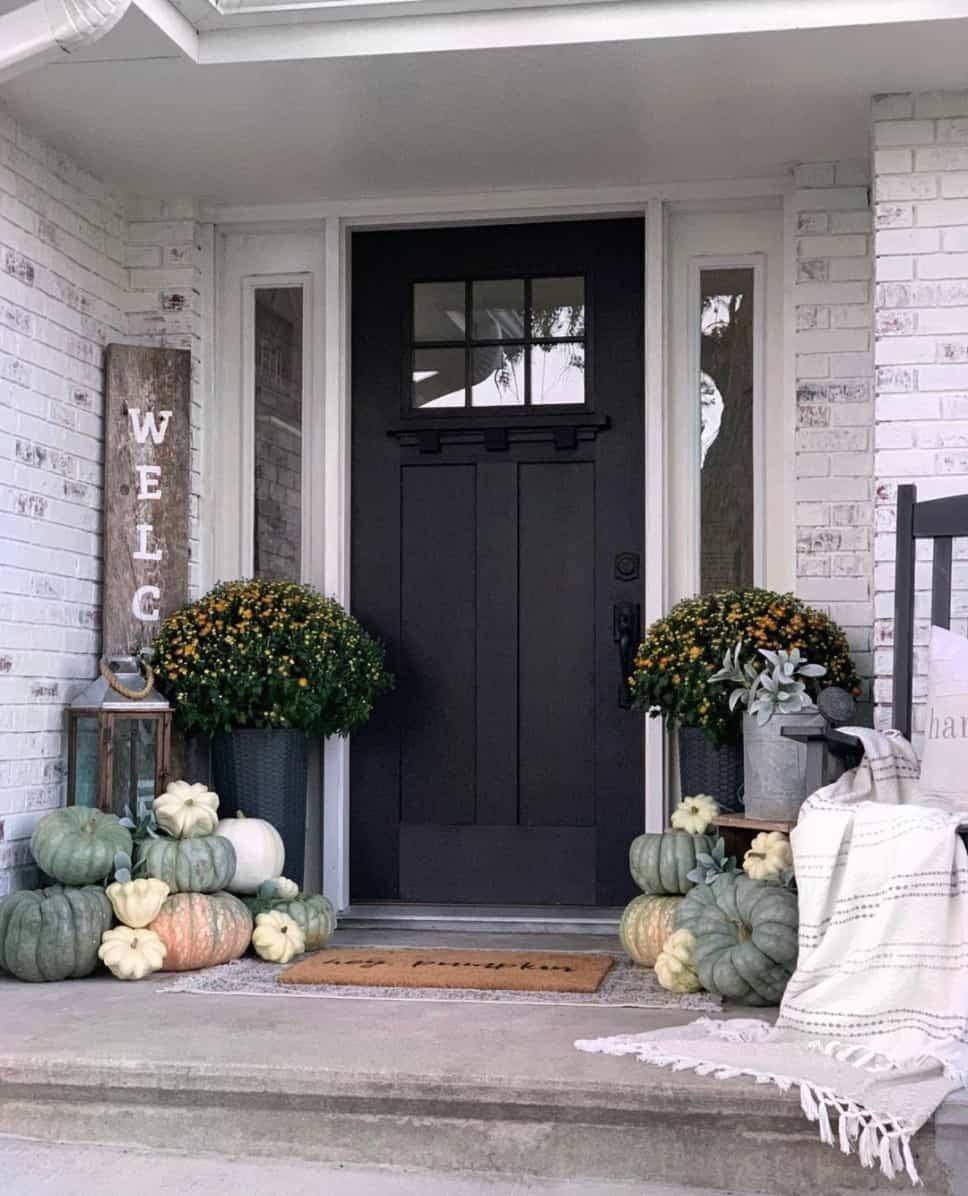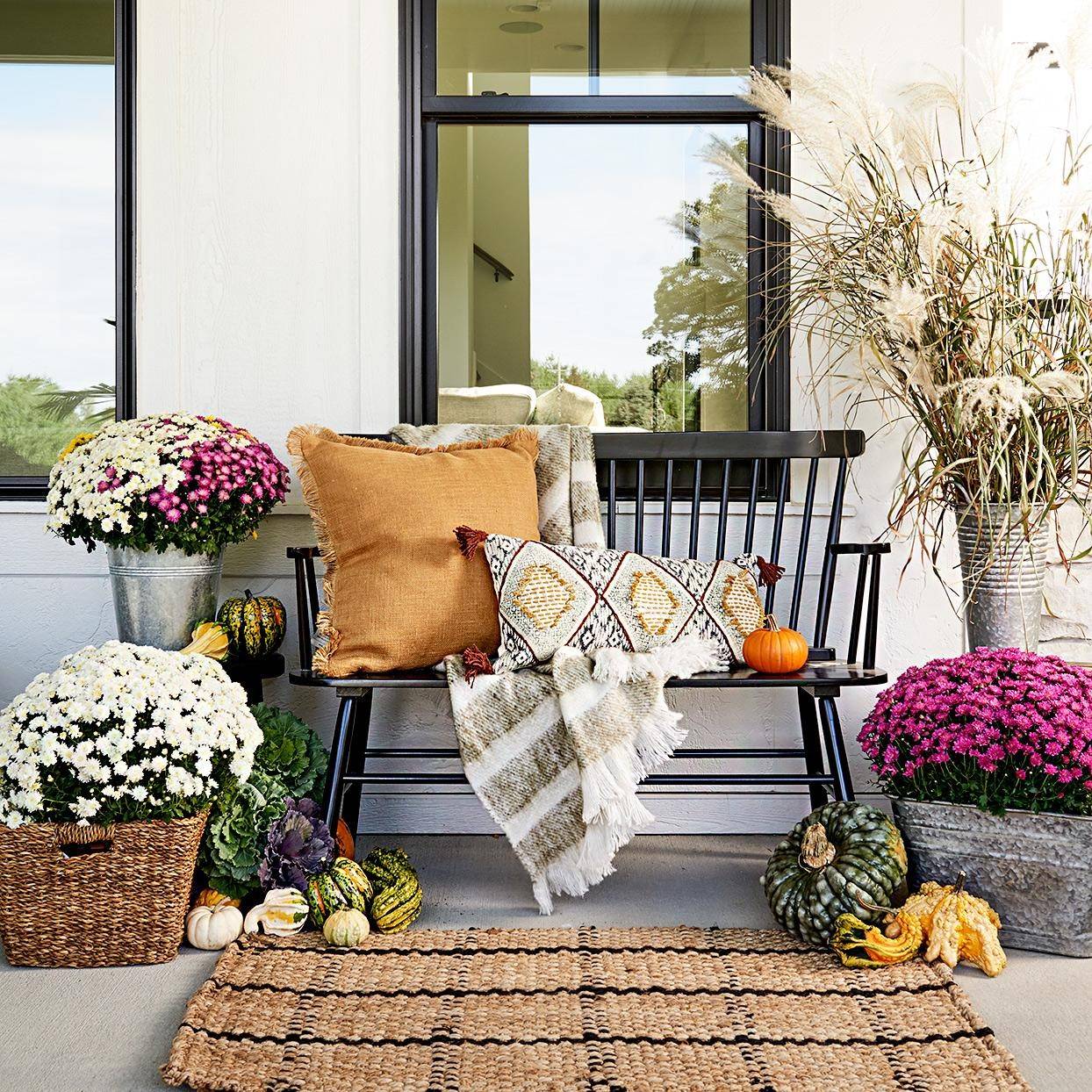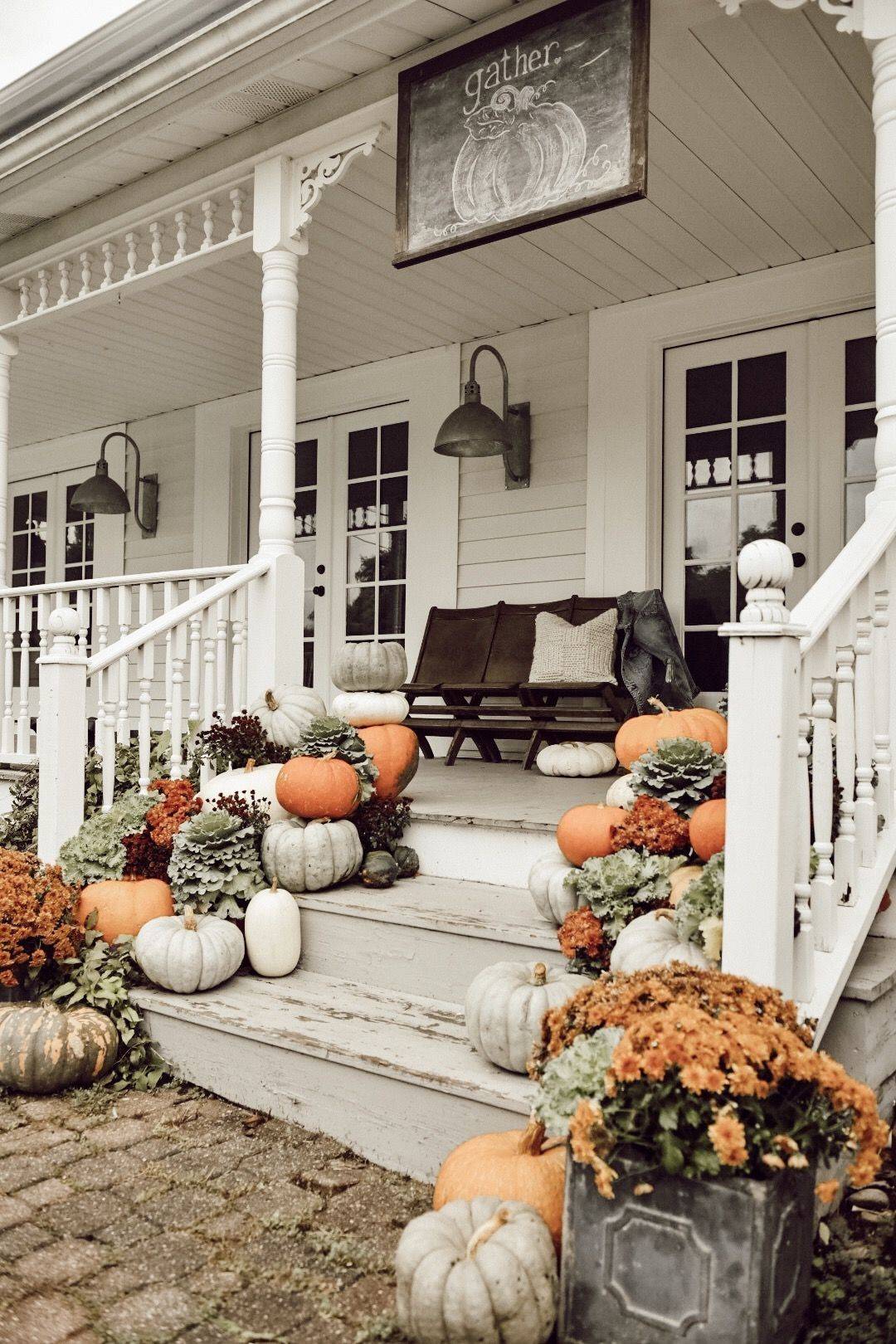 18. Cozy Design Fall Front Porch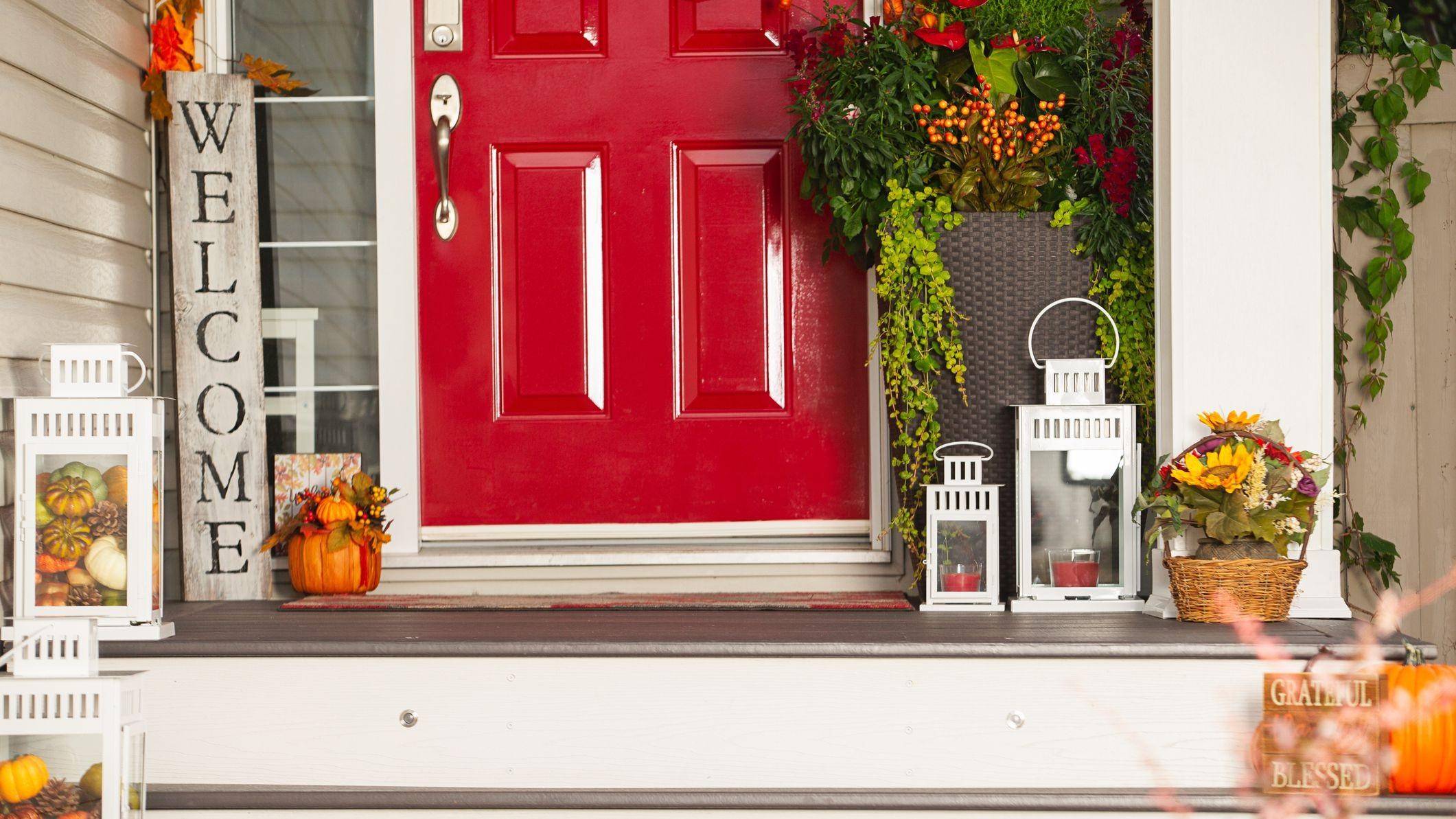 19. Pumpkin Delight Fall Front Porch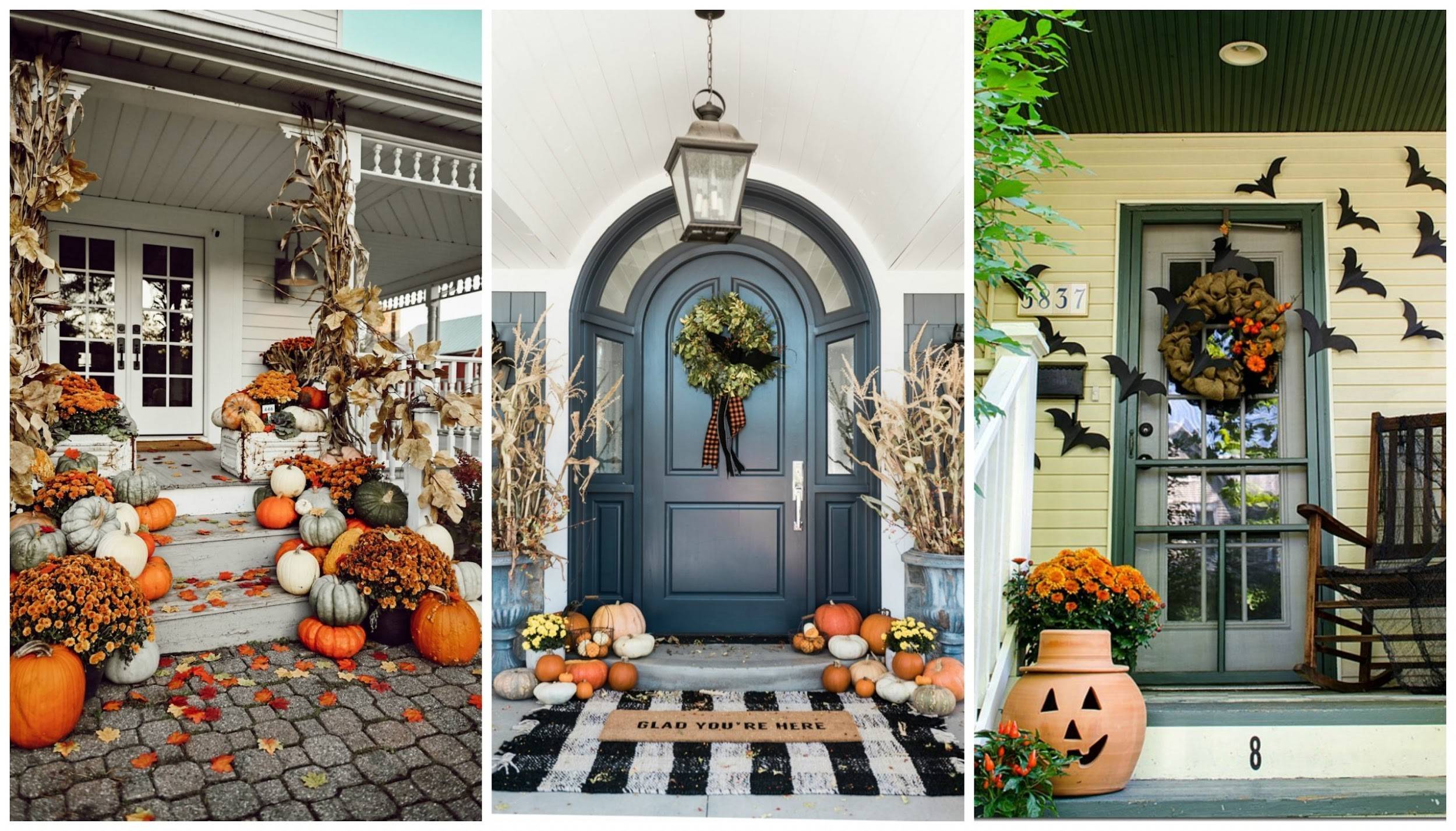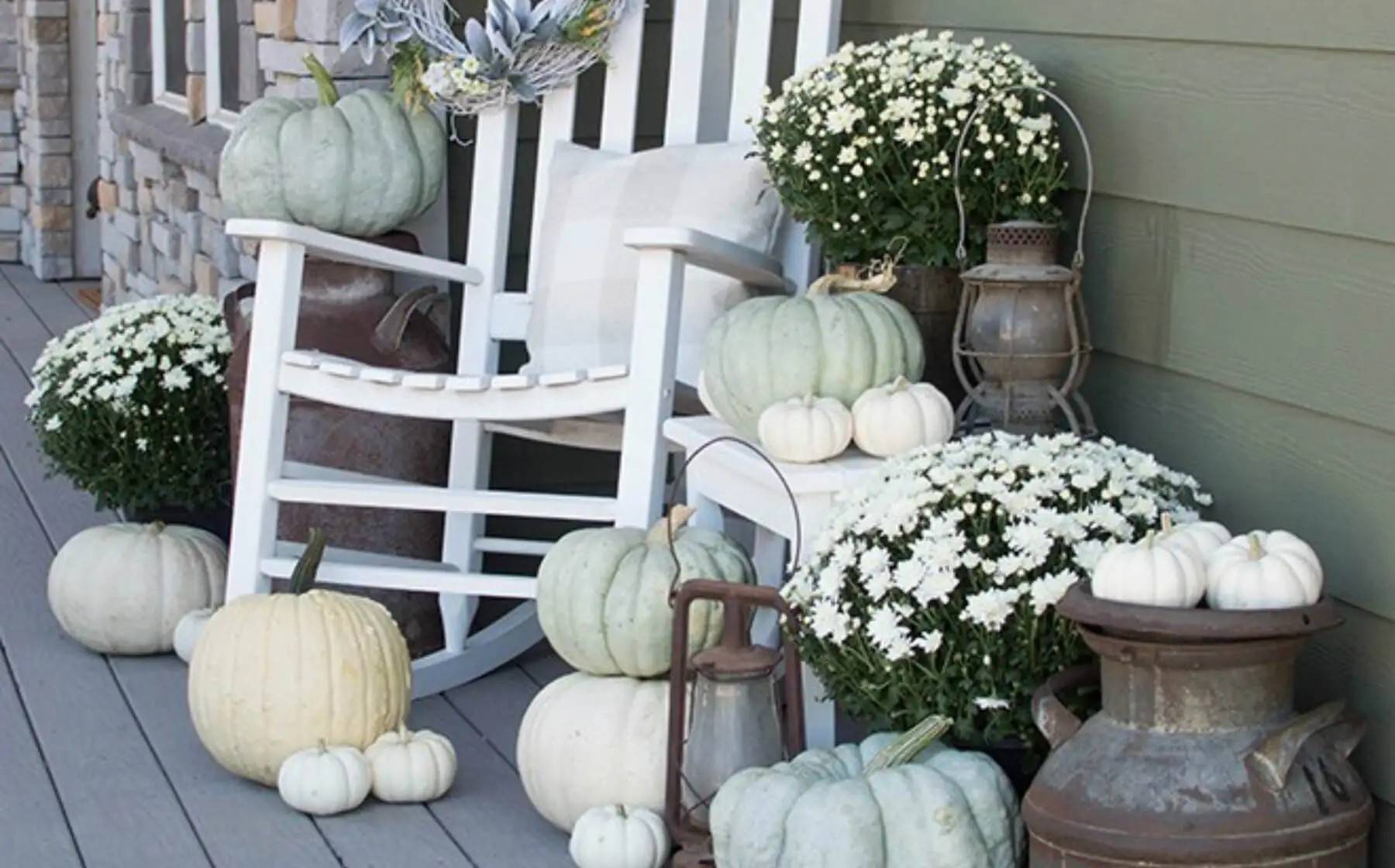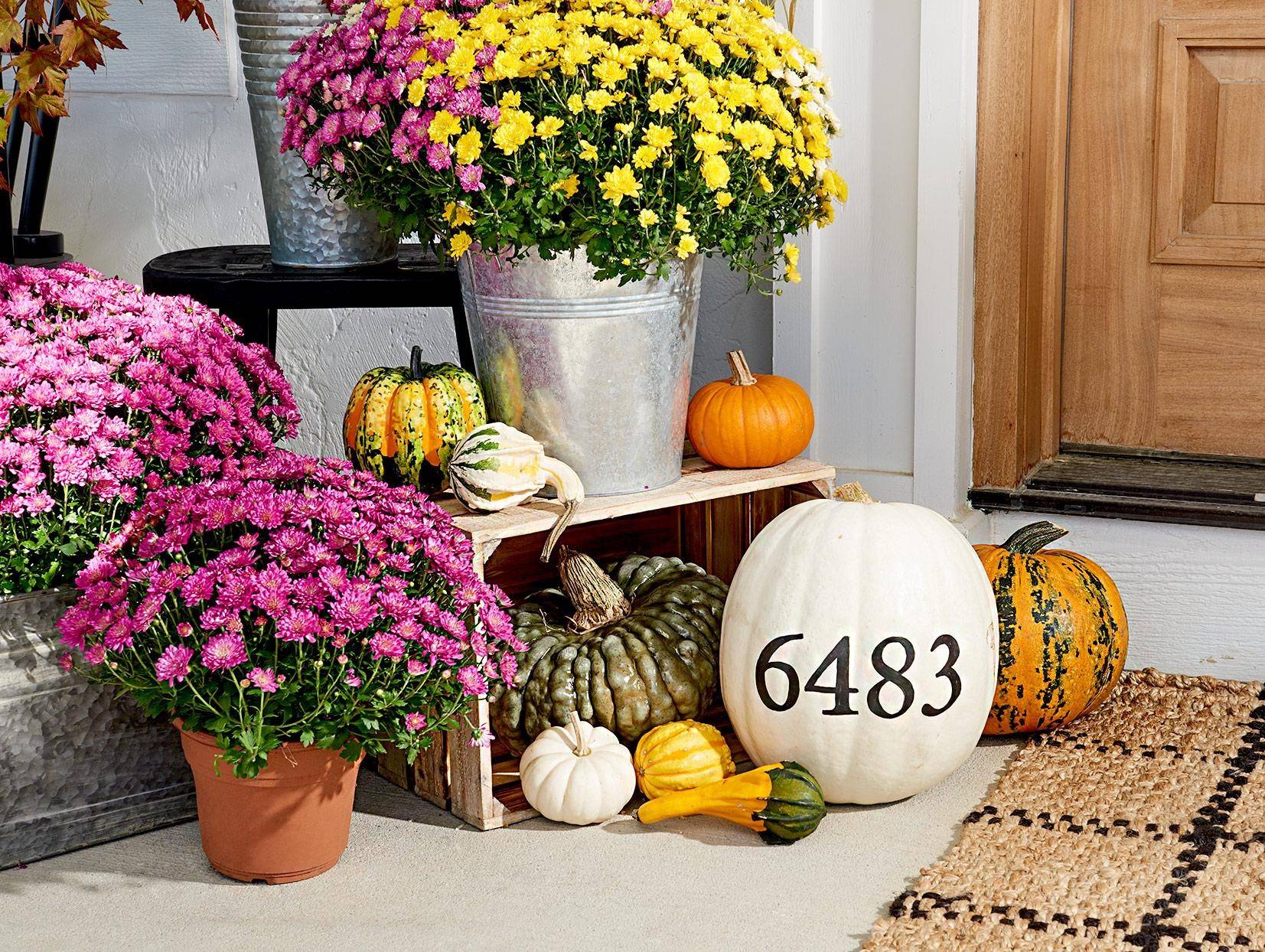 20. Cute Word Art Fall Front Porch Decor