For many people, a good cup of joe every morning is a prerequisite to a productive day. Whether you're into lattes, organic coffee, cold brew, or something else, a stylish coffee station will brighten up your day as you get your morning fill!
If this is you, then a coffee station with easy access to your favorite morning beverage would be ideal in your home.
There's no need to constantly dash across the street for your daily coffee fix. With a coffee cart or station, you can get satisfaction right in the comfort of your home.
But how can you decorate your coffee station to suit your home decor?
Before we get into that, you need to know what constitutes a coffee station.
Coffee Station Essentials
1. Coffee or Espresso machine
It's a coffee station because you'll be serving coffee here!
A coffee machine to brew your favorite beverage is definitely essential.
Storage
You need cute little canisters for storing coffee grounds or pods.
Stirrers and spoons
You might already have a cute jar or you get one from eBay to store your spoons and stirrers.
Mug rack
This item is not only functional, it is also stylish. Use a mug rack to display creamer pitchers, mugs, sweeteners, etc.
Decor
Make your coffee station stand out among your home or kitchen decor by personalizing it. Add a touch of flowers, coffee word art, or other special touches.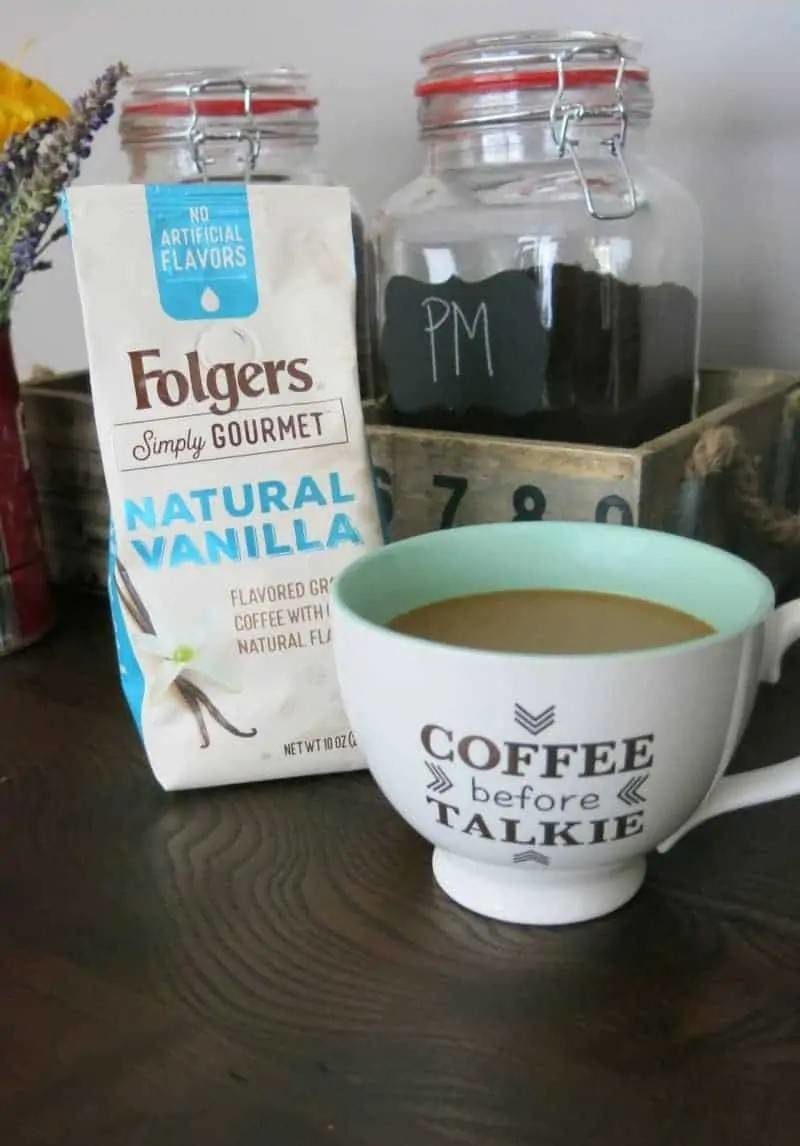 6 Incredible Coffee Station Ideas
1. Farmhouse Coffee Station
Create a rustic farmhouse coffee station nook in your kitchen For your coffee essentials, microwave and open space for mugs.
2. Pantry Coffee Station
If you have a spacious pantry, you could set up a little coffee station right in there. Fix up a countertop with a cabinet above it as Traci did here.
3. Modern Coffee Station
This dry bar coffee station is so tastefully modern and simple. If you have an odd corner you don't quite know what to do with it, consider creating a DIY dry bar coffee station in the style of this modern one.
4. DIY Coffee Cart
Strapped for space or on a tight budget? You can still have a coffee station.
With a little creativity, you can make a DIY coffee cart that carries most of your coffee essentials and can be wheeled aside when you need more space.
With just $50, Angela Marie had her coffee bar cart built and she shows us how she made it happen.
5. Repurposed Dresser Coffee Bar
Turn your unused dresser into a delightful coffee bar.
You can upcycle your used dresser or buy one from a thrift store, paint it, and set up your coffee essentials.
Ta-da! Your coffee station is ready.
6. Small Space Coffee Station
Having a small space is no excuse to go without a coffee station. There is always a way to create a little space for your daily coffee fix.
You can get creative like Julie, who took advantage of the tiny space (in the pictures above) between her fridge and the wall to set up a small coffee bar.