Giving a brick dwelling from the 1970's a brand new appeal, Bijl Architecture transformed the Burrawong House in Mosman, Australia into cheerful and inviting contemporary home filled with natural light. The task presented a unique set of challenges that went beyond mere aesthetics, as the home was nestled on the edge of a national park and integrating it with the greenery outside was an essential part of the makeover. The original brick structure was left largely untouched on the outside, with the new addition in gray on the top level adding visual contrast and a hint of modernity to the classic edifice.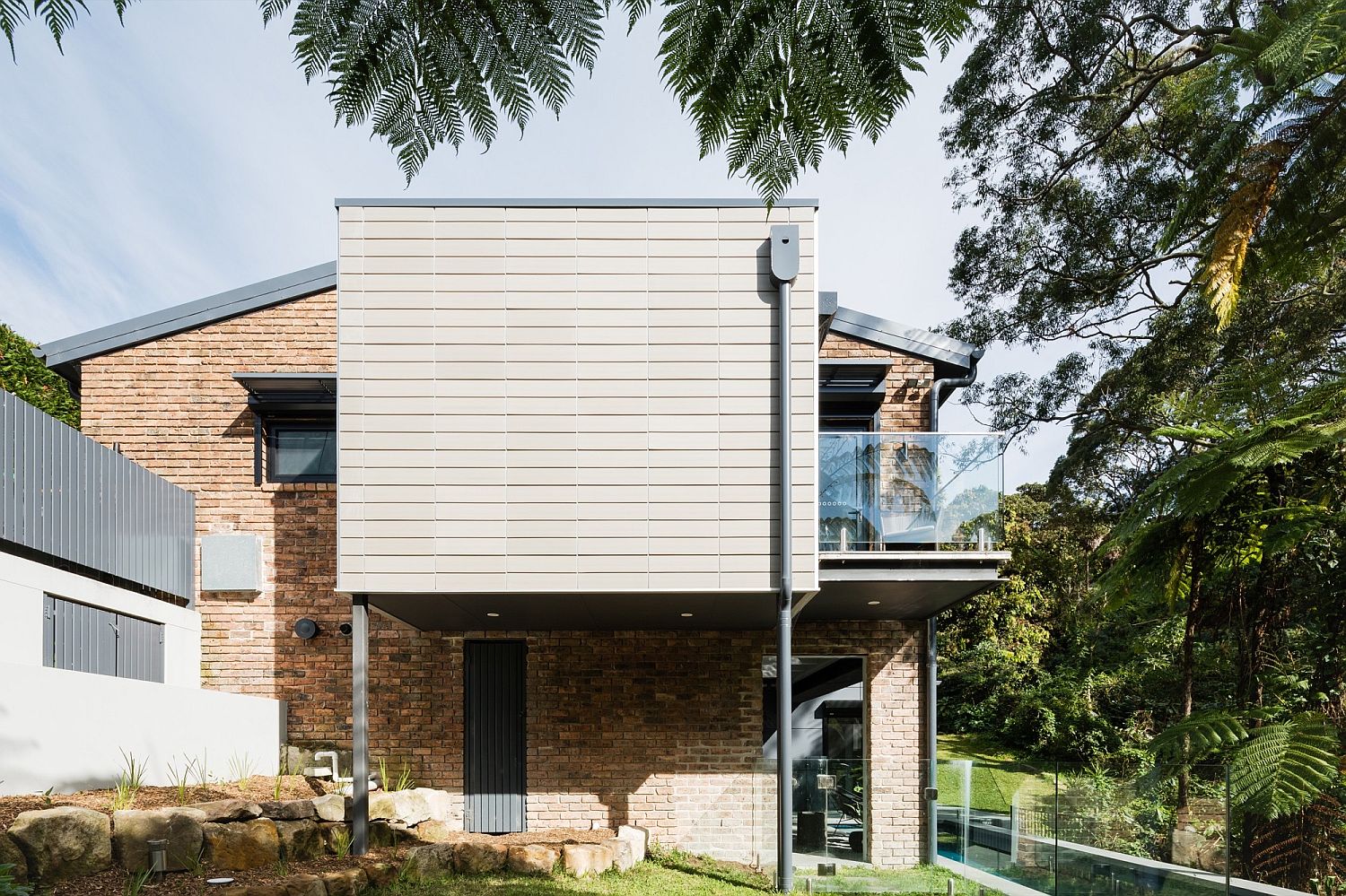 A series of picture windows, skylights and glass doors bring the outdoors inside while eliminating any scope of a dull or poorly-lit corner. The color scheme relies on the extensive use of white for the backdrop, with delightful paintings and décor bringing in a flood of color and pattern. Carefully planned cutouts shape the new basement-level music room and the lap pool next to the home, even as the private spaces feel relaxed and inviting. Still inherently traditional and yet unmistakably modern on the inside, this is a bushland home that bridges two different design philosophies. [Photography: Katherine Lu]
RELATED: Energy-Efficient Home Charms With A Distinct Roof And An Earthy Ambience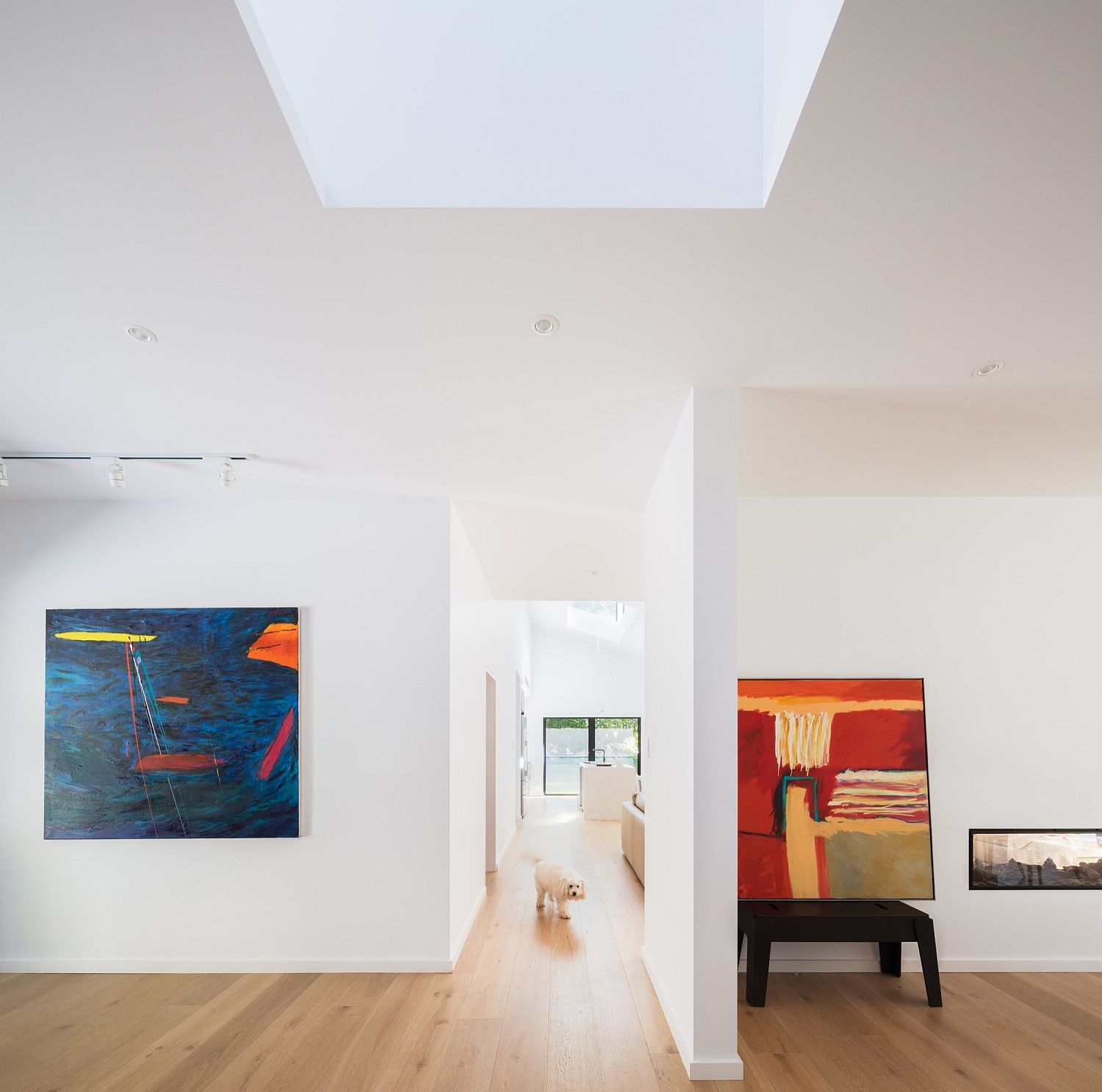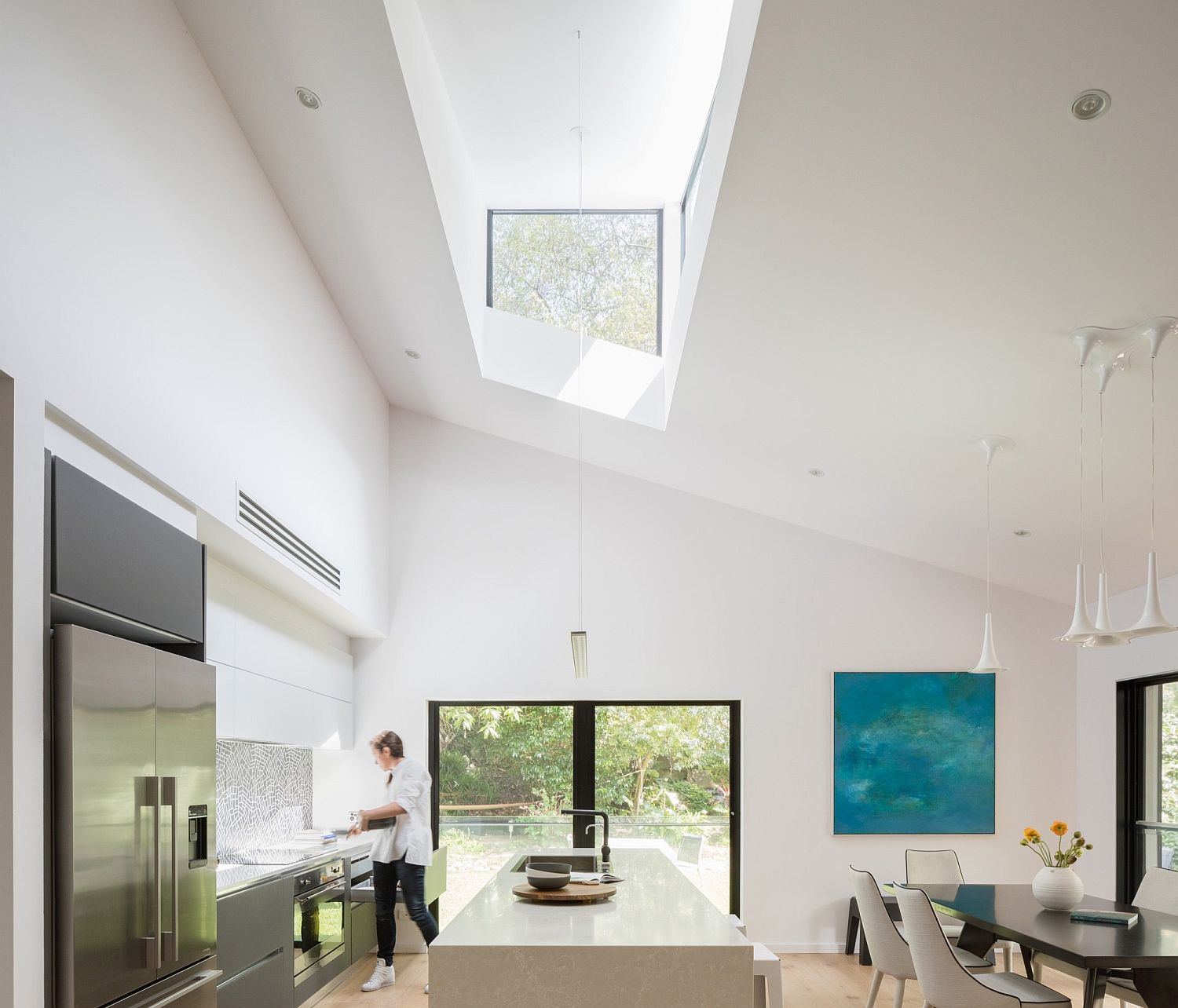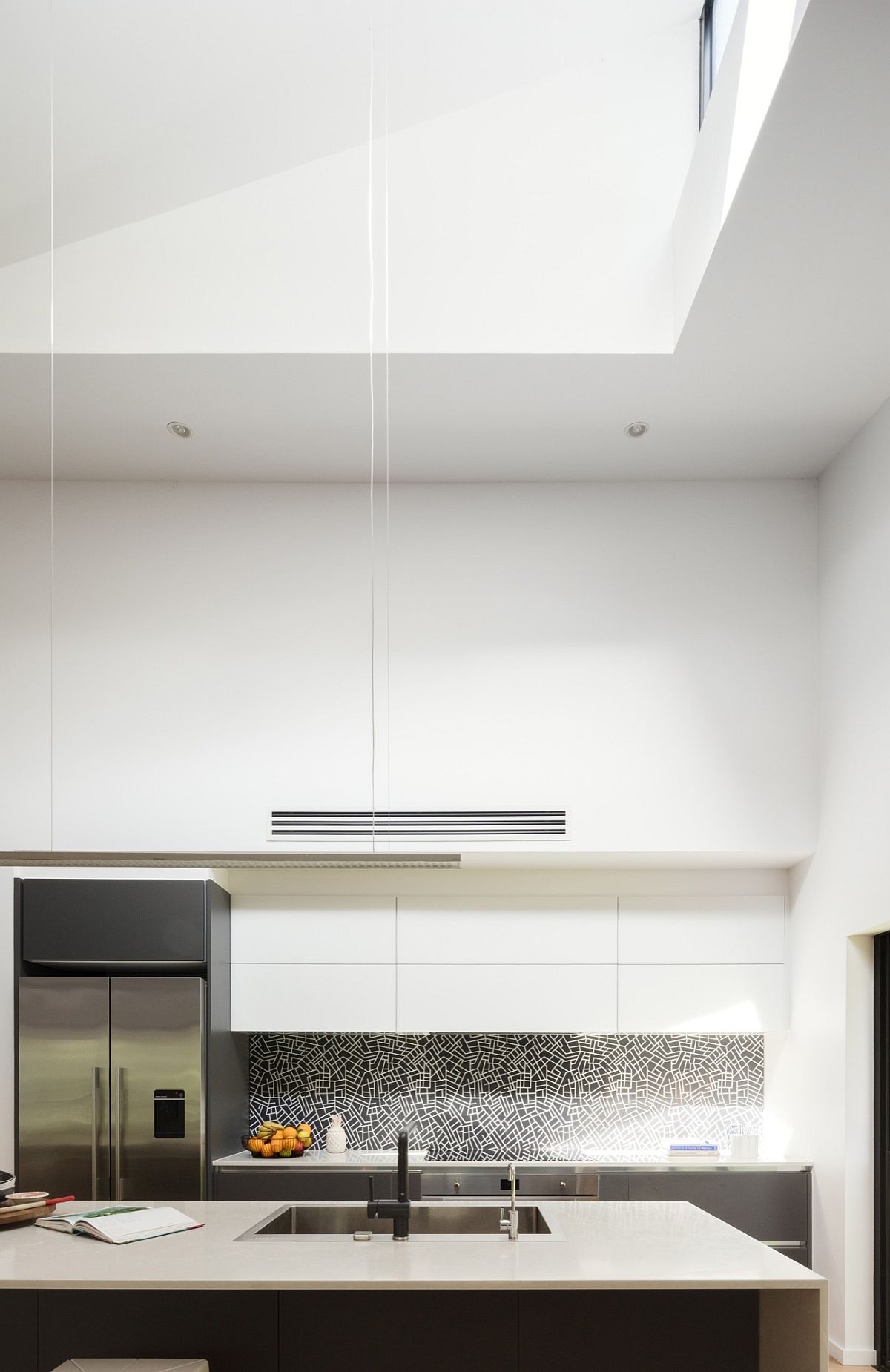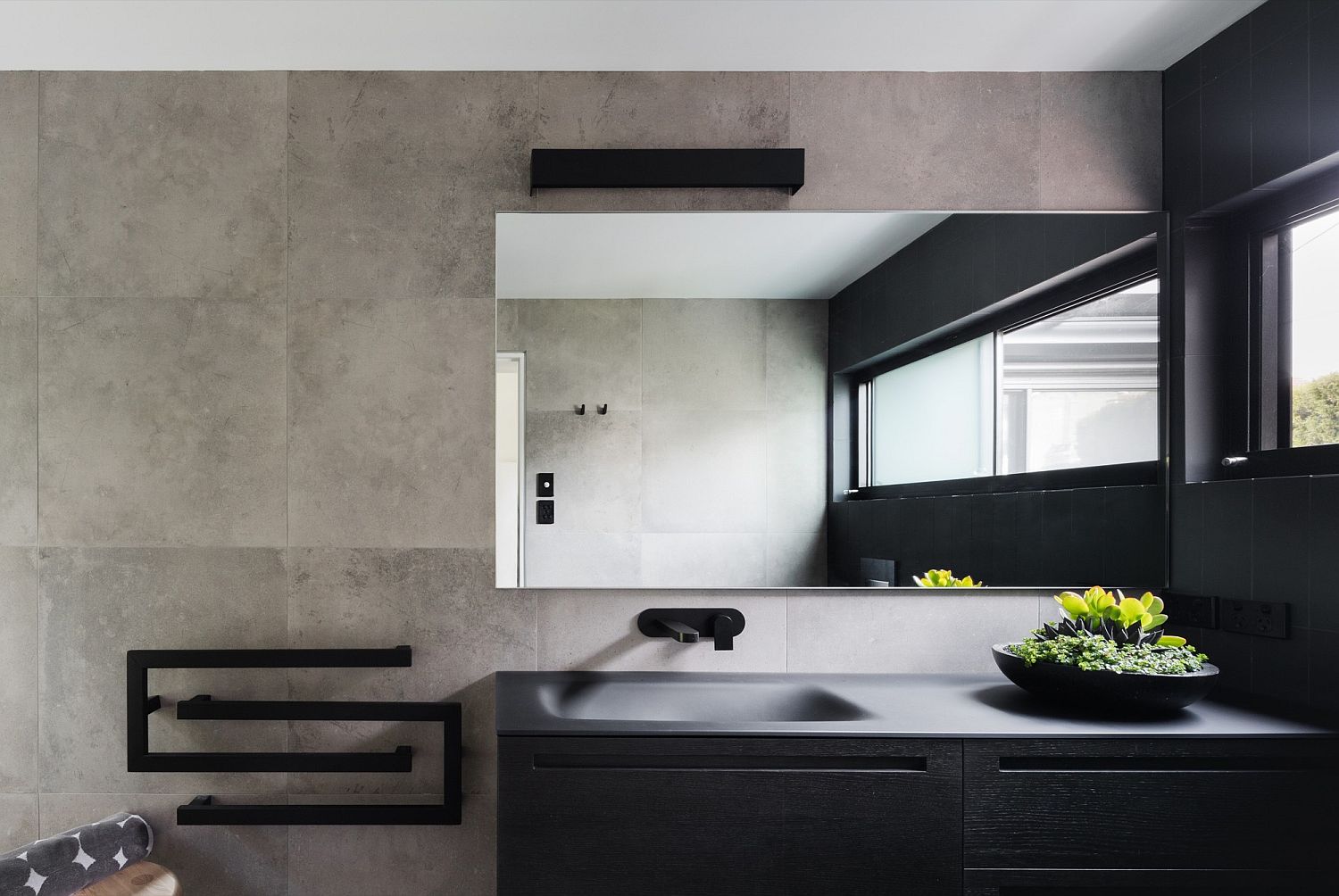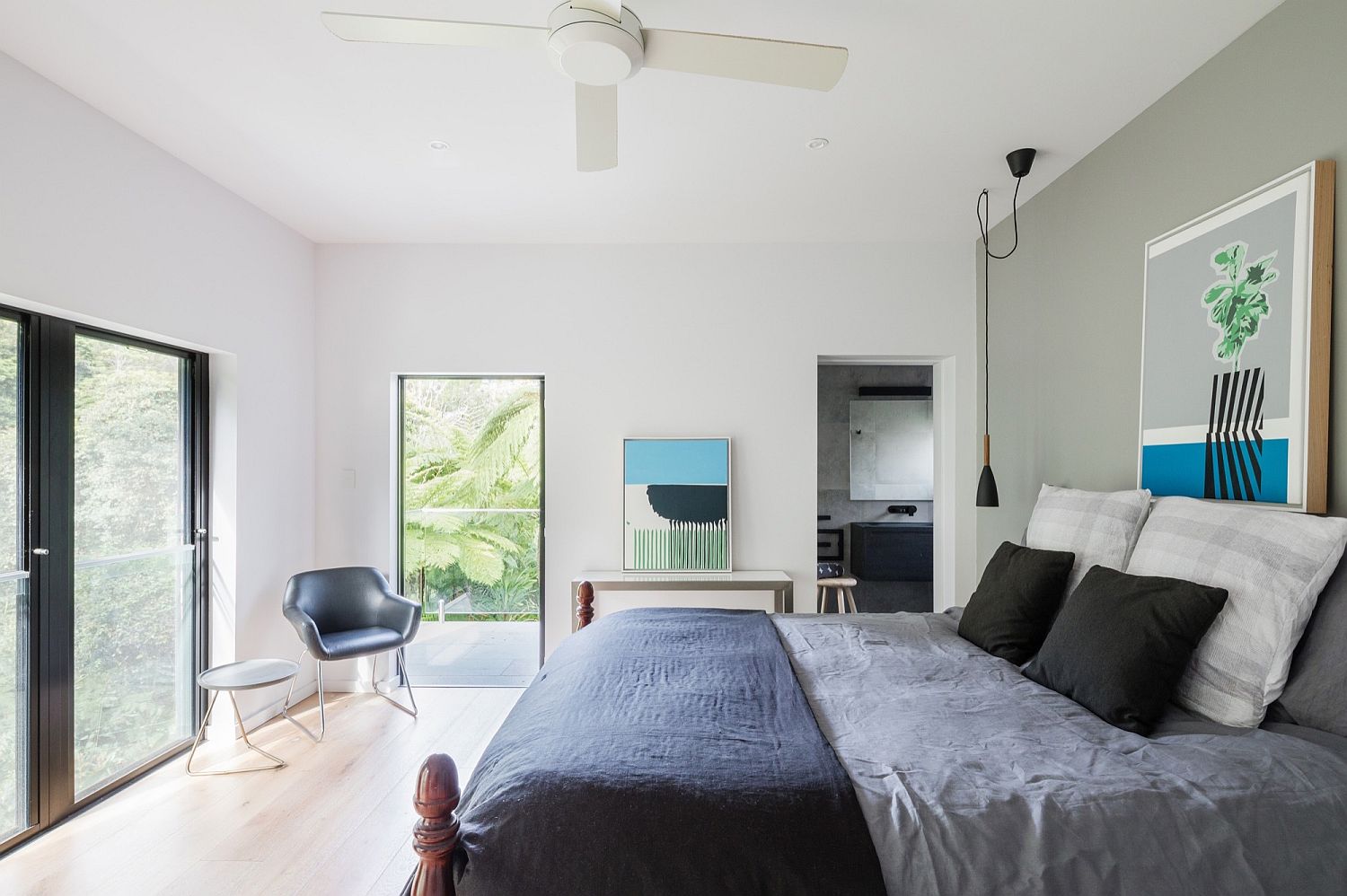 RELATED: Modern Brighton Escape Exudes Tranquility, Has a Touch of Artistic Exuberance
As the property is in the highest level bushfire planning zone, any new external materials needed to consider not only the aesthetic and form of the original 1970s brick dwelling, but also the ability to withstand stressful bushfire conditions. We also considered how any additions to the existing dwelling would best blend with the highly textured and colored brickwork as well as the dense bushland surrounds.