Every few decades an old home needs a breath of fresh air to revitalize it and give it a new purpose along with an interior that keeps up with changing times. Designed to meet the specific needs of a modern family in Sydney, the Allen Key House extension is one that steals the show with its fabulous silhouette. This beautiful rear extension of a classic Californian bungalow from the 1930's is one that combines traditional form with modern expression in a cheerful, light-filled and even monochromatic fashion. The rear addition is connected with the older bungalow using a passageway that acts as a link between the two vastly different worlds. Yet the transition is one that seems organic and pleasant!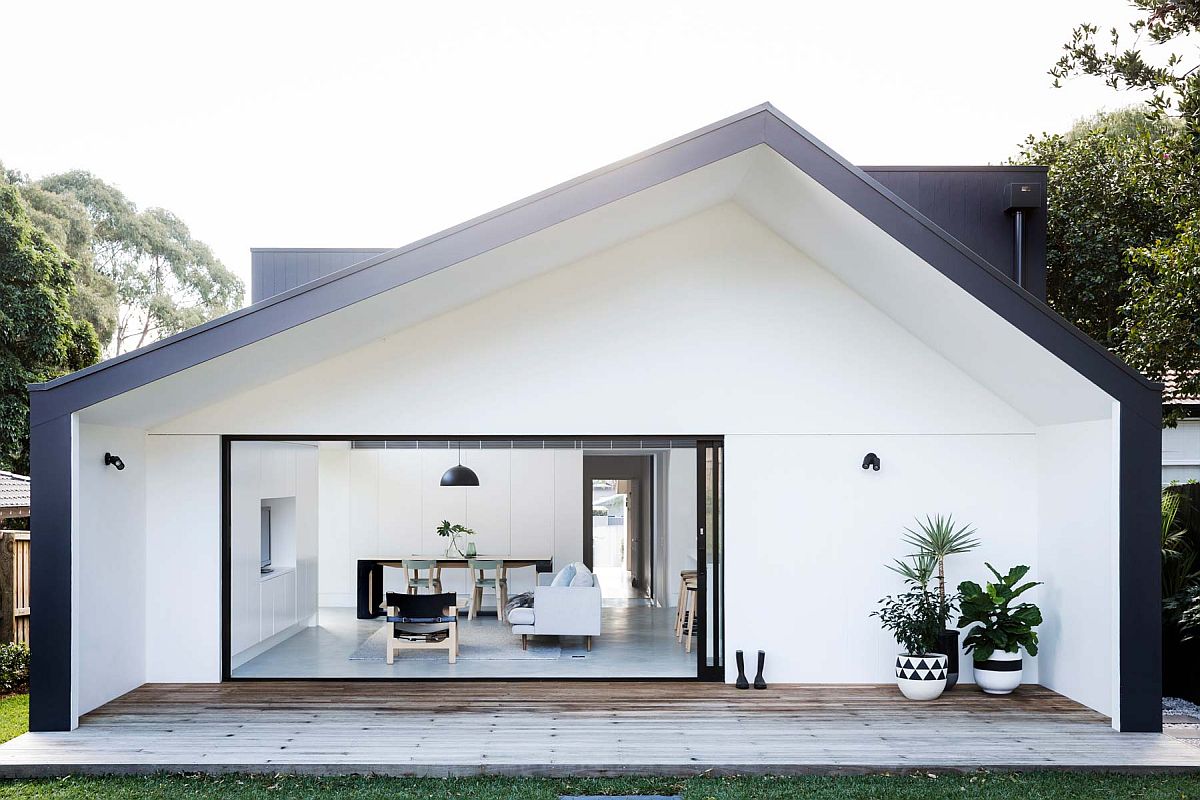 Designed by Studio Prineas, the new rear addition contains the living area, kitchen and dining space in an airy, double-height interior where one area flows into the next. Bright colors here are almost completely absent with white shaping the gorgeous, monochromatic backdrop. Pendant lights, window frames and trims in black along with kitchen appliances usher in some much needed visual contrast and even anchor the generous space.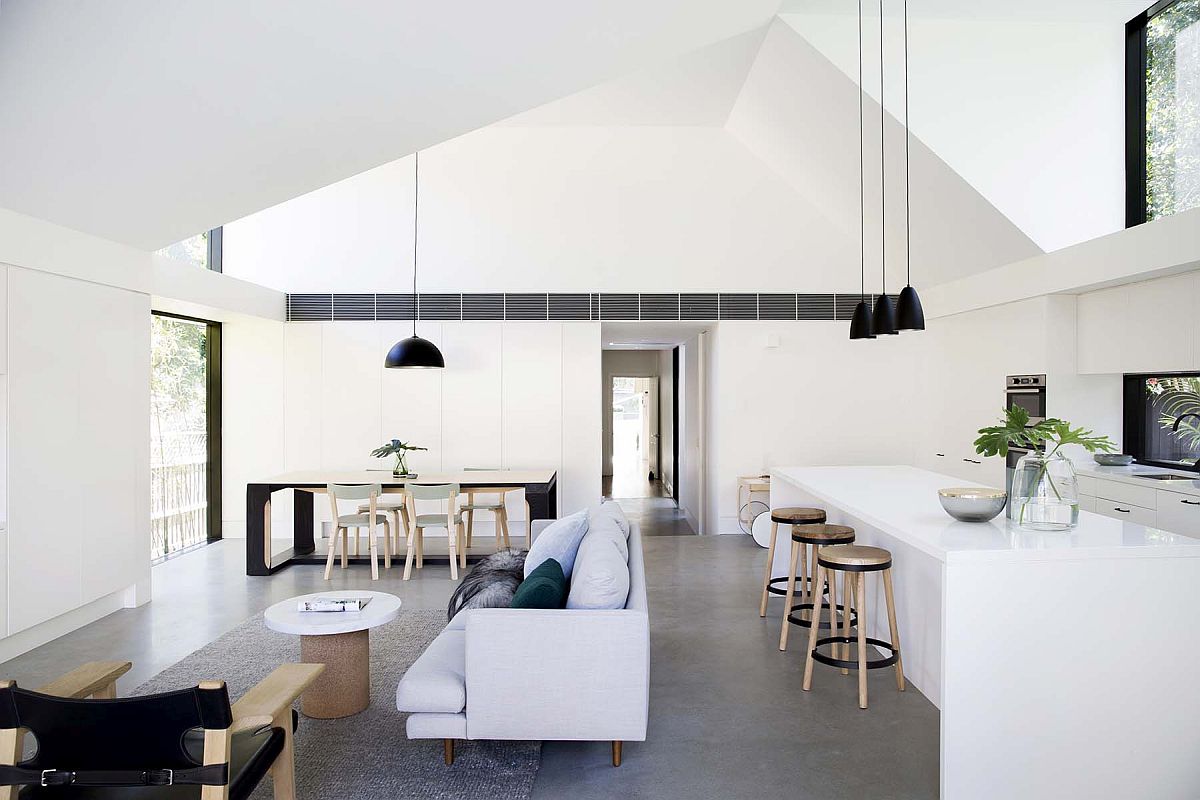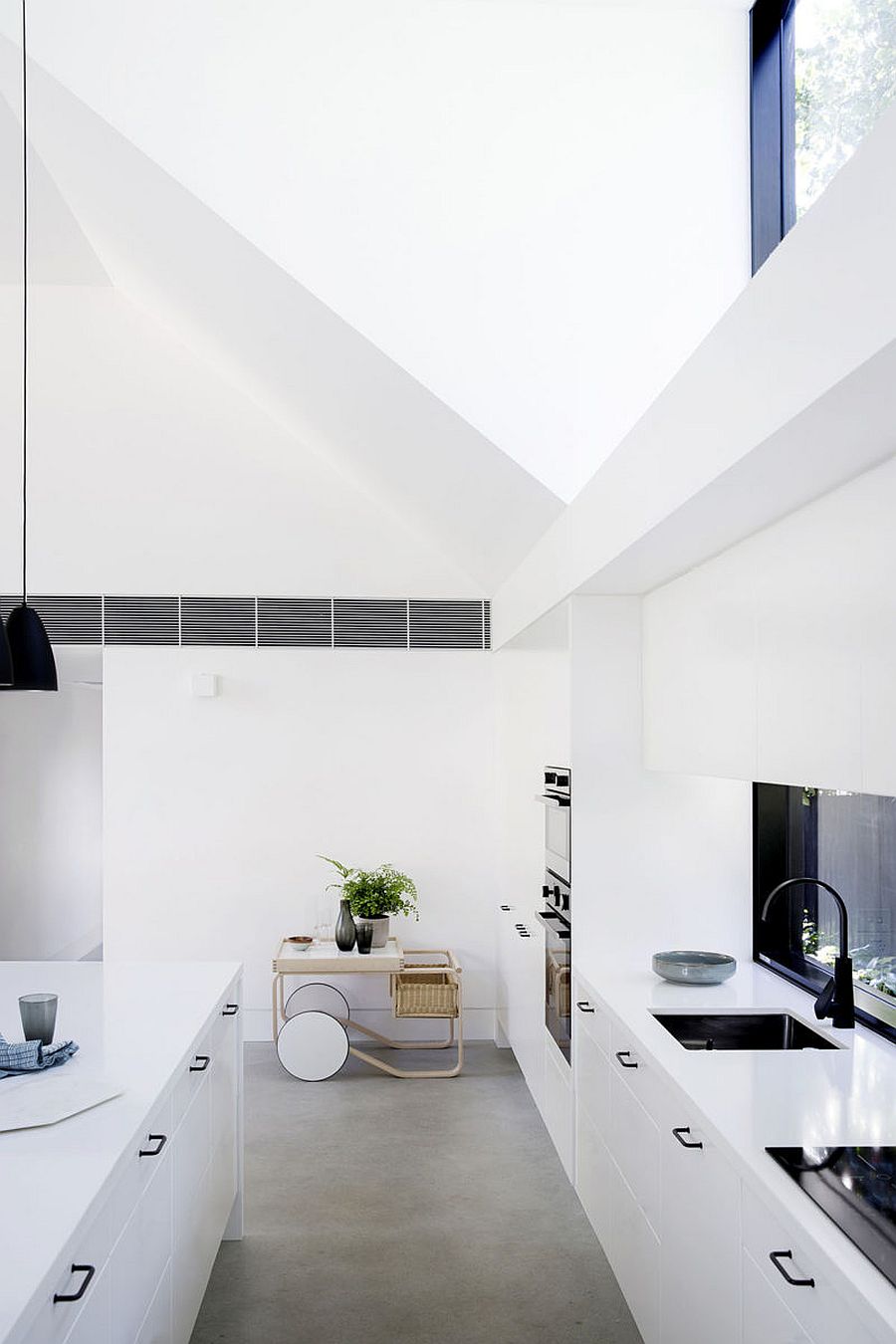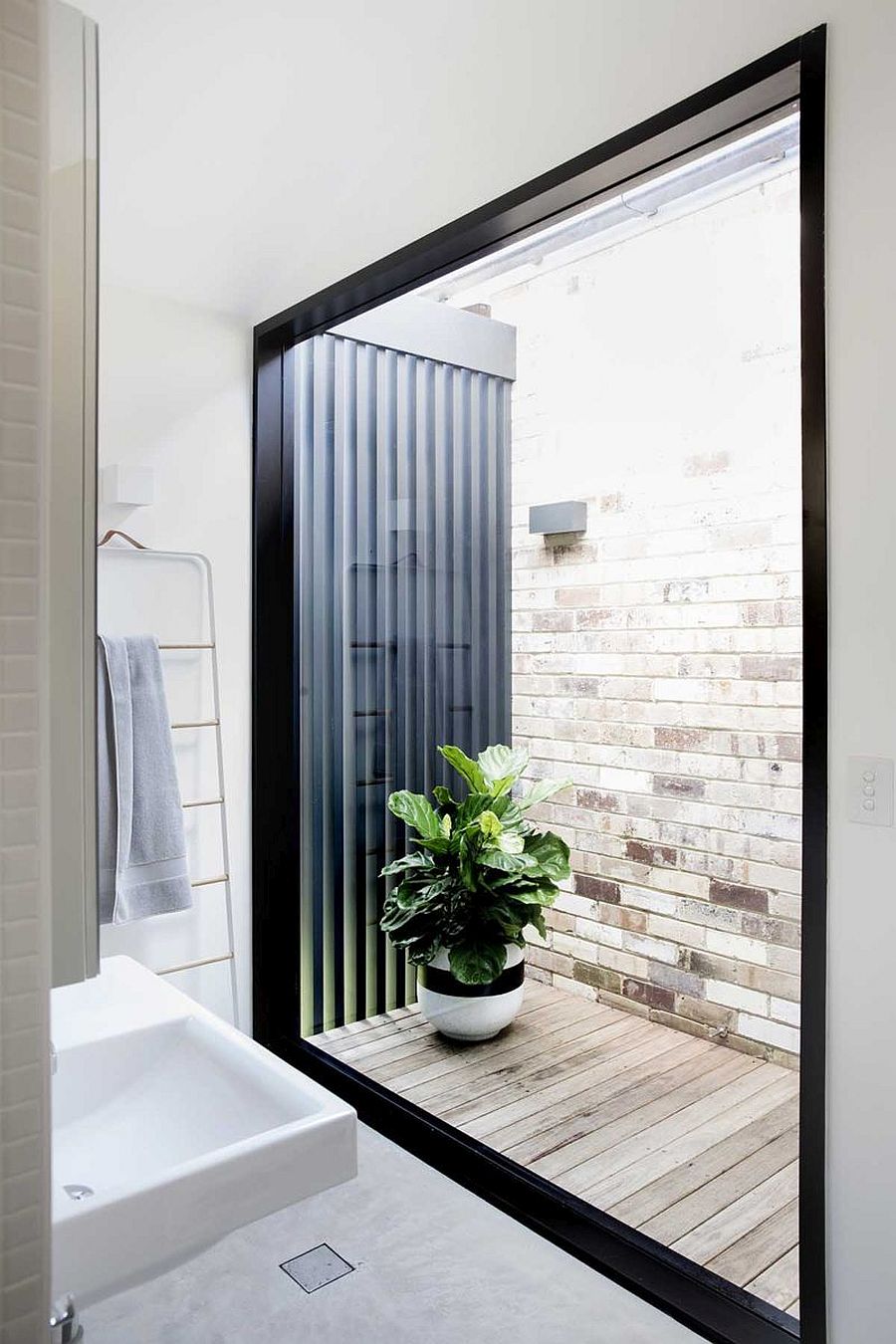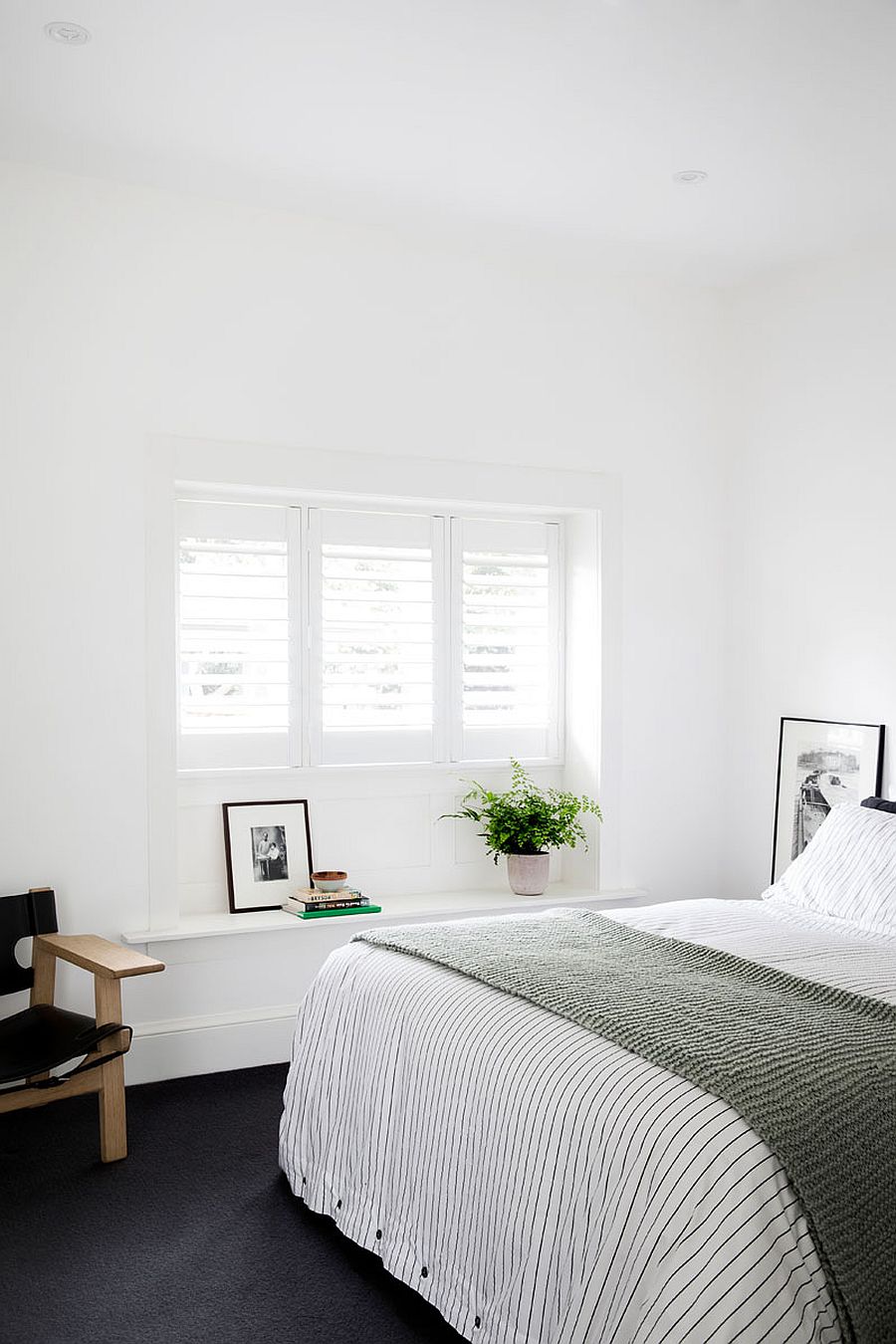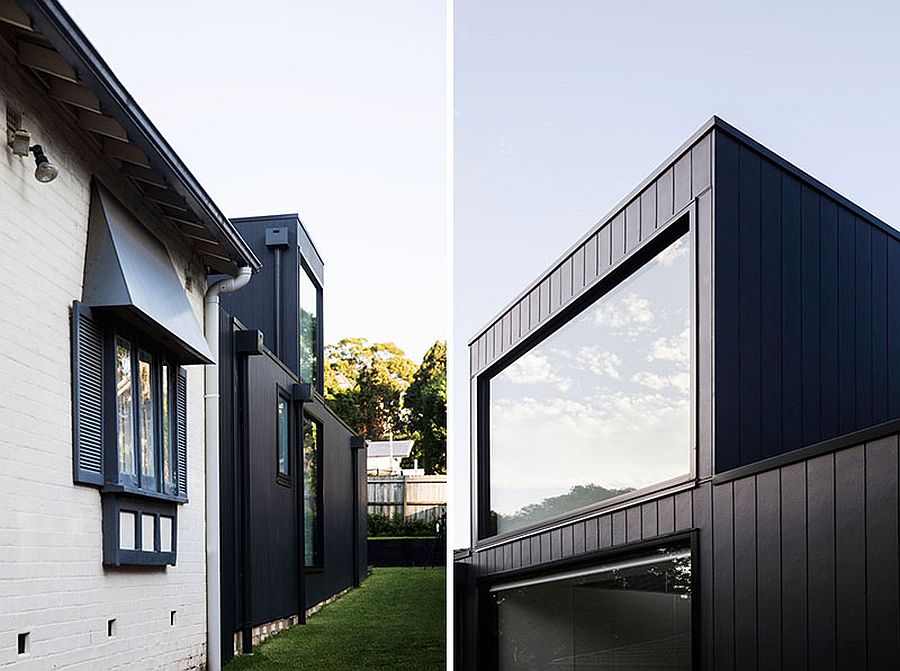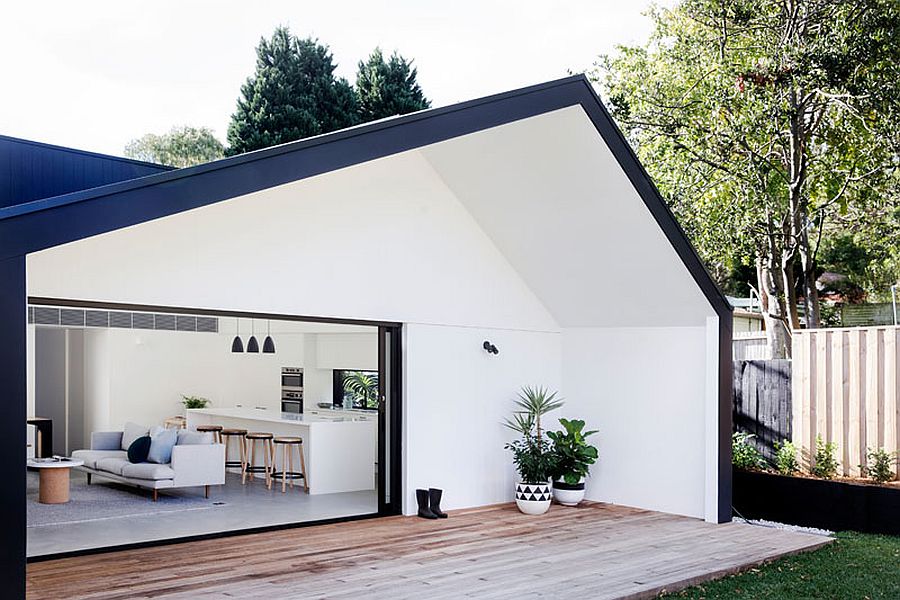 The bedrooms and bathrooms are no different as they are also completely clad in white and a flood of natural light illuminates every room during daytime. Connecting the old house with the outdoors, rearranging the living areas and giving the family a whole new social zone, this shed-like rear addition is one that manages to achieve a whole lot even while it tucks neatly into the landscape. [Photography: Chris Warnes]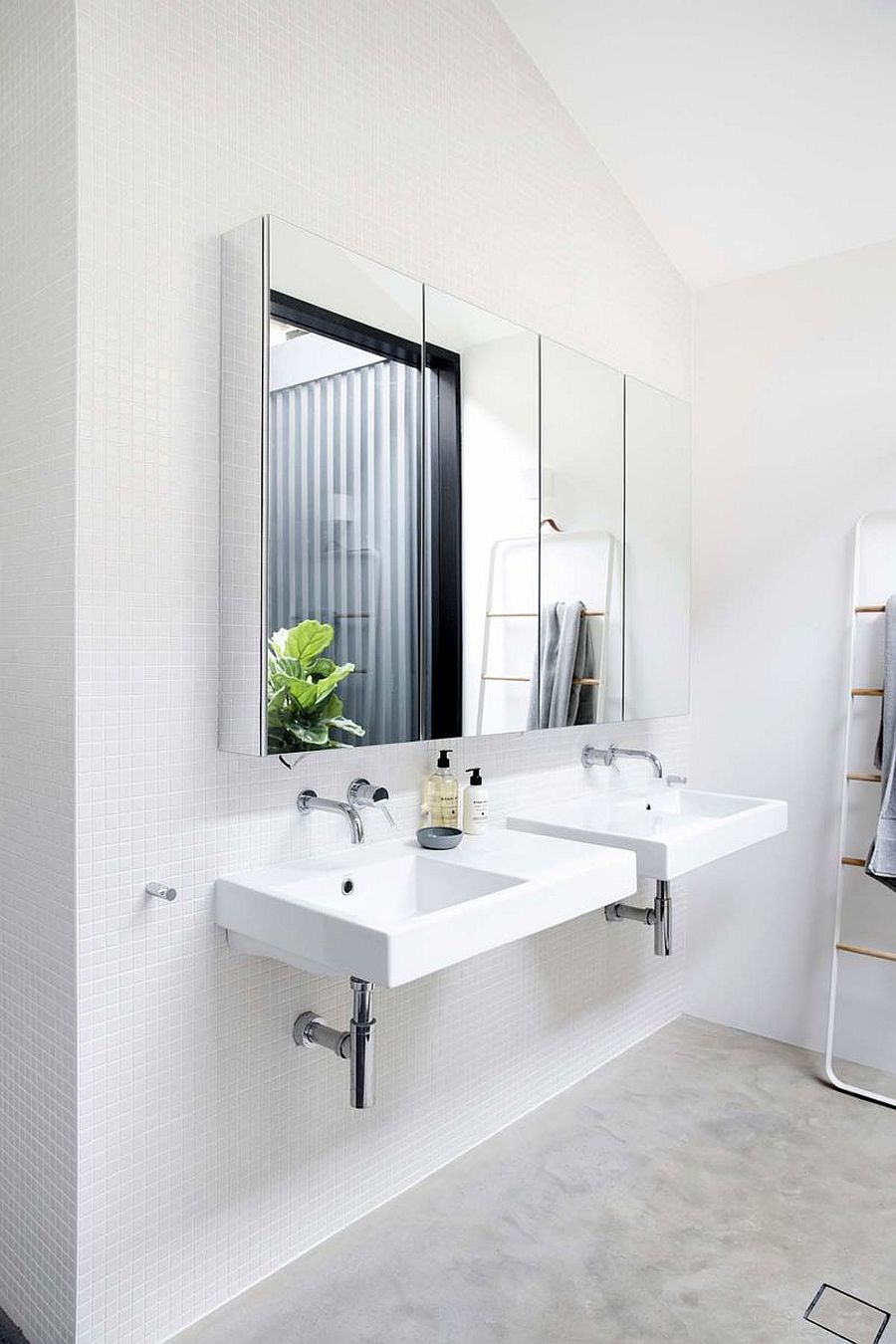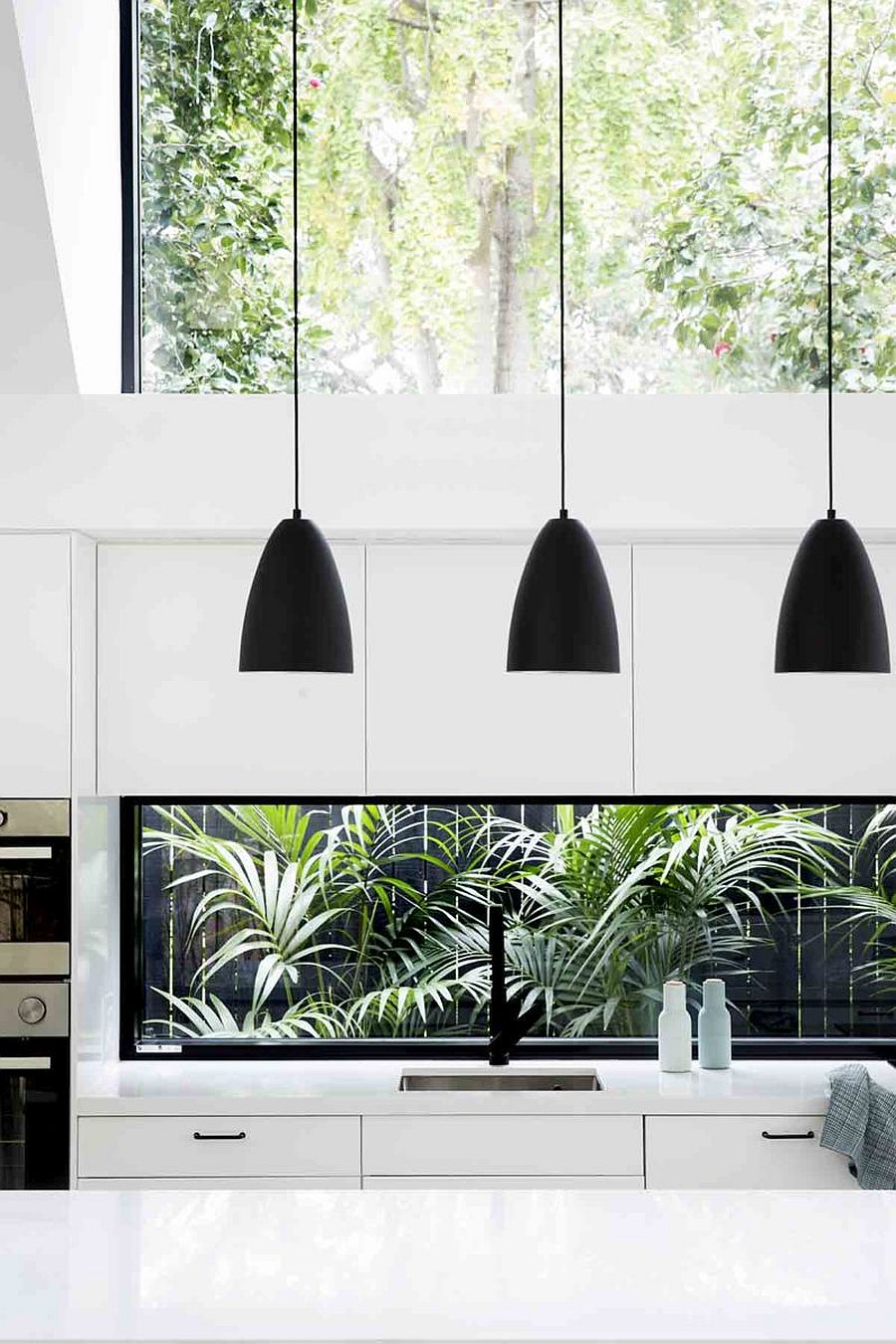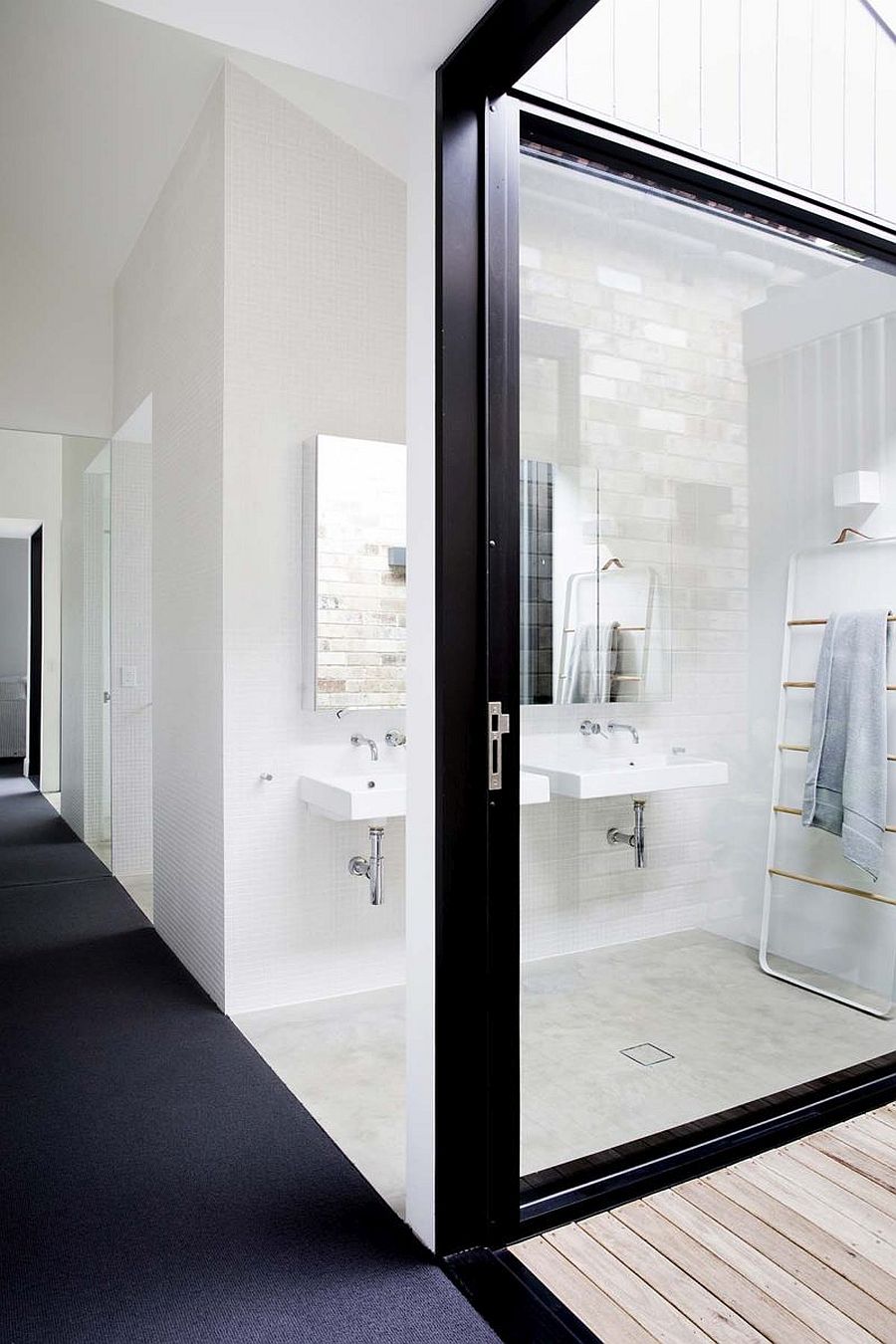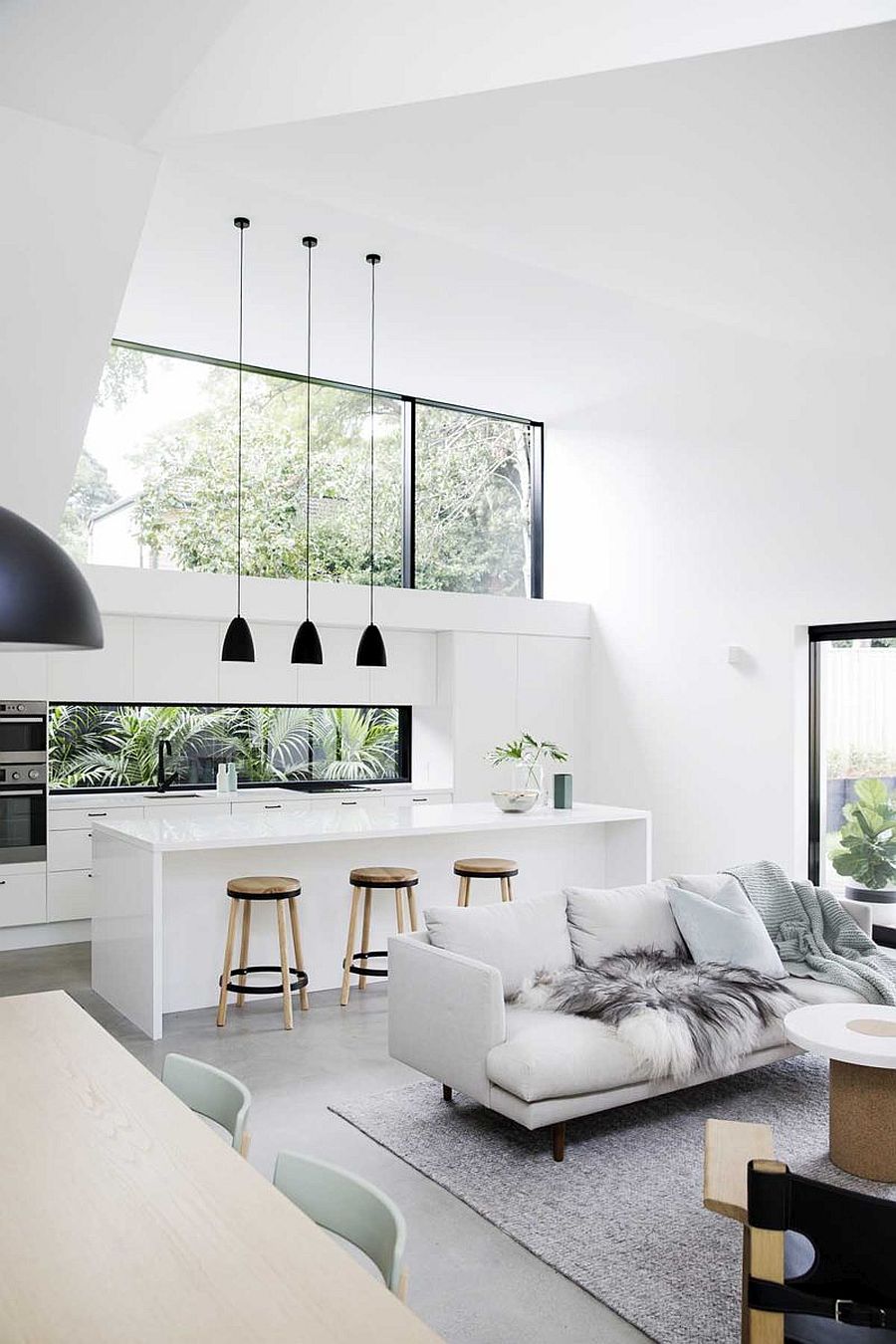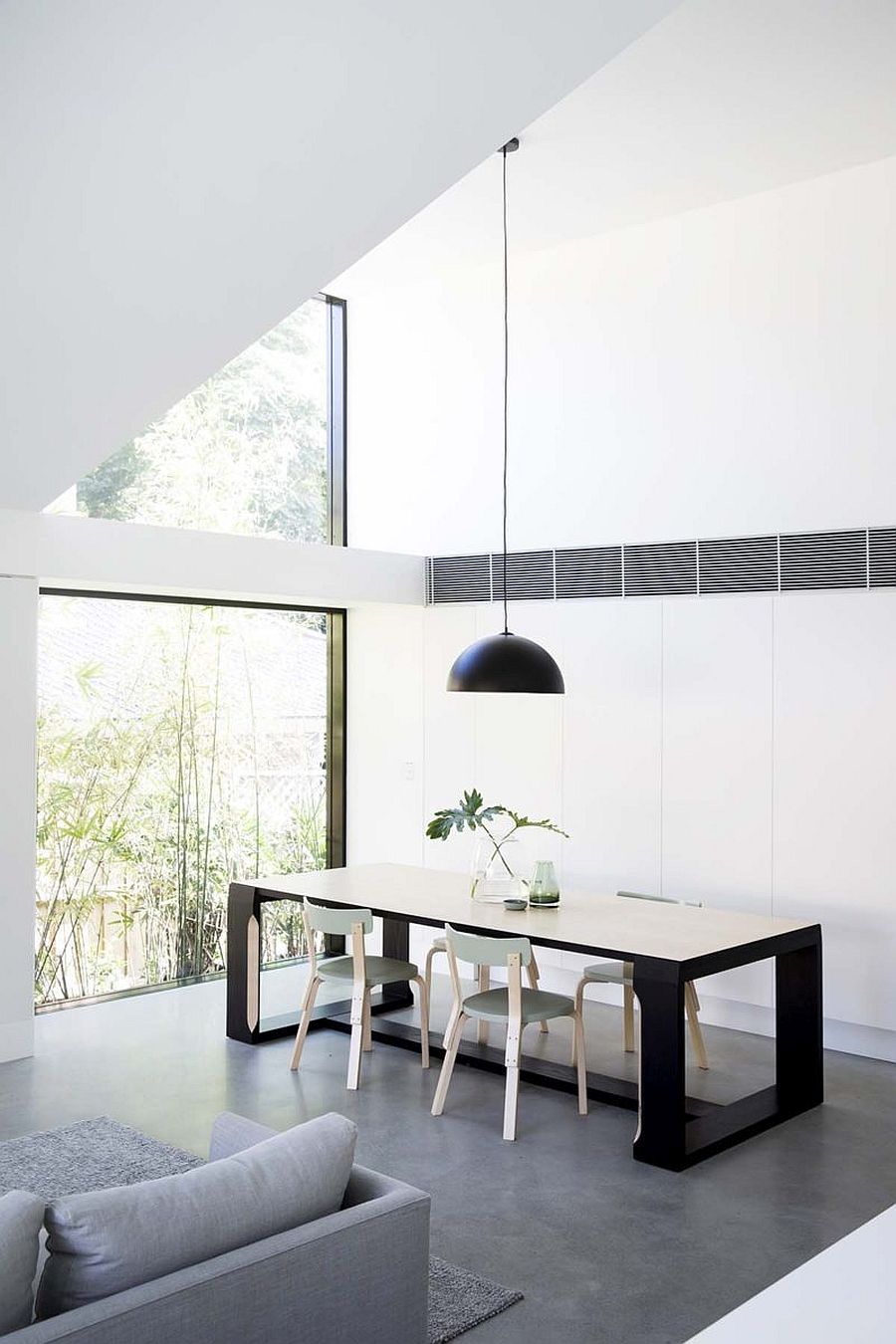 Liked the story? Share it with friends.