It's garland season, folks, and regardless of your budget, it's easy to add some festive trim to your home for the holidays. Whether you're looking to impress with fresh greenery, or you simply want to use some leftover craft supplies to whip up a DIY garland in about an hour, you'll find what you're looking for in the projects that follow. Check them out, and remember, there is no limit to your creativity when it comes to holiday crafts!
Fresh Greenery
Let's begin with fresh garlands, because there's nothing like a beautiful display of greenery (and the fragrances that accompany that display)! This DIY Magnolia Garland from DIY Network is affordable and chic. With a little patience and some green paddle wire, you can create a charming holiday statement: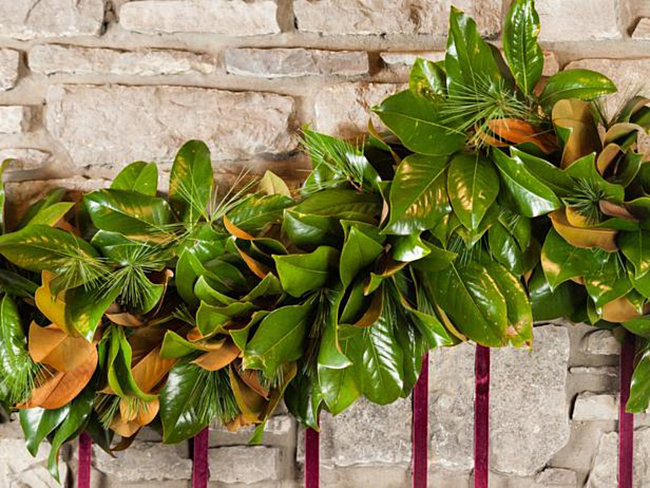 Looking for an easy solution using the greenery right outside your door? Check out Gardenista's Easy Holiday Garden tutorial by Alexa Hotz, complete with a helpful instructional video!
If you're willing to spend some time combining fresh greenery with colorful produce, this Winter Fruit and Greenery Garland from Camille Styles is so worth the effort! It's hard to imagine a more charming, lush statement for the holidays.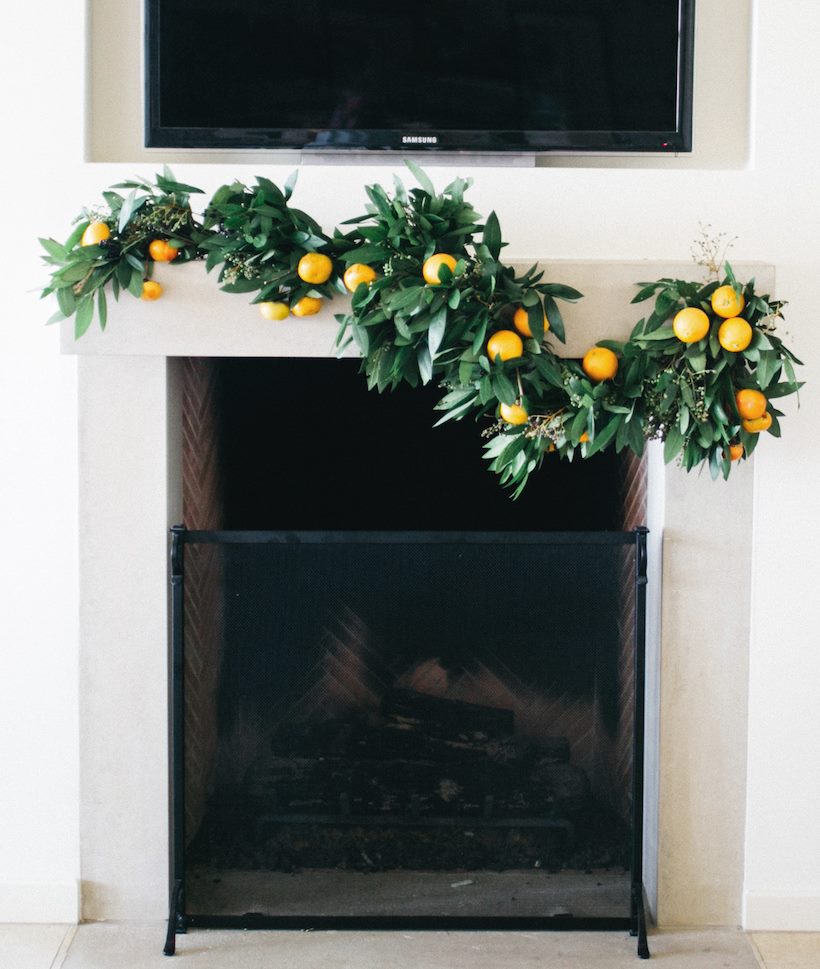 For a fresh garland that you only have to buy once, turn to preserved boxwood. That's right, it's actual freeze-dried boxwood! How's that for no-maintenance greenery?! West Elm's Boxwood Garland is definitely worth the investment: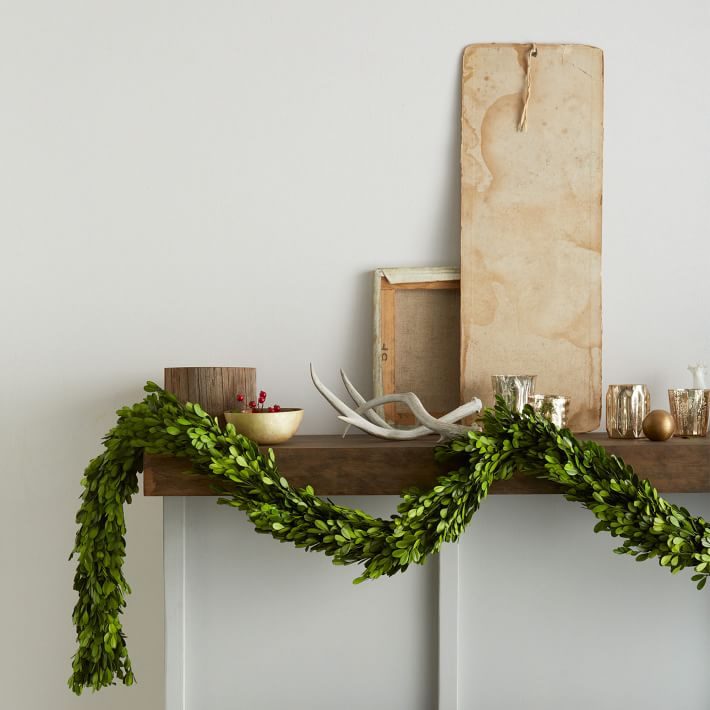 We know…pine cones aren't fresh greenery! But they are the product of fresh greenery, so we're including them in this section. HGTV's DIY Holiday Pinecone Garland adds a rustic touch as you decorate for winter, especially when draped over the mantel! Bonus points if you dip the pinecones in paint for a snow-kissed effect: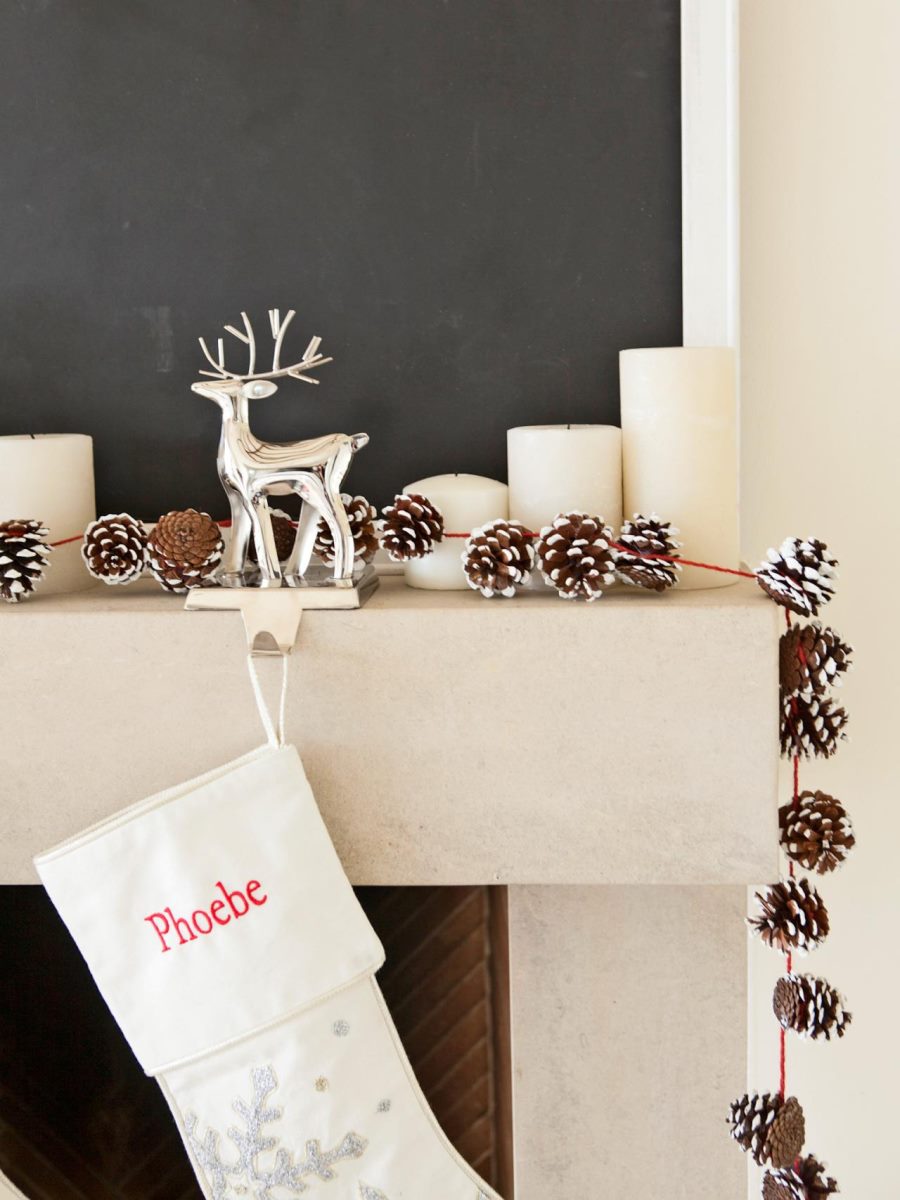 Tasseled Trim
Let's talk about tassels. They instantly create an air of festivity, and since they're in style (in a major way) this season, it's easy to incorporate them into your holiday decor. Try a non-traditional approach with this Mini Neon Tassel Garland from the Oh Happy Day Shop. And while you're visiting this online party boutique, check out their wide selection of garlands, from festive festooning to fan bunting options!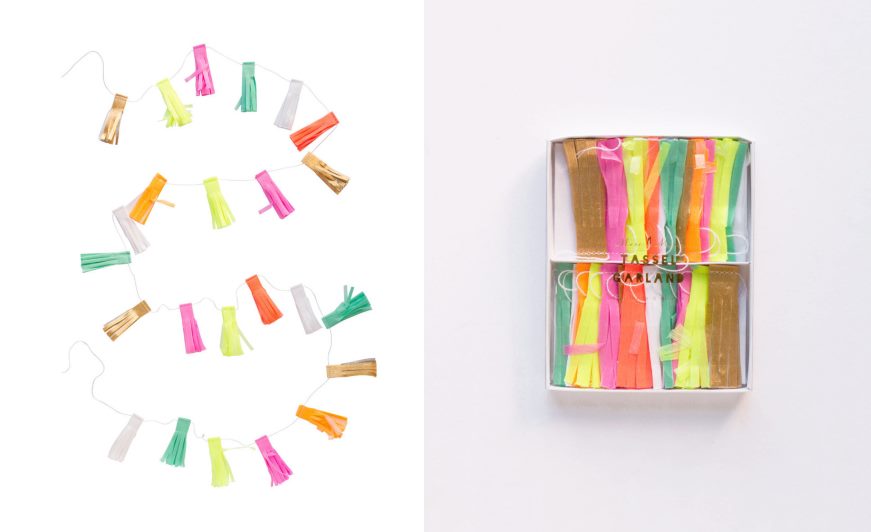 We are seriously inspired by this tassel garland from CONFETTISYSTEM. The overflowing, decadent vibe is hard not to love, especially when metallics are involved! [featured at Camille Styles]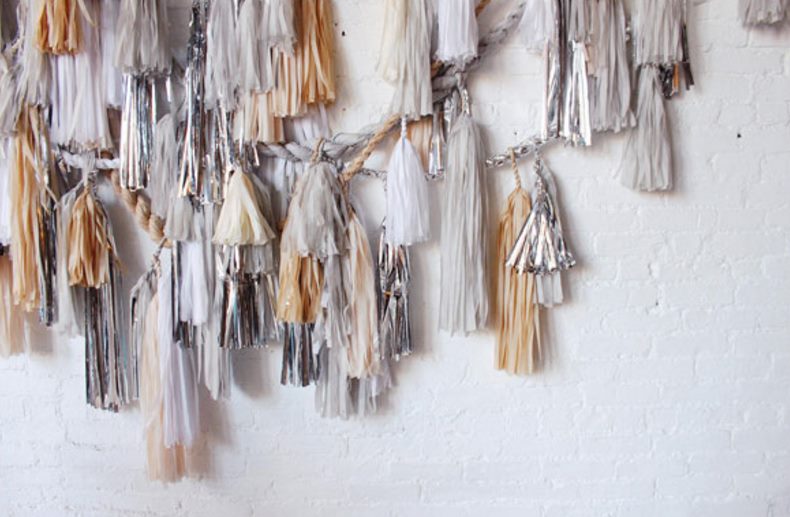 For a fresh, clean take on the tassel garland, try using wool, yarn and ceramic beads instead of tissue paper. Makers Society will show you how: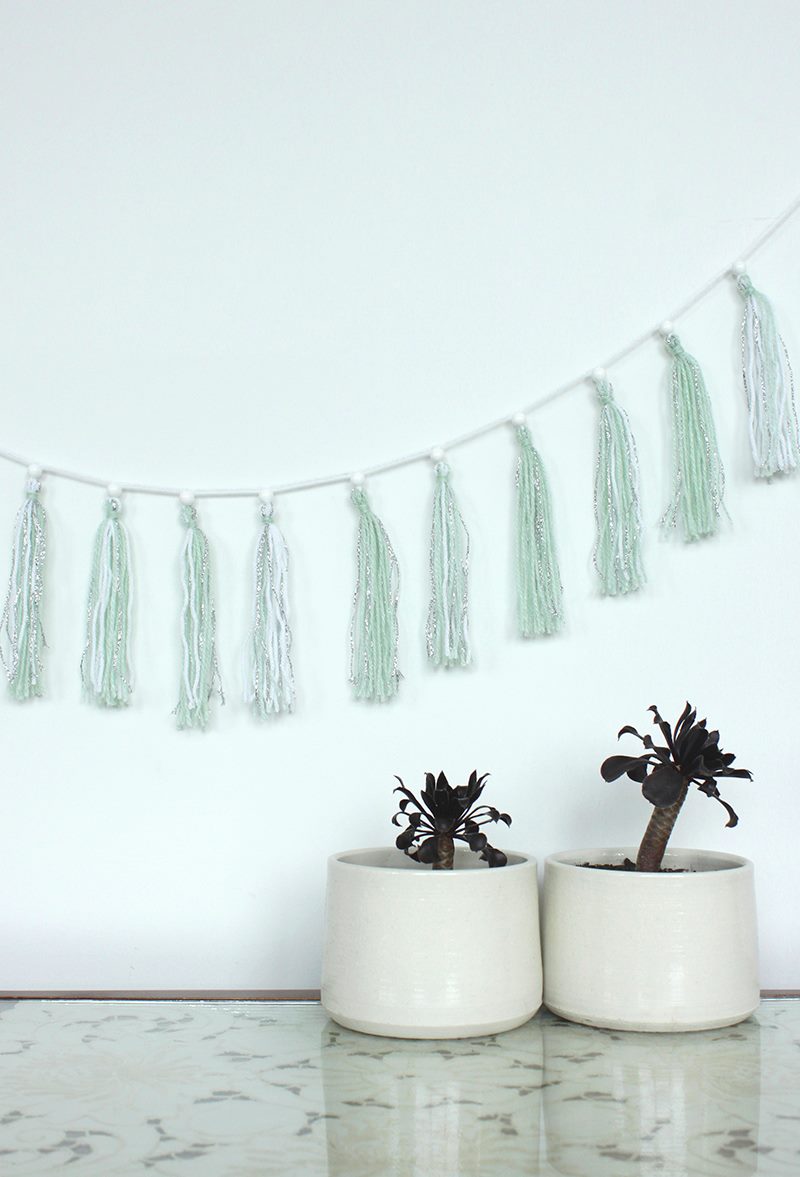 Acrylic wool, metallic thread and brass bells are the materials of choice for the Bell & Tassel Garland from Anthropologie. We're loving the Boho chic look!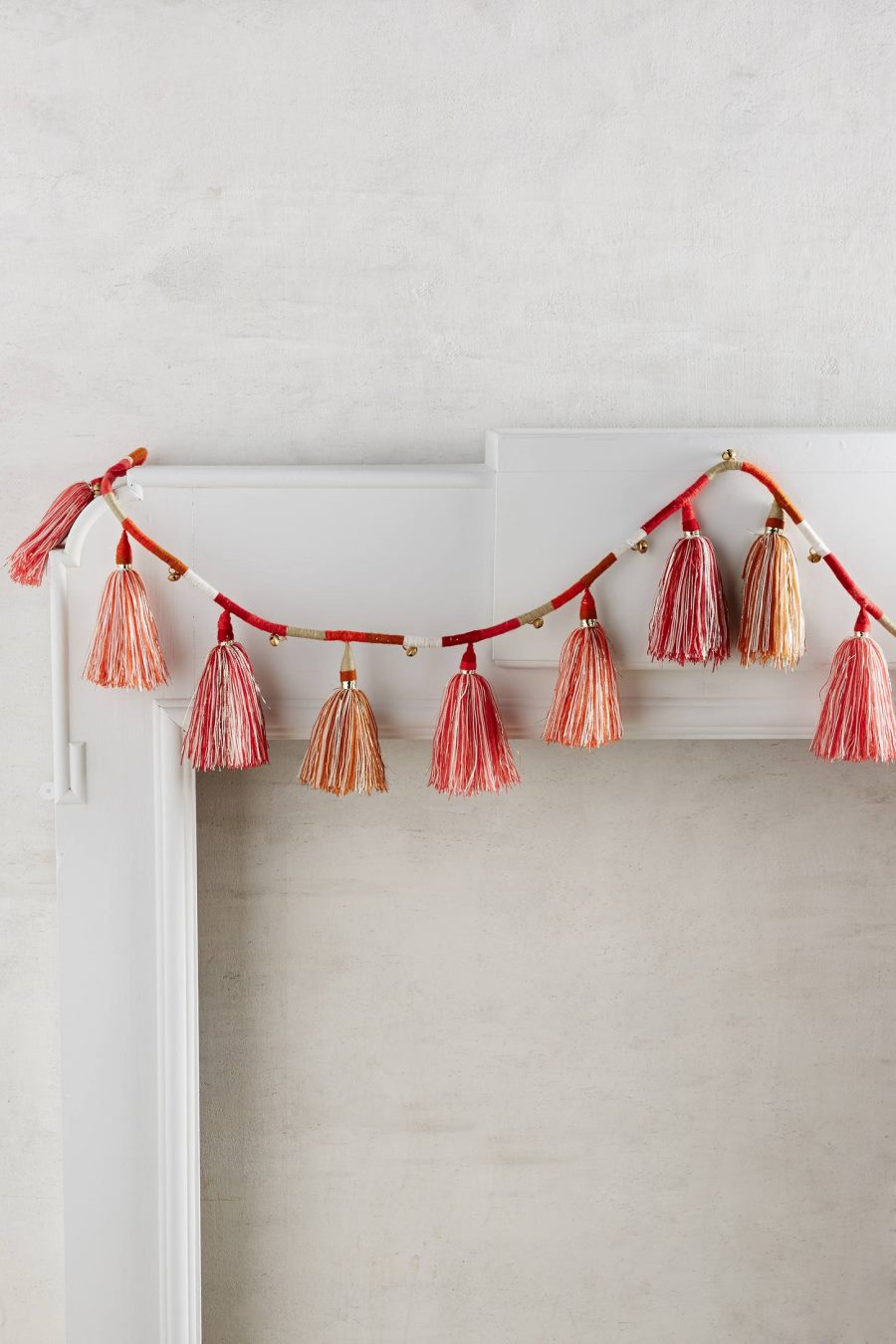 Paper and Felt
We now move on to felt and paper garlands, beginning with the paper! There's nothing like a good dot garland, and layering and grouping a variety of them creates a fresh take on the concept. More fabulous photos at Design Love Fest.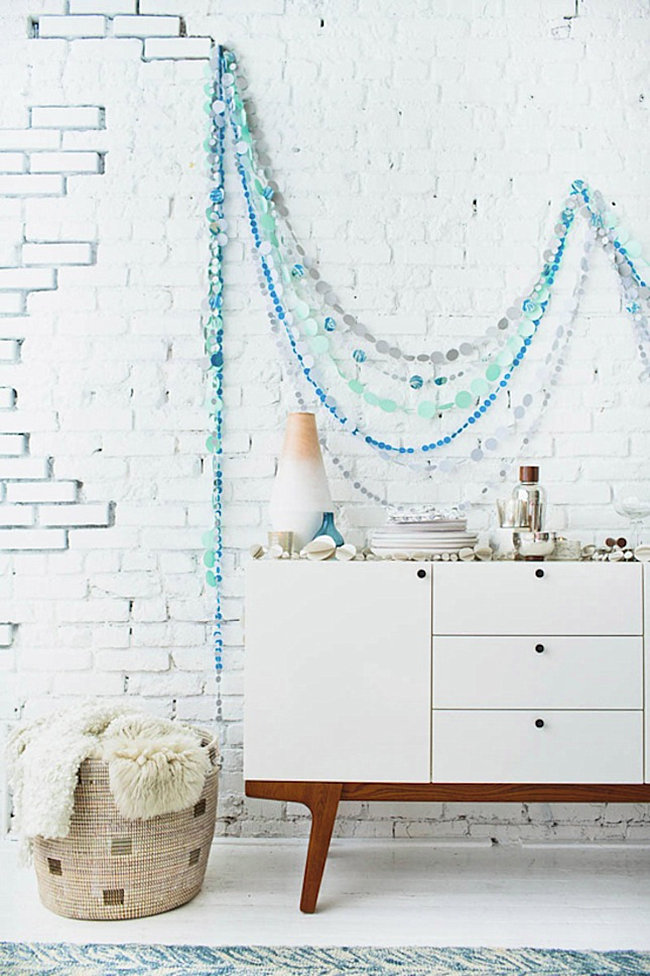 For a garland that drapes from the ceiling down to the floor, try this Zig Zag Garland tutorial from Oh Happy Day. It's easy to make from cardstock, and the result is a playful, dramatic statement that sets a festive tone for the holidays.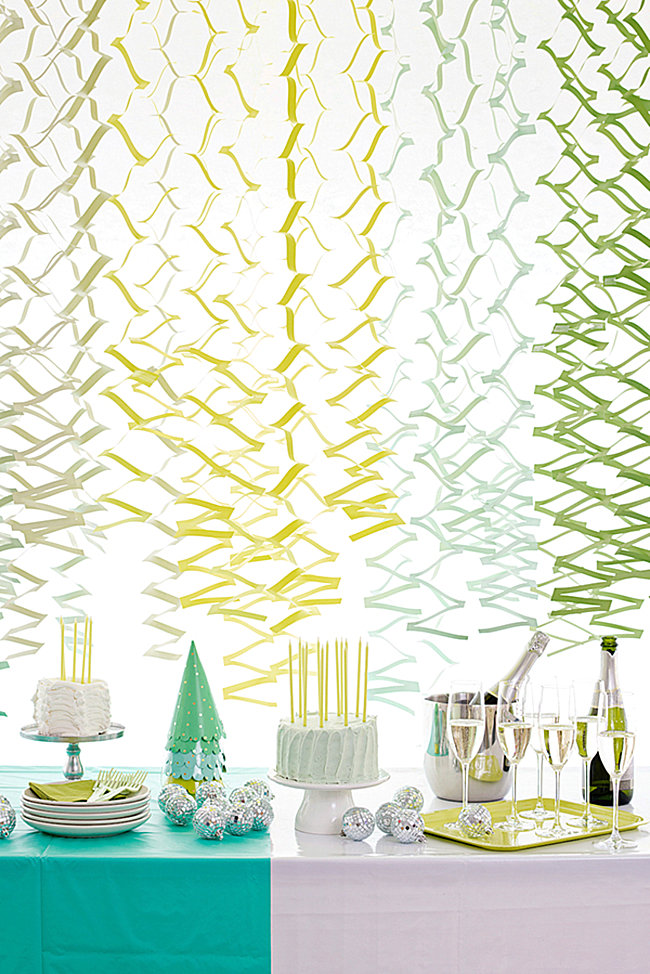 The Land of Nod offers some delightful garland options that are fit for grown-ups as well as kids. The Snowflake Garland below is crafted from wool felt: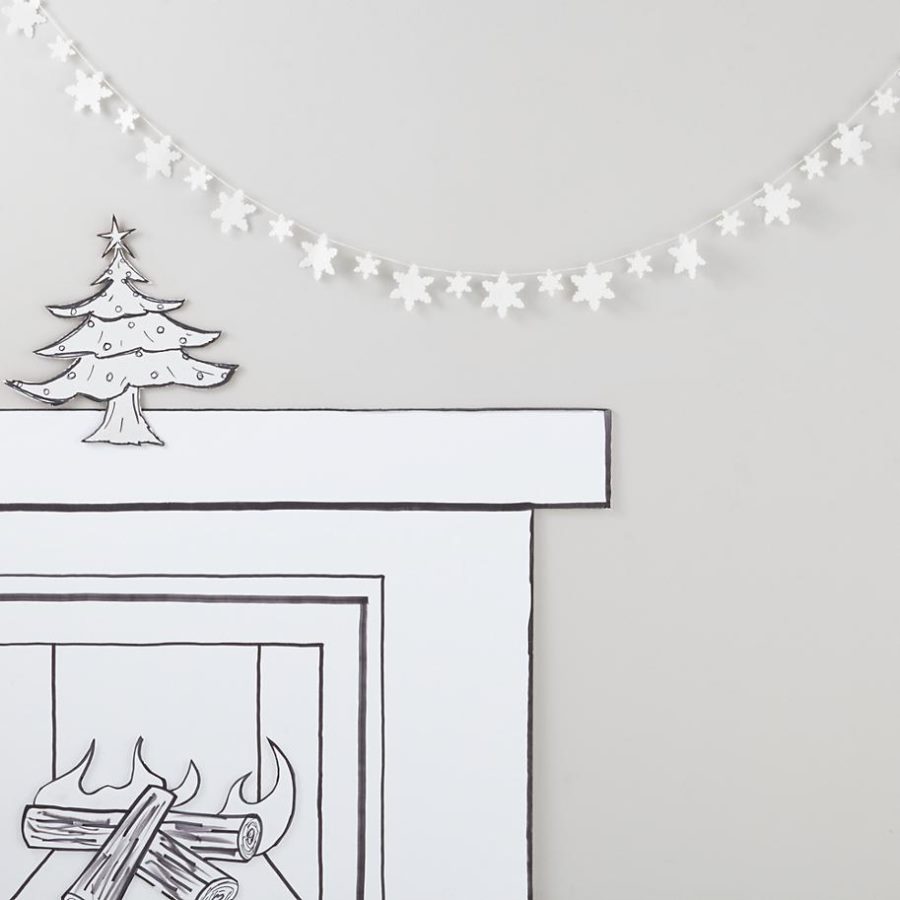 It's always fun to take an unexpected approach when it comes to holiday decor, and this Modern Facet Garland dazzles with bold shapes and bright colors: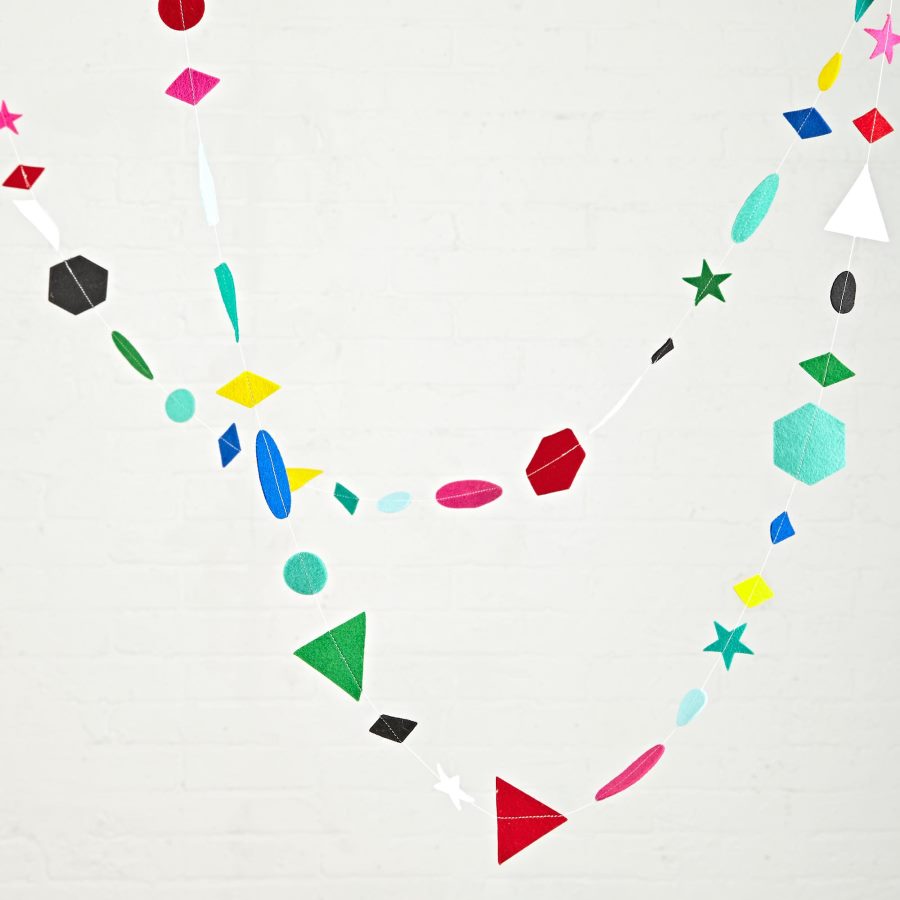 This High Beam Garland from The Land of Nod illustrates the power of wool felt in neutral tones. The perfect holiday statement for the mantel (or over the dining room table)!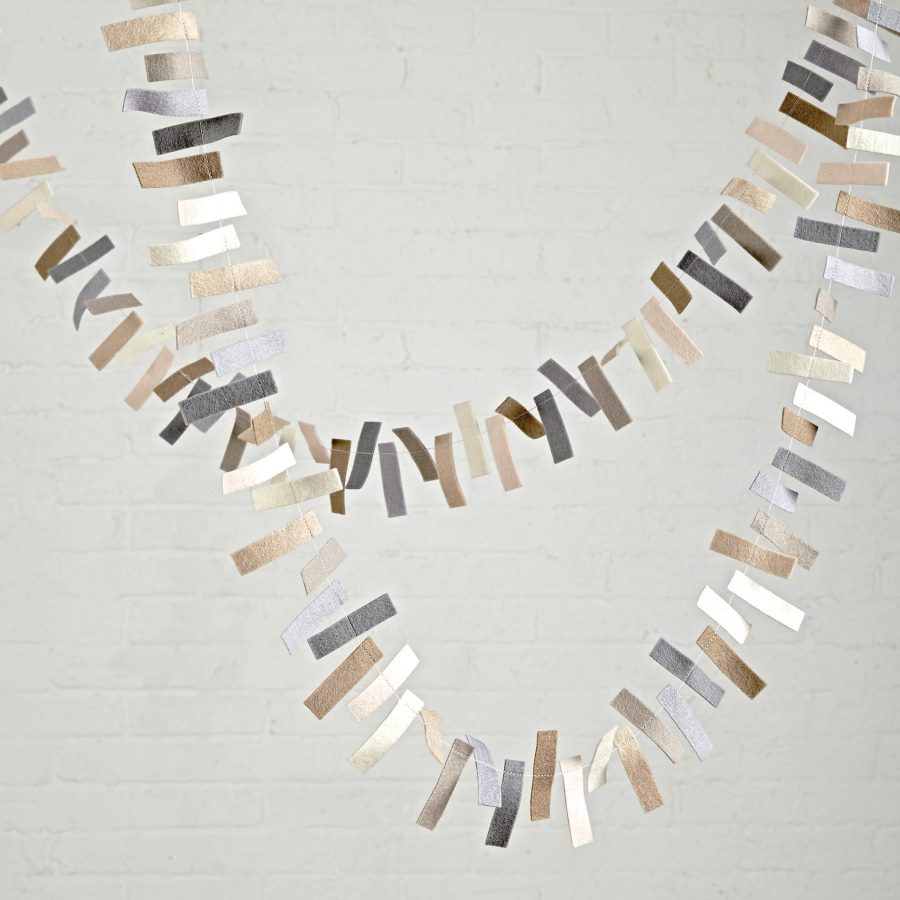 West Elm is known for their felt holiday decor, and their garlands create a warm, joyful vibe for the season. Throw in a little magic in the form of candy stripes, and you have some truly delicious decor! Check out this Striped Pom Pom Garland, crafted from hand-felted wool: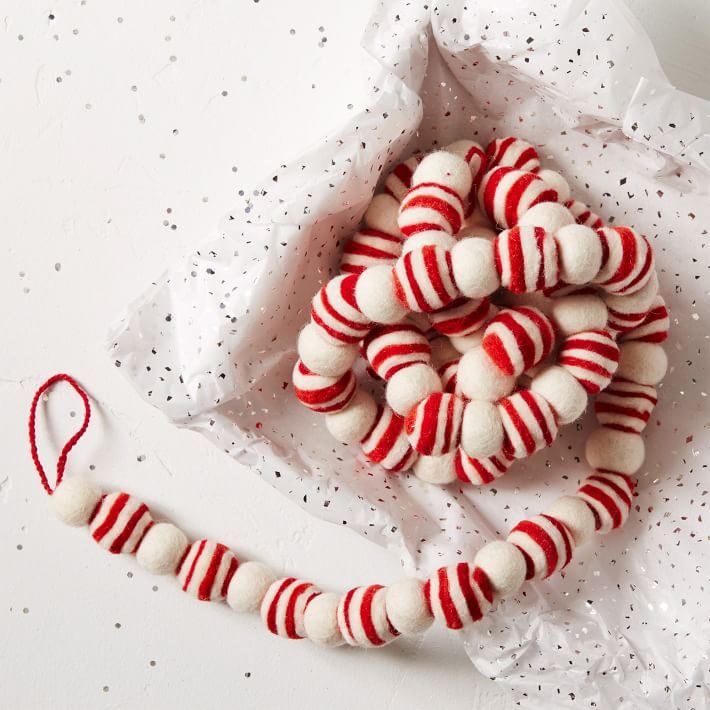 Creative Solutions
We begin the last section of today's post with a creative use for ribbon. Who knew that glittery ribbon and tacky glue could make such a big statement?! Double-sided tape also works as an adhesive for this project. Check out all the details at Anastasia Marie: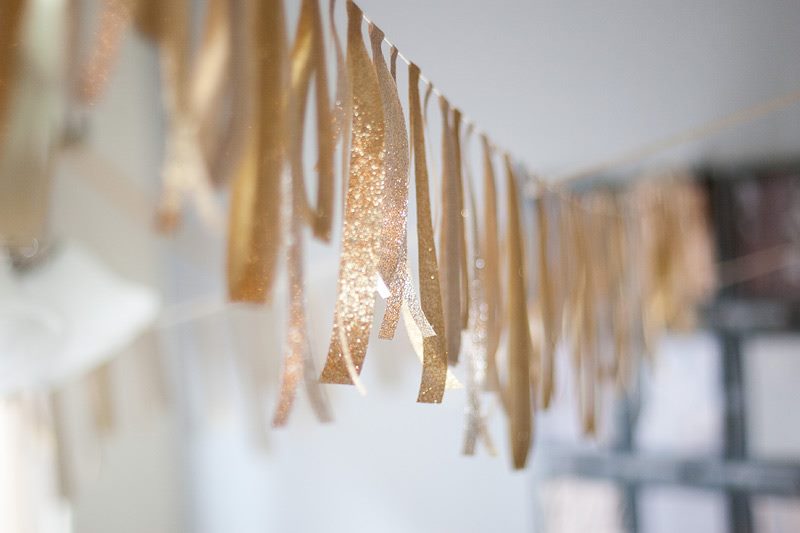 If you need to add light to your mantel, try combining garland decor with illumination for a functional piece that has the look of winter branches! West Elm's LED Garland in Ivory is a warm, inviting addition to the holiday home: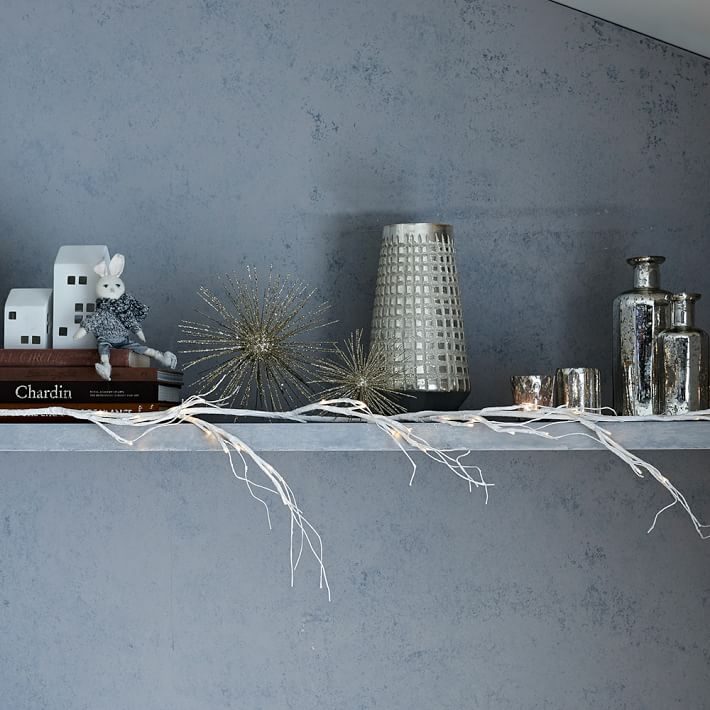 When it comes to garlands, sometimes going with a dash of the unexpected is best. Would you make a garland out of gumballs? We're loving the retro-modern effect in this photo from Studio DIY. And those free printable gift tags that surround the garland are definitely worth checking out!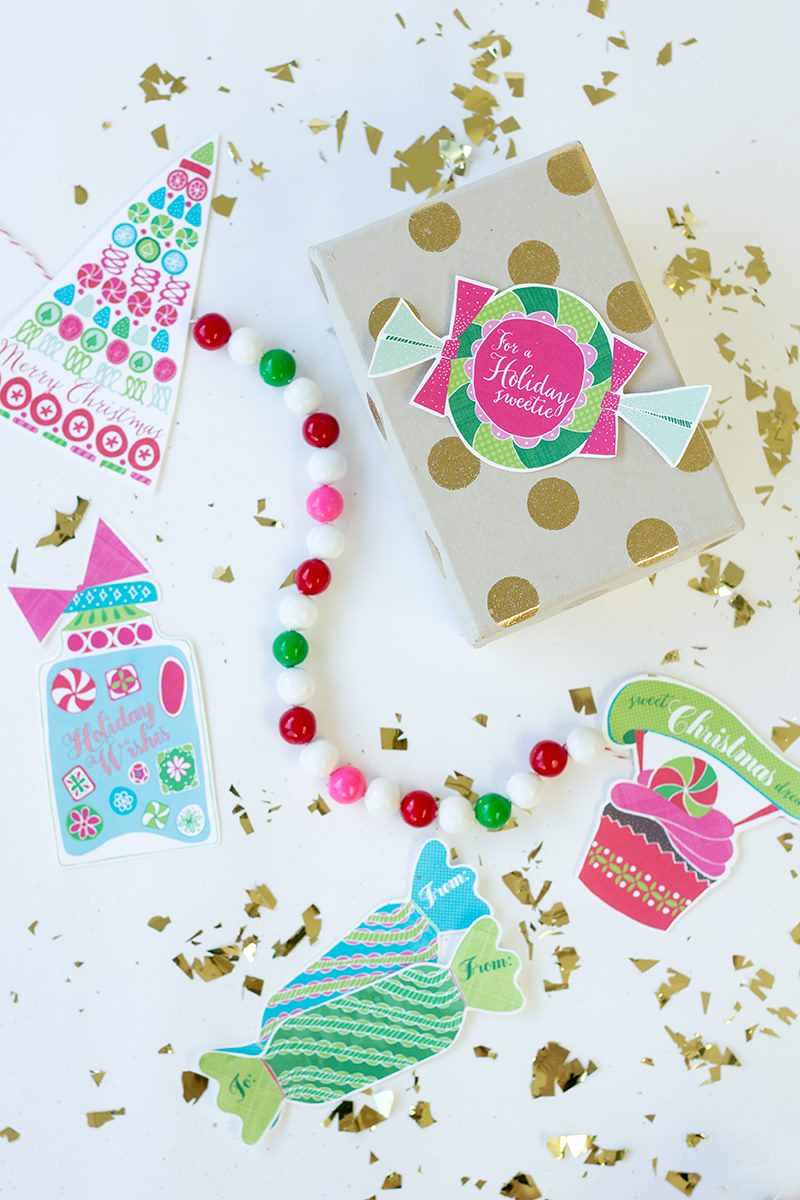 Warm and fuzzy accents are one of today's top trends. Sheepskin throws and faux fur pillows line the shelves of top retailers, so why not bring a little bit of the textured fun home in the form of a garland? Anthropologie's Alpine Pom Garland is crafted from polyester and acrylic to create furry bundles of goodness on a delicate rope. Isn't it cozy?!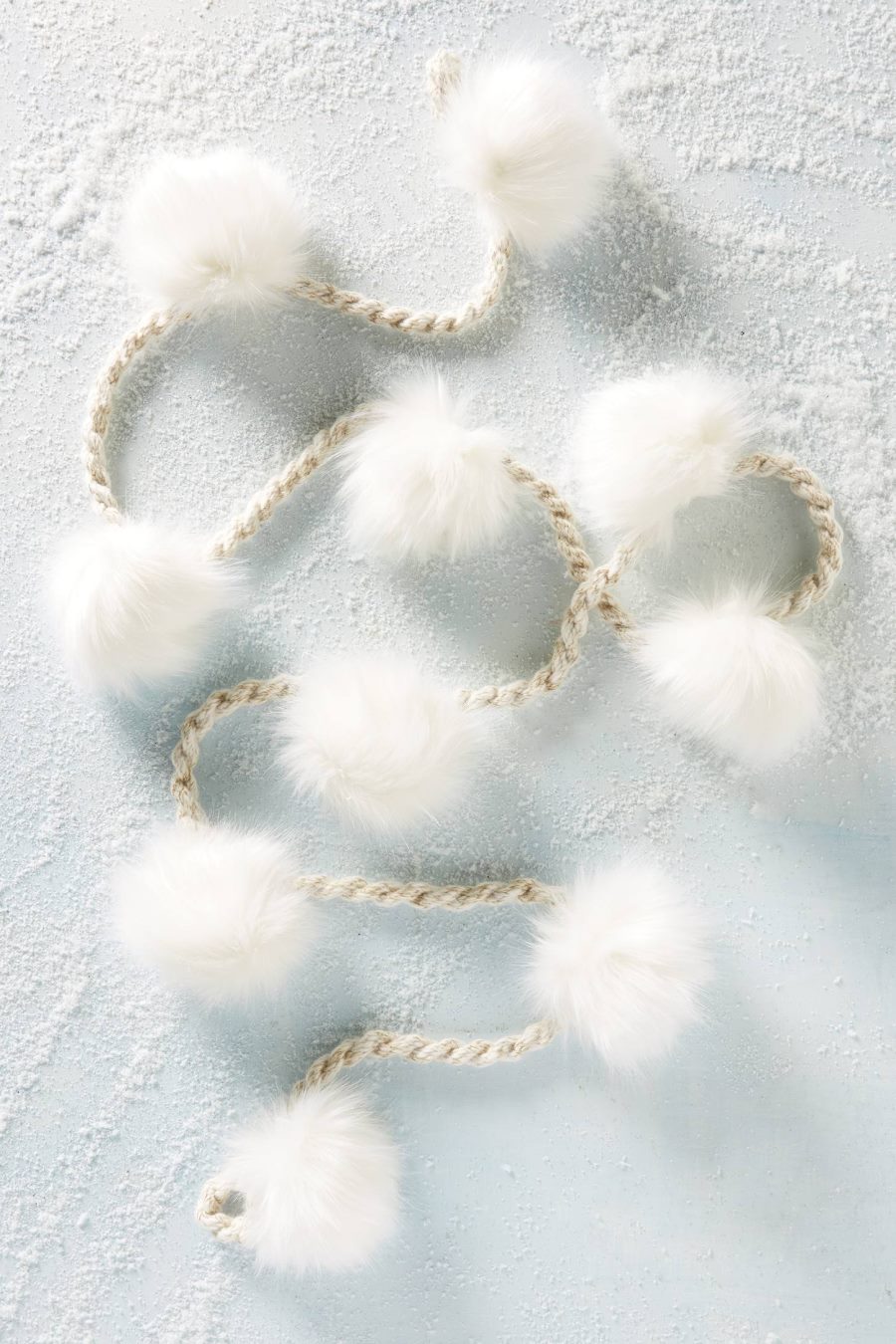 Last but not least, we feature a garland that pulls double duty as an advent calendar! While DIY garlands and advent calendars are big this season, there's no shame in purchasing 2-for-1 decor, especially if you're short on time. West Elm has you covered with their Mittens Advent Garland. All you have to do is fill those little mittens with little treats!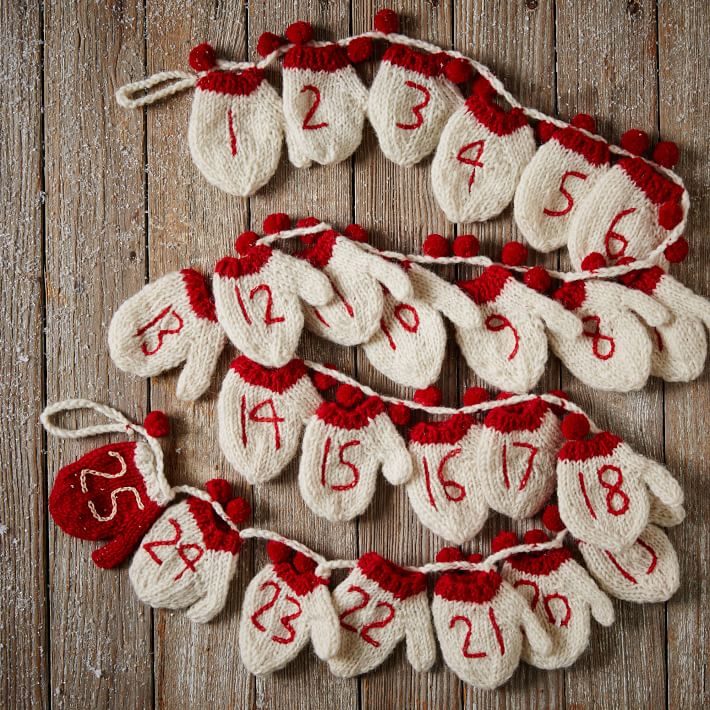 Now it's your turn! Tell us about your favorite garland in today's post by leaving a comment below…