A coffee table is a central piece in any living room and can help you express your aesthetic. Moreover, a stylish coffee table is ideal for displaying showpieces that fit your style. In addition, this piece can provide you with storage space for magazines, TV remotes, coasters, and more.
If choosing the right coffee table for your individual needs seems challenging, we have you covered. We've curated a list of the most popular coffee tables under $150. Beyond being versatile and stylish, they will fit a tight budget.
Soho Coffee Table
This sophisticated coffee table will perfectly fit your living room if you prefer a minimalist and refined aesthetic. The combination of glass and a marble finish will complement the space while providing sufficient storage for magazines. Moreover, the compact design is ideal for small living rooms that could use a personal touch.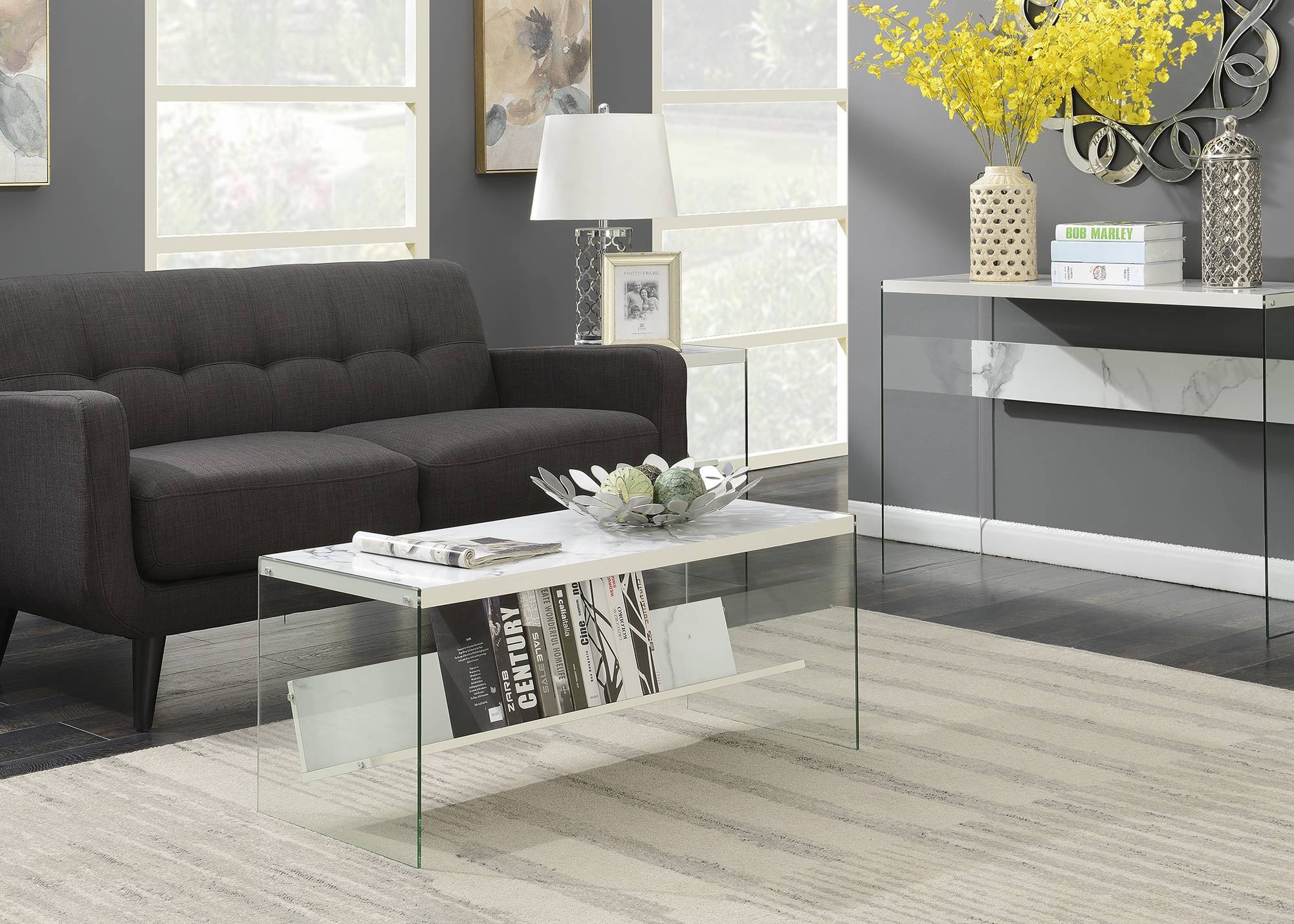 Heywood Retro Coffee Table
The Heywood coffee table features a dark oak surface and hairpin legs, with a minimalist design that doesn't overwhelm the space. The compact design is ideal for small and medium living rooms with a sophisticated feel.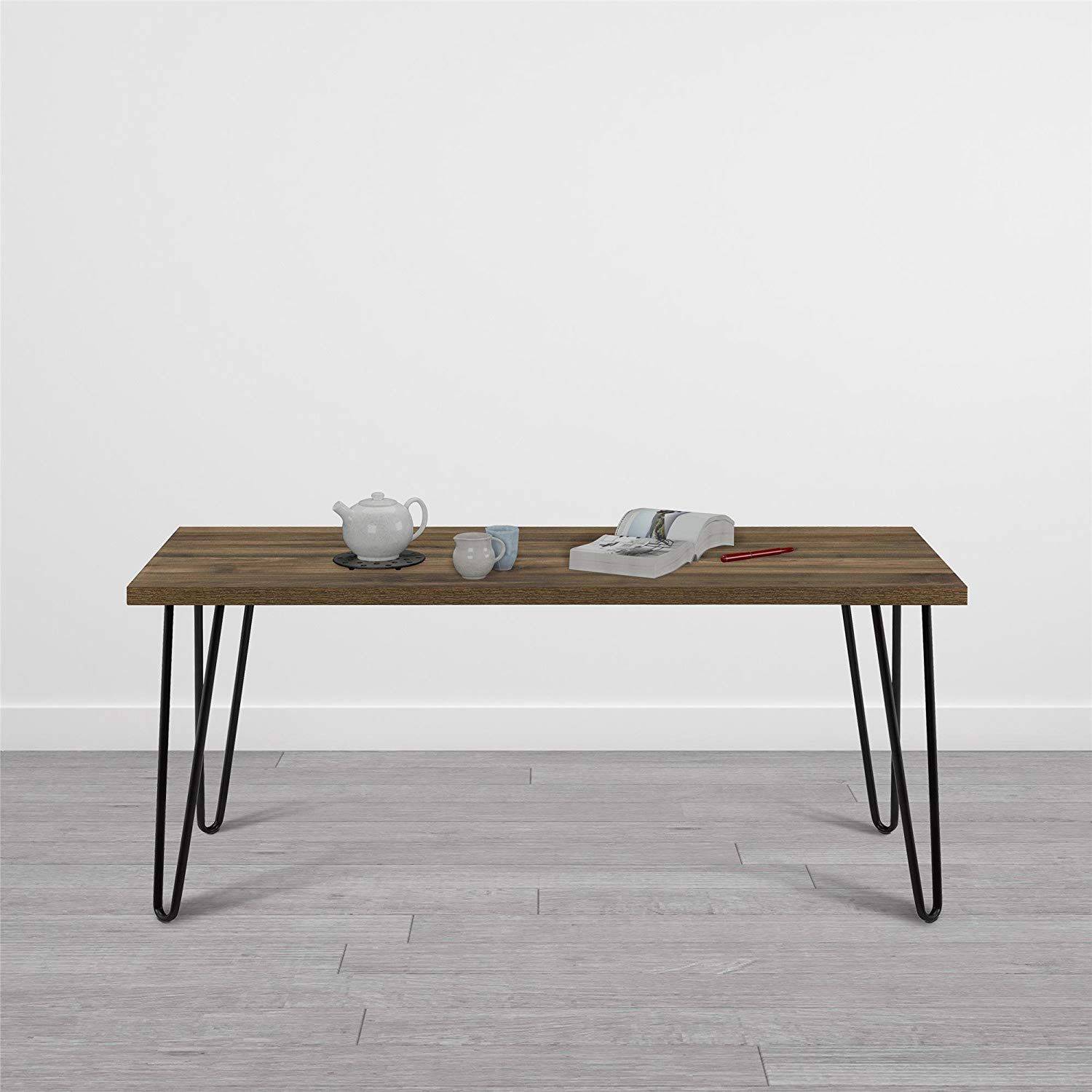 Jamesville Wood Coffee Table
This sleek coffee table comes with an intriguing design, becoming an outstanding focal point in any living room. The metal frame brings an industrial vibe, while the unfinished wood adds a nice dose of texture.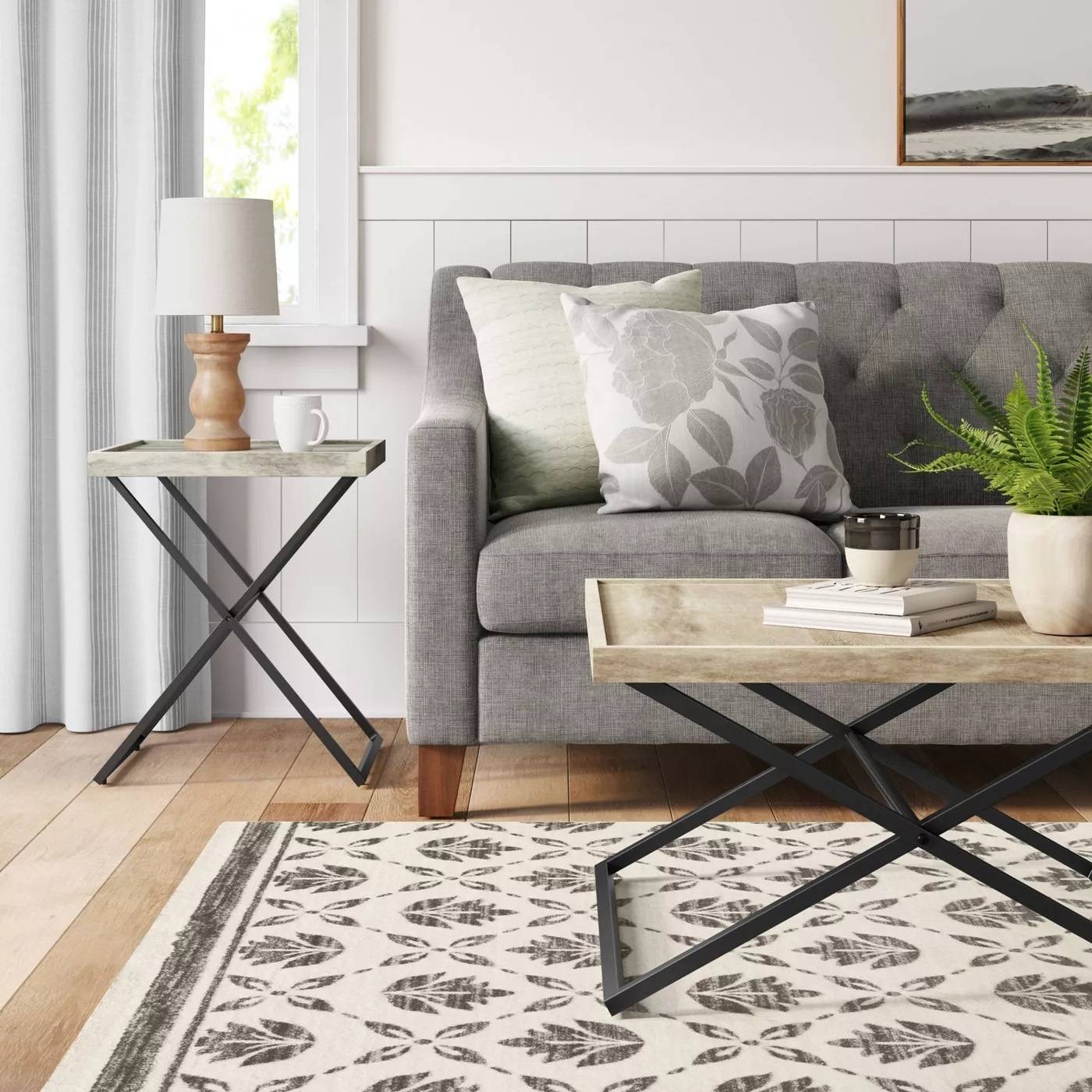 Round Tempered Glass Coffee Table
The thin metal frame and glass tabletop complete a minimalist design that won't overwhelm the space. This sleek setup is versatile and can fit seamlessly into any living room style.
Ada Coffee Table
If you are looking for extra storage space to conceal clutter, this coffee table is the ideal choice for you. It comes with a sleek drawer with ample storage space and a glass tabletop for an elegant finish.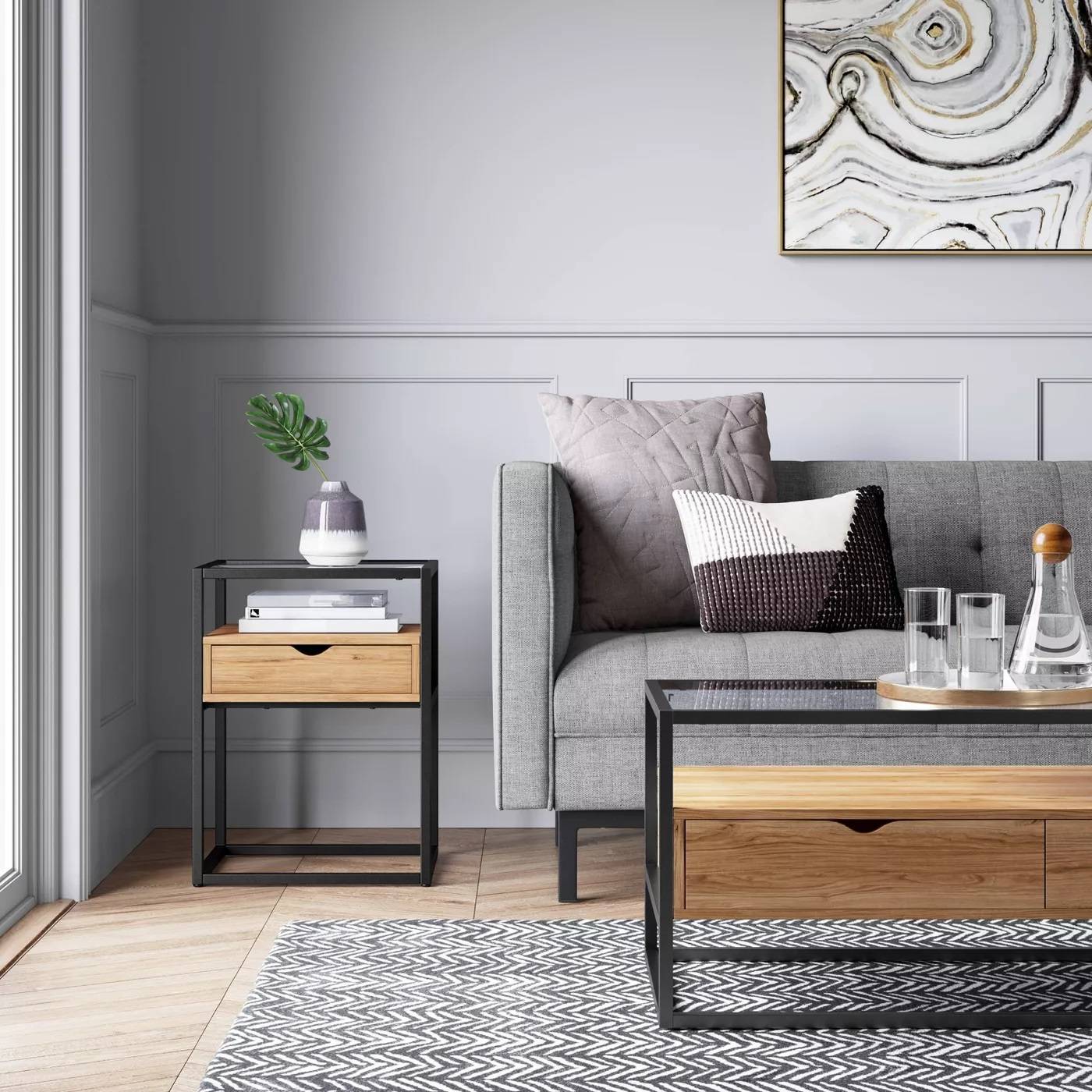 Cilla Coffee Table
This cozy coffee table has a mid-century modern feel, bringing a dose of charm to your living room. The long slender legs contribute to a lightweight look, which is ideal for avoiding a cramped feel in a small living room.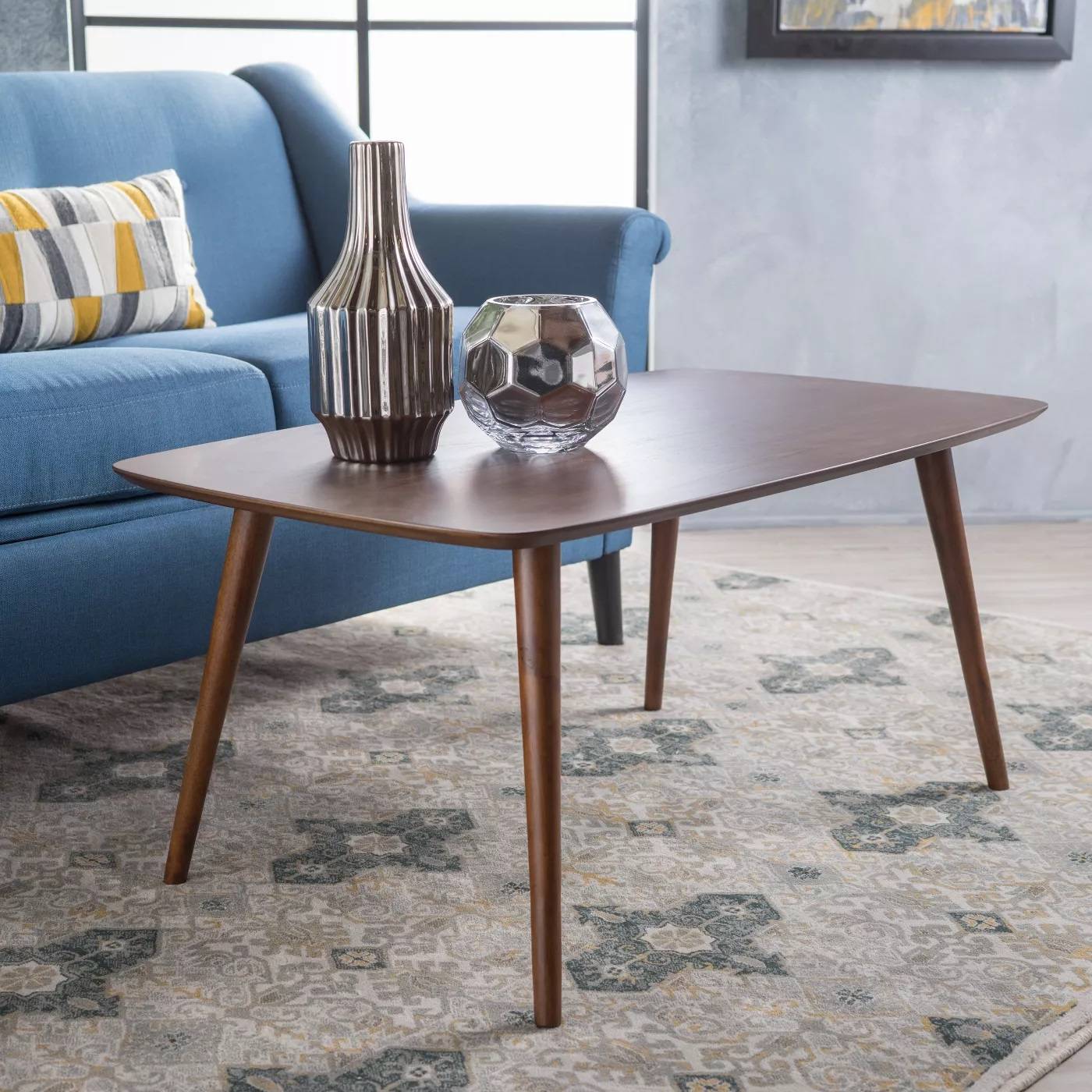 Cocktail Table
If you are looking for the ideal piece for an elegant and sleek living room, this coffee table will likely fit your needs. The compact design features a hidden drawer and a spacious tabletop. Tuck any clutter into the drawer and enjoy a cup of coffee with family and friends.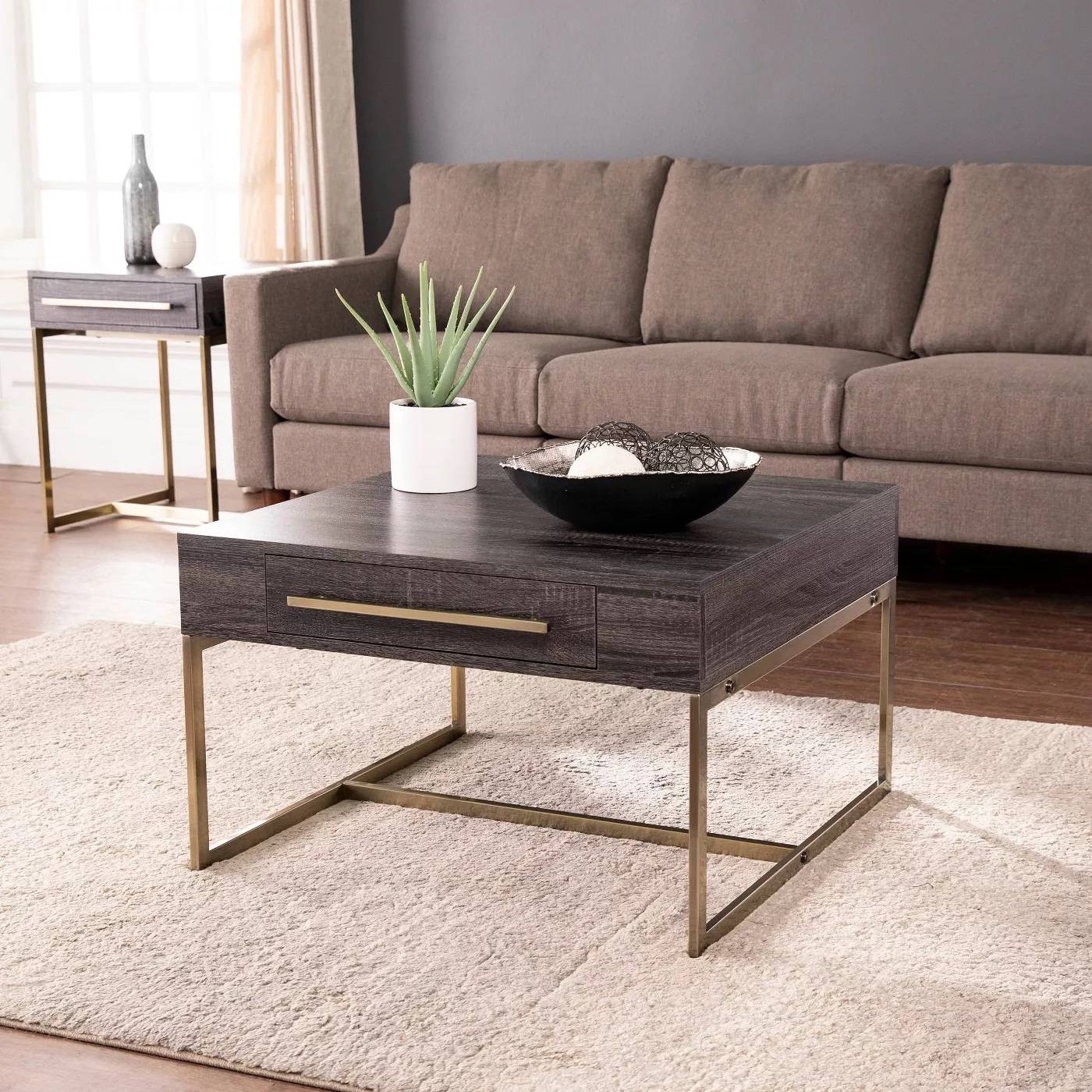 Costway Lift Top Coffee Table
The intelligent design combines the functionality of a working desk, coffee table, and dining table in one. The tabletop lifts easily, converting the coffee table into a comfortable working desk. In addition, the storage compartment provides ample space for your necessities.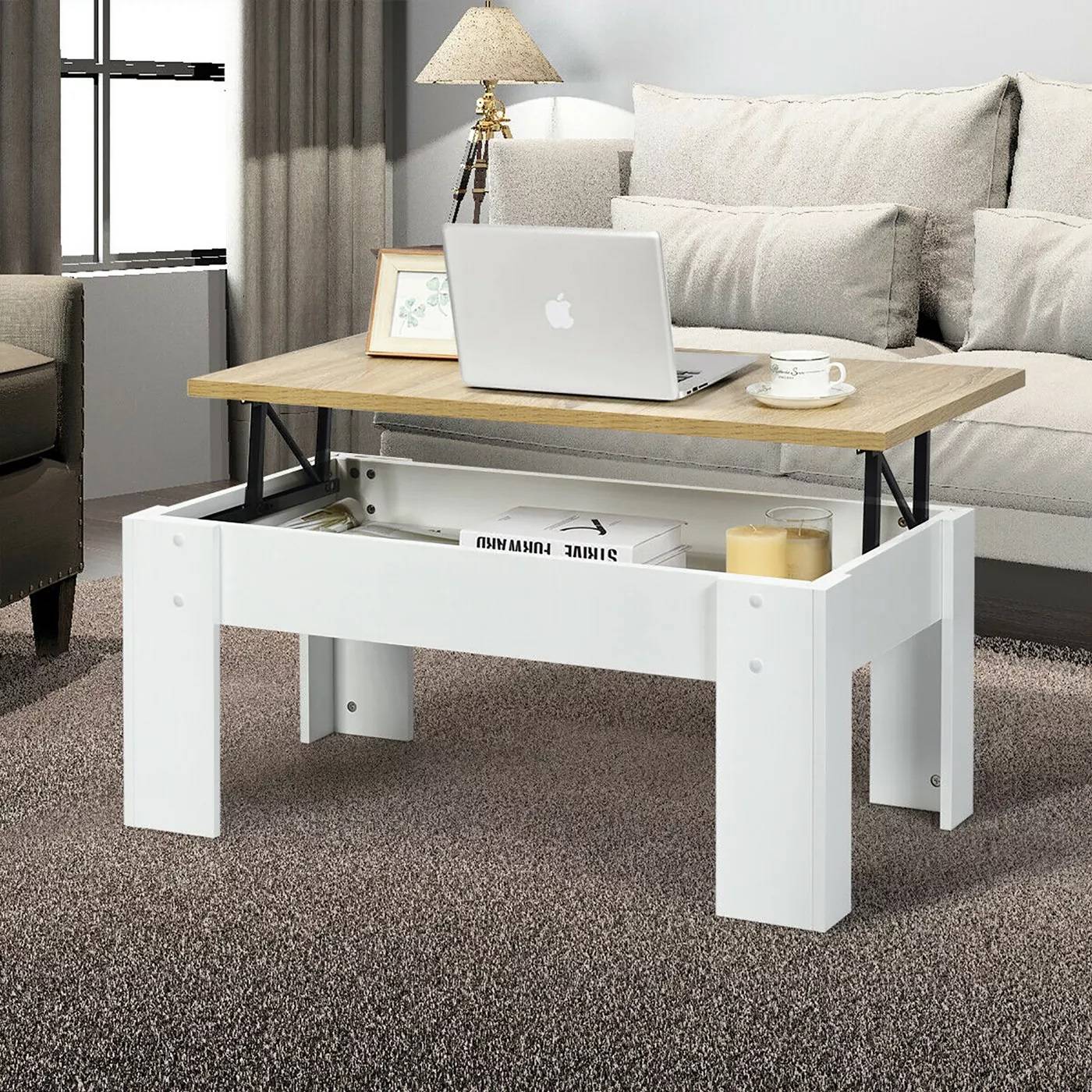 Symmetry Coffee Table
This modern coffee table is a stylish addition to your living room that will fit your budget. The clean lines and refined aesthetics will gracefully complement the space, providing ample tabletop space to keep your favorite book and a cup of coffee within arms' reach.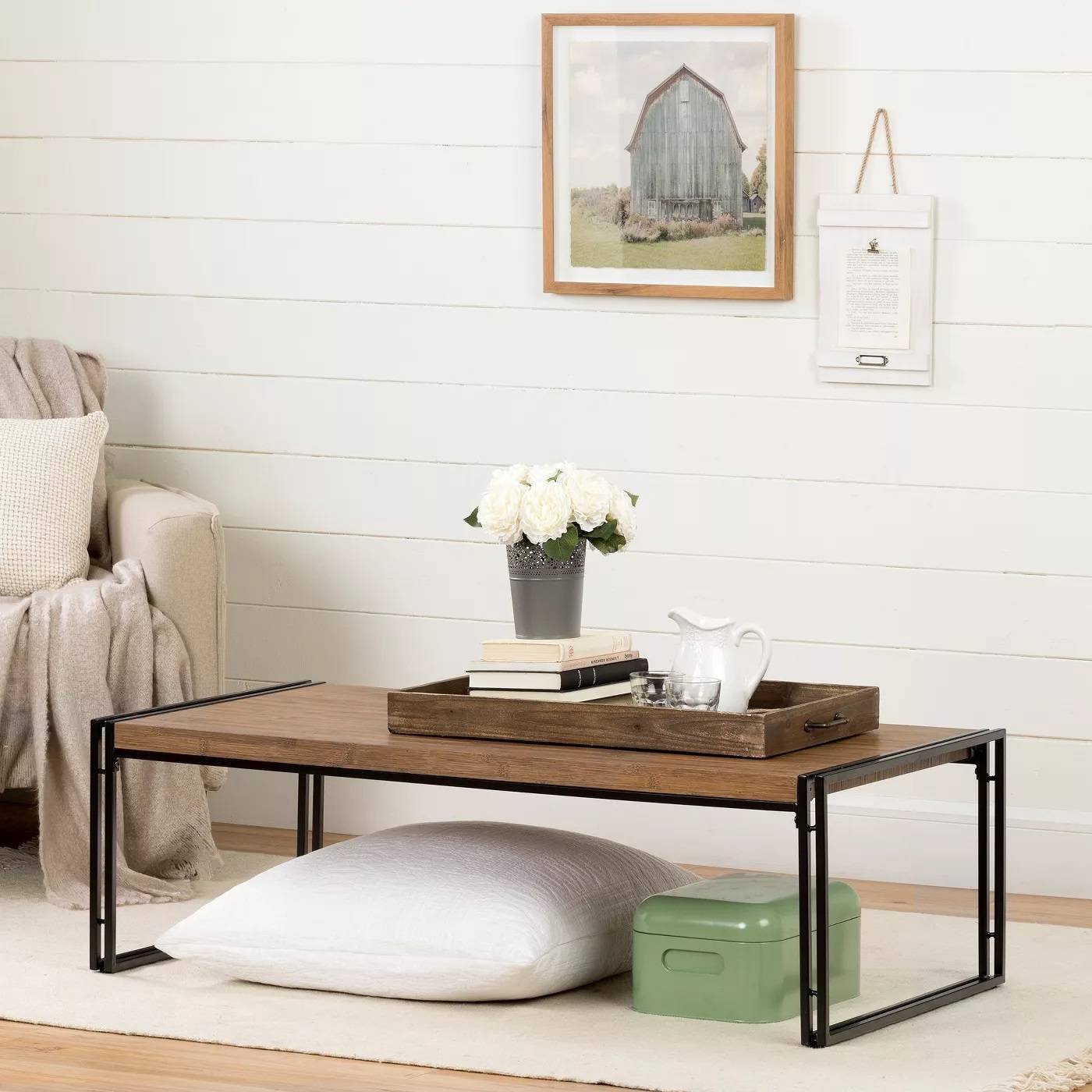 Lift Top Coffee Table
The versatile design will seamlessly blend with your home decor while embracing three functionalities in one item. The coffee table has an extendable top for working or dining while providing plenty of storage space in the hidden compartment and storage cubbies.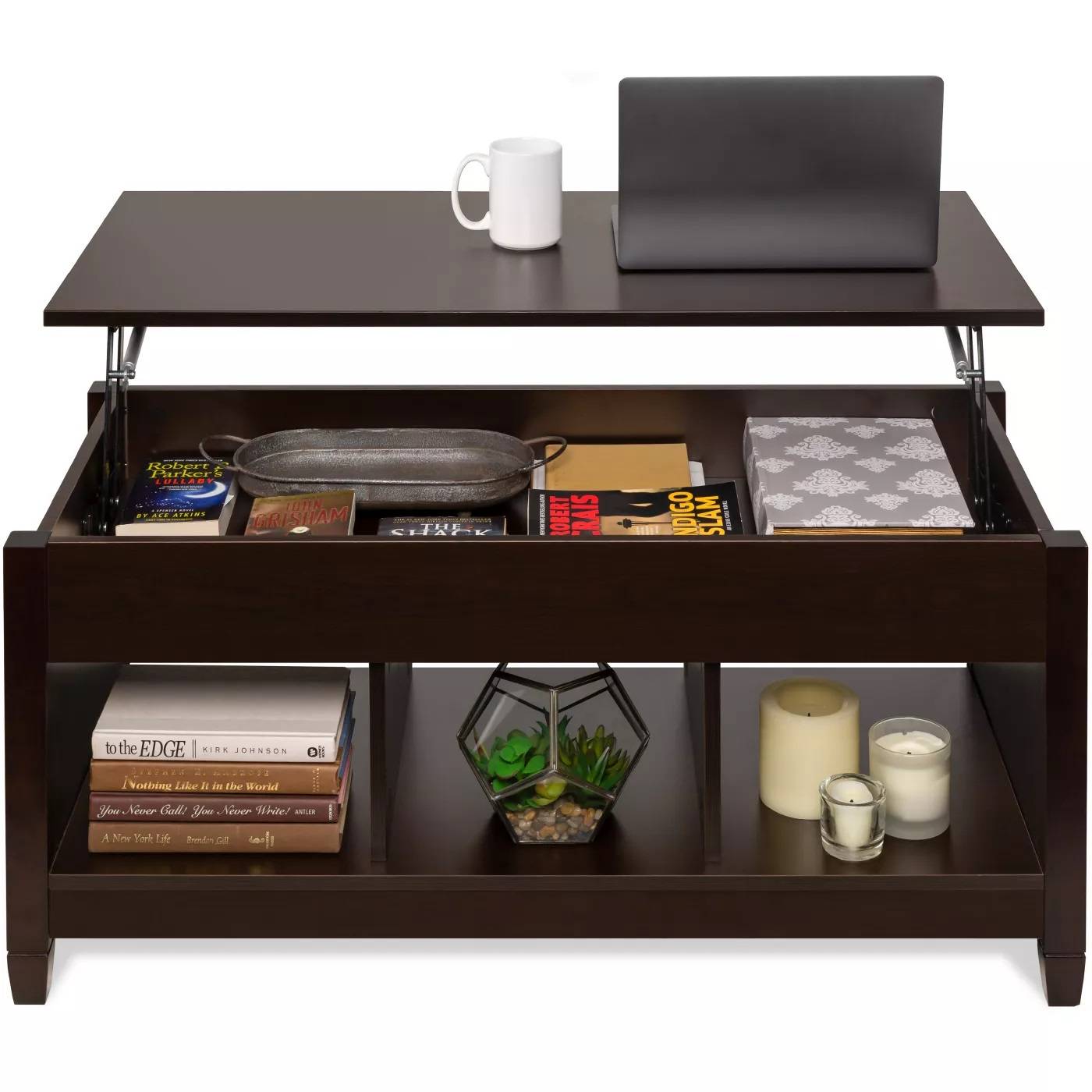 We know that photos can be an amazing source of design inspiration, so this article may contain affiliate links that will direct you to a particular decor item. Clicking on a link may result in a portion of proceeds being paid to www.decoist.com.