Nothing completes a room better than a beautiful set of furniture. The material, structure and style all combine to create your dream home. But as gorgeous as simple wood can be, a custom upholstery job can bring a piece to the next level. This is especially true when you add subtle details like tufting and nail heads. So tap into your creative side with one of these upholstery DIYs.
Tufted Upholstery
A tufted headboard is a sophisticated addition to any bedroom. The technique's textured plushness has a classic appeal that will be on trend for years to come. Headboards are one of the easiest pieces to incorporate the style, especially if they are rectangular in shape and have no beveled edges. If you're tufting for the first time, setting a pattern with the buttons spread farther apart will make the process more manageable. A straight setting, like the one Upholstered Headboard by Justin and Cassity of Remodelaholics used, is easy to achieve. If you're not a fan, consider using a diamond pattern instead.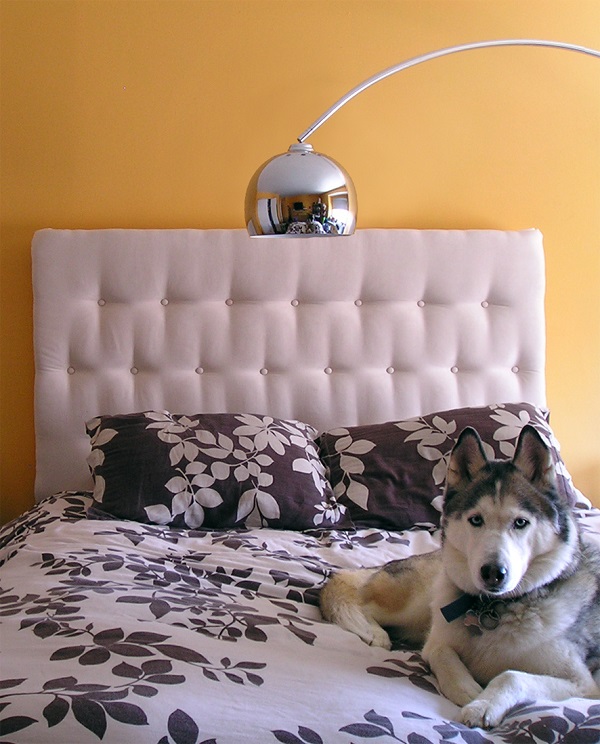 Creating wings on the sides of your headboard add a regal touch and allow more space to be creative. This tufted headboard by Sarah of  Sarah. M. Dorsey Designs even features nail heads for an extra dose of elegance.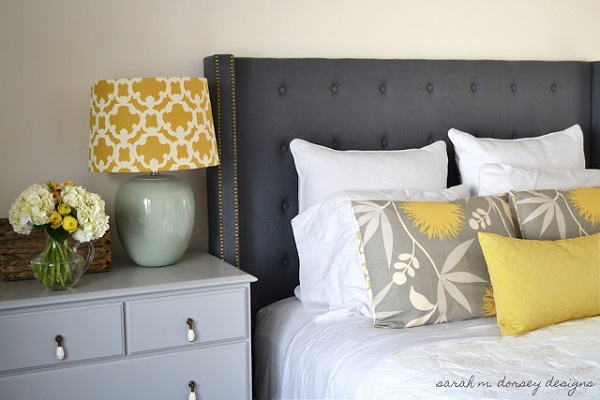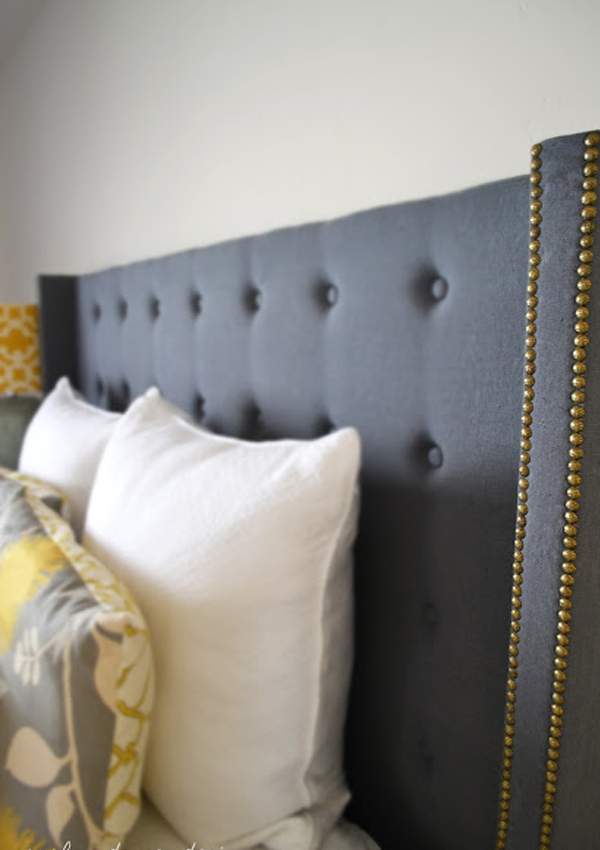 Of course, headboards aren't the only furniture that can be tufted. The already plush nature of an ottoman offers a great opportunity to give your home some classic flair. The flat surface is ideal and can double as a coffee table- talk about a perfect DIY! Check out Sarah's ottoman DIY for inspiration.