Maybe summer is not the greatest period for makeovers… But if you are planning to refresh your home instead of going on holiday, you can easily enjoy it and adapt it into a wonderful time full of creativity! You will be proud of the results if you follow our tips for summer walls renewal.
Today we joined hands with our creative friends from PIXERS and came up with a few ideas that we hope will inspire your re-decorations this summer.
1. Brighten your walls with pastels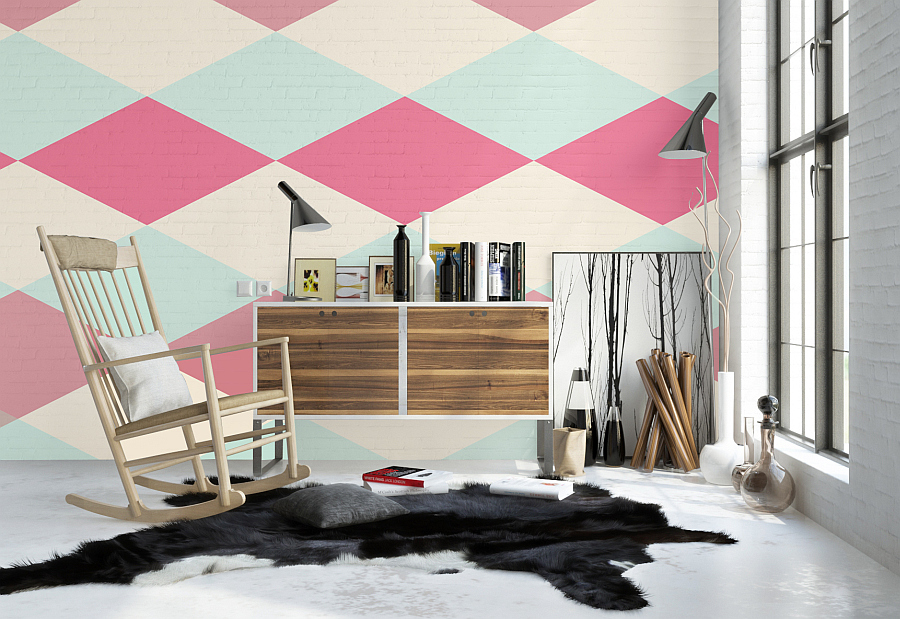 Light pastel colors are obviously an essence of every summer: summer dresses, pistachio ice creams, pastel balloons on pastel blue sky, and warm sun beams between all this. Pastel hues on walls will cool and freshen every interior with a wintry stroke – you will feel in heaven with this palette on walls. Such wall murals are an alternative for white paint, favorite color of minimalism-lovers. Sometimes it is really more intriguing and original to put white aside and try something new!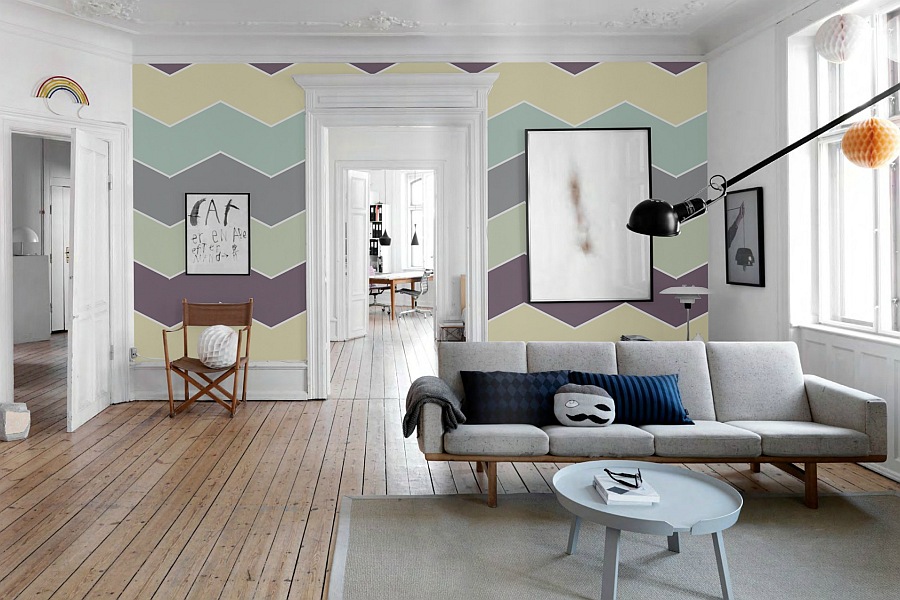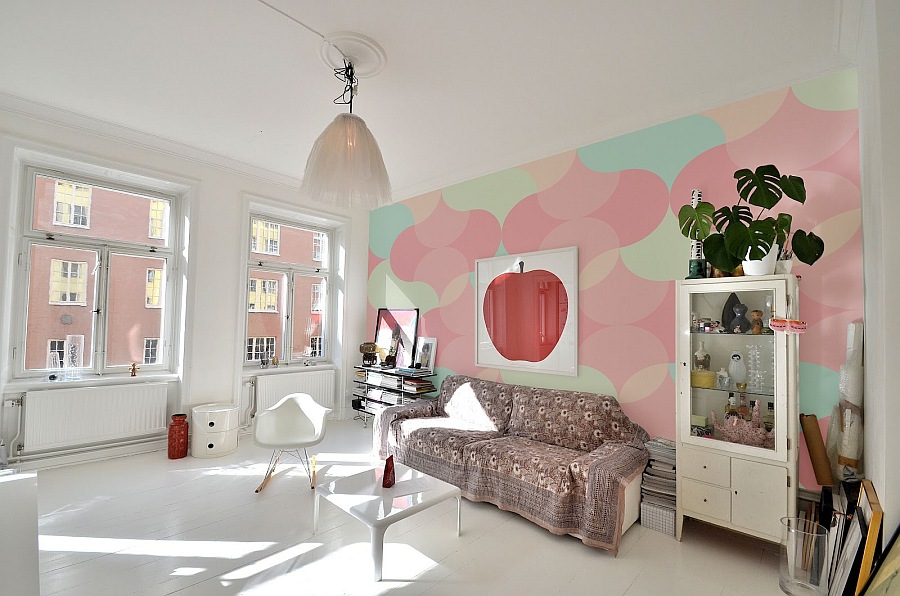 If you like to experiment with shapes you can use wall mural instead of simply painting walls with your favorite pastel color. It is recommendable for you to follow trends and try a little bit of extravagance: pastel wall murals with geometric patterns depicting minimalist style of 70's design.
Such pastel geometry will produce a real modernist "feeling" – especially when placed together with iconic designs of Verner Panton, Eero Saarinen, Eames Brothers or Arne Jacobsen. You can be sure that this will transform your room into a paradise.