Great design depends on a few basic elements. One of the most important features is lighting. The right lighting can change the atmosphere of a space and turn a home from simply put together to perfectly cozy. If you don't have the luxury of changing your existing lighting from top to bottom, turn to the next best thing- lamps. They're relatively inexpensive and perfect for the avid DIYer. The possibilities are endless. Here are a few to get you started.
Unique Features
Vintage flair gains a modern edge with this DIY by Stacie of Stars for Streetlights. If you have some older cameras sitting in a drawer somewhere, put them in the spotlight- literally! For your slide lampshade, feature images of important places or destinations you'd like to visit for a worldly touch.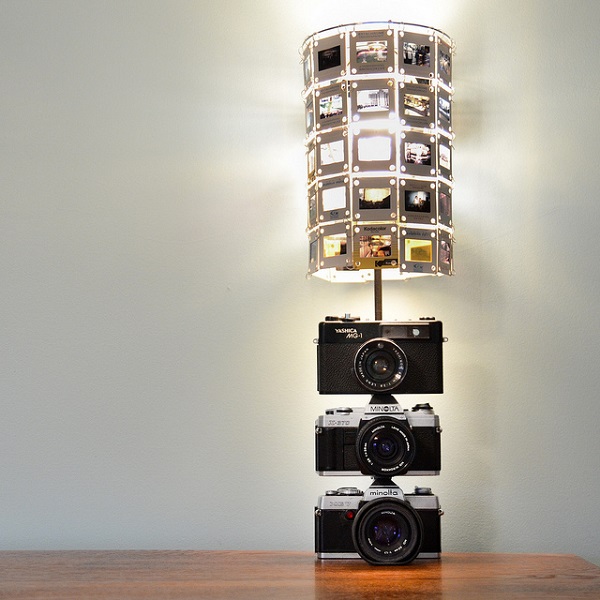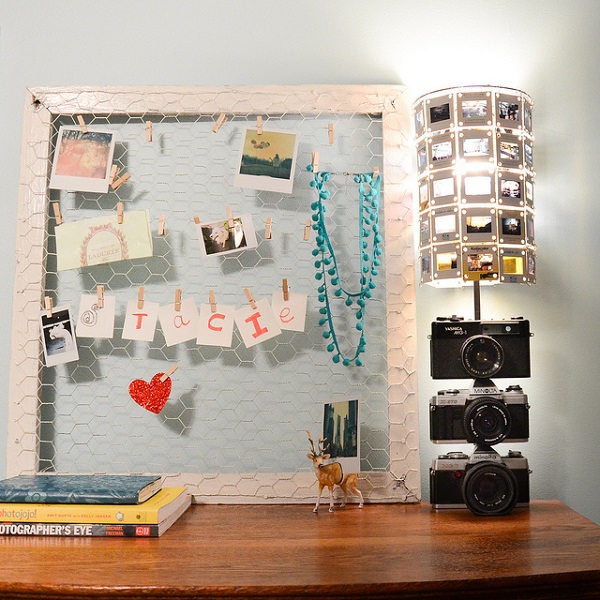 This lamp from Shelterness is just as minimal as it is glamorous. Purchase a bare wire lampshade or remove the fabric from one you have on hand and attach black feathers using fishing wire. This lamp looks super sleek in all black- maintain the monochromatic theme if you choose a different color for the same effect.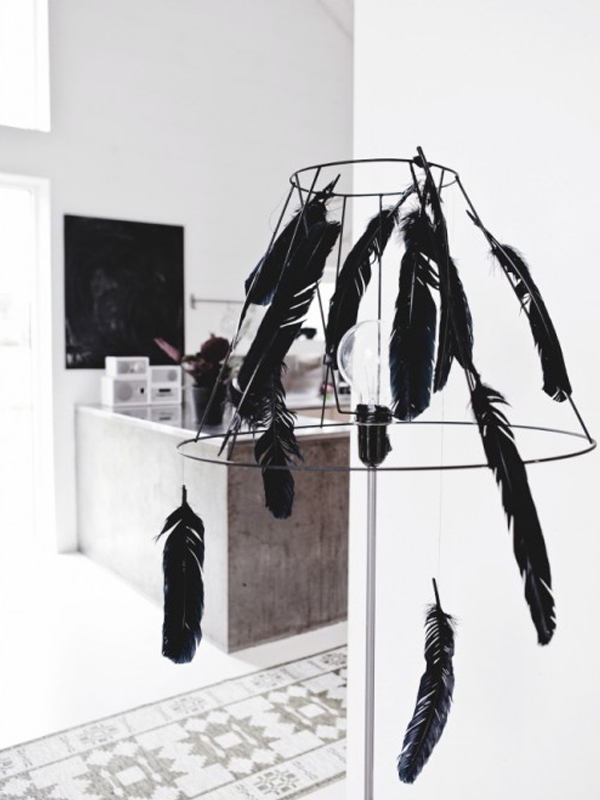 Traditional Designs
Perfect for spring and summer, this electric lime green chandelier from Better Homes and Gardens is easy to replicate. A fresh coat of paint and basic lampshade covered in coordinating fabric bring an outdated chandelier back in style.