One of the first things that comes to our mind when we talk about home interiors is the 'theme' that they employ. Having a coherent style that works well throughout and helps maintain continuity is often considered one of the bare essentials when it comes to designing stylish modern interiors. But architects Mette and Martin Wienberg seem to have pretty much thrown that principle out of the window while creating their cool and contemporary summer home.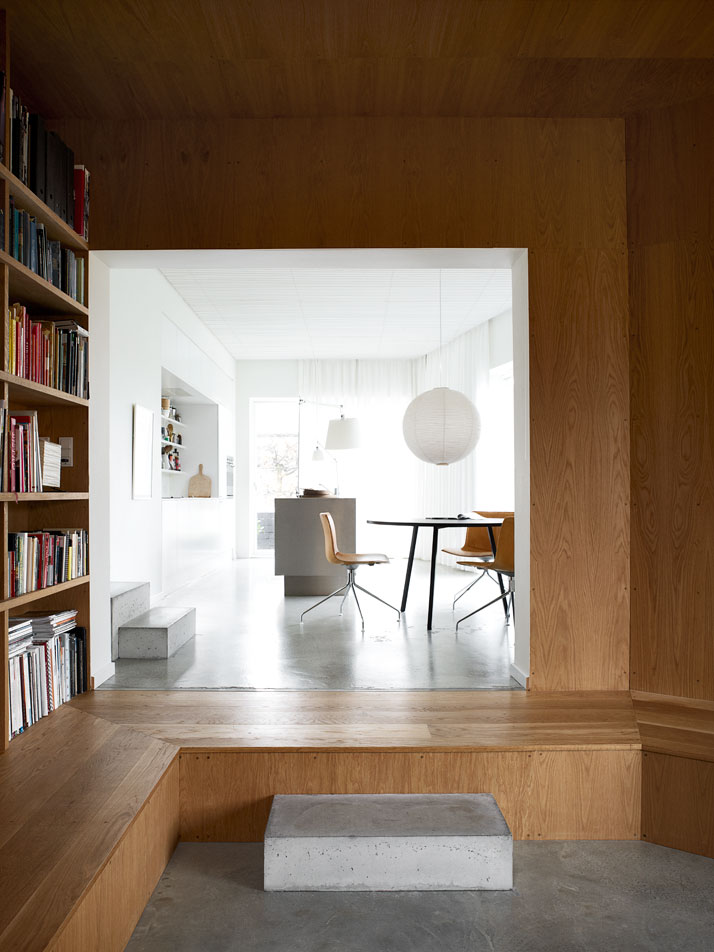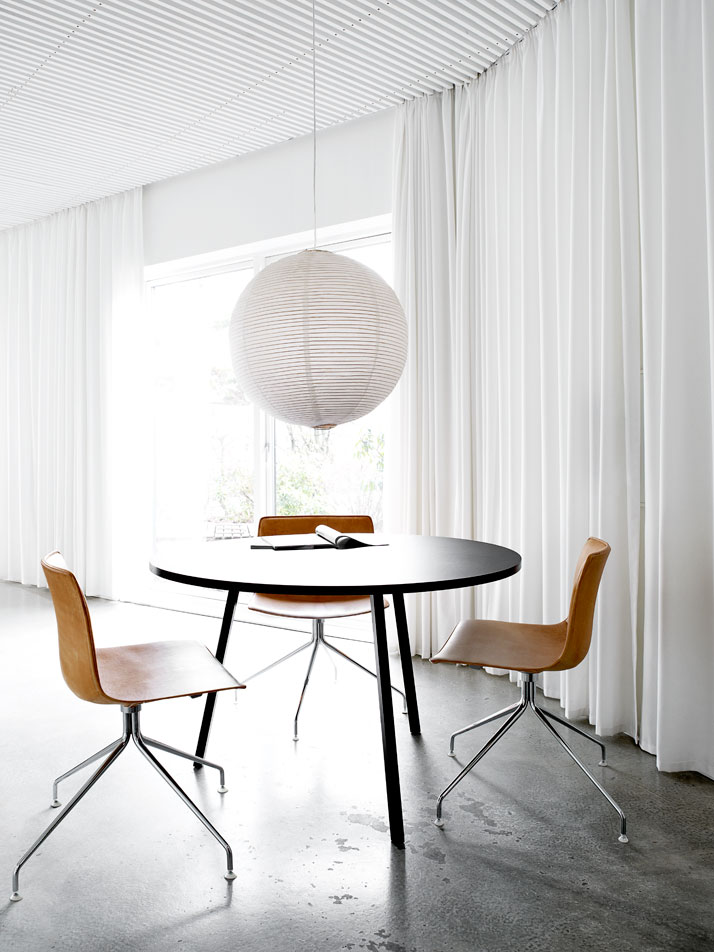 Instead of maintaining a uniform style that works for every room in the summer retreat, the architects decided to bring in a distinctive and diverse appeal to every single space.
According to them, this allows the fashionable retreat to cater to various needs of a young family and their many moods. The resultant residence is one that sports an ergonomic kitchen that is clad in stone and metal surfaces while the living space, the reading area and the bedrooms are largely draped in wood!
This presents contrasting styles which seamlessly blend with one another as a few of the textural elements from one room are carried into the next in a subtle and sensible fashion. The architect couple seems to prefer furniture from Arper as the Catifa chair makes an appearance in several areas of the home. The use of varied design styles that range from the classic to the contemporary ensure that the interiors are both chic and inviting. Beautiful pendant lights, a lovely home office and leather upholstery add to the summer retreat's inimitable charm! [with thanks to: yatzer & Arper]