Known traditionally for providing warmth, the fireplace has evolved and become the gathering spot of the home. Cold winter nights have been lit by flickering flames in the hearth. Holidays have been marked by seasonal decorations announcing the arrival of birthdays, Thanksgiving and New Year's along the mantel. It has witnessed story times and sleepovers shared by children and adults alike. The fireplace has remained a pivotal part of daily family life for centuries. However, it can easily play a key role in interior design as well. Simple tweaks, like a fresh coat of paint or new tile, can spruce up your fireplace in a matter of hours. Think your fireplace could use a little something extra? Here are nine ideas to get you started.
Creative Conversions
The modern fireplace is no longer restricted to housing logs and ashes. If you shy away from lighting fires or don't have a need for extra warmth in a warmer climate, consider converting your fireplace into a creative storage solution. This wine bottle display from SF Girl by Bay is easy to imitate. To convert your fireplace, consider blocking it off with brick, then hanging and painting drywall over it. Finish the design with a mounted wine rack.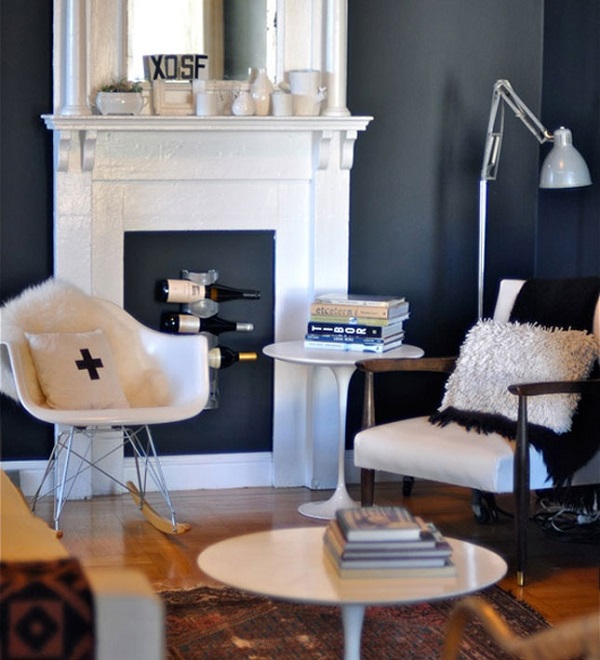 You can never have too many places to display knick knacks and decor. If you need more room to show off your treasured items or a little extra space for books, try converting your fireplace into a shelving unit. This project from Better Homes and Gardens allows for a lot of freedom with the design- after fitting in a plywood insert, get creative with the backdrop. Patterned wallpaper can provide great visual interest, while contrasting paint can make your updated fireplace pop. Finish by screwing in custom shelves.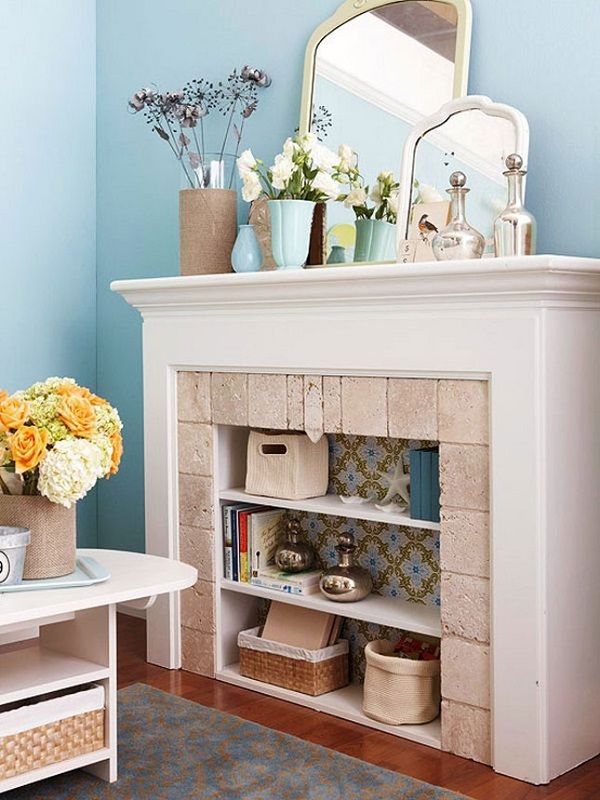 Great Design Built Brick by Brick
Brick tends to be the material of choice when building a fireplace. Aside from its practicality, brick can become aesthetically stunning with the right accents. This fireplace from DIY Network takes red brick from ordinary to beautiful with a bright white mantel. A segmented mirror mounted above pulls double duty by reflecting light and providing an additional focal point.