As they say, home is where you hang your hat. However, that is assuming you actually have something in your home on which to hang it. But never fear, if you are without a hook or two, today is your lucky day; we have 13 awesome DIY ideas for hanging your hat, coat, scarf, purse, keys, and just about anything else you can think of! I hope your entryway is ready to get organized and fabulous!
The Coat Tree
Our first project, created by Lowes, is made by gluing two pieces of lattice together and bending them into the shape of each leg you see below while the glue is drying (using a simple handmade bending form). You may need a little patience and space to pull this off, but the result is worth the effort. It is so beautiful!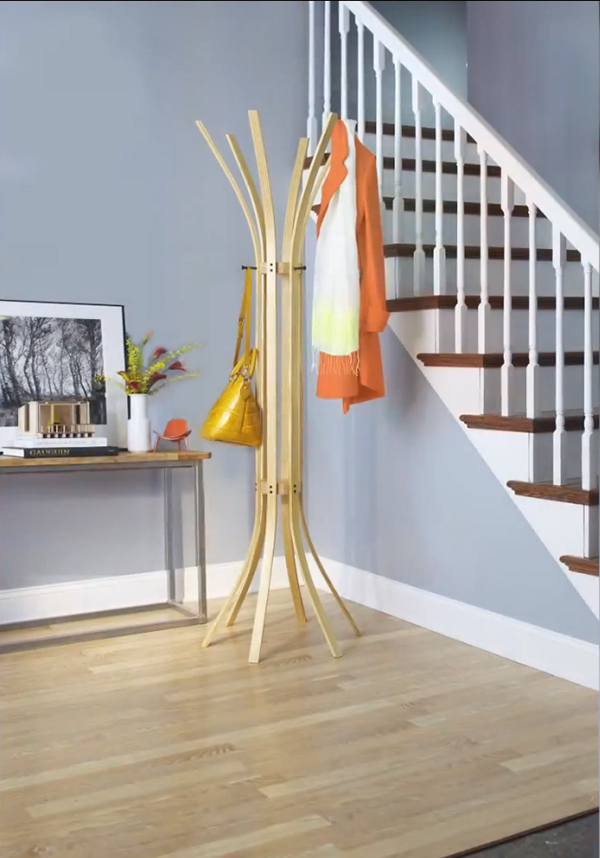 If you are going for the minimalist look in a coat tree, then I have the perfect DIY project for you. First, buy large wood dowels. Secondly, buy some rope, tie the dowels together, and stand them up in a spiral position. It is really that easy! And as you can see in this gorgeous DIY coat tree by Weekday Carnival, this DIY project adds a sleek sophistication and a pop of color to an entry.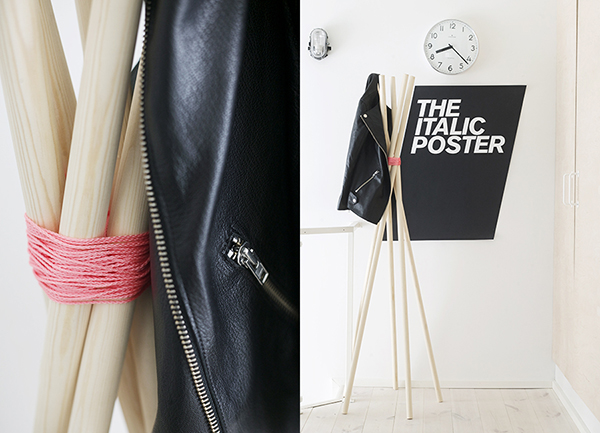 Another simple yet stunning modern coat tree is this one, by CONCRETEHAUS. Okay, okay, technically this isn't originally a DIY project but I think it would be an incredibly easy undertaking for someone to tackle at home. By either buying a concrete base or creating one in a homemade mold and inserting some wooden dowels, the result will be an industrial, chic, and simple coat rack.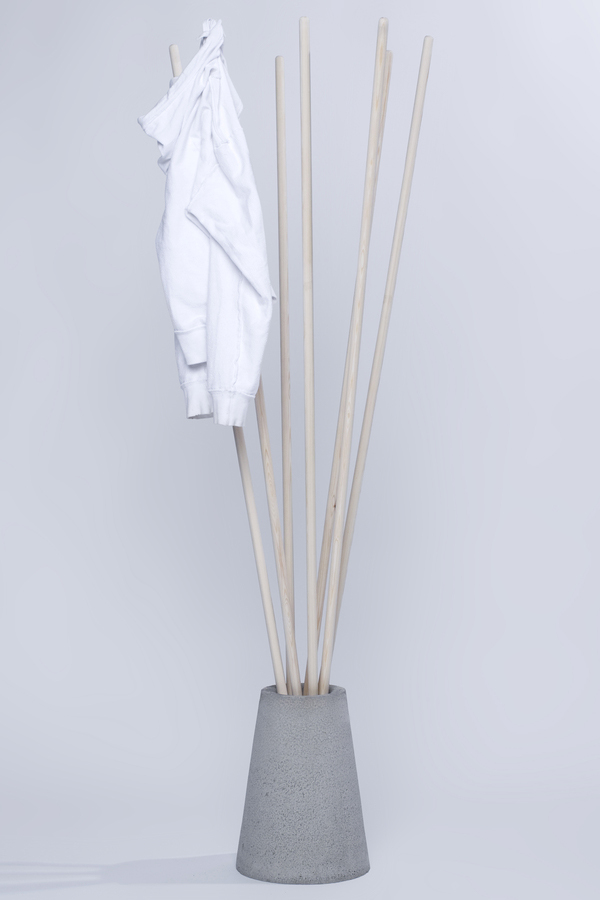 Re-Purposed Objects
As a DIY addict, my favorite pastime (in case you haven't already gathered from my previous posts) is creatively re-purposing an object into something completely different! Thinking outside of the box leads to some seriously inspiring results, and the next few projects are no exception. Take A Beach Cottage for example, who used a vintage oar with a few hooks as a rustic and striking coastal coat rack in her hallway.