Paint a wall, arrange some furniture… simple changes can make a room go from drab to fantastic in minutes. And out of the many little details that add a finishing touch to any space, only one lies beneath your feet- the floor! You can always change up the look of your floors with a wood stain or new tiles. But for a quicker transformation, roll out a rug. Here are 11 DIY rug ideas you can try today.
Patterned Rugs
If your room has a limited color palette and few textures, a patterned rug is an easy way to add some visual interest to your space. Sarah M. Dorsey Designs used a plywood stencil to paint royal blue medallions on a plain white rug. The result is simple but chic.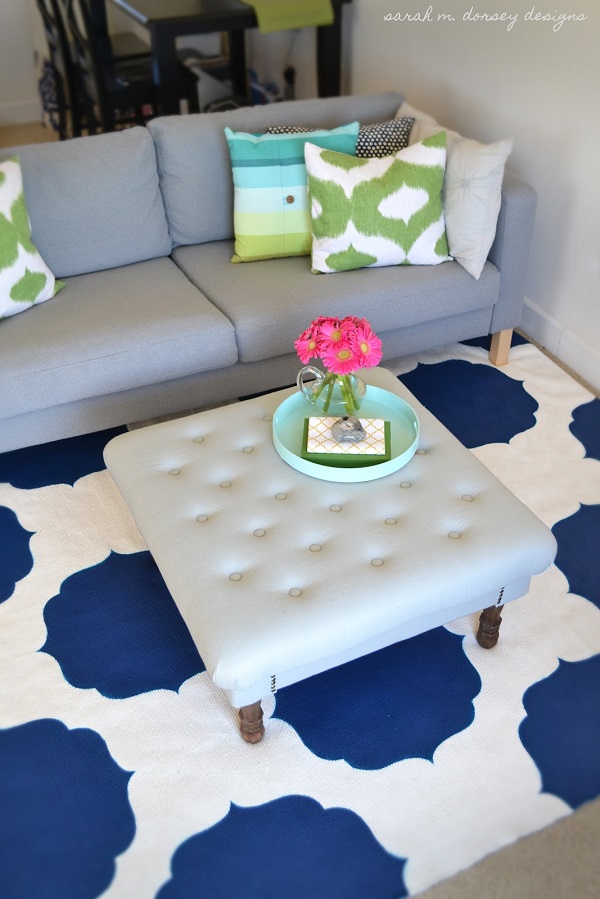 After seeing a department store rug with a hefty price tag, Jessi of Suzie Studios was determined to create her own version for her home. One white Ikea rug and hours of painting later… and she had a beautiful floral motif rug that fits perfectly in her modern space.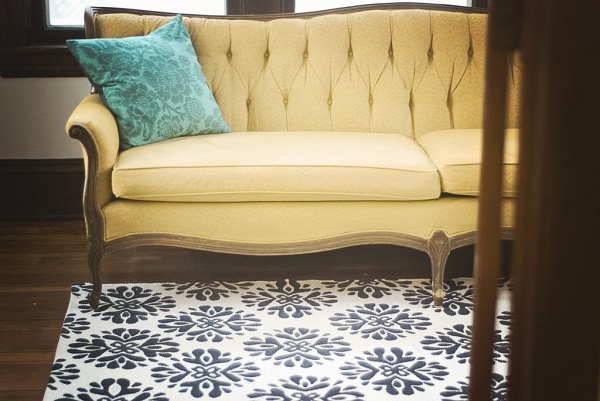 Looking for a classic pattern that will never go out of style? Draw some inspiration from this houndstooth beauty from Royal Designs Studio. When painted in tan and white, the pattern acts as a neutral, tying other design elements together.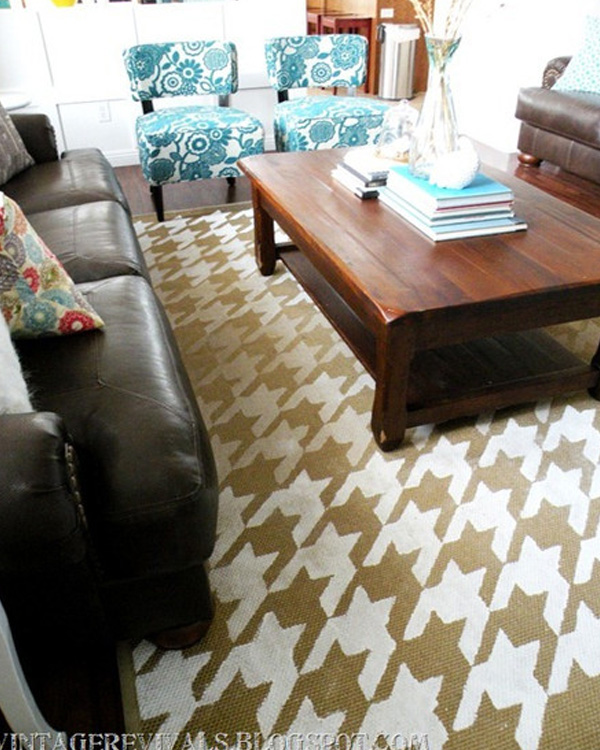 Shake up a room with a dose of vibrant color! The lemon yellow hue of this geometric print rug from Adventures of an Almost 40 Year Old Intern isn't for the faint of heart. Try a more toned down version in emerald or sky blue.