When it comes to choosing décor for your home, it's often the simplest choices that end up being the most difficult. A coffee table may seem to be nothing more than a standard piece of furniture – an after-thought once the sofas, chairs and other pieces have been selected. However, after taking into account the many other factors you'll need to consider, it may become a much bigger job than you've anticipated.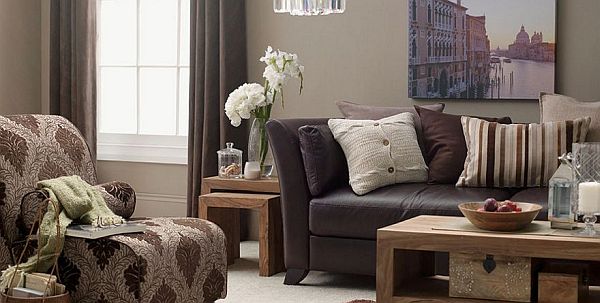 To choose the right coffee table, as with any other living room furniture piece you'll need to determine the table's primary role. In most cases, a coffee table is just that – a place to rest your tea cup as well as trays of biscuits, magazines or even your iPad. In other cases, a coffee table can become an oversized ottoman for tired feet, remote controls and video game paraphernalia. If it's the latter, you may want to opt for an upholstered, quilt-top style table.
Arranging Living Room Furniture
Consider your ideal coffee table's size. If the table is to sit in front of the sofa, it should be no longer than two-thirds the length of the sofa. Generally, coffee tables are between 15 to 20 inches tall, so make sure the height of the table matches the height of your sofa as well.
by HUISSTYLING
by Dresser Homes