When it comes to interior design for the modern teenage girl's bedroom, it's often challenging to find ideas that are fresh and original! Should you go with a theme? If so, which style will make a strong statement without being overpowering? Once basics such as wall color and bedding have been selected, how does the room come together in a way that is unique?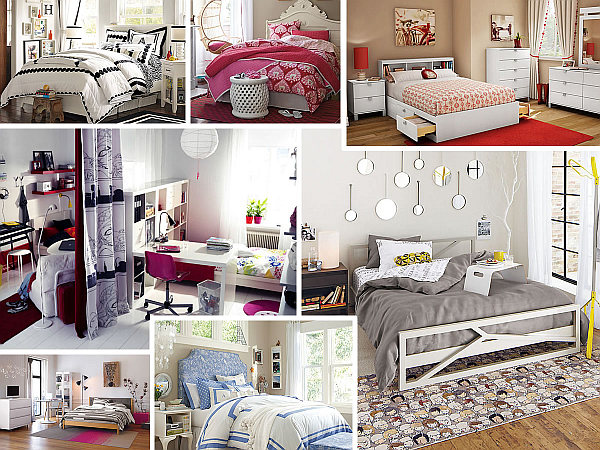 Today we answer these questions with the help of some inspirational pictures. The rooms below are modern, and they stand out precisely because they put a different spin on teen decor. The pics are polished and sleek, but we all know that the rooms of most teenagers have a "lived in" look, so envision the spaces below with a few more posters on the wall, a school bag on the desk chair and some stuffed animals on the designer bedding! See something you like? We've included links to product information where possible. Happy perusing!
Contemporary Bedrooms for Teen Girls
We open with a picture that serves as an important reminder: the teenage girl's room doesn't have to be pink and frilly! Some teens prefer a contemporary look, and it's important to honor the style and colors they love. I the space below, wooden furniture and clean-lined accessories fit the personality of the mature teen, yet playful silhouette artwork keeps the room youthful. [from South Shore Furniture via HGTV.com]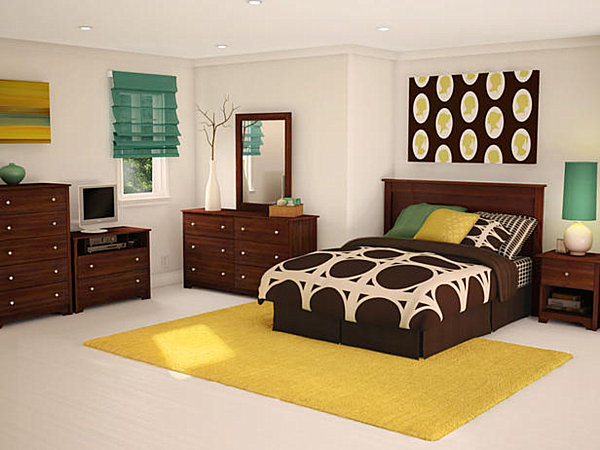 If the room is a shared space, creative solutions can help give both teens privacy. In the room below, a curtain serves as a hip divider, and the personality of each teenager is honored by colorful decor. For product details, visit IKEA.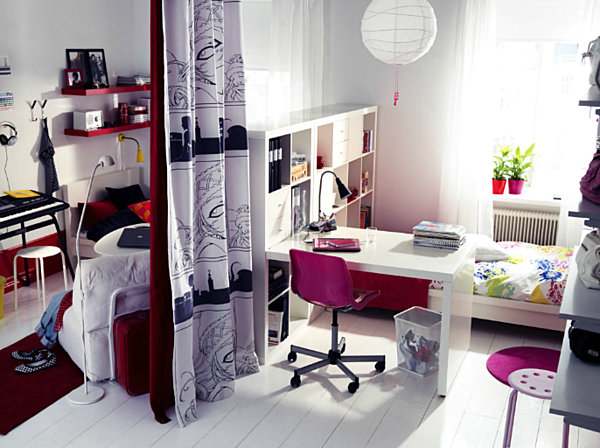 Neutral walls and and red accents make this next room stand out. Add Sparkling Collection furnishings in white, and the space becomes crisp and bright! [from South Shore Furniture]