Whether you have a small bureau tucked away under the stairs or an annex dedicated as your working environment, there are some key elements that will contribute an effective working environment — Clare, who's  a specialist from Wooden Furniture Store shares her thoughts on what's effective when working from home.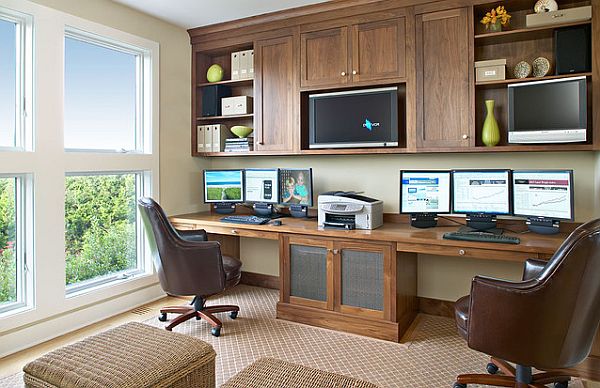 Whatever area you use at home for work, it's vital that it's a functional yet inspiring space.  From paying the bills to writing the next best seller, lots of important decisions are made from where we work at home so to make the most of this often over looked area of the home here are some key things to consider for your home office.
Separate the space
My top tip is to create some separation. No matter how you might look to do this, if it is possible to then separate out and make as physical a barrier between your home life and your work-at-home life as you can.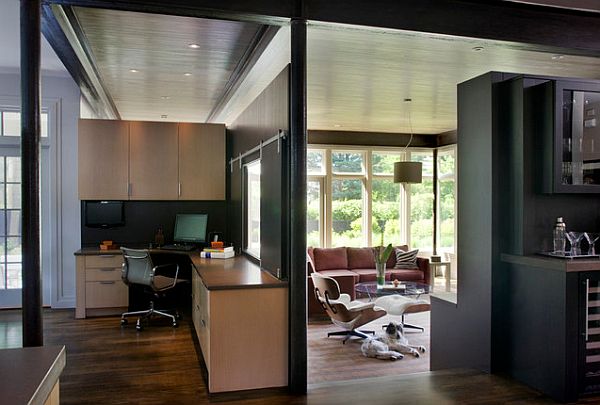 Obviously, the best way is to set up in a different room or area that is distinct from your living / family area. But if this is not possible, at very least do not pollute your working area with items or distractions from your non-work life because as soon as you step into your home office area, you should be in the 'work zone' with potential distractions or interruptions kept to a complete minimum. Stepping into that space should signify to yourself and others that you mean business.
See the light
Office planners have to comply with health and safety guidelines regarding the availability and quality of light provided in commercial office buildings, and for good reason. The workplace can be demanding on the eyes, with constant focus required on computer screens, documents and other devices. This is as true in a home office environment as any commercial office space, and as the ideal type of light is natural light – make sure you can get enough.