Inspiring Modern Weaving Studio by Prentiss Architects
If you are a professional weaver like the owner of this amazing workplace, you should invest in your  surrounding space and allow it to tell the story of your passion. What you are looking at is a modern Weaving Studio designed by Prentiss Architects and located on the San Juan Island, Washington.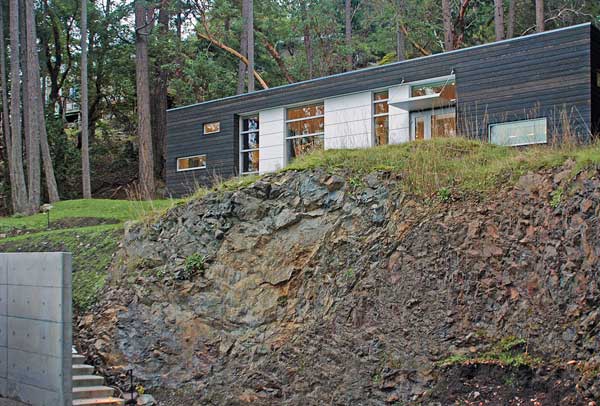 Prepared for the time the weaver's husband will retire and they can move to the island, the fascinating studio space will encourage and challenge the owner to create and enjoy her work. The large studio area shelters items like looms and dying facilities and has two areas – one is the sewing and assembly zone, and the other one is the office. A wet room that can be easily opened to dissipate dying fumes and speed up drying works is used to its full potential.
Besides using the space as a work place, the owner would also utilize it for holding weaving guild meetings and displaying her work, so it had to be welcoming and flooded with natural light. An additional bedroom and bath for guests ensure an added inviting feeling, while sliding panels have two purposes – acts as display for weaving projects and also hide the back rooms and storage space. After looking at the photos, you will understand why this work space was created with a purpose which it admirably met. (Found on Homedit)