Luxury Palm Beach Mansion Selling For an Extravagant $38M
Palm Beach Mansion, situated on rim of the Pacific Ocean, is a scintillating option for those who are looking for a luxurious residence in that region. You would definitely spot a fantastic blend of vintage architecture and contemporary atmosphere inside this residence. And, it is now on for sale for a price of $ 38 million.  Extended over an area of 13,000 square feet, this million dollar house offers irresistible view to large calm Ocean and the spectacular inter-coastal waterway.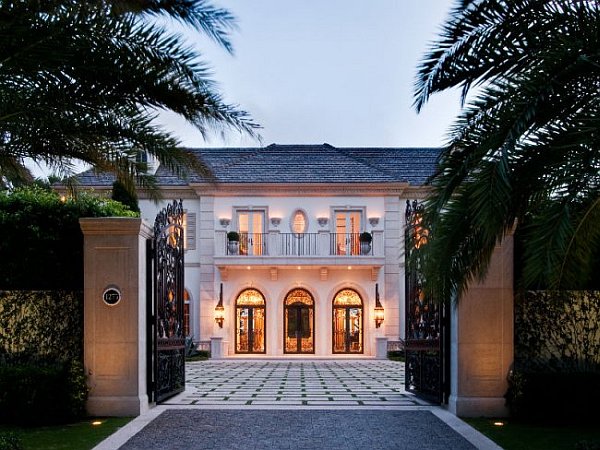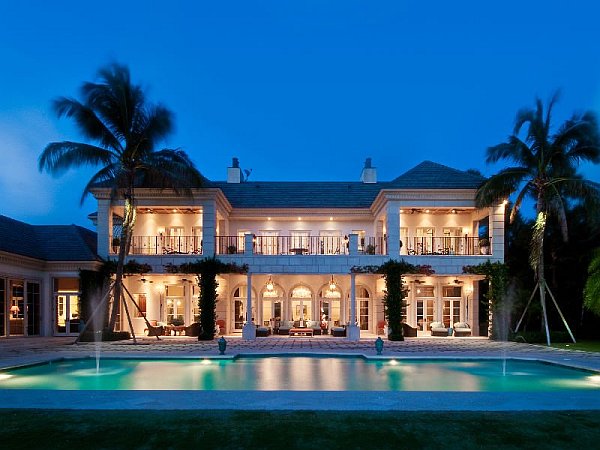 The mansion is surrounded by strong metallic gates made up of cast iron. With 7 bedrooms and adjoining full baths, the building offers a wonderful feeling of romance. The luxurious mansion has 8 bathrooms and 5 half-baths. Further, it's been equipped with a wonderful pool with fountain, which you won't see in most contemporary residences. That's why we call it a luxurious mansion.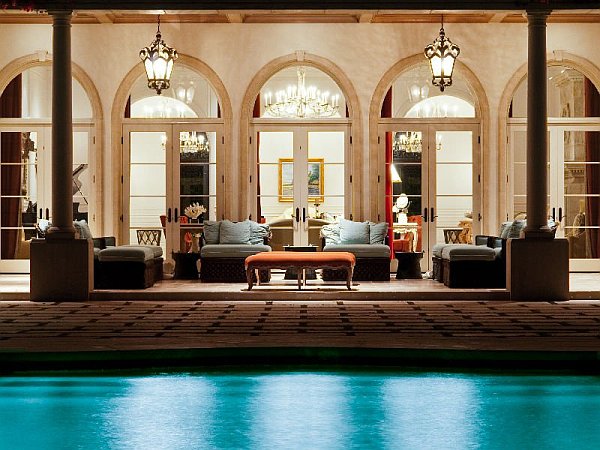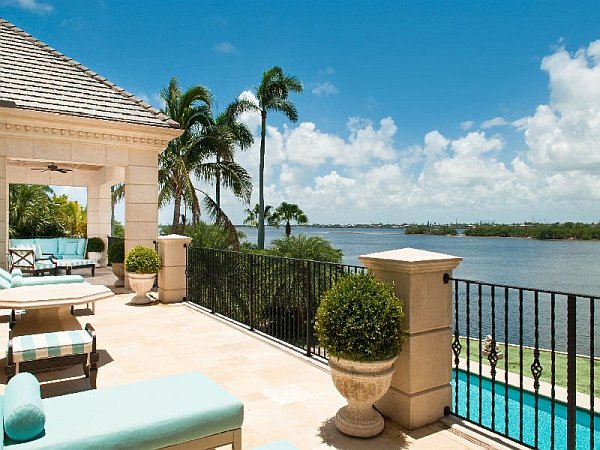 The Palm Beach Mansion has beautifully decorated interiors with floor- to- ceiling windows, artistic walls, mural paintings, metallic candle lamps, glass coffee table and luxurious furniture. The guest room is decorated with beautiful woolen rug, wooden paneled walls and extravagant chandeliers. A simple kitchen augmented with a mini-bar turns out to be the most attractive feature of its interior. Master bedroom gets a private terrace, where you get an amazing view of the ocean yonder. You could enjoy food watching the waves, sitting in the covered external eatery, without fearing occasional showers in that region. (from Sotheby's)