Casa Villa del Rey is Like a Work of Fiction
Ever wondered what a writer's house would look like? Enticing as a work of fiction, right? Indeed it is. This amazing house located in Nova Lima, Brazil, encompasses all that is imaginative and stands supreme across a 270 square meter area. The Casa de la villa del Rey has been designed by architect and designer Carlos Teixeira — a well known writer and critic — who has managed to combine multiple fields of action with rare precision, making the structure look awesome.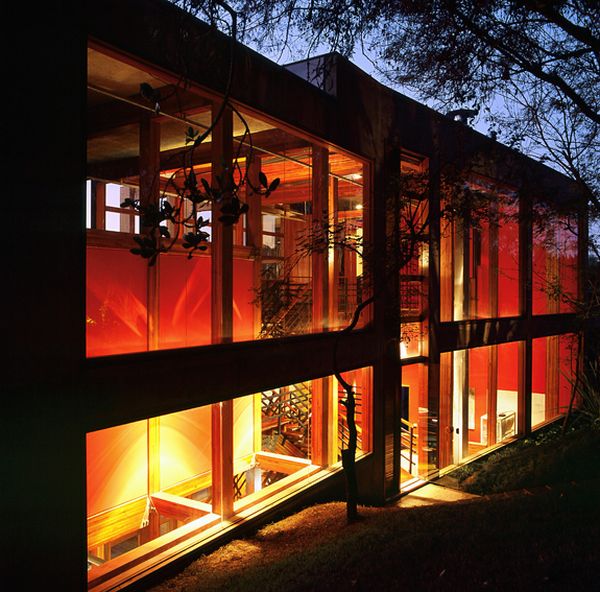 The house sports the looks of a box that is slightly bent and fully transparent. The house reveals a careful and rigorous treatment of a bent and cut volume without dropping the elements of the charm. By day time, you will get to see the landscape of the valley behind the house.  The house includes four bedrooms, dining room and a kitchen, and also sports as many as six gardens.
The concrete finish over the kitchen and the structure of the main facade adds to the good looks with the structure exposed.  In the master bedroom, a large mobile surface-vertical façade opens to the rest of the house.  The The Casa de la villa del Rey seems generous with openings and luminous transparency making it look even more imaginative. (found on plataformaarquitectura)