Christmas trees attain their true glory when adorned with beautiful decorations that breathe life into your holiday season festivities. Decorating the Christmas tree is all about dazzling aesthetics and a hint of creativity. Each year, you want to bring something different to the table to ensure that your Christmas tree stands out from the pack! Instead of going to the nearest store to buy sparkling decor, this time around give your DIY skills to shine through along with the beautiful tree next to the window. And nothing gets this done better than creative, crocheted Christmas tree ornaments!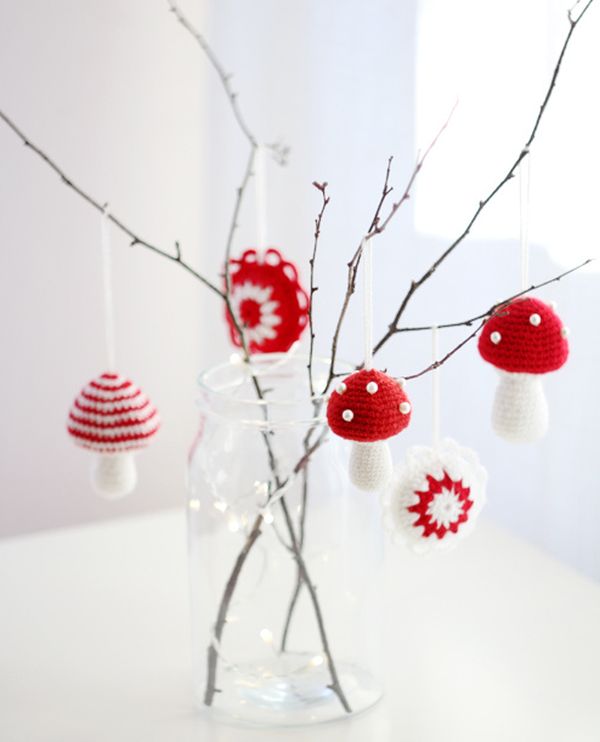 If you are not very confident about your own crocheting skills, then it is not hard to find some amazing crocheted Christmas ornaments in the market. Browse online for crocheted Christmas decorations and patterns that can aid you in crafting your own designs. Elegant crocheted ornaments can add sparkle and style to make your tree-top more vivacious while a simple crochet snow garland accentuates the look of the Christmas tree further.
There are plenty of inventive ways in which crochet ornaments can add distinct appeal to your Christmas celebrations. You can make unique textured crochet stars in various sizes and hand them from the branches or craft miniature forms of the Christmas tree that complement larger one perfectly. Poinsettia ornaments, made by crocheting green, red and white combinations also add visual spectacle to your interior.