Christmas decoration ideas can be very tricky. Even if you are sure about making your interiors look nice, the outdoor would still demand more. So you need to make your outdoors glitzy during Christmas.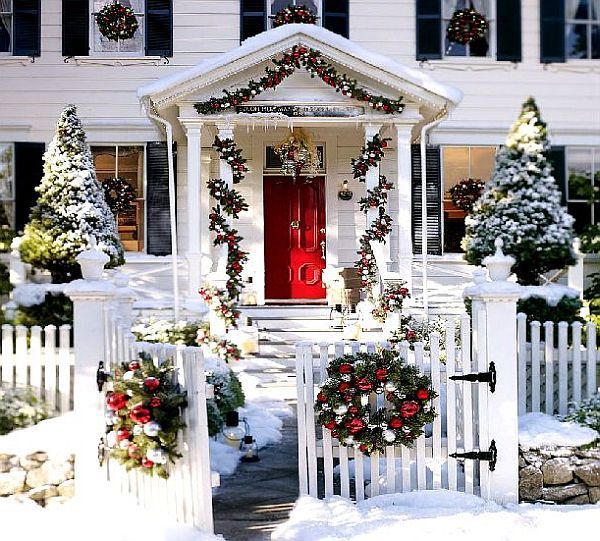 To start with, you need to plan your budget and theme and this is very important. Start decorating from your door to the gate. Trim the door frame with mini LED lights, ribbons or other trivial items that are left over after your interiors are done. Make the centerpiece of your door boast 'a seasonal wreath' which is filled with flowers or greenery to give a joyful feel.
Continue from door to the yard with petty items like leaves, silk flowers and artificial berries.  Making up a manger or Santa/Disney workshop in your yard, suitably illuminated with traditional lightings and appealing toys is a must.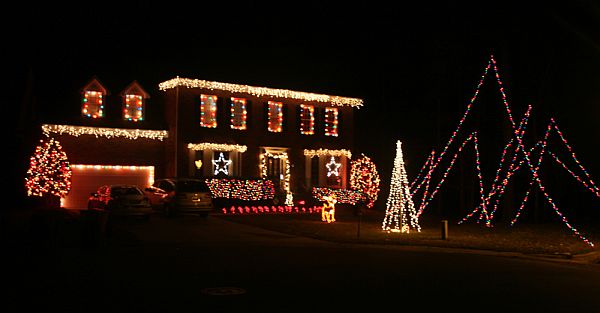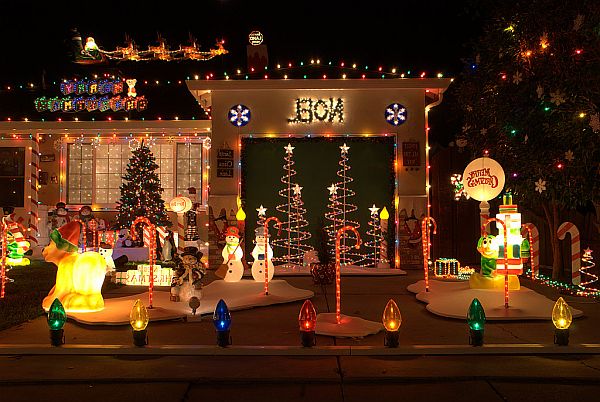 It will be better if you leave it to the imagination of the kids in the house, for it needs spontaneity and a childish demeanor. The size of the Christmas tree should match the outdoor setting, and also should be greener.
Fill the tree with dolls, glowing balls, small gifts, stars, ribbons and glittering powder. Whatsoever it may be, make sure it is colorful and vivid. Inflatable toys of different heights can also add zest to your yard.
Last, but not the least, is the lighting part. Lights are important as they provide the much needed halo to all other items at night. Keep a centre piece of 'a dazzling light sculpture' or 'an indoor lit-up display', from where all the various light forms would originate.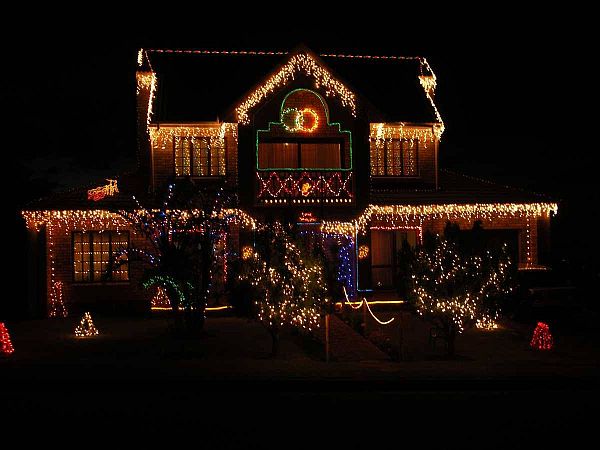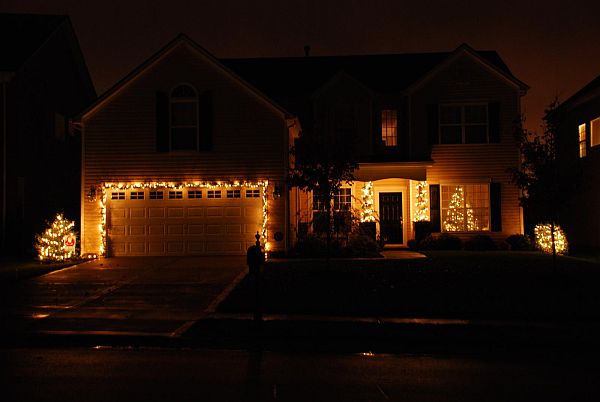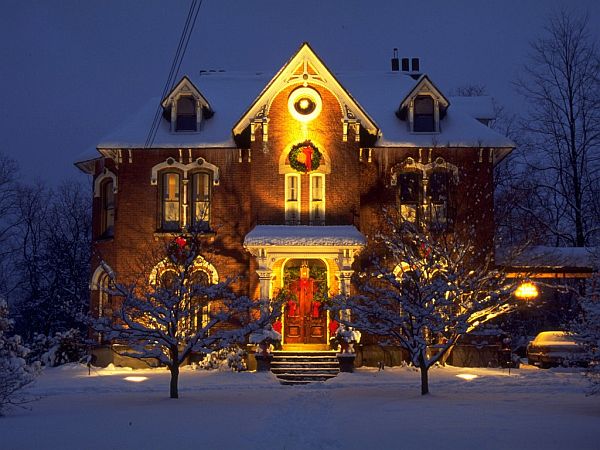 String lights and net lights which can be interwoven into a silken web of light can be a creative addition. Icicle lights, battery powered strings, 120-volt rope lights are flexible options for outlining your buildings, wall rails and gate. Going for a mix of colors like solid blue, green and red lights can impart a retro feel.
Save money on your electricity bills by opting for LED sets that are powered by small solar panels available in the market. Detailed lightings atop the bushes, hedges and trees can provide a shimmering glow.
Now just wait for Santa to be fascinated by your outdoor grace.