We are big fans of tiny homes and apartments. They always surprise us with innovative use of space that moves away from more mundane design and paints a picture of ingenuity. That is what we get once again with this small apartment in the Turkish capital of Istanbul with this small, revamped 45-square meter apartment. The tiny apartment is nestled on one of the higher floors inside a skyscraper and was revamped by ZAAS for an older couple whose kid spent much of his time abroad and visited them for just a couple of months each year. This defined the overall plan of the apartment and its décor choices.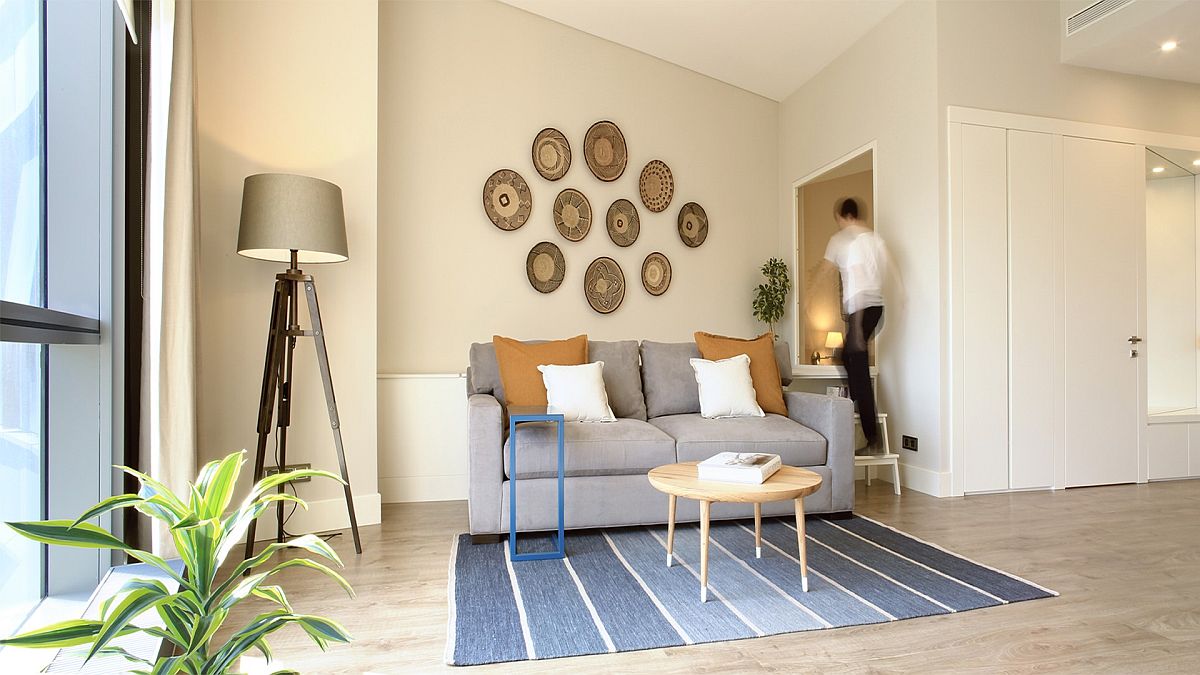 It was because of the internal electric connections and other structural factors, the kitchen and the bathroom were left largely unaltered while the new living area feels much more spacious and bright. A custom storage area was created next to the bedroom as a wooden platform with ample space for luggage underneath. The platform allows the homeowners to rest and relax and acts as TV viewing area and playzone for kids while the room next to it is turned into the bedroom. Color scheme inside the house is neutral with blue and white shaping the entire interior.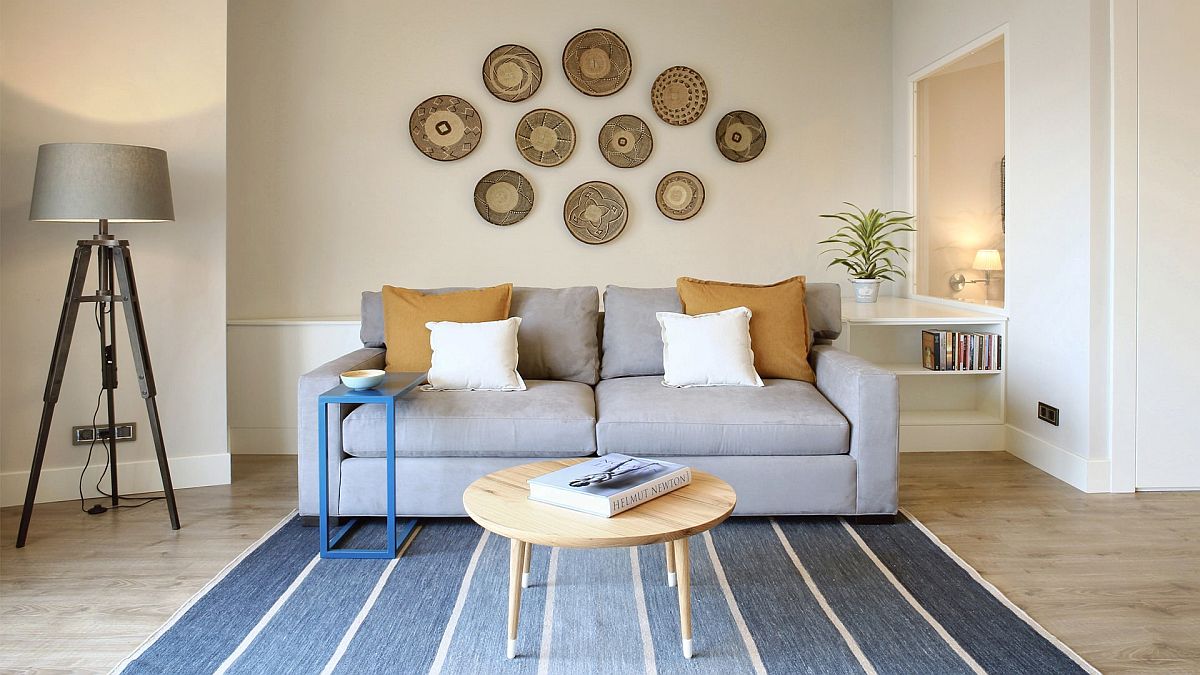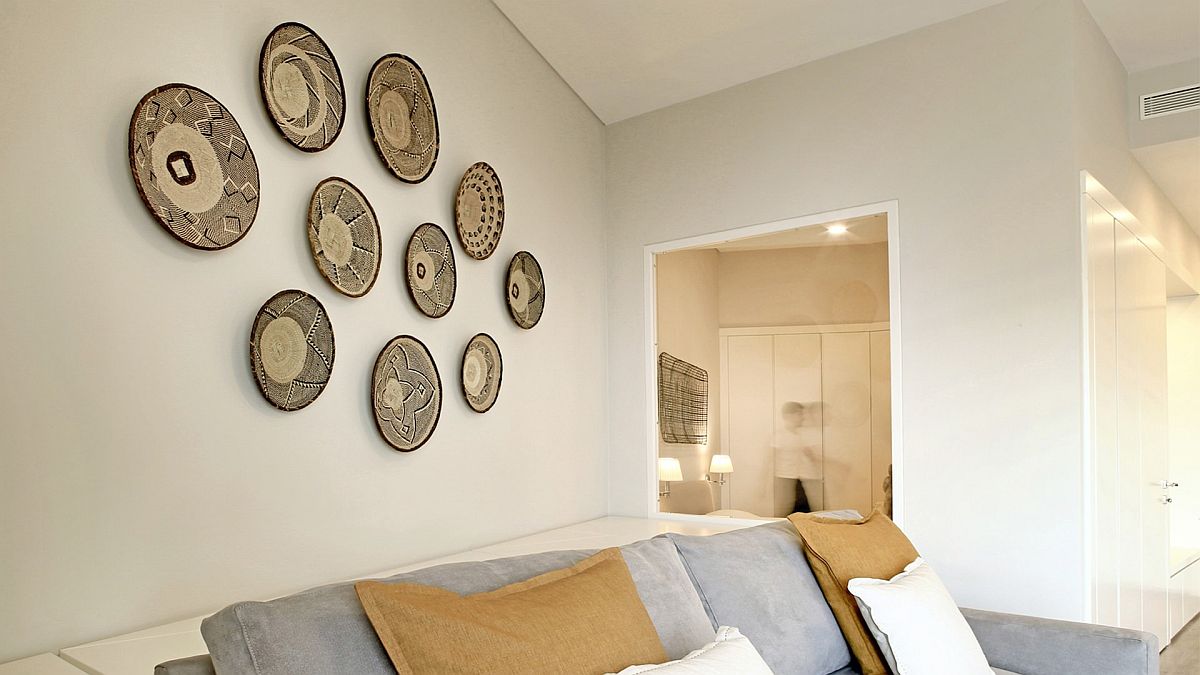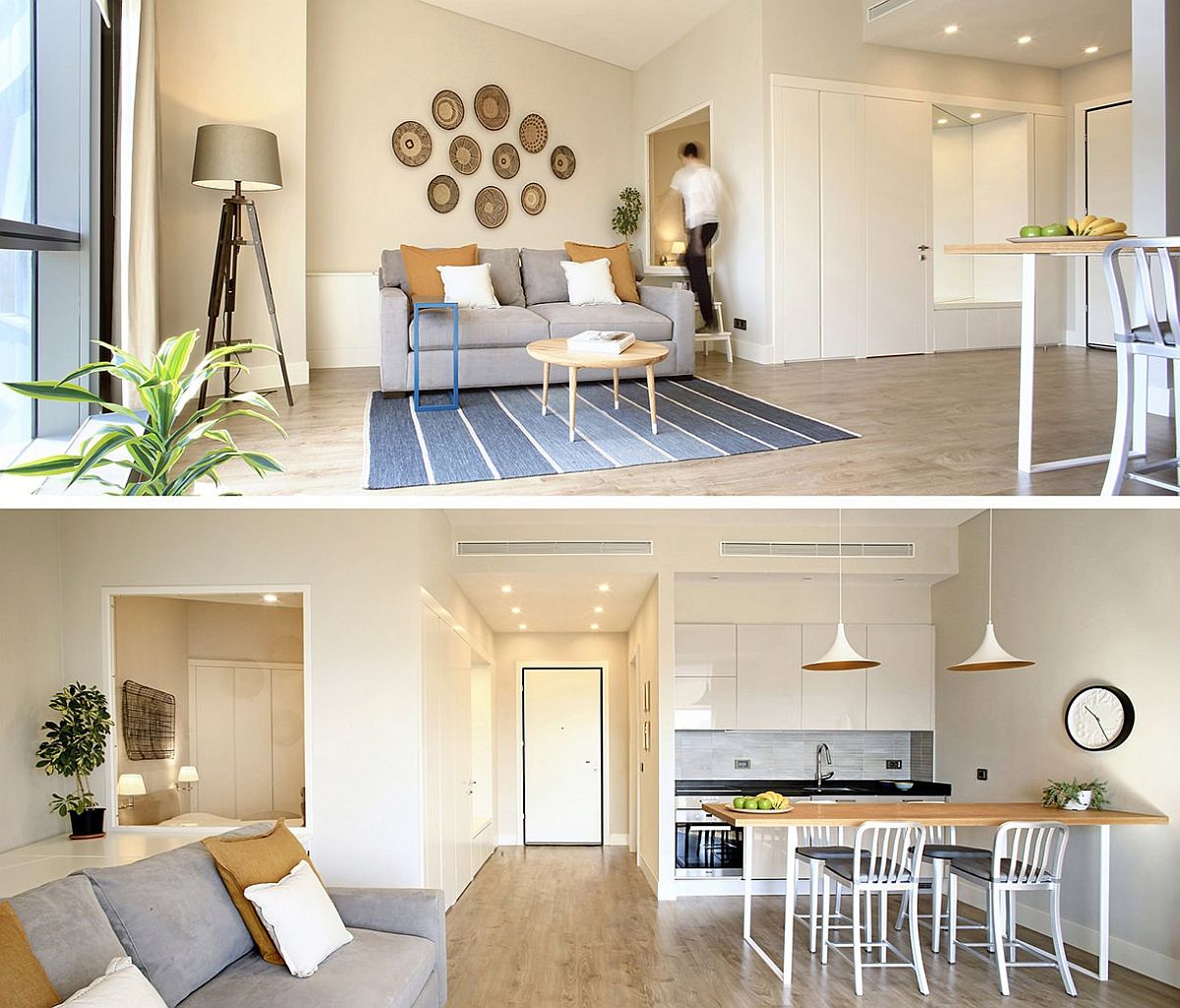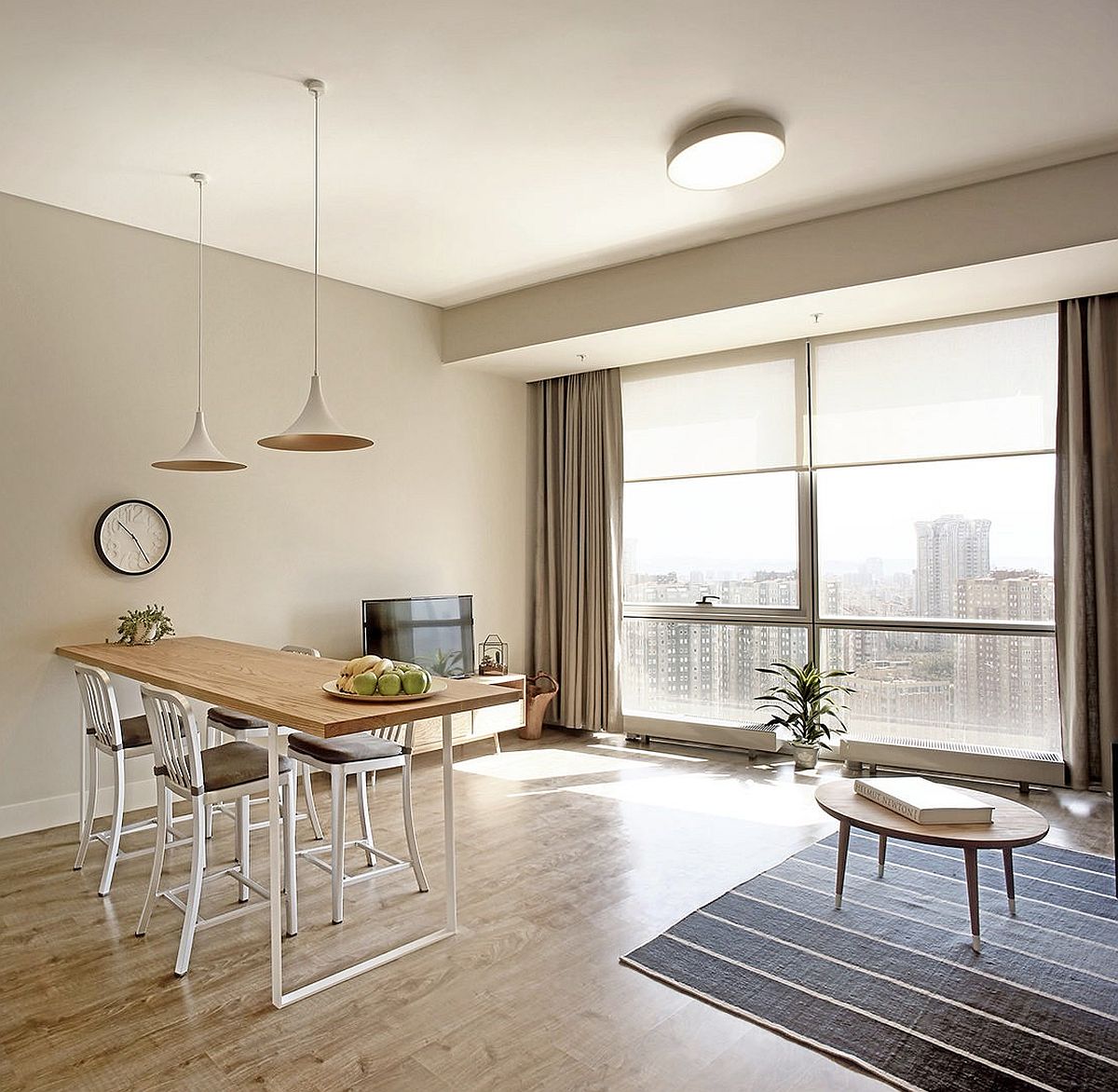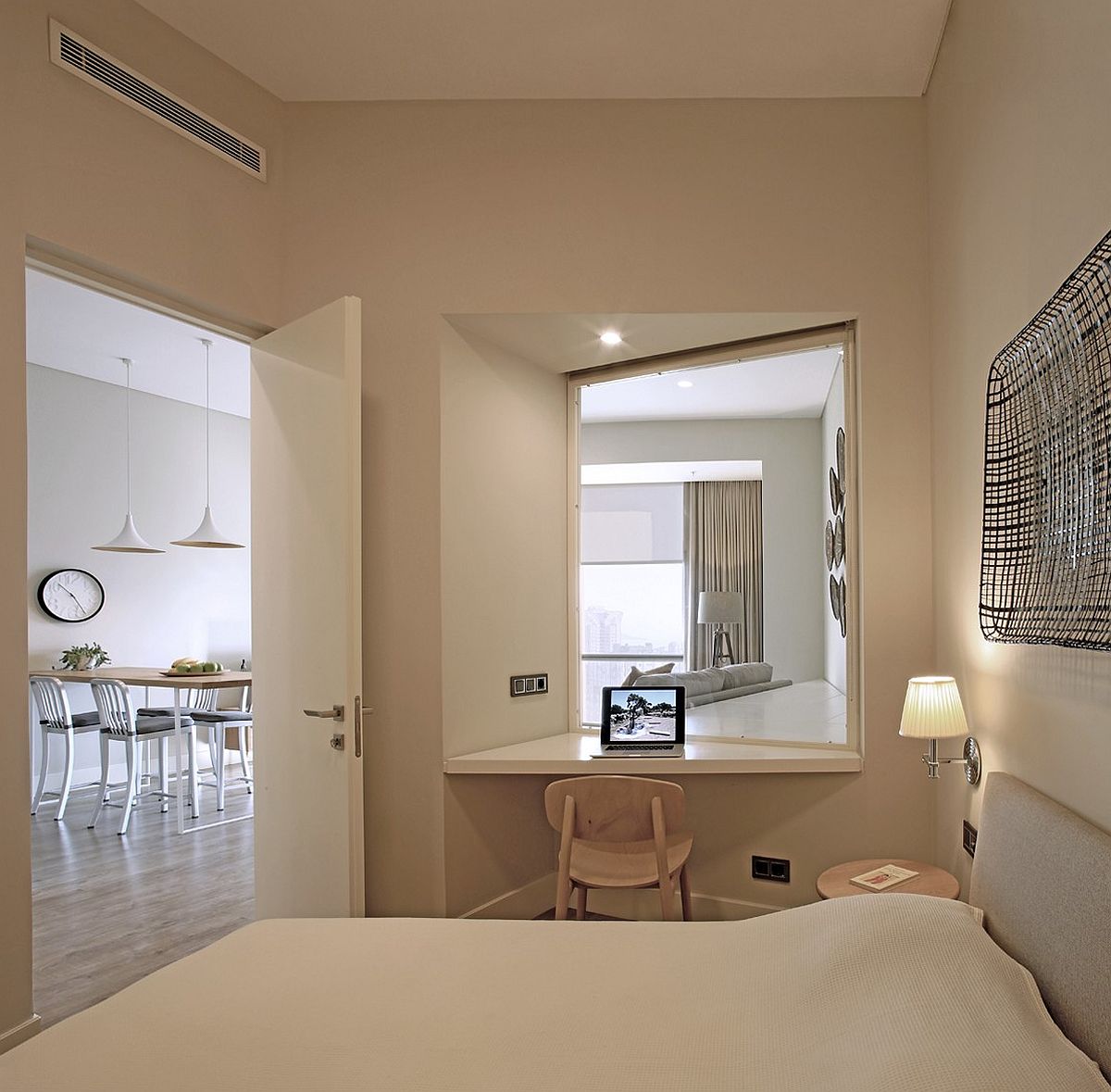 A visual continuity that extends throughout the space was achieved thanks to the upper surface of the storage that continued towards the bedroom and turned into a study table. Dining table, tv stand, coffee tables, night stands and all of the cabinets were designed and custom-made in modest ways in order to create furniture which perfectly fits in the space rather than narrowing it. [Photography: Ayça Taylan]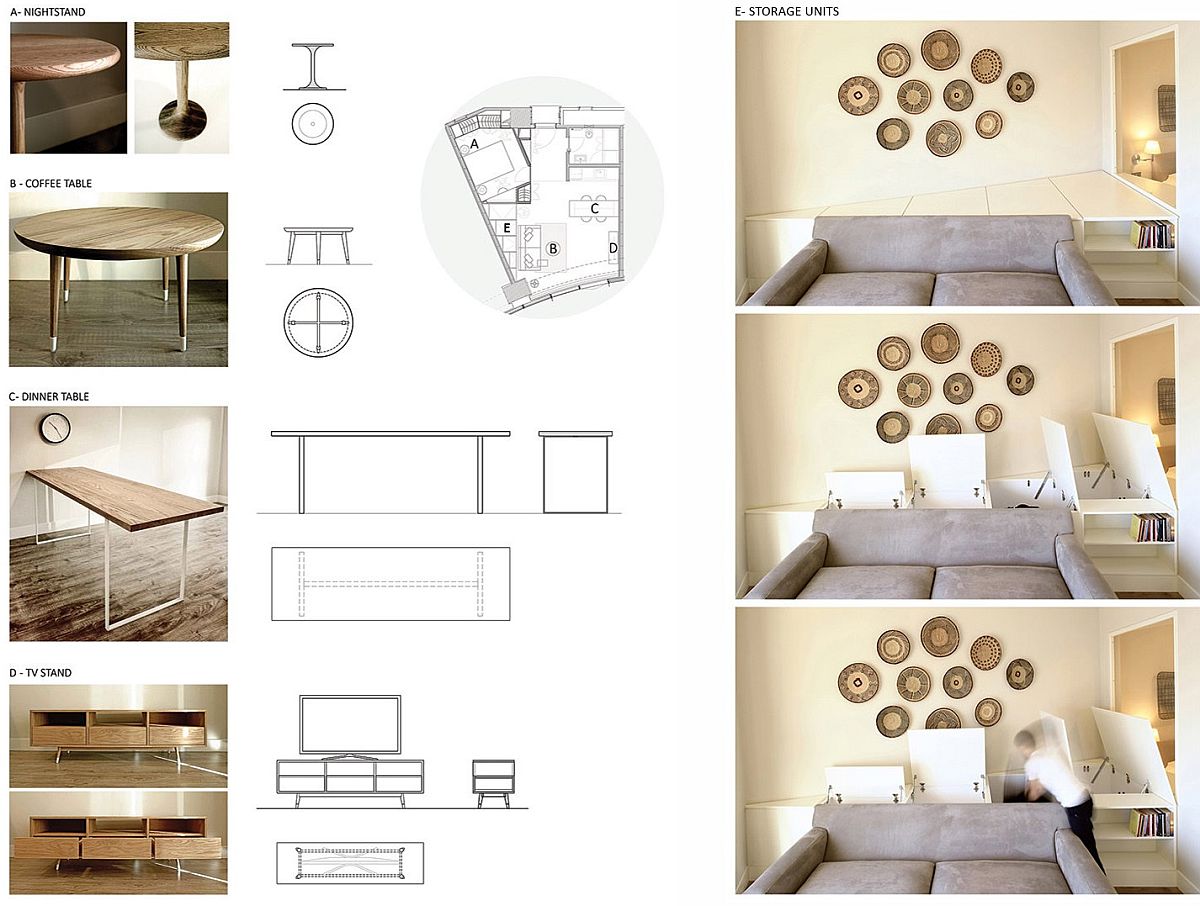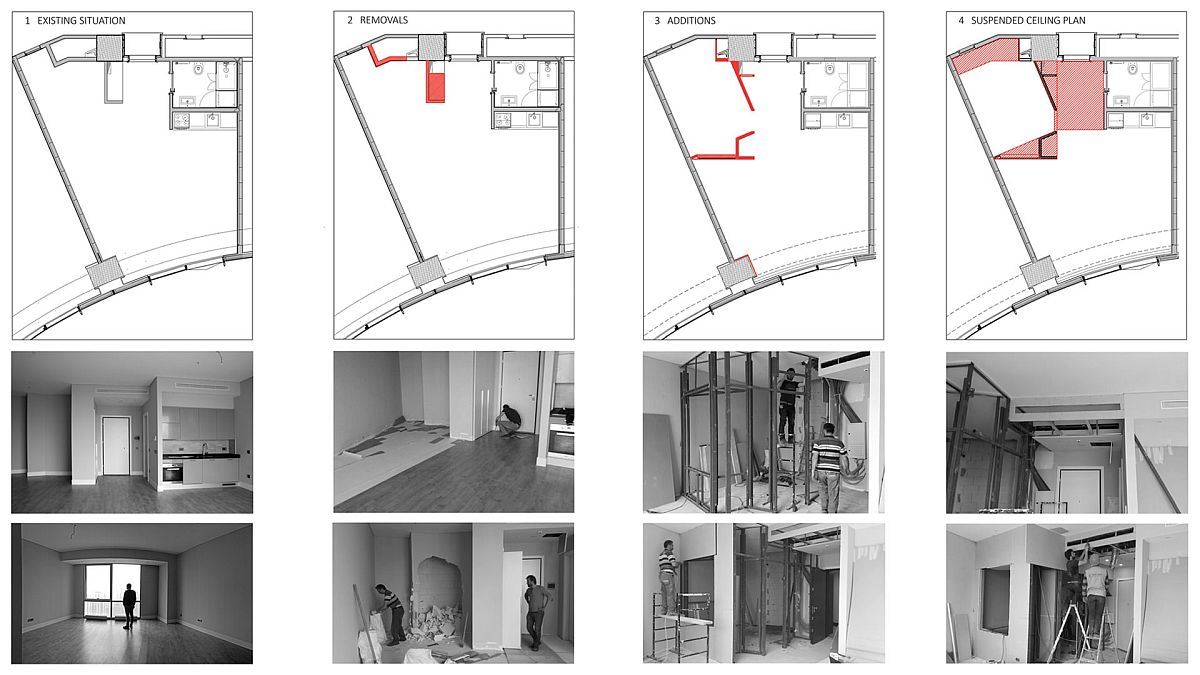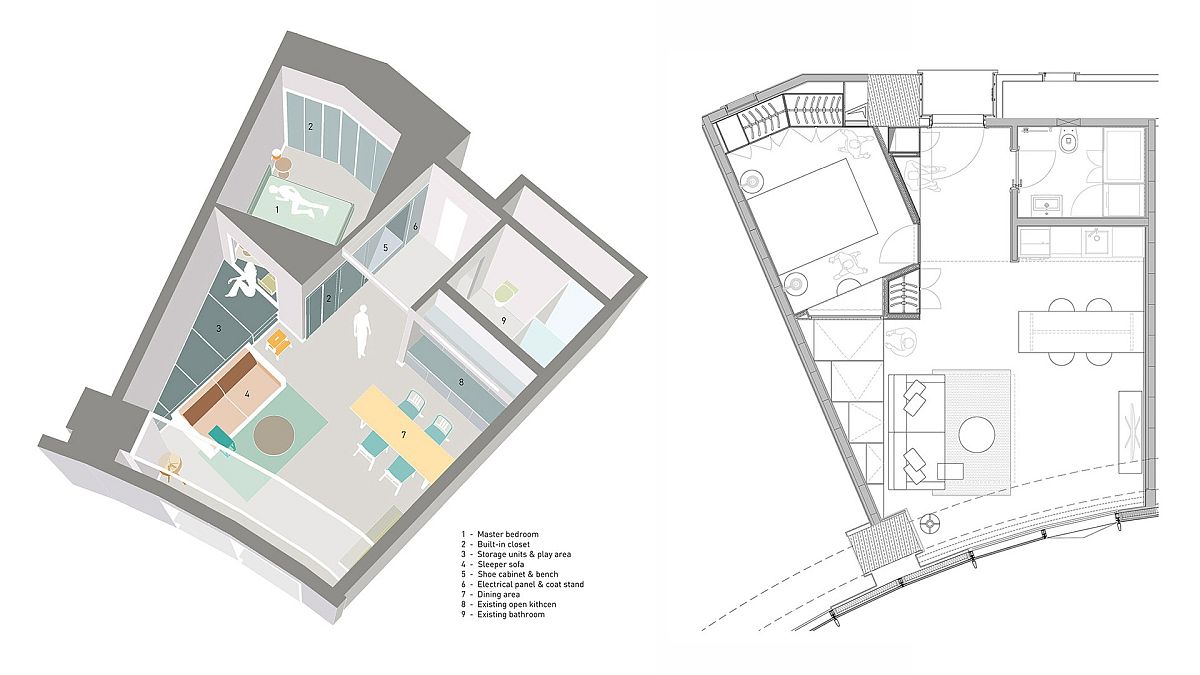 Liked the story? Share it with friends.